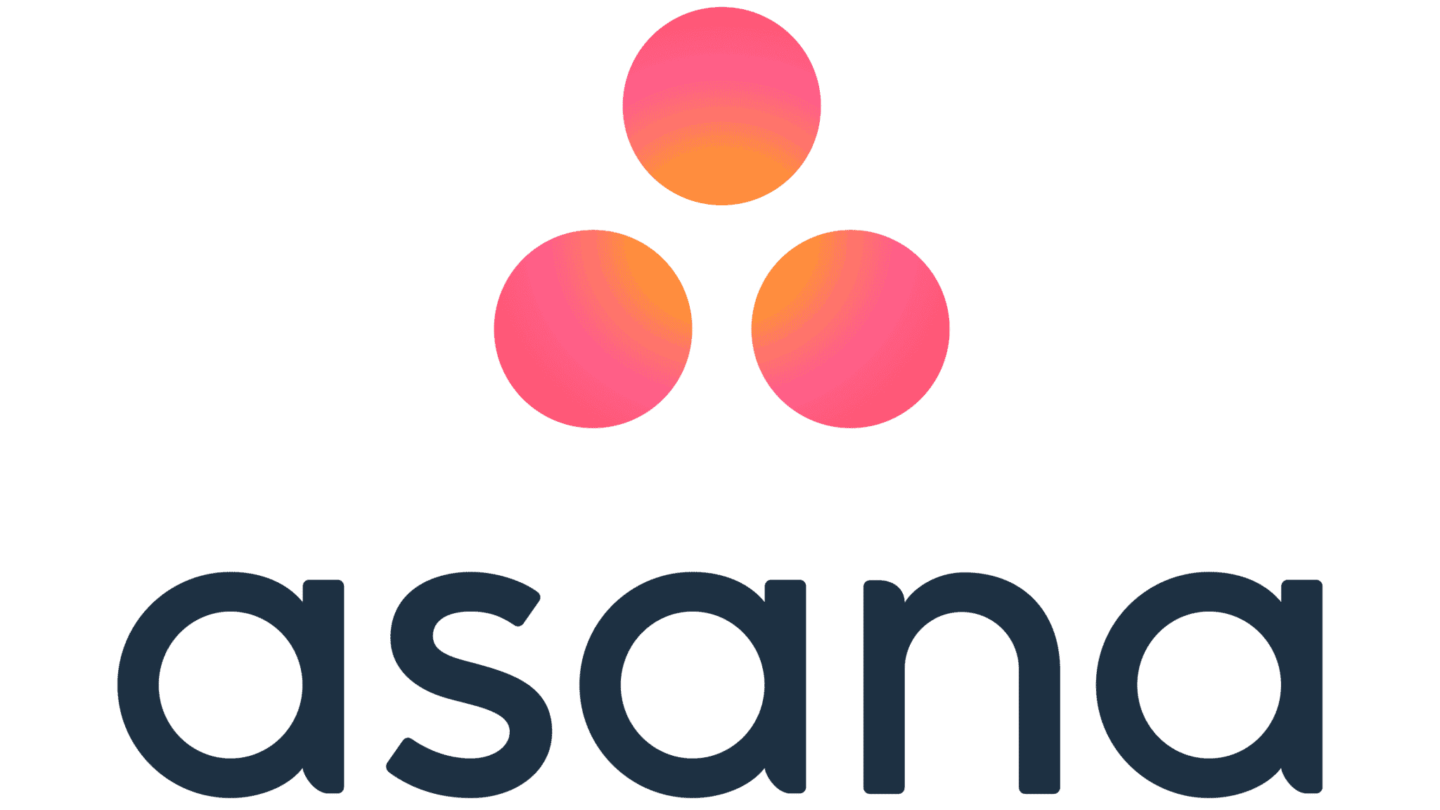 Almost every business nowadays uses project management tools, which have become even more essential with the widespread use of telecommuting. Asana is one of the really solid solutions we've tested, as it offers a feature-rich free plan that will be perfectly suited for small structures.
On the other hand, if the paid plan offers a very qualitative functional depth, with automation and advanced reporting, it remains slightly more expensive than its competitors.
Find our full review of Asana in this article!
Our opinion on Asana at a glance
Criterion
Note Salesdorado
Comment
Overall score
For small teams, the free plan offers a real wealth of functionality. The following plans are quite expensive, but offer interesting automation features.
Functional scope
Many features available and customizable, especially in terms of visualization. The rule generator is a real plus, but reserved for paying plans.
Reporting
The reporting is good, although you have to pay to access more extensive reporting.
Accompaniment/Support
One of the weak points of Asana, despite the presence of many online resources and in French.
Integrations
Numerous integrations, especially with your email applications, starting with the free plan.
Value for money
An interesting free version, but then the paid plans are rather more expensive than those of competitors for a relatively similar offer.
Advantages & disadvantages of Asana
The free plan is quite generous, and gives access to most of the features in unlimited.
The whole tool is very easy to use and the views allow a good vision on the progress of the projects.
The integration library is complete and robust, and the mobile applications are among the best on the market.
Prices are significantly higher than the rest of the market – solutions like Monday or Clickup are more affordable.
The customer support has a rather bad reputation even if it is available in French.
Asana is not very well suited for processes that involve a lot of graphic work (images, video, etc.).
Discover Asana
Asana's free plan is ultra-rich from a feature perspective.
Asana: Features in detail
Task management and planning
Asana is a really good tool to visualize your different projects: there are many options, and each member of your team is free to choose the Kanban board or the lists and calendars. The best part is that the tool is infinitely customizable.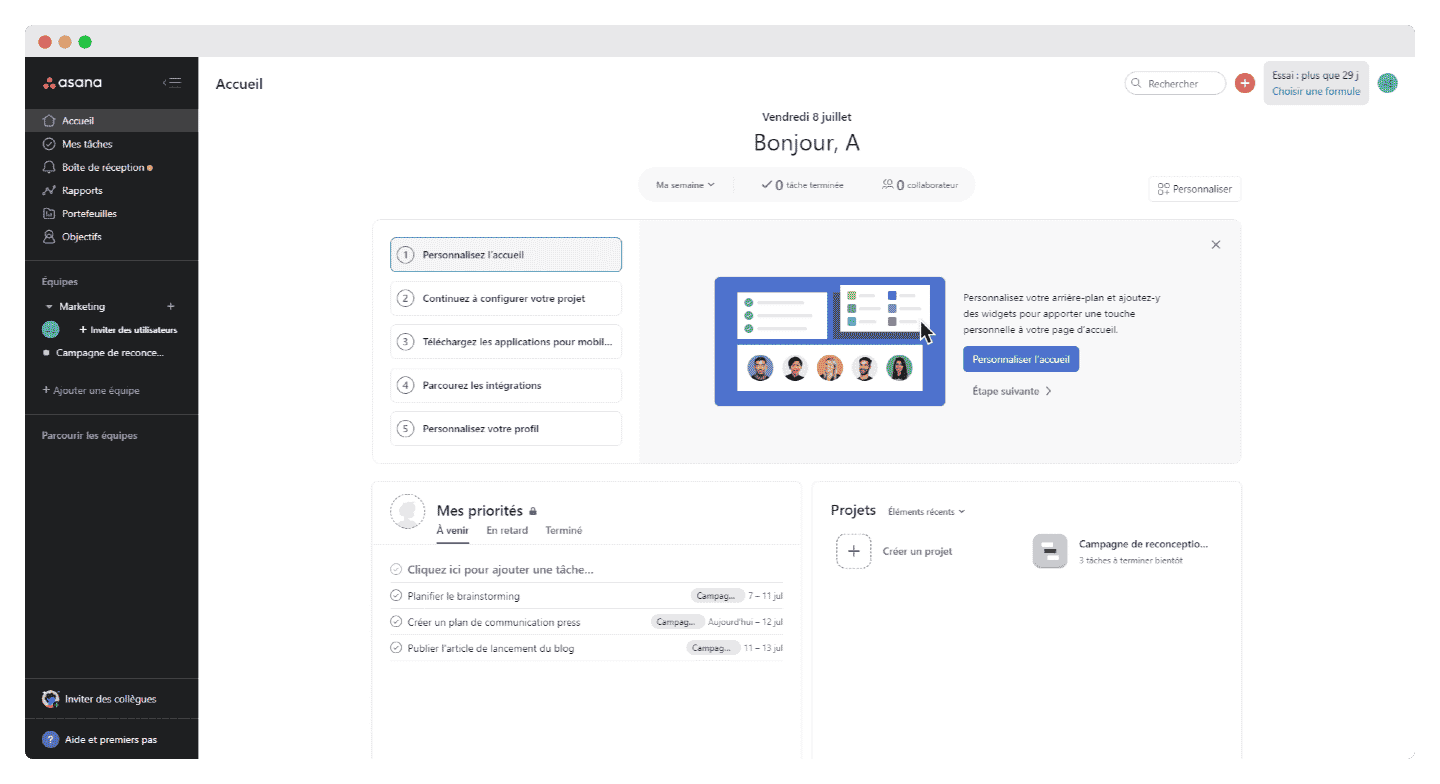 Project managers can easily switch from one view to another to get the full picture.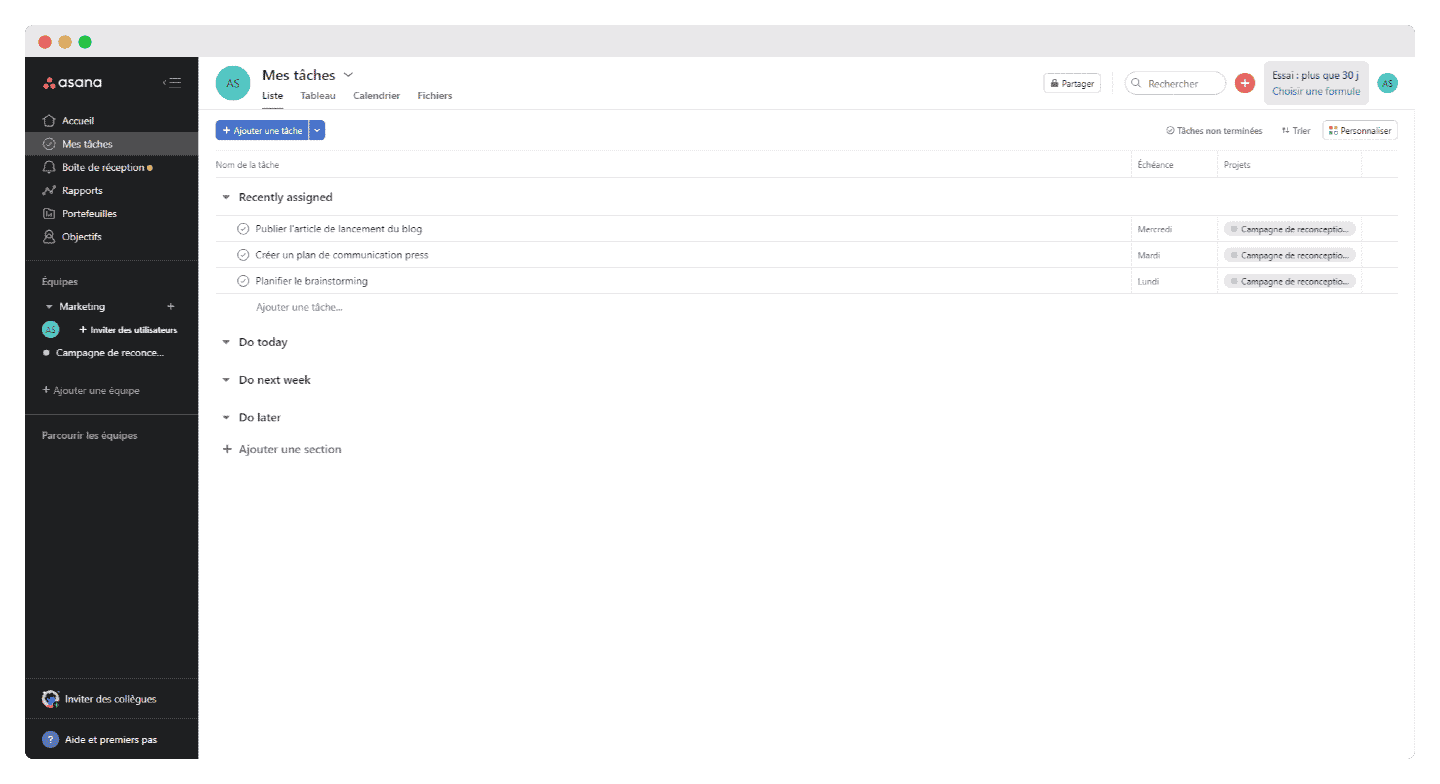 At the task level, you can create tasks and subtasks and assign them a recipient, a due date (recurring or not), attachments, comments, and tags. You can also assign followers, who will receive updates as soon as the task is modified.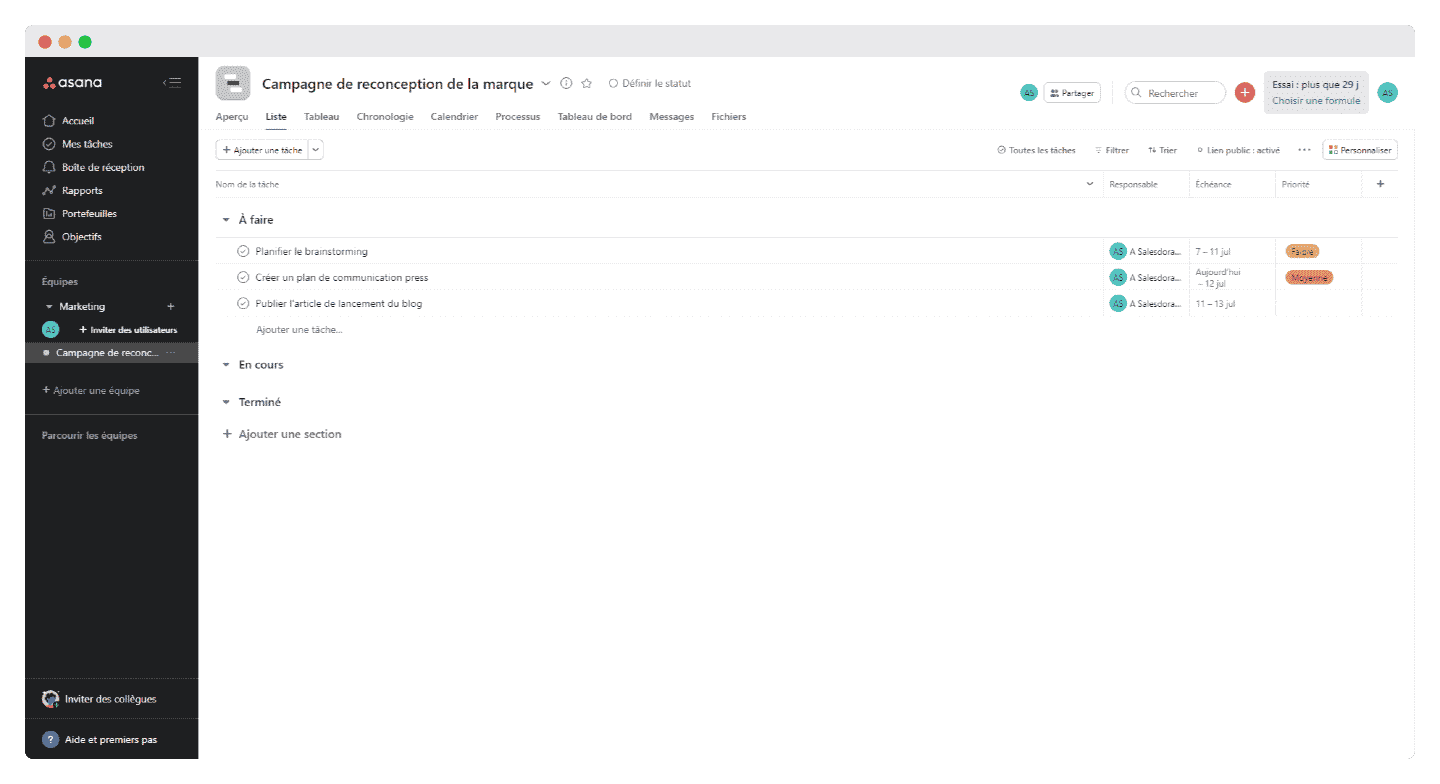 The comments are well done as they support rich text formatting, post-publication editing and mentions.
From our point of view, what is missing is a function that would allow to transform a task and all its subtasks into a default template that would then be applied to all new tasks created for a specific project (even if the template is customized at the project level).
But you can get around this by creating a task called "template" that each member of your team can duplicate easily.
Collaboration and communication
One of the great things about Asana is that it's also a good collaboration tool: your team members can assign tasks to each other and create dependencies between tasks. They can also assign priorities and adjust their due dates with each other.
The calendar display allows teams to plan their tasks according to each other's schedules and to be informed of any changes without having to notify each other by email.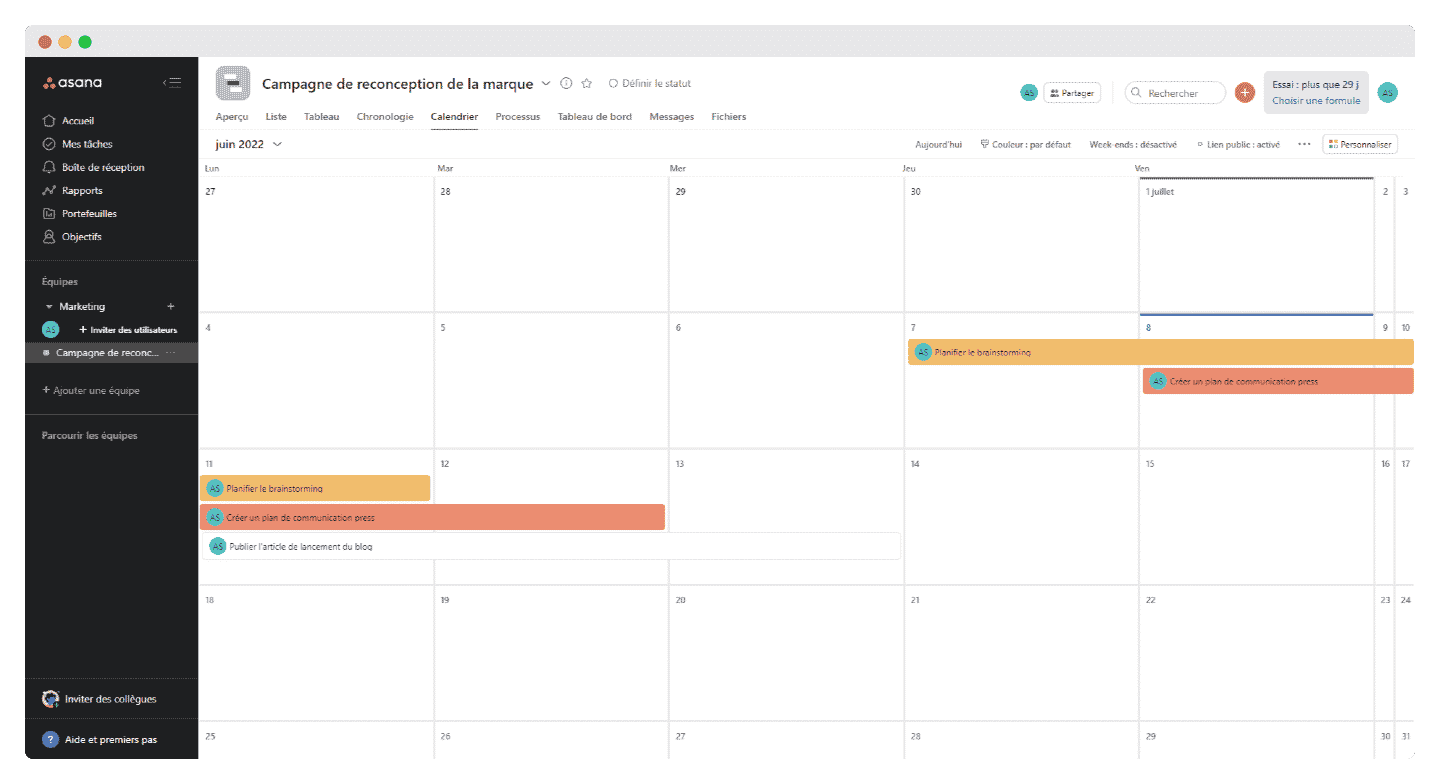 All project discussions are handled by Asana, but if that wasn't enough, the software integrates with all of your email tools. The software also allows you to share any type of file, PDF, JPG or Google Docs.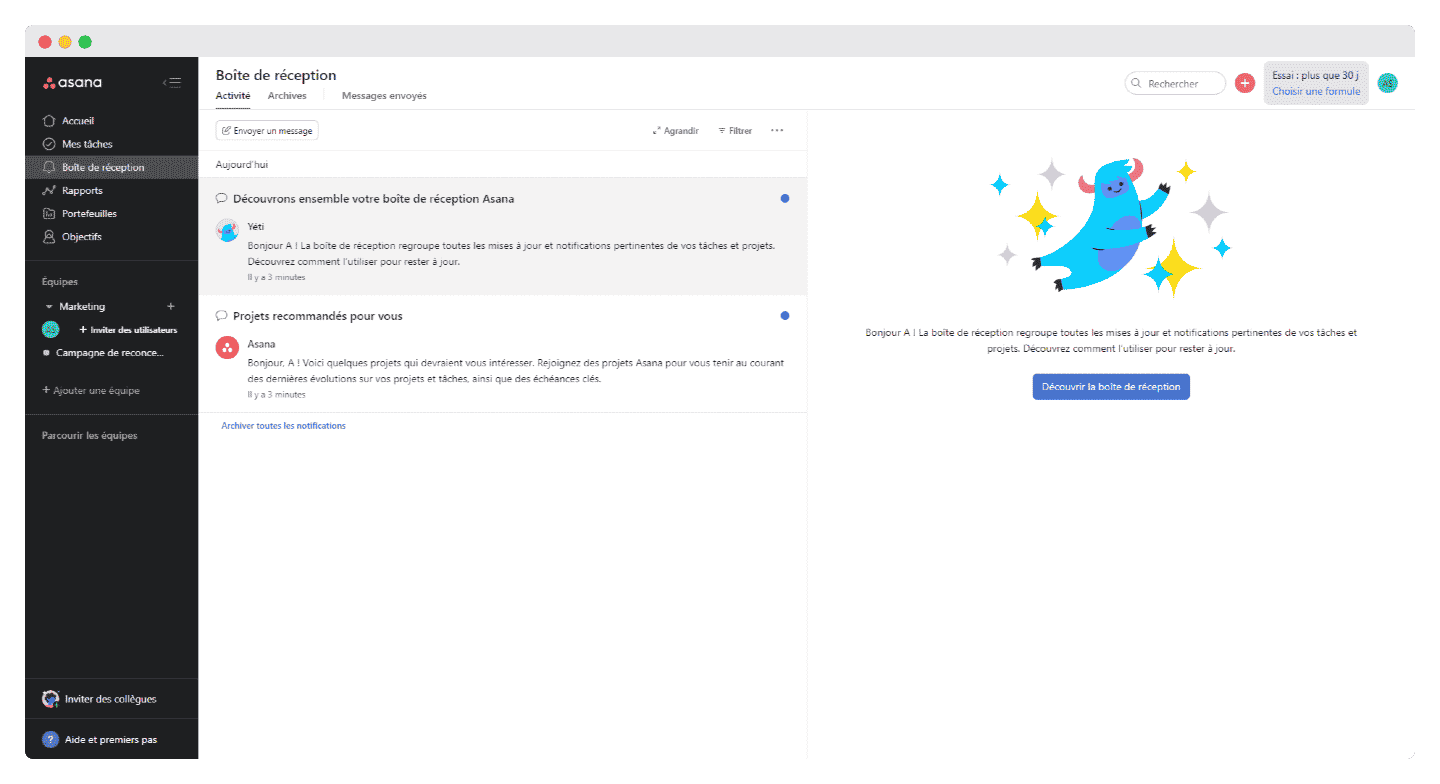 The only negative point, in our opinion, is that it is impossible to assign a task to more than one user because the software is designed to know the main person responsible for each task. This is easily circumvented by mentioning several collaborators in the task or by assigning them subtasks (or even by creating copies of the task).
Reporting & Time tracking
Reporting is hyper important for project management software, so that a project manager can easily visualize the progress of the project without needing to ask each member of his team or to review the various documents related to it.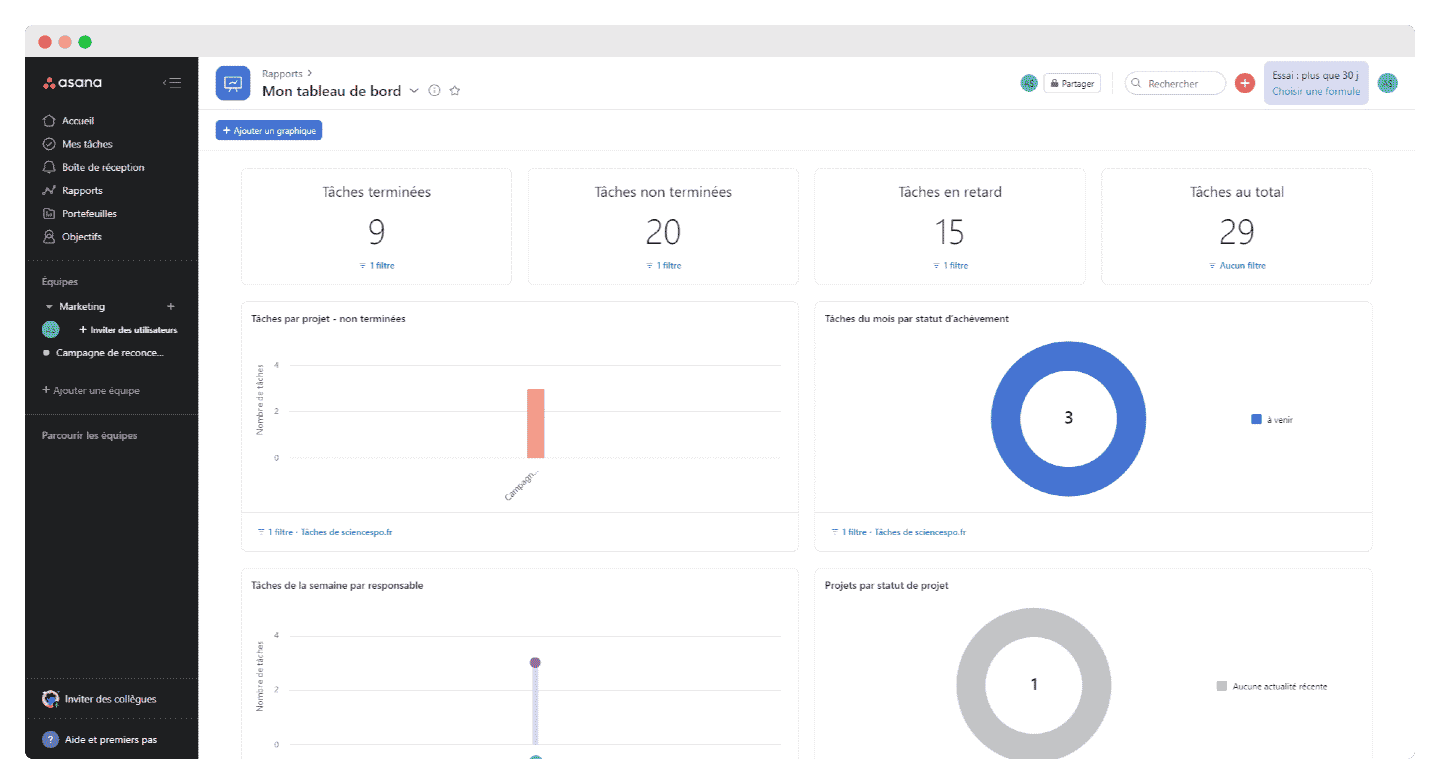 Asana is a pretty well-designed software in terms of visualization, and it shows in the reporting as well. You have access to real-time dashboards of all your teams and projects, with information on workloads, budget, schedule, etc. that are entirely generated by the software.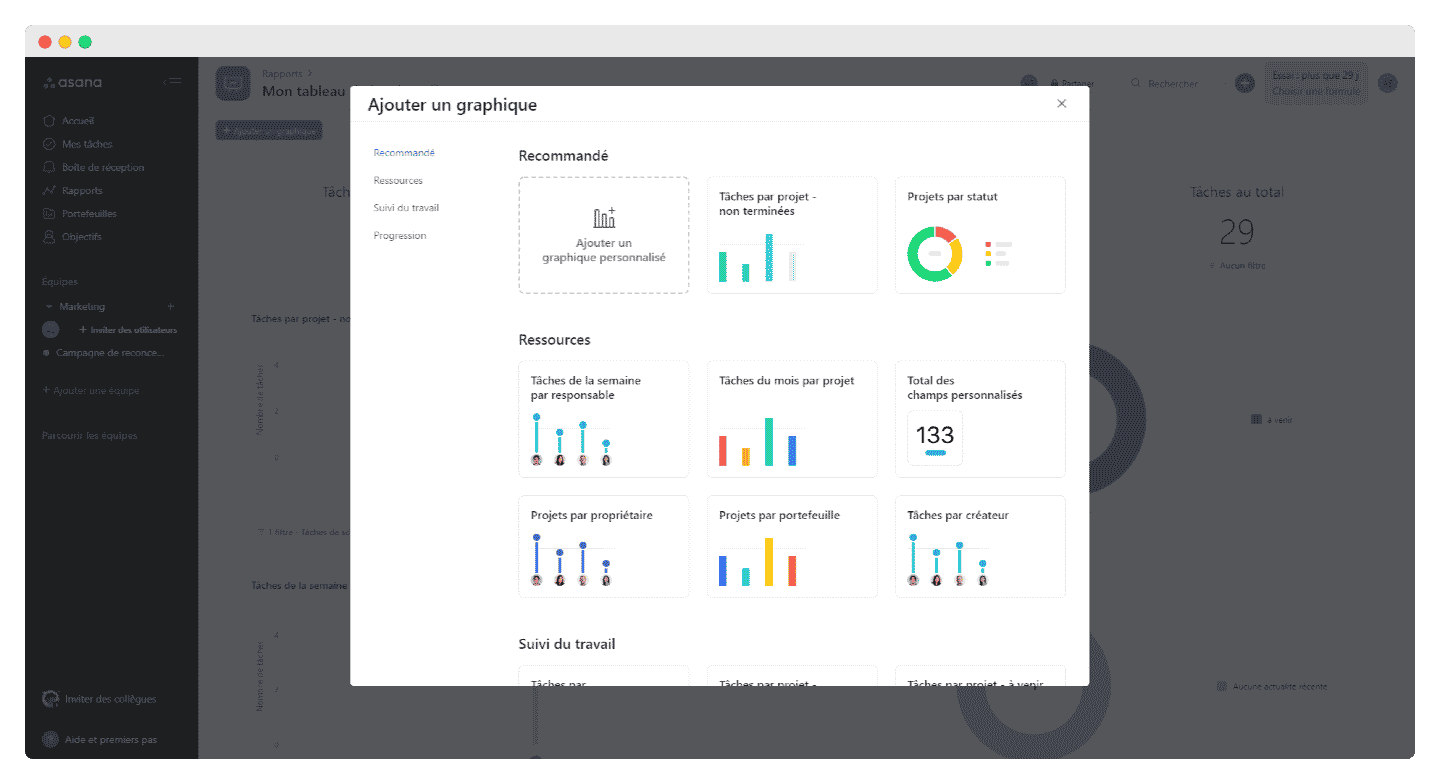 From the reporting, you can then take action directly in Asana.
Reporting offers great advanced search features: you can search for tasks by terms, by status (Assigned To, In Project, and Tracked By), but also by due date, by attachment, but also by person, to see who is productive with instant updates on the Reporting page.
One of the most useful features of Asana is the timeline: to make sure nothing falls through the cracks, the Timeline feature offers Gantt charts to see how all the project tasks fit together.
Customisation possibilities
In addition to the initial customization features (choice of Kanban board or calendar, etc.), Asana offers many customization possibilities: for example, you can customize tasks by adding details, but also prioritize them according to their priority level (low, medium, high) or their progress status (pending, in progress, awaiting approval).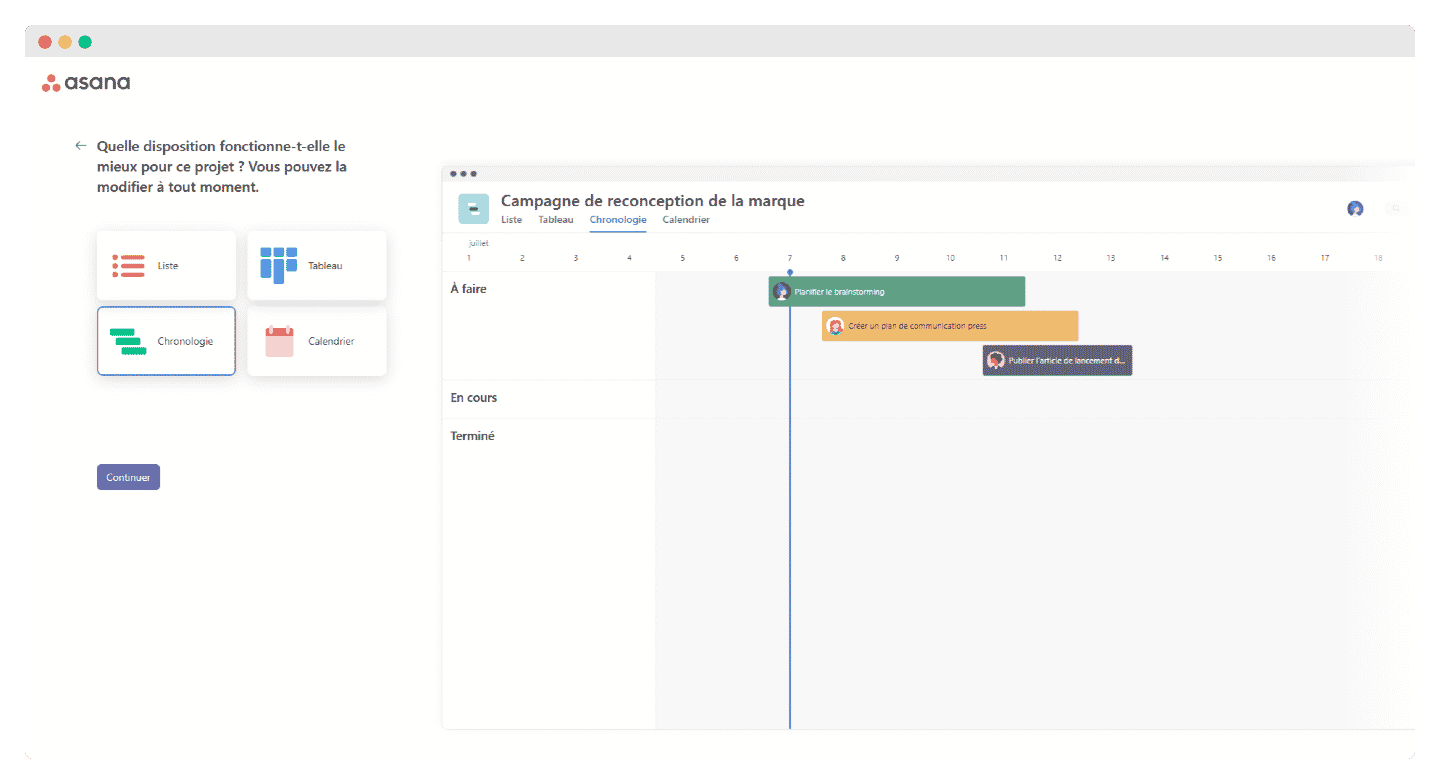 Asana also offers some pretty useful features, which are however reserved for Business and Enterprise customers:
Portfolios: this feature allows you to have a global view of all your projects in one place and track their progress. This is very useful when you need to manage many projects at once. Portfolios can be exported to Google Sheets.
Workload management: this function allows managers to see the workload of their employees to avoid burn-out: you see the workload expected by each person and you can define a maximum capacity not to exceed.
Goals: Asana offers a pretty powerful goal tracking system. You set company (long-term) or team (more short-term) goals and these are visible to your team at all times, along with a detailed sheet that details context, sub-goals, and links them to projects or portfolios.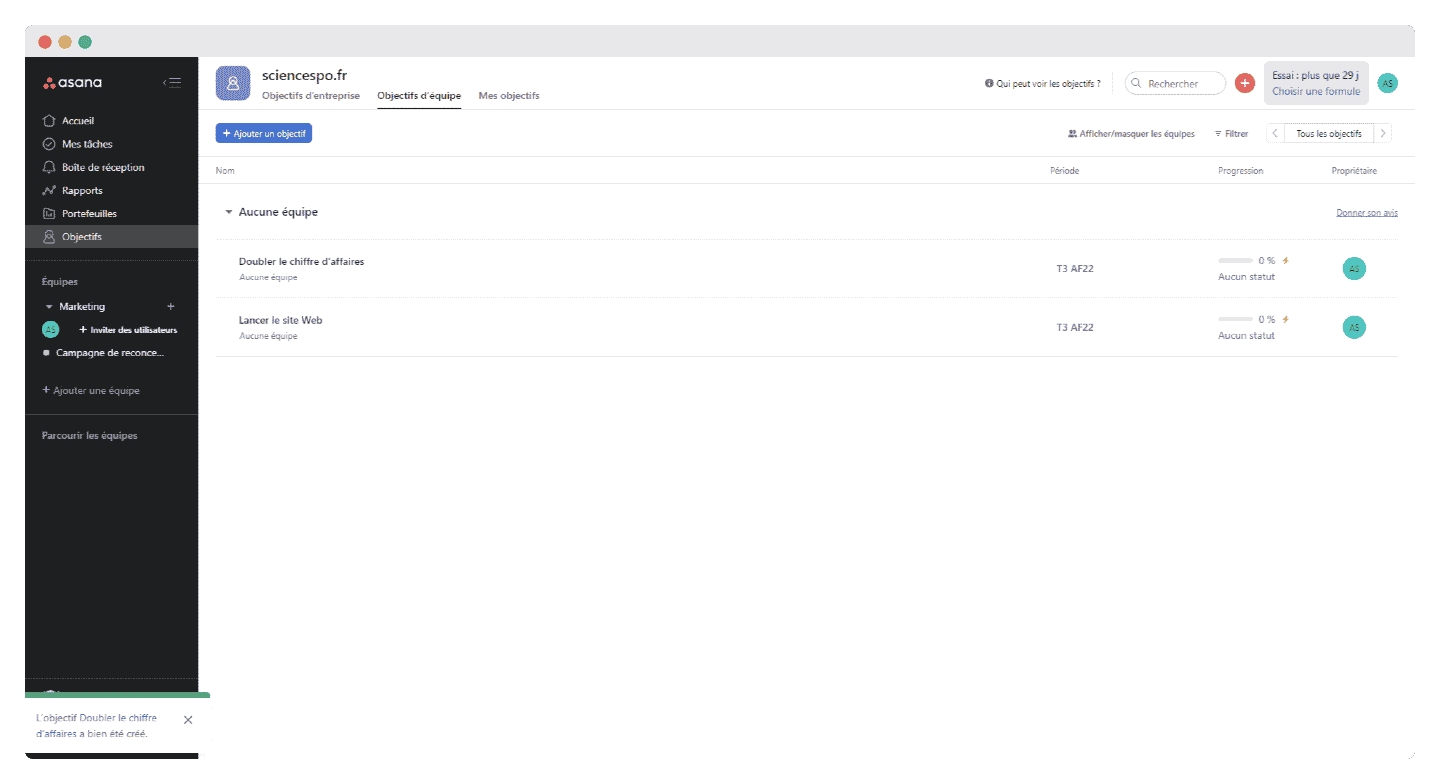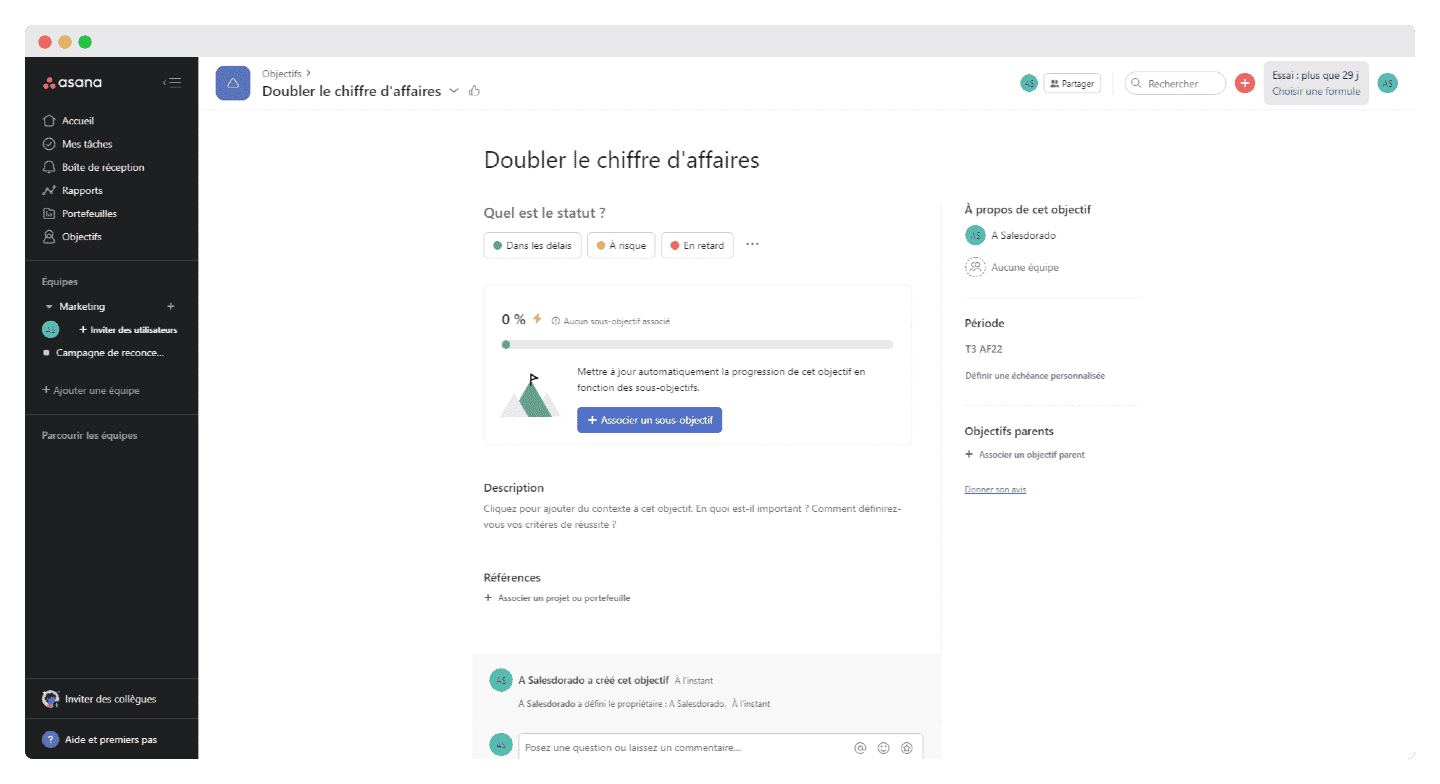 Discover Asana
You can discover all the features of Asana without any limits from the free plan!
Automation: the Asana vision
For Asana Premium, Business, or Enterprise customers, the software offers some pretty advanced automation features: for example, you can generate custom rules, such as "When a due date changes, automatically add the team leader as the task's follower."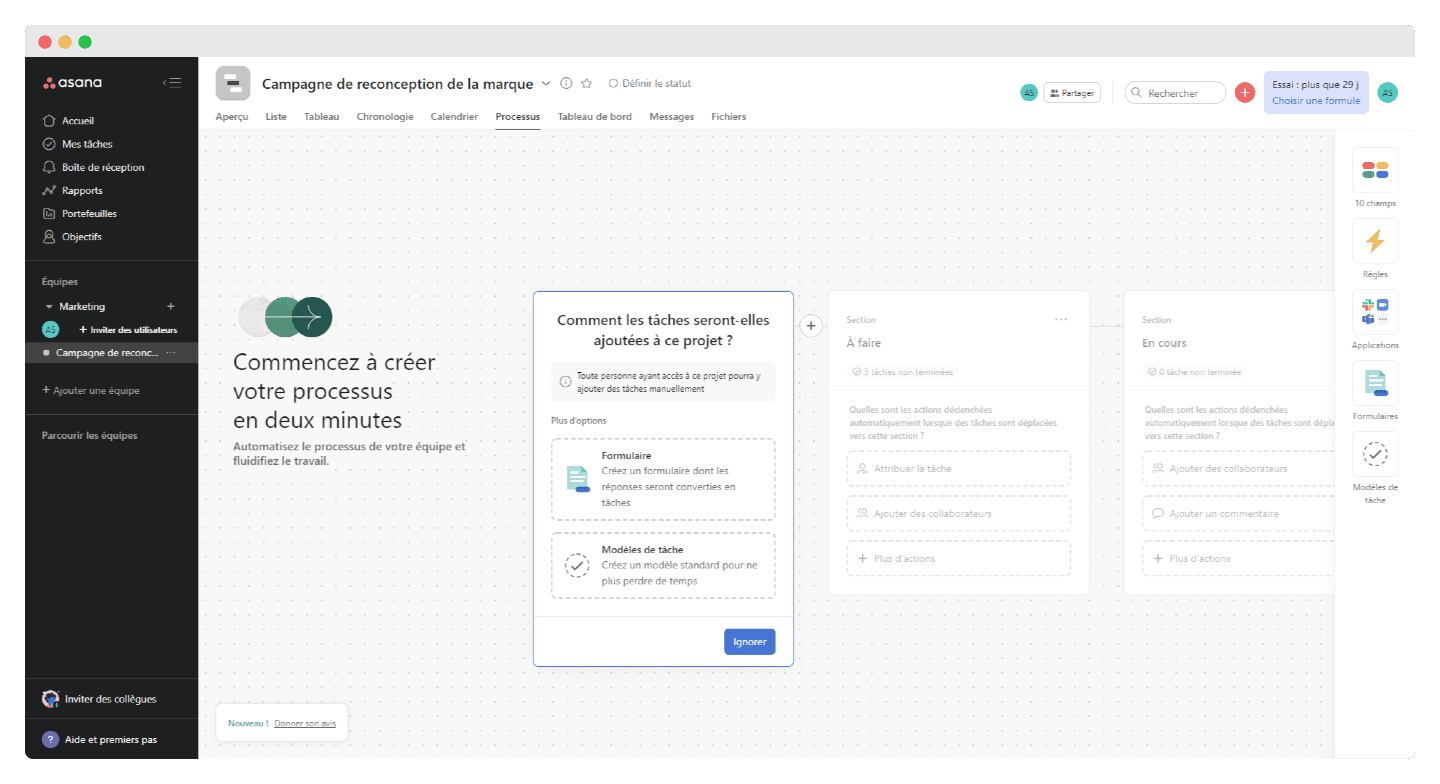 Rules are very easy to create, especially since there are ready-made options in the rules gallery:
Alert in Slack when a project is finished
Assign a task to the right teammate
Set deadlines
Move tasks to the right project
Discover Asana
Automation is a real plus of Asana, but it's only available for paid plans.
Customer reviews of Asana
In the reviews about Asana, users praise the software's ergonomics for project management: easy to use, it offers a very good visualization of projects. The fact that Asana allows for excellent communication between team members is often mentioned in comments.
Conversely, comments often mention the limitations of customization on Asana and some reserve it for smaller teams and projects. Some also criticize the email notifications, which aren't very well designed so you can miss out on relevant info.
Discover Asana
You can test Asana for free to get a feel for the tool.
Asana Customer Support
Asana's customer support is quite divisive: on the one hand, the software is rather simple to set up within your teams and the customer support is rather provided and available in French. On the other hand, and this is really one of Asana's weak points, it has a rather bad reputation according to the comments.
From the point of view of resources, they are very rich: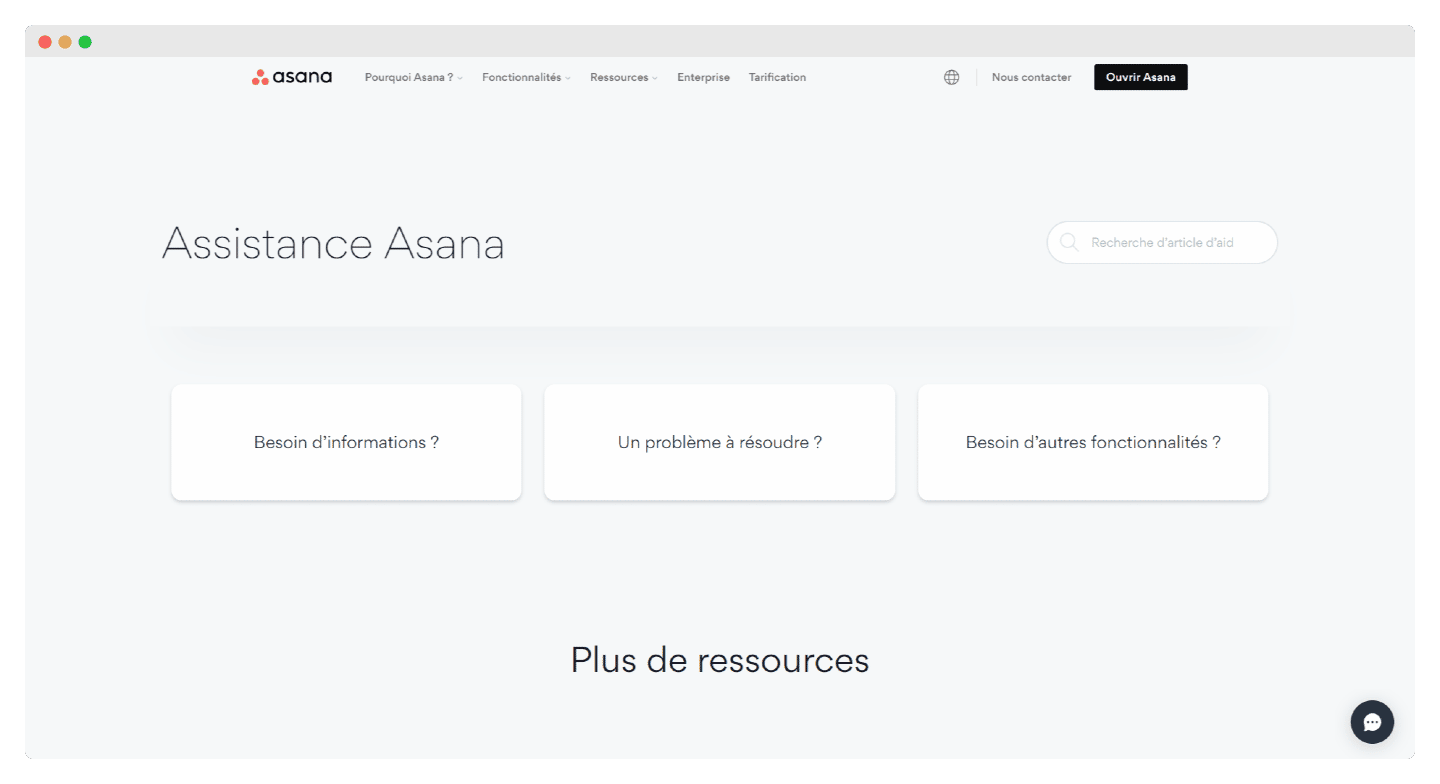 You can find most of the answers to your questions online thanks to well-stocked FAQs in French.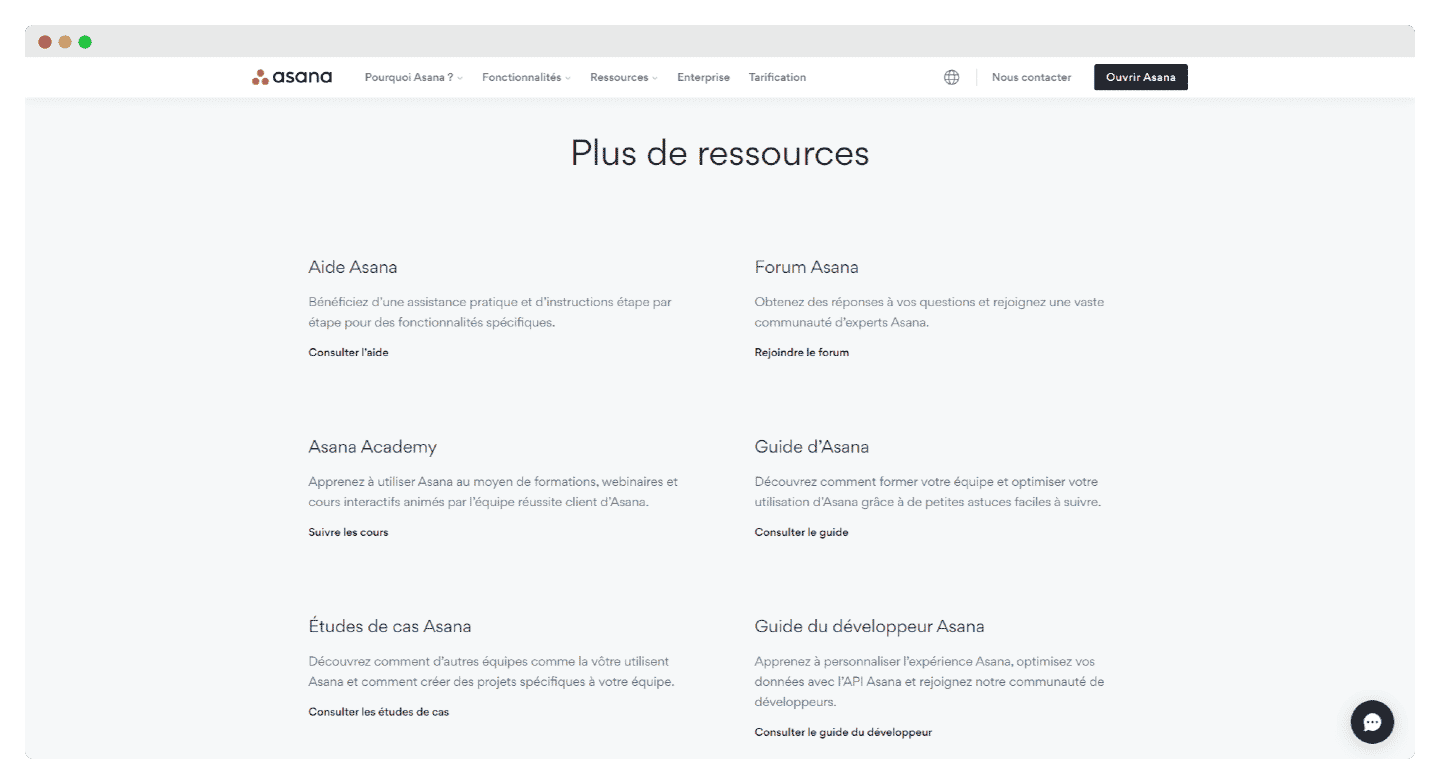 You can participate in the Asana Academy, which offers great case studies, for example, to show you how different types of businesses and projects use Asana.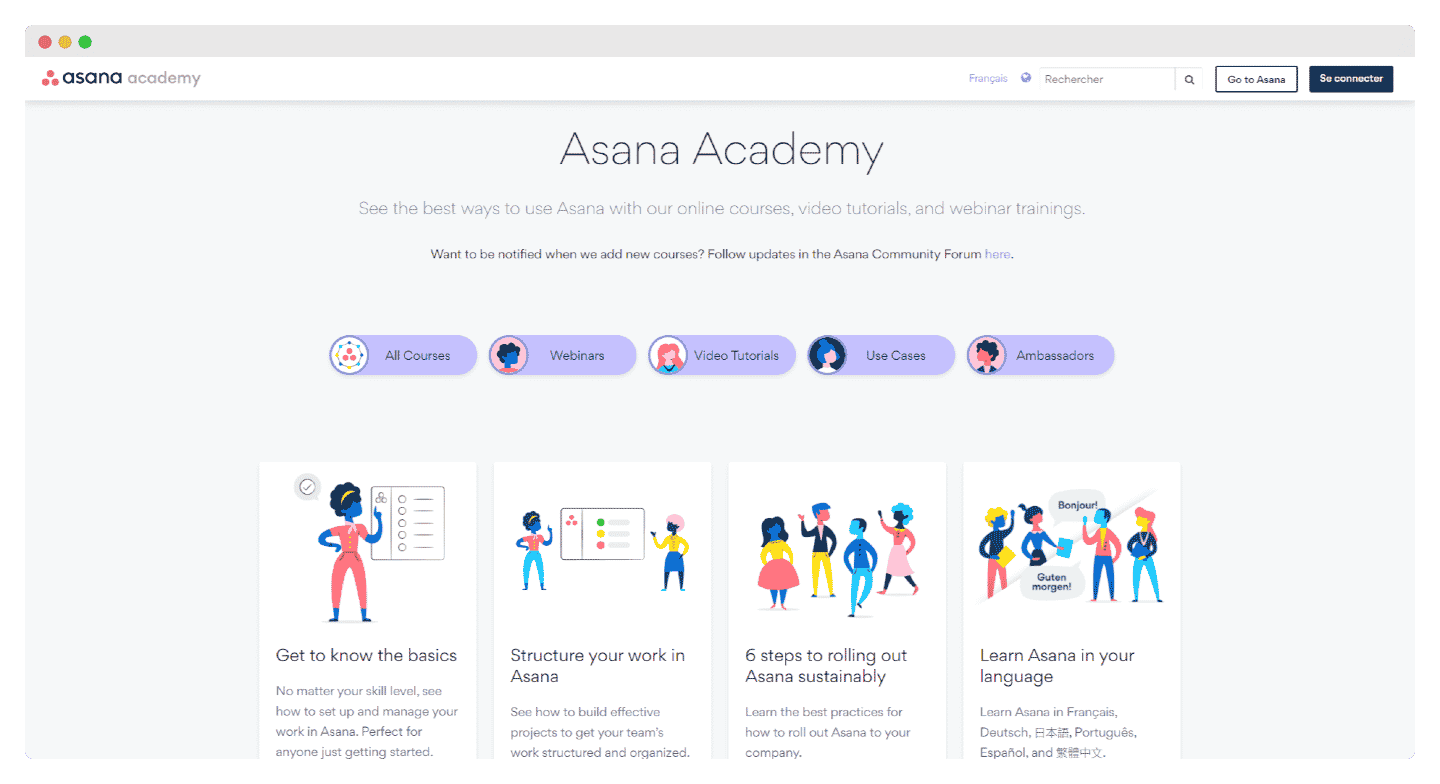 The Asana Academy is also rich in video tutorials and webinars. Note that these are not available in French.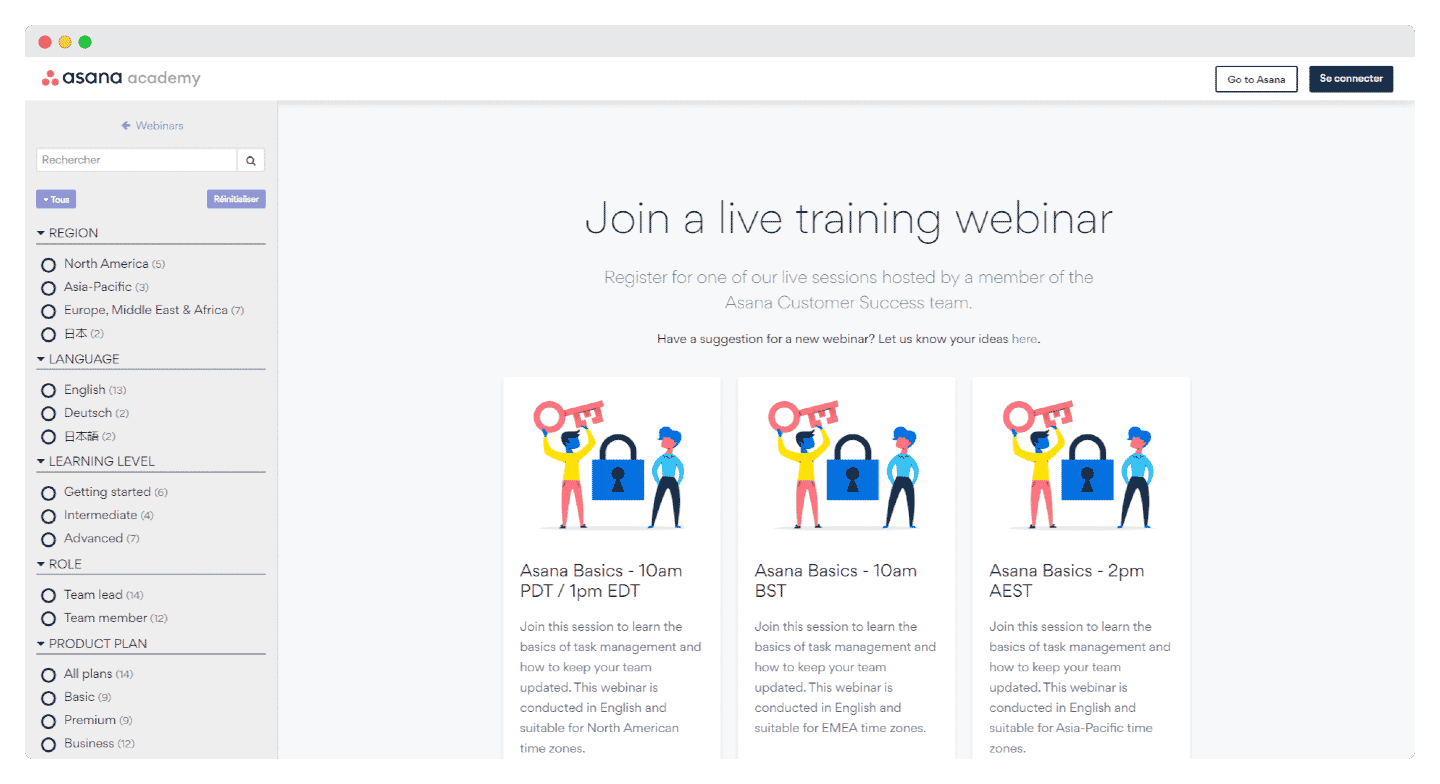 If you don't find what you're looking for, you can of course contact customer service via a form on their site.
Discover Asana
Asana is fairly easy to implement in your teams due to the many resources available online.
Integrations: a strong point of Asana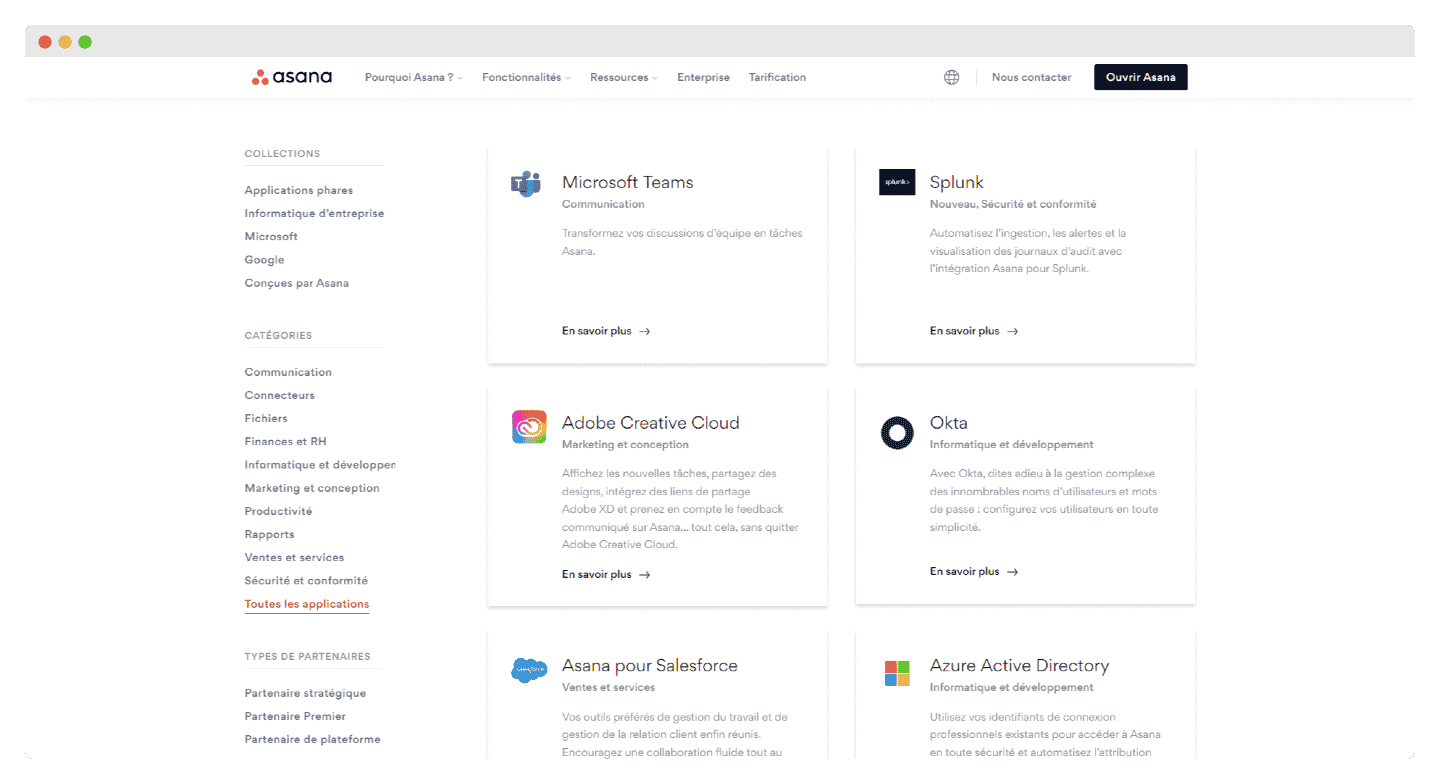 One of Asana's strengths is its catalog of integrations, which really helps extend its functionality. For example, your team is instantly notified on Slack whenever there is an update to a project or task in Asana. Note, however: some advanced integrations, like Salesforce and Tableau, are not available with all plans.
To name just a few integrations, you can find:
Design tools like Canva, Adobe Creative Cloud, Figma, etc.
Customer support software such as Zendesk, Freshdesk, or HelpSpot for the resolution of the most complex tickets
Communication tools: Microsoft Teams, Zoom, Gmail, Outlook, Slack, etc.
Discover Asana
Check out the many Asana integrations, accessible from the free plan!
Asana: Rates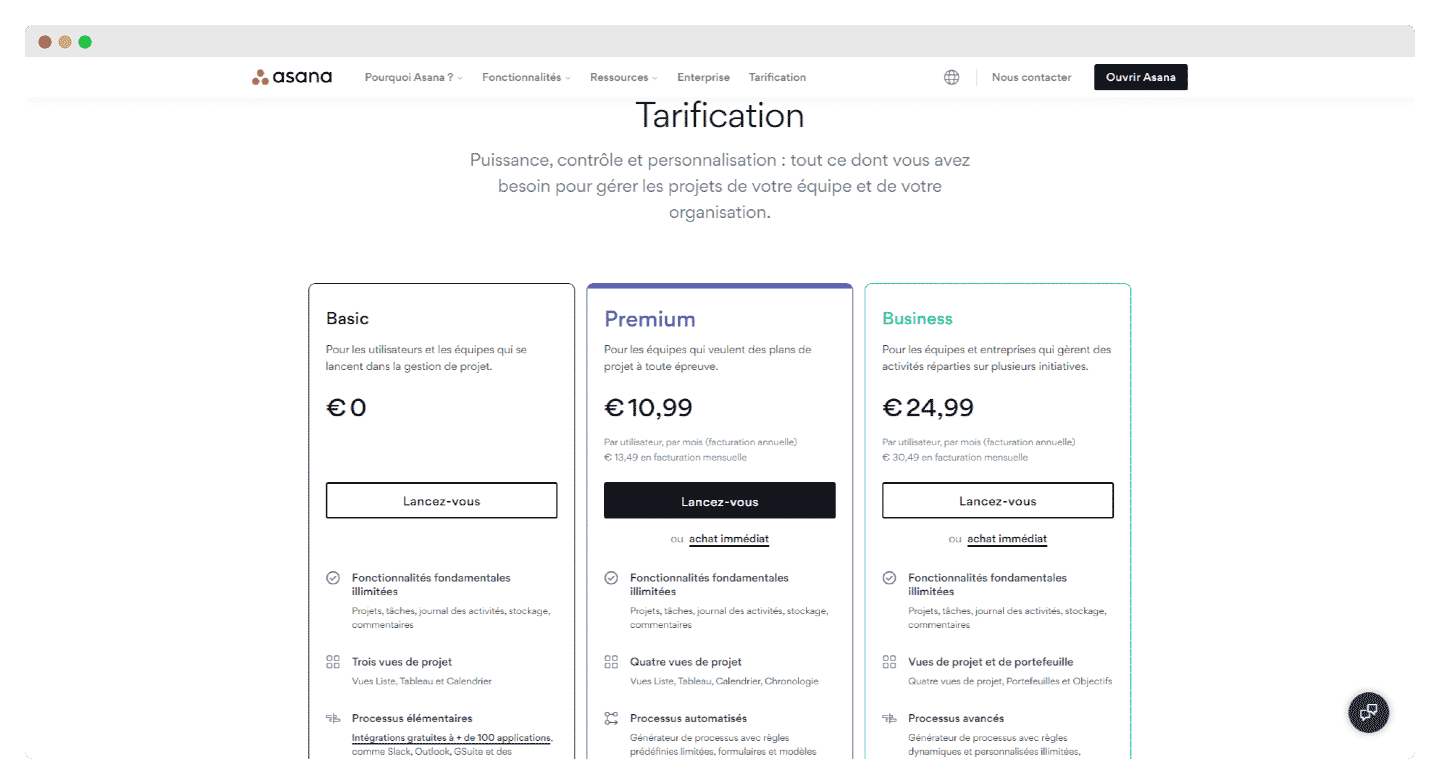 Asana's big strength is its free plan and rich functionality: the main project and task functions are unlimited, as are the number of integrations.
However, especially for larger teams, this plan may not be enough: customization and automation features only make sense from the Premium plan.
Asana offers three paid plans:
Premium: from 10.99 euros/month. Compared to the free plan, you get the rule automation features and much more advanced reporting, with unlimited dashboards on an unlimited number of projects, including the very useful custom search feature.
Business: from 24.99 euros/month. Customization and automation are further developed: you can create your own dynamic rules.
Enterprise: prices on request. This plan offers, in addition to the above-mentioned features, 24-hour support and much more advanced privacy and security features.
Discover Asana
Try out the free Asana plan to get a feel for what the tool can do!
The main credible alternatives to Asana

In the case of a large team, Wrike is an ultra-solid tool and is one of the most credible alternatives to Asana in our opinion. It is especially better suited for projects that include a lot of graphic work, as it offers, unlike Asana, annotation and discussion options for images.
You can also turn to Jira for agile project management.
Basecamp is also a possible solution, with much better rates for a large team since its unique plan is intended for an unlimited number of users.
For small teams, there are also lighter, cheaper, and easier to install solutions like Monday, Clickup, or Notion.
Reader Interactions