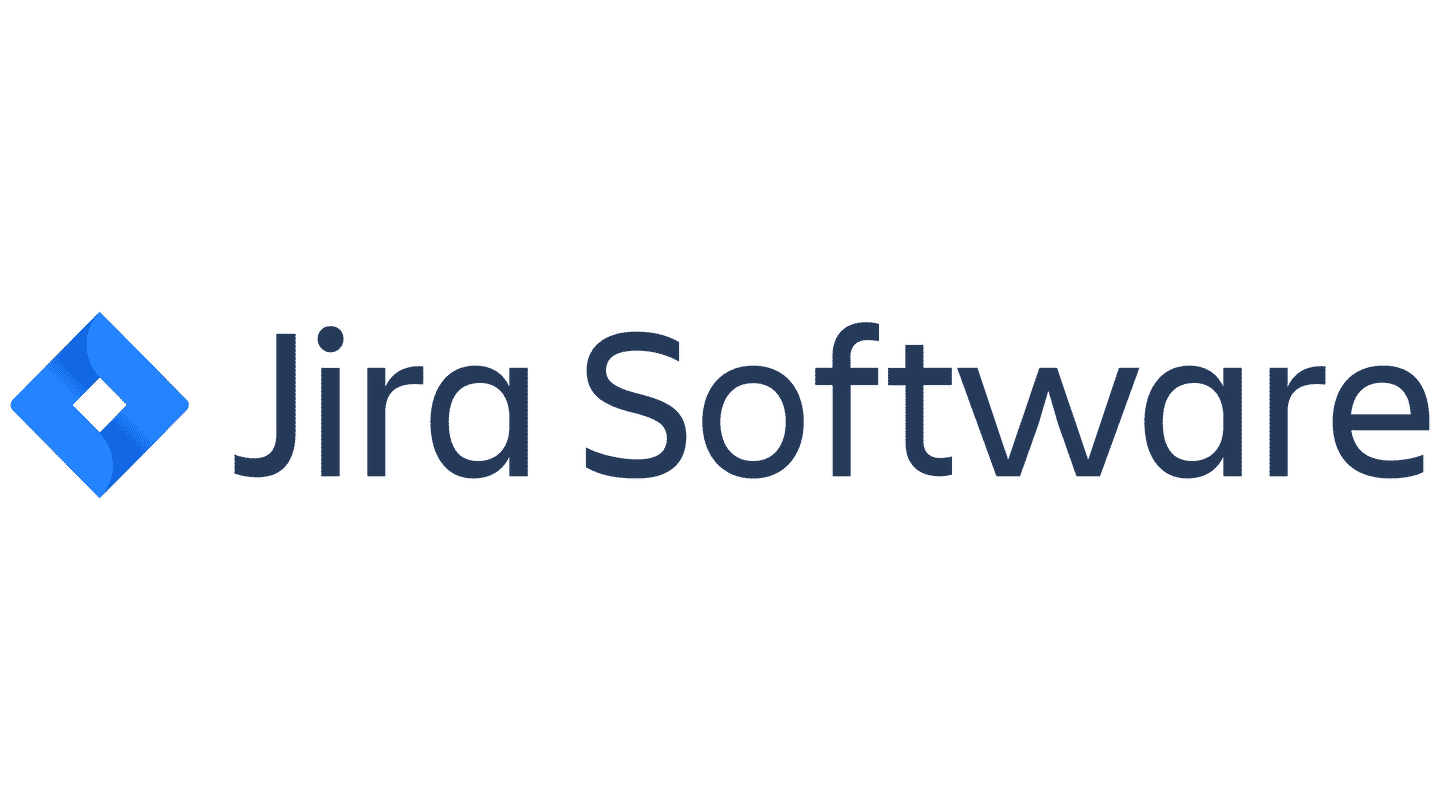 Jira is the project management software developed by the software giant Atlassian. This tool is available in three versions:
Jira Core: The basic Jira project and task management platform for users who have no IT expertise.
Jira Software: A specialised version of the tool designed for software developers.
Jira Service Desk: The platform for customer support and IT professionals.
Jira Software is used by over 65,000 teams worldwide. It is a very good back office tool to use in addition to a customer communication tool.
While it is suitable for all types of business due to its advanced customisation features, it is particularly suited to marketing, HR and web developers.
Read our review of Jira in this article!
Our opinion on Jira in brief
Criterion
Note Salesdorado
Comment
Overall score
A leader in the project management software market – and for good reason. Its functional depth is hard to match, as is the user community that has grown up around it.
Functional scope
One of the most advanced software packages on the market. A developed customisation offer that makes it a product for very different structures – and always UX friendly.
Reporting
The reporting is highly developed and customisable to track all issues and improve team performance.
Accompaniment/Support
The tool is cumbersome and takes time to set up within a team, but the positive point is the very developed support which can help to get familiar with it a little faster.
Integrations
The numerous integrations (even for the basic plans) make it a solution adapted to the working habits of many companies.
Value for money
Even if the price is not excessive, for small structures it can be limiting.
The advantages of Jira:
Functional depth: One of the most advanced software products on the market. Extensive customisation options make it suitable for a wide range of structures – and always UX friendly.
Tracking: One of the big strengths of Jira is its tracking capabilities. The reporting is highly developed and customisable to track all issues and improve team performance. Jira's Kanban and Scrum tools have become almost the industry standard.
The disadvantages of Jira:
Difficulty of adaptation: The counterpart to functional depth is the difficulty of getting used to it. The tool is cumbersome and time-consuming to set up within a team, which can make it difficult to manage difficult tasks at first. This is mainly due to the fact that it is primarily designed for engineering and software development teams. On the plus side, the support is very extensive and can help you get up to speed a bit faster.
Price: Even if the price is not excessive, it can be a deterrent for small structures. Especially considering the difficulty of adaptation.
Discover Jira
Discover all the features of Jira!
Jira: the impressive functional scope
With Jira, all functions have a purpose. And each of them is highly developed, which is why this software is so successful.
#1 Ticket management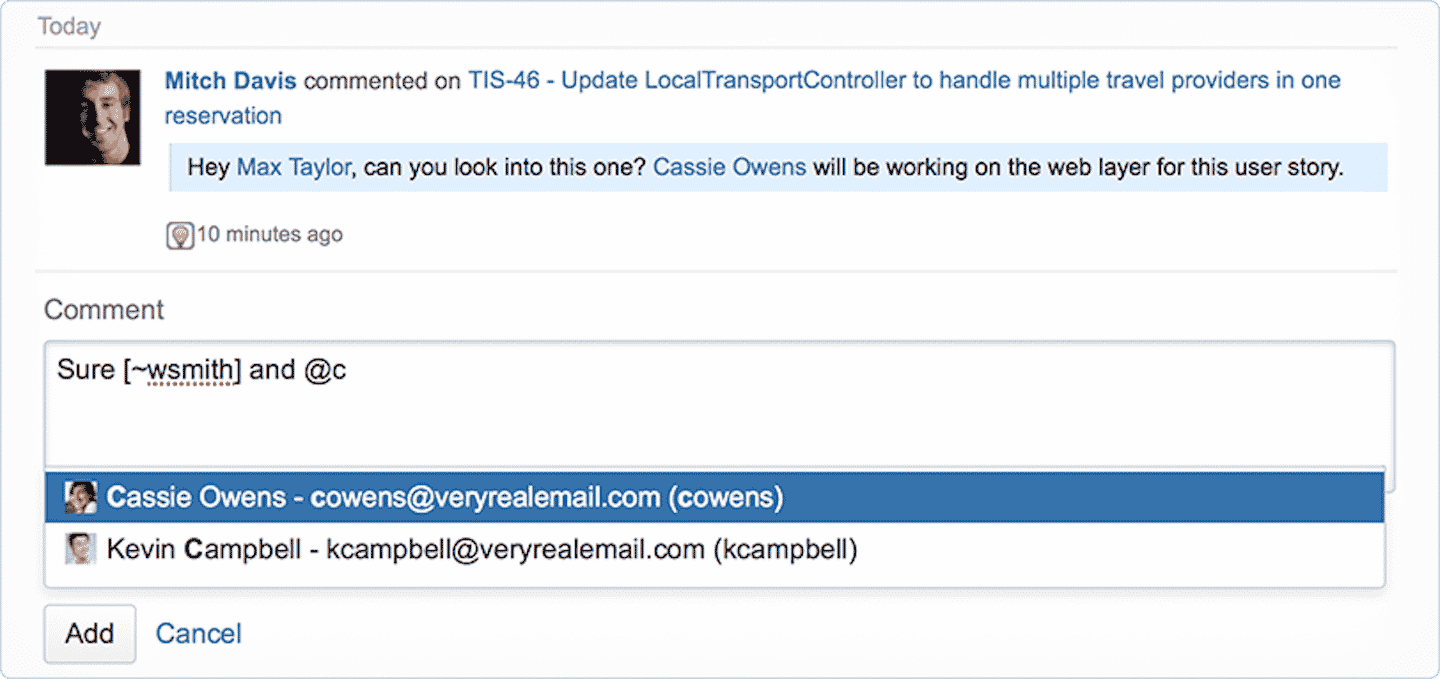 Jira was originally a ticket tracking software. Today it is one of the best on the market.
You get an overview of your customers' needs, bugs and any other potential malfunctions. Tracking is very advanced: each ticket has a life cycle and can be linked to other past events.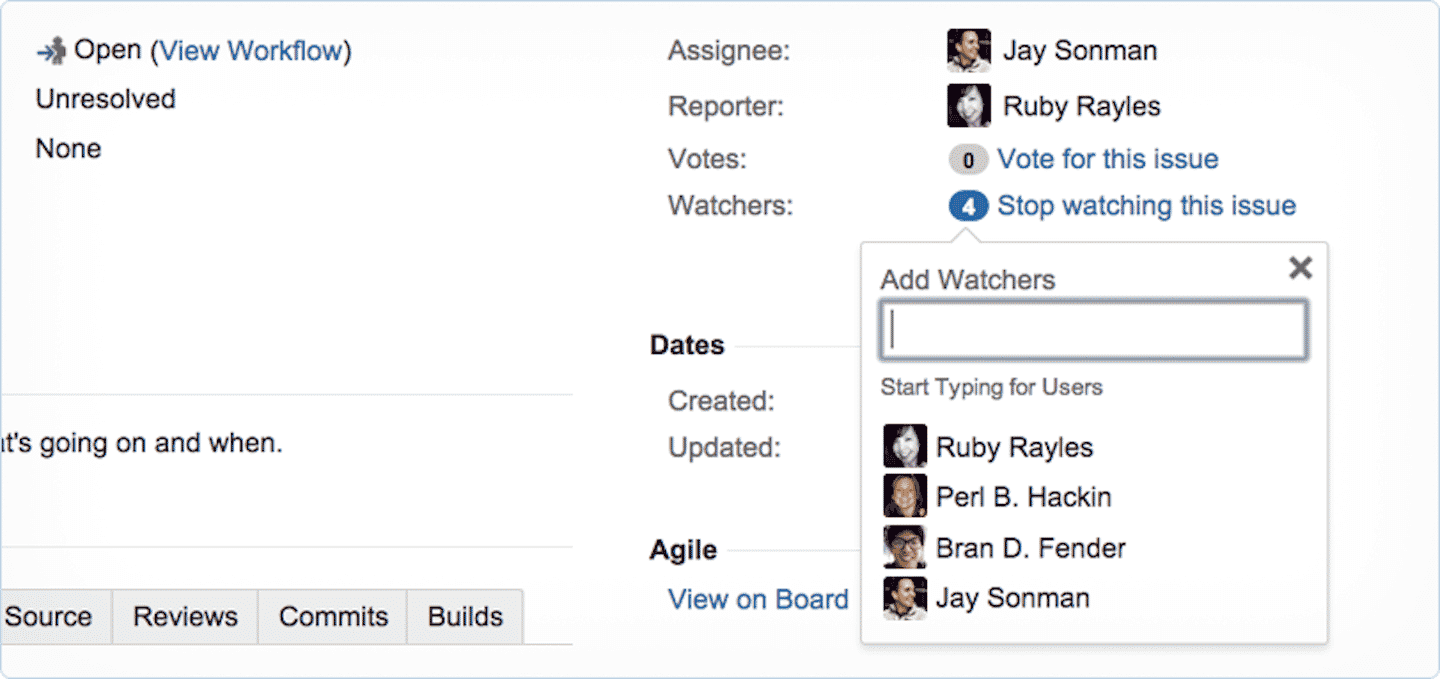 There are 3 ways to manage tickets in Jira:
Ticket manager: This function is very powerful, but it also implies a certain complexity. The manager therefore requires a basic understanding of the code and is more suitable for software developers.
Scrum and Kanban boards: Easier to use, this is the choice of Agile teams.
Jira queues: More for beginners.
#2 Scrum & Kanban: project management tools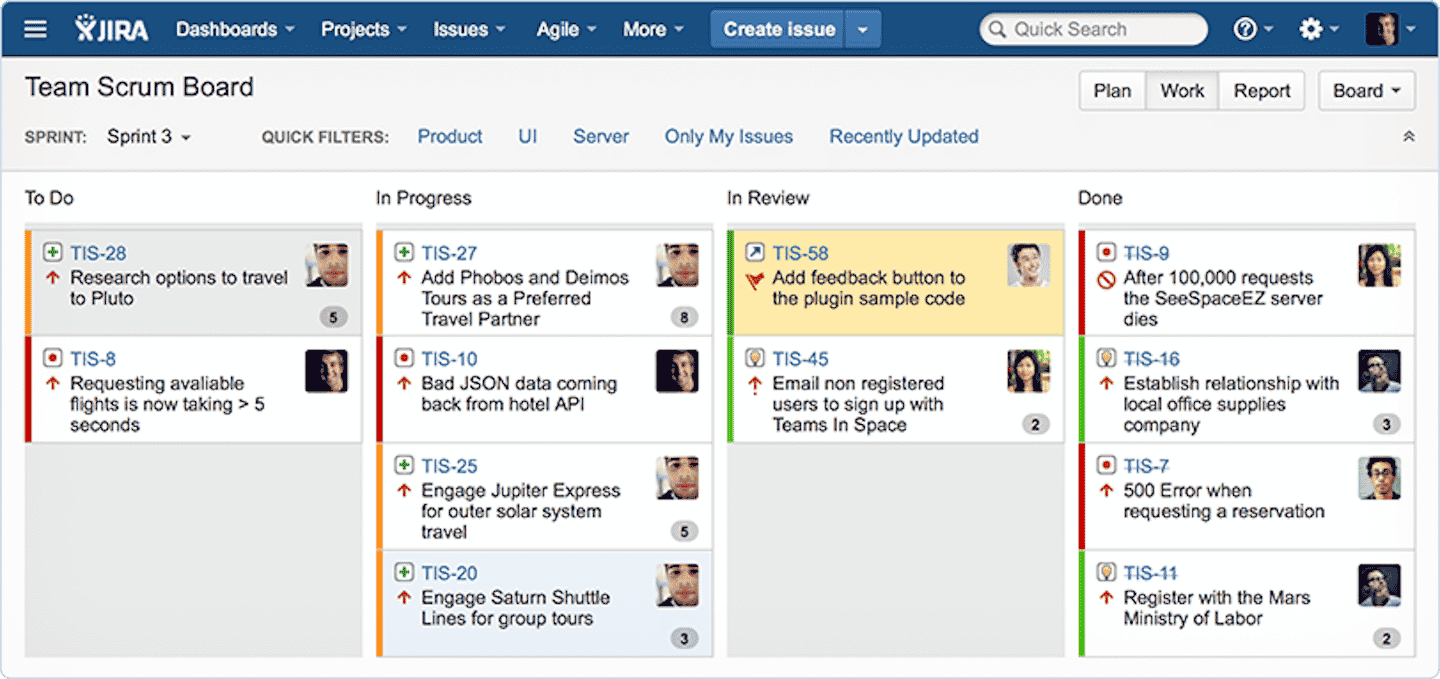 These are Jira's project management tools. They are useful for visualising objectives and targets:
Scrum: The tables allow you to track different "sprints", corresponding to the duration of a particular task, and which are broken down into subtasks.
Kanban: Similar to Scrum, but with a more global function. It manages the project as a whole, taking into account the time needed to complete it.
Jira guides you through the 5-step creation process: choosing the project type, filling in the backlog, creating the sprint, visualising the roadmap and improving through reporting.
The great advantage of both tools is customisation. The tables fit the workflow of software development, marketing and project management teams.
#3 Roadmap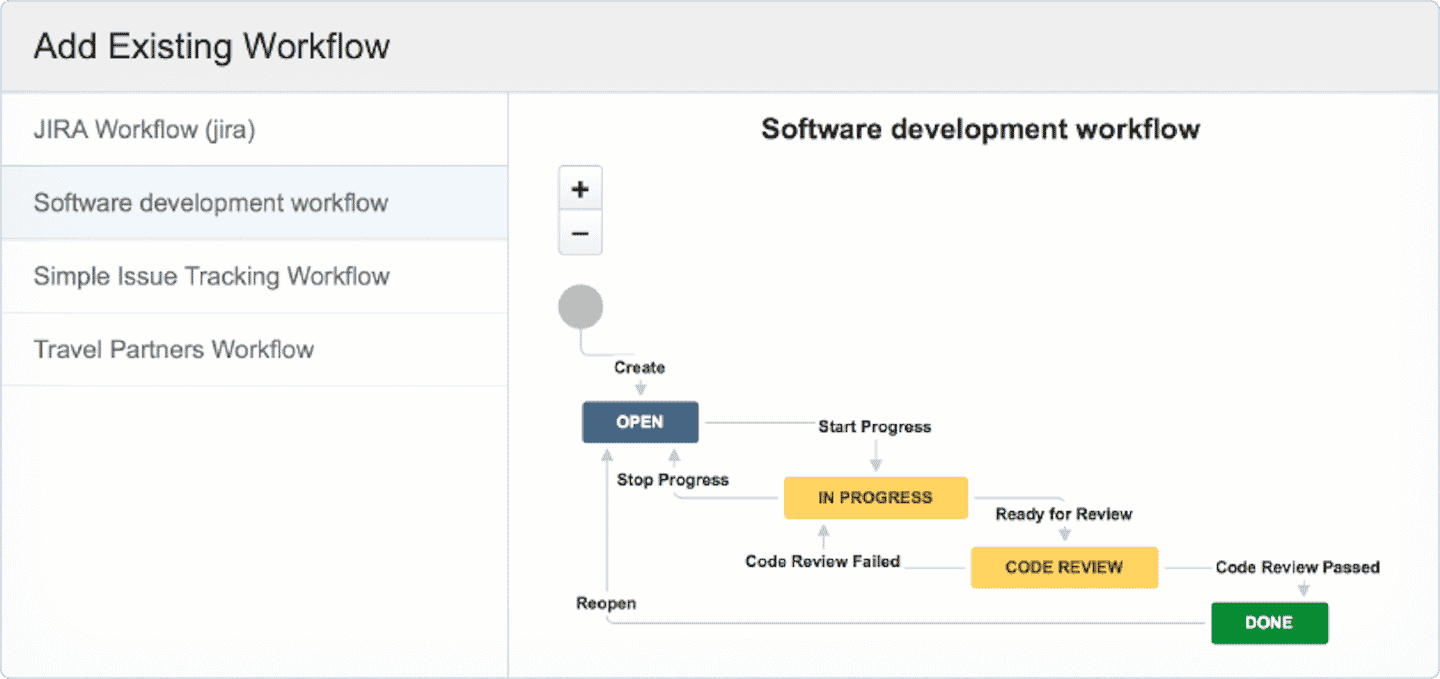 With Jira Portfolio, the roadmap tool, you have a clear vision of the product you are developing. Jira Portfolio is a specialised integration that has been designed to manage your roadmaps and share them with the corresponding teams. It also includes a timeline, a product backlog and short and long term goals.
Jira Portfolio adapts to each user:
Team leaders: To monitor the progress of the development team
Agile Development Teams: To follow the process of a project
Sales teams: To promote new features to users before launch
#4 Automation
Jira's "rules" function saves time and eliminates the need to handle repetitive tasks manually. Rules are specific conditions to be set up to start the automation, which is divided into 3 parts: triggers (predefined rules), conditions and actions (task execution).
When you trigger a rule or all conditions are met, Jira sends a notification. You are also notified if the conditions are met but the action is not triggered due to conflicting conditions.
Our opinion
Jira offers hundreds of automated templates that you can customize to your needs. Among the most popular: the daily summary on Slack or connecting Jira with Bitbucket, GitHub or GitLab.
Discover Jira
Discover all the features of Jira!
Reporting on Jira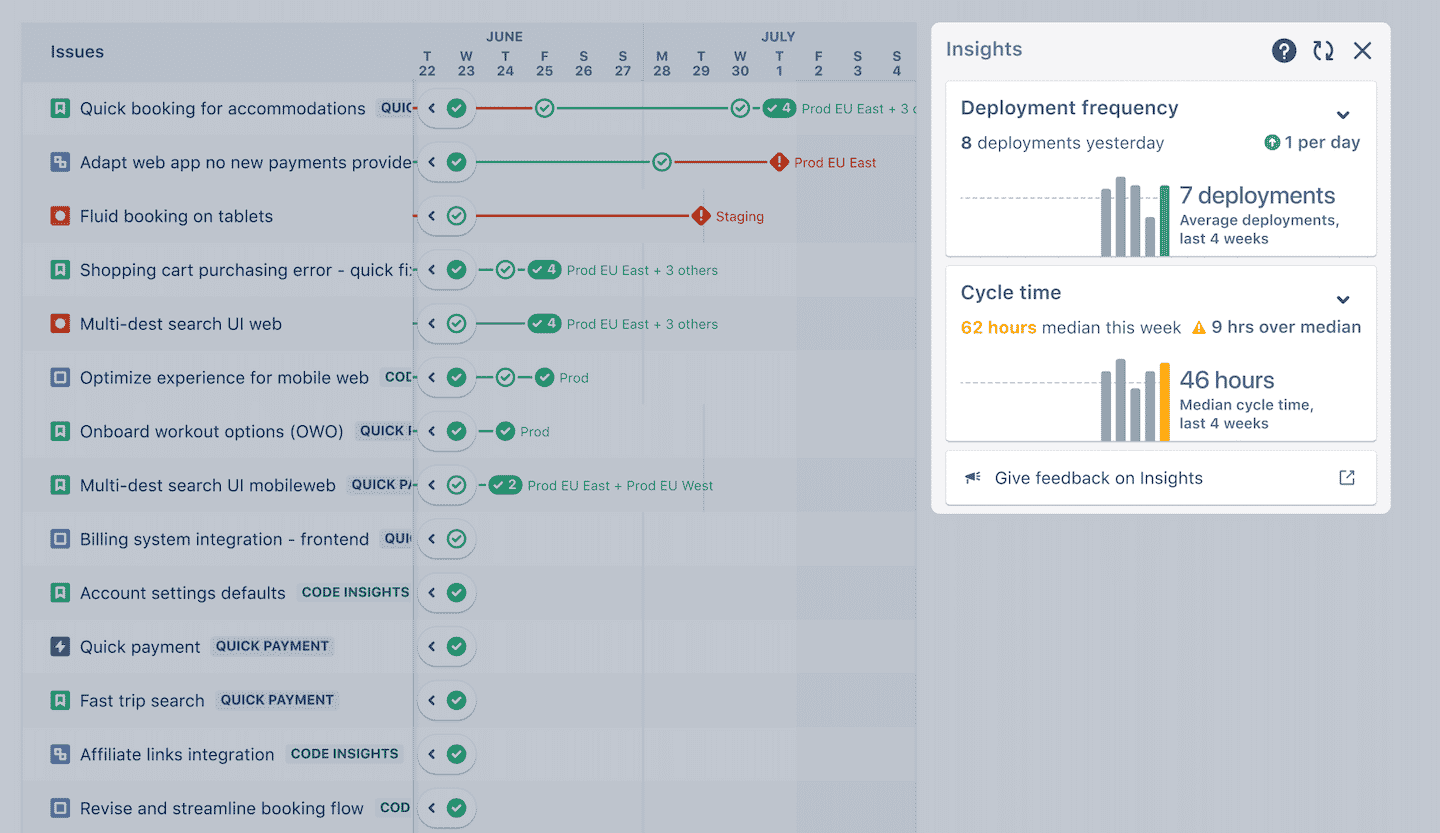 Jira has one of the most in-depth reporting features of any project management software. They offer many reports, including Sprint reporting, which provides an in-depth analysis of each sprint on your Scrum board. You will find the following reports among others:
Progress chart: It gives you the progress of your sprints
Release Burndown: You can track product release dates for software development teams
Velocity table: It allows to follow the time needed to go from one sprint to another
Cumulative flow chart: To track problems and blockages within a Kanban board
Control charts: They determine the future performance of the cycles on a Kanban board
There are also reports on time tracking, average age, most recent tickets, agent workload, resolution time, etc.
Discover Jira
Discover all the features of Jira!
Jira: what customers say
Customers are generally satisfied with the product, praising its advanced features (particularly tracking). The recurring negative point is the difficulty of adapting to the complexity of the tool.
Discover Jira
Make your own opinion about Jira!
Customer support at Jira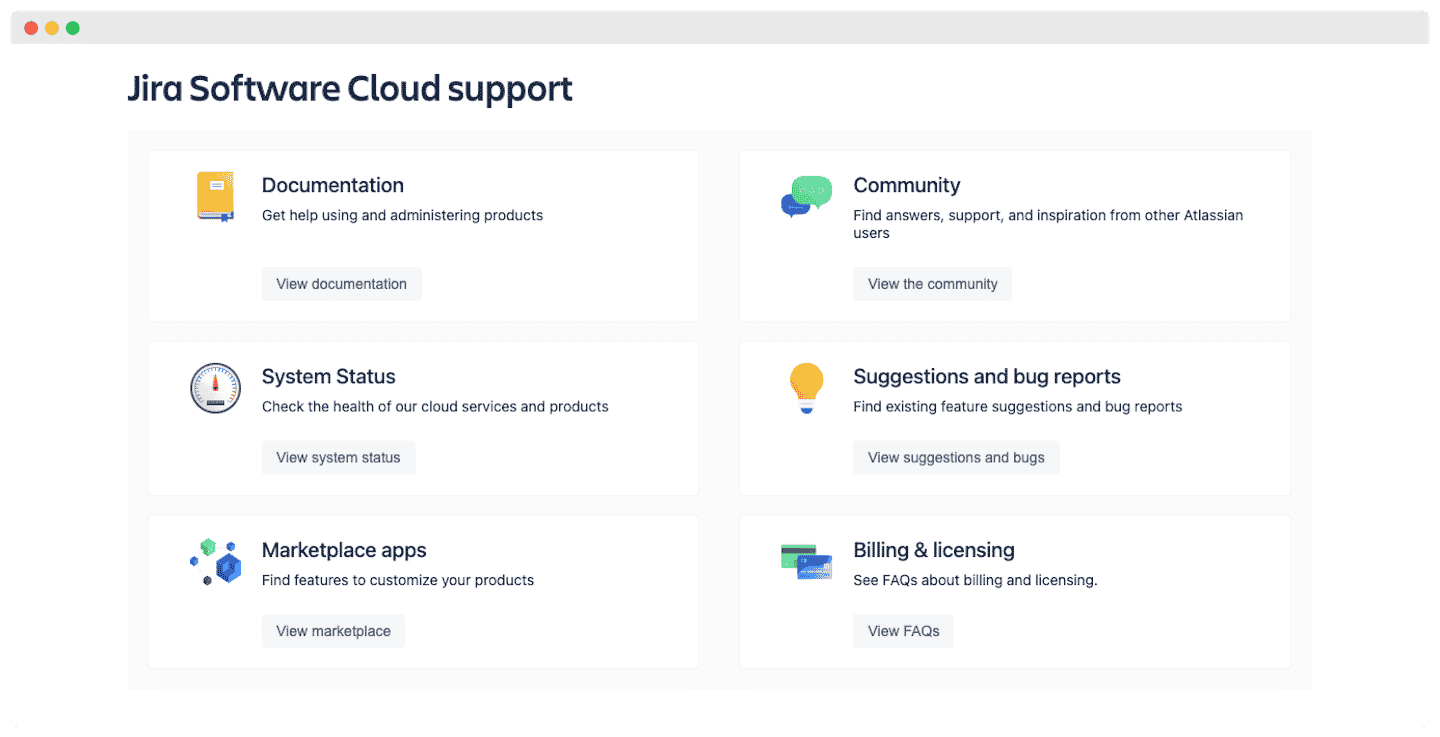 To introduce you to Jira's customer support in a few points:
Contact options: Support is available via chat and email, during office hours for the Standard and Premium plans and 24 hours a day for the Enterprise plan. Please note that telephone support is only available for the Enterprise plan.
Helpdesk: The helpdesk is very extensive and the platform is well organised. The idea is to be able to solve your problems independently thanks to the documentation.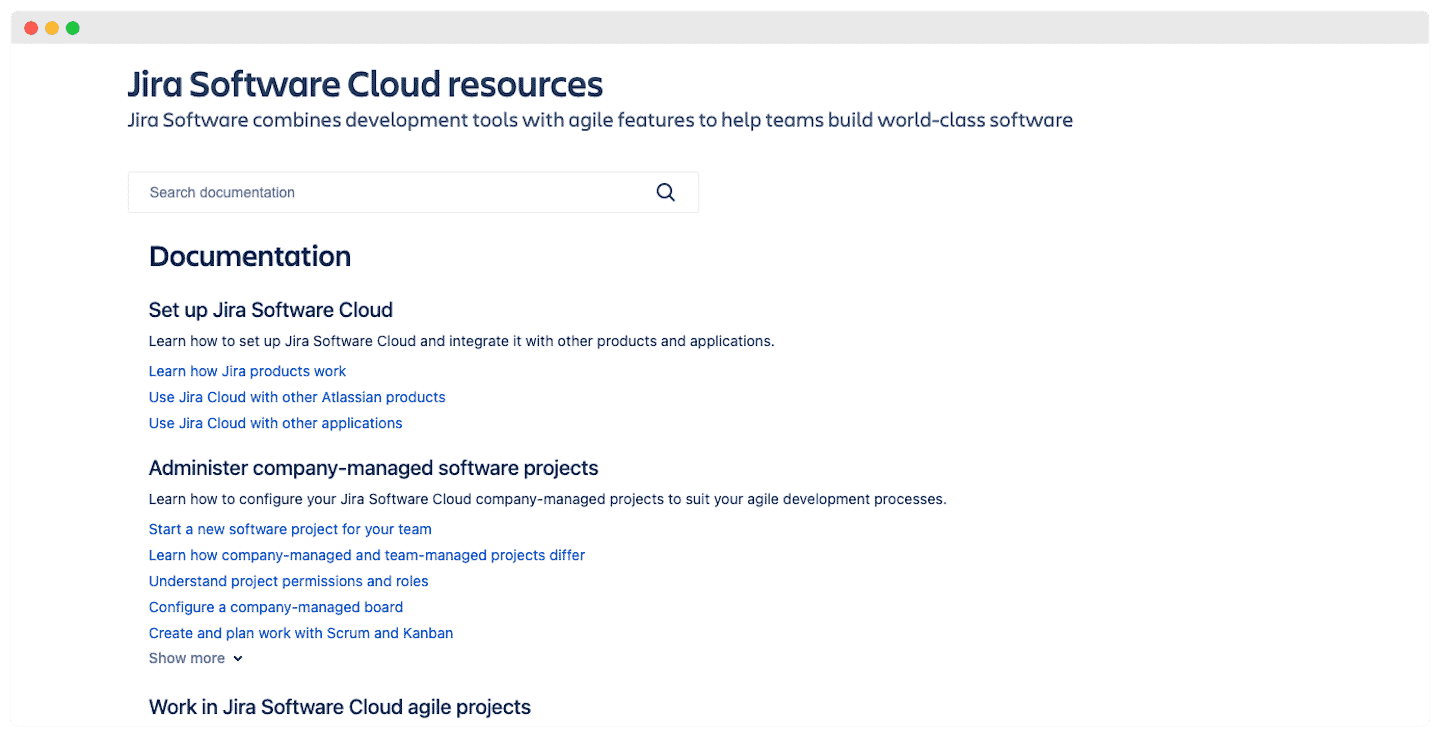 User community: The community is just like Jira: very developed. You can benefit from the mutual help between users with their dedicated blog.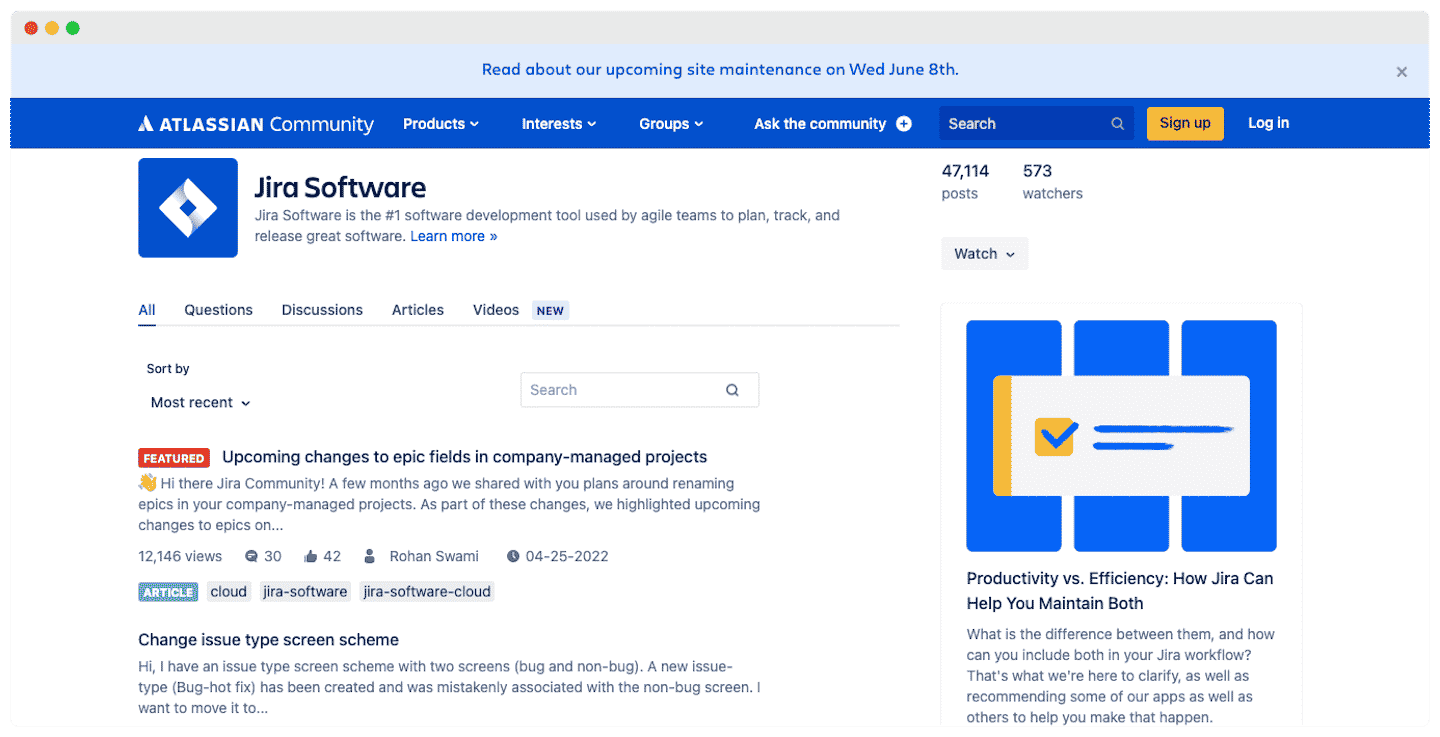 Discover Jira
Discover Jira's customer support!
Jira integrations & mobile application
The Jira integration marketplace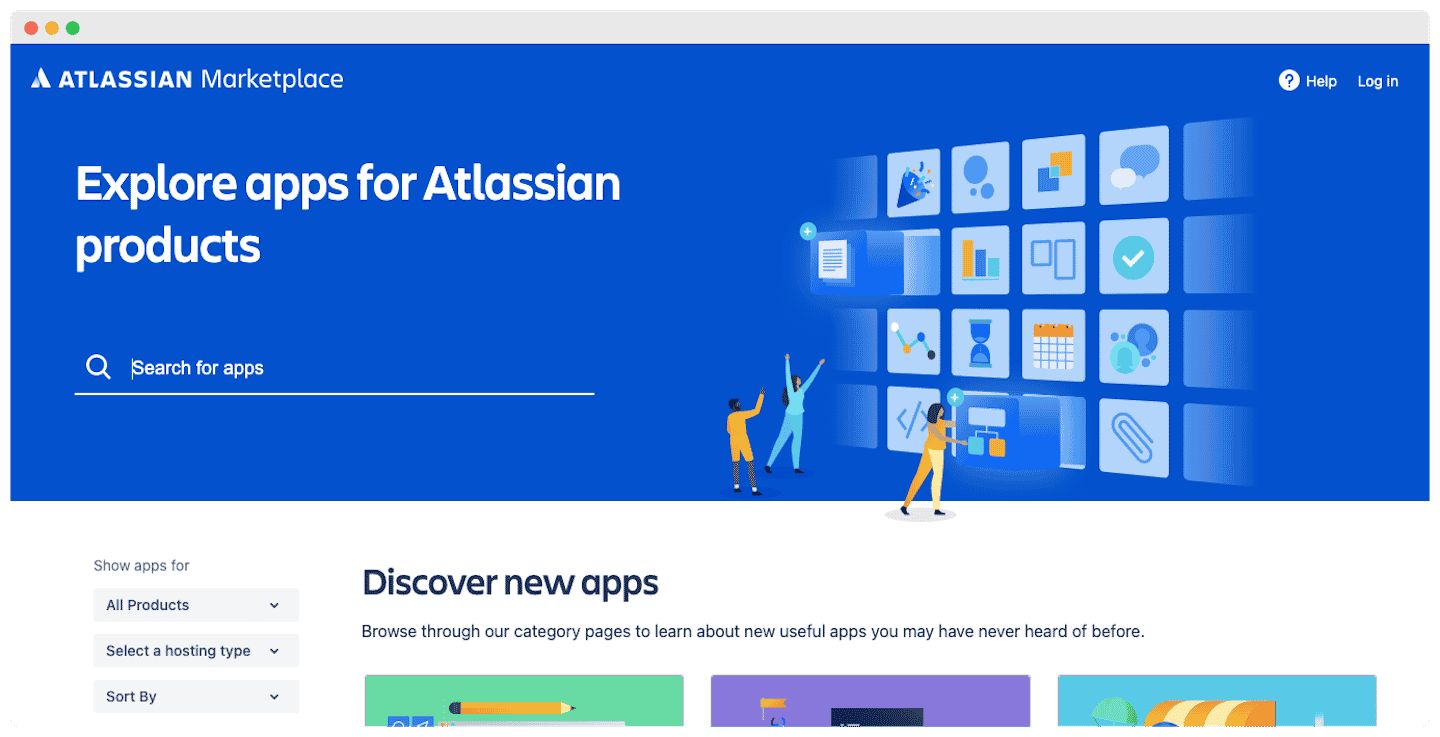 Jira's marketplace of integrations is again extremely rich. To introduce you to some of these integrations:
Channels: Whatsapp, Twitter, Gmail, etc. You can quickly reply to your messages thanks to the automatic synchronisation.
CRM: Atlas, Salesforce, Hubspot, etc. to update your contacts, transactions and activities.
Project management software: Worklog, Deep Clone, Timesheet, etc. This allows you to manage all your projects without leaving your inbox.
Internal communication & collaboration: Slack and Zoom to initiate your video meetings with your colleagues.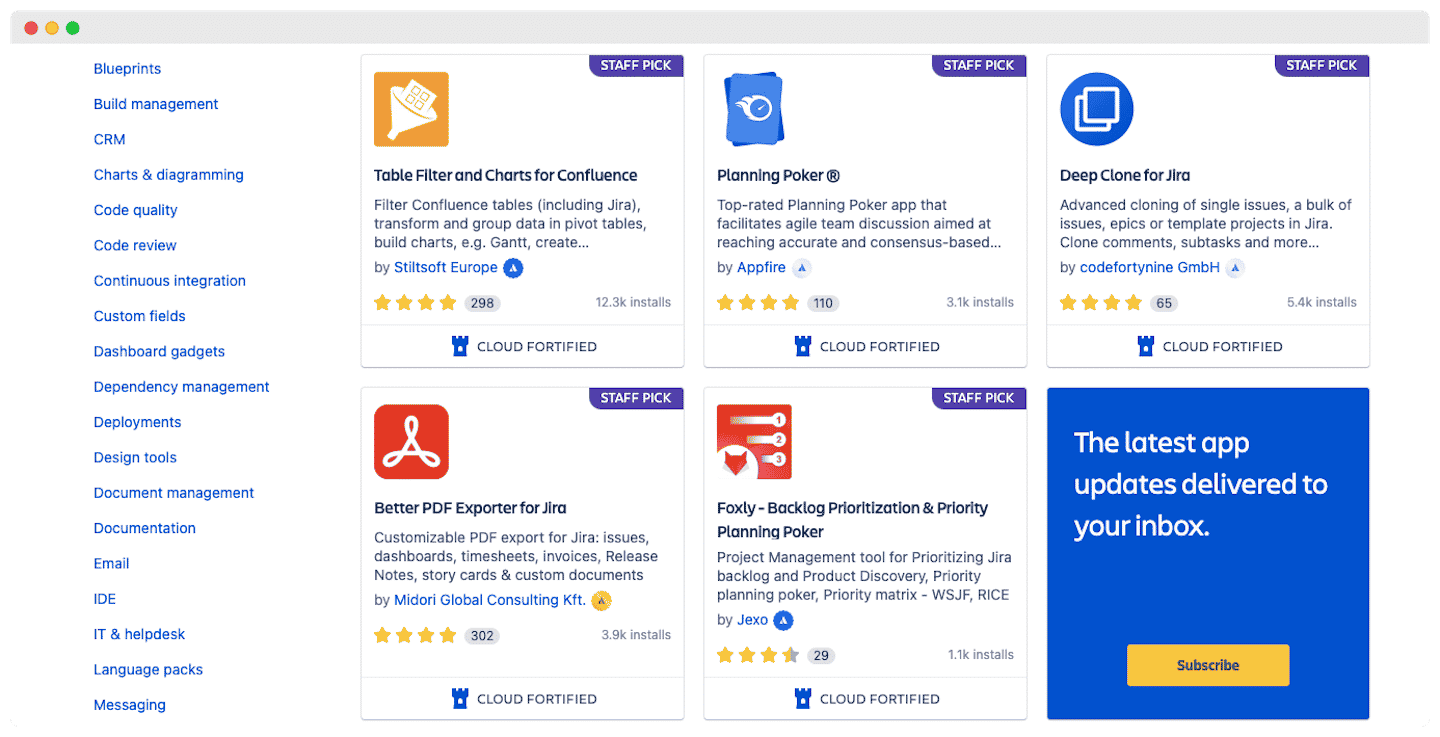 The mobile application
It is a watered down version of the software. The user interface is optimised for the smaller display of mobile devices, and allows quick access to the main features.
Please note, however, that the only activities that can be performed are viewing tickets, adding comments and assigning them to users. You cannot create or edit tickets without using the software.
Discover Jira
Discover the Jira mobile application!
Jira's prices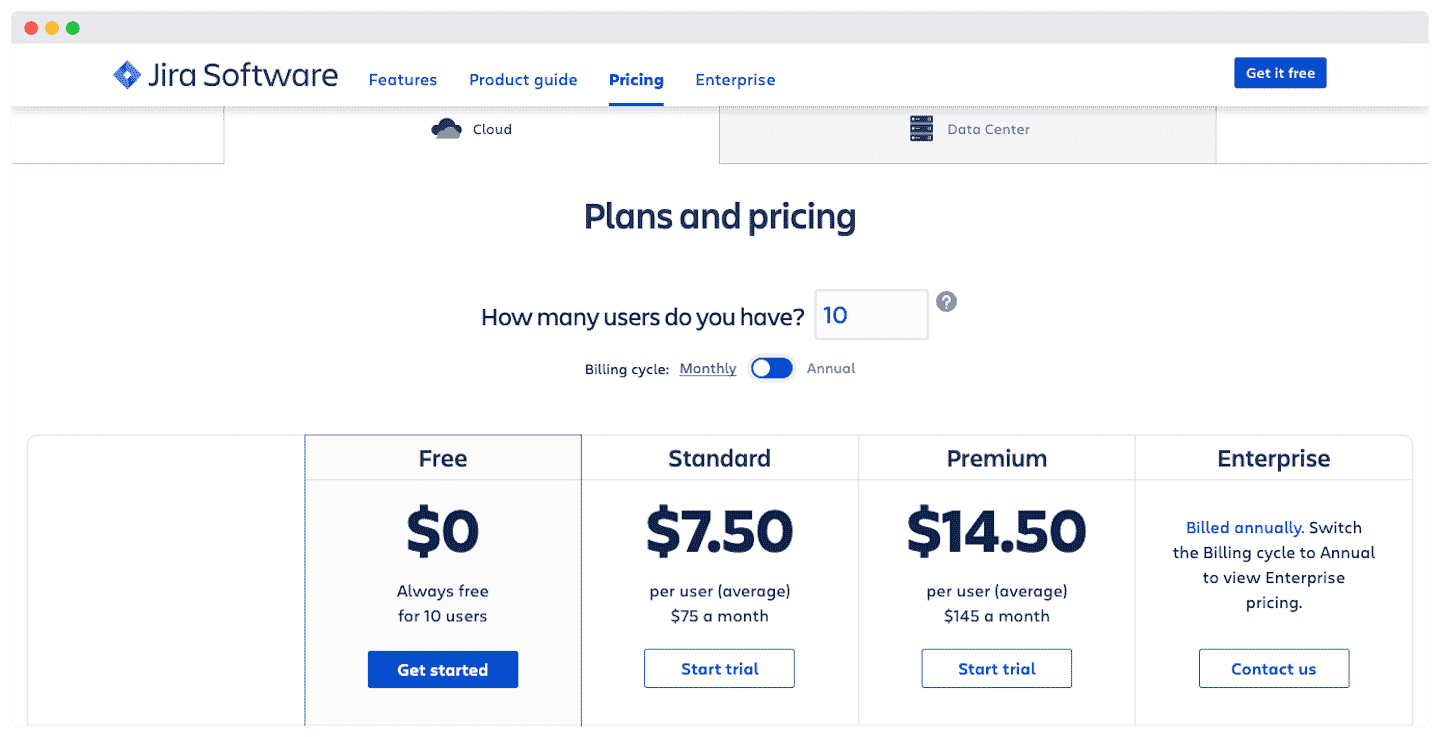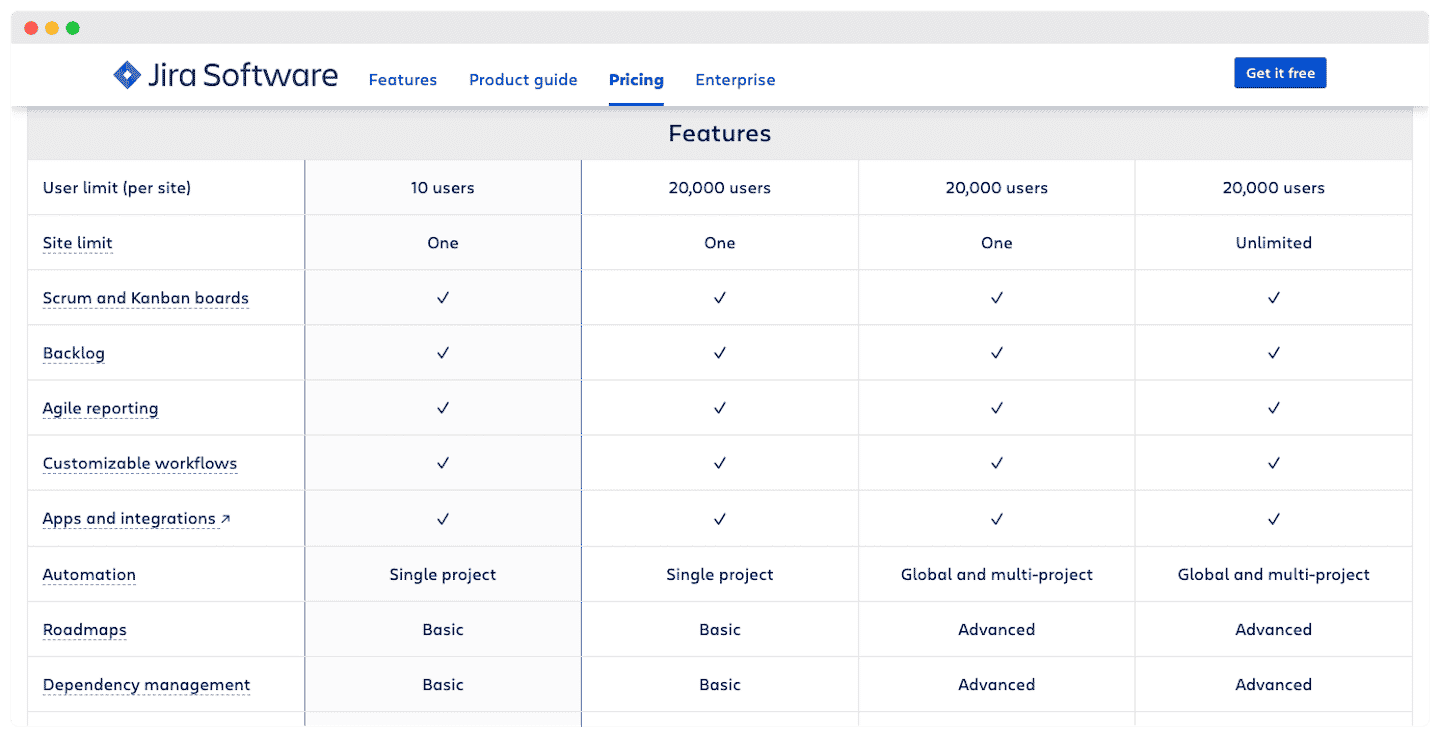 Jira offers 4 different plans depending on the tools (Core, Software and Service Desk). We detail here the prices of Jira Software:
Free: Limited to 10 users. Access to Scrum and Kanban boards, backlogs and custom workflows. Full catalogue of integrations available. Maximum 2GB of storage.
Standard: $7.50/month per agent. Limited to 20,000 users. Support is available during business hours. 250 GB of storage.
Premium: $14.50/month per agent. You get 24-hour customer support and access to advanced reporting features. 250 GB of storage.
Company: Price on demand, for an offer adapted to your needs. You get all the Premium features, with access to Atlassian Analytics and telephone support.
Pro tip
Get 2 months free when you subscribe to an annual plan!
Discover Jira
Discover all the features of Jira!
Reader Interactions