Project management tools used to be reserved for larger organizations, but are now much more accessible to all SMEs. Clickup belongs to this category of project management software: very light and easy to set up, it's ideal for small teams looking to structure themselves.
With a functionally advanced free plan, Clickup is probably the best value for money on the market. Its freemium plan offers great functional depth and an unlimited number of users and projects.
By combining in-depth basic functionalities (planning, collaboration) with a unique automation function, Clickup is one of the most advanced software packages on the market.
In this article, we'll tell you everything you need to know about Clickup, so you can make up your own mind!
Our opinion on Clickup
Criterion
Note Salesdorado
Comment
Overall rating
With its highly customizable interface, advanced automation features and attractive price/performance ratio, Clickup is an excellent project management software package for growing companies.
Ease of use
The software can be difficult to install, but once you've got the hang of it, it's very intuitive to use. Its customization features enable it to be adapted to the needs of each agent and/or team for optimal use.
Easy to set up
This is perhaps one of the main difficulties: getting to grips with the tool. Onboarding is autonomous, with a few guidelines.
Customer service
One of the software's shortcomings: customer service can only be reached by chat (telephone and email are reserved for sales-related questions). Above all, the helpcenter is too complex, both in terms of the number of resources and their categorization. In our opinion, this is a point to be improved for the future.
Functional depth
The solution goes very deep, right from the freemium plan. All key functionalities are included (task management, reporting, collaboration), with a high level of automation.
Integrations
The Clickup marketplace is highly developed, with nearly 1,000 applications available, including Zapier integration.
Quality-price ratio
The solution is really very affordable, especially considering its functional depth, right from the free plan.
The benefits of Clickup:
Value for money: The freemium plan is very generous and ideal for beginners (sufficient but not overwhelming functional depth). Clickup then offers 4 plans to suit all needs, with prices starting at $9/month/user.
Flexibility: Clickup is a project management software that will suit everyone (self-entrepreneurs, large companies, complex project management with multiple teams, international companies). Its highly-developed customization possibilities make it a flexible tool that can be adapted to suit individual needs and projects.
The disadvantages of Clickup:
Difficulty of adaptation: This is the downside of functional depth and sometimes excessive customization. The process of adapting to the tool is long and difficult, especially as it is not supported (except with the Enterprise plan).
Customer support: This is the real weak point of the solution, and accentuates the first drawback. Support is only available via chat for user issues (phone and email are only available for sales-related questions). The helpdesk is over-stocked and poorly organized, making it difficult to solve problems independently.
Discover Clickup
Take advantage of Clickup's free plan to test the tool's capabilities!
Clickup: Features at a glance
Clickup offers a wide range of project management functions, adapted to the size of your organization. As far as onboarding is concerned, we appreciate the fact that the software adapts to your level of familiarity by suggesting the configuration best suited to your needs.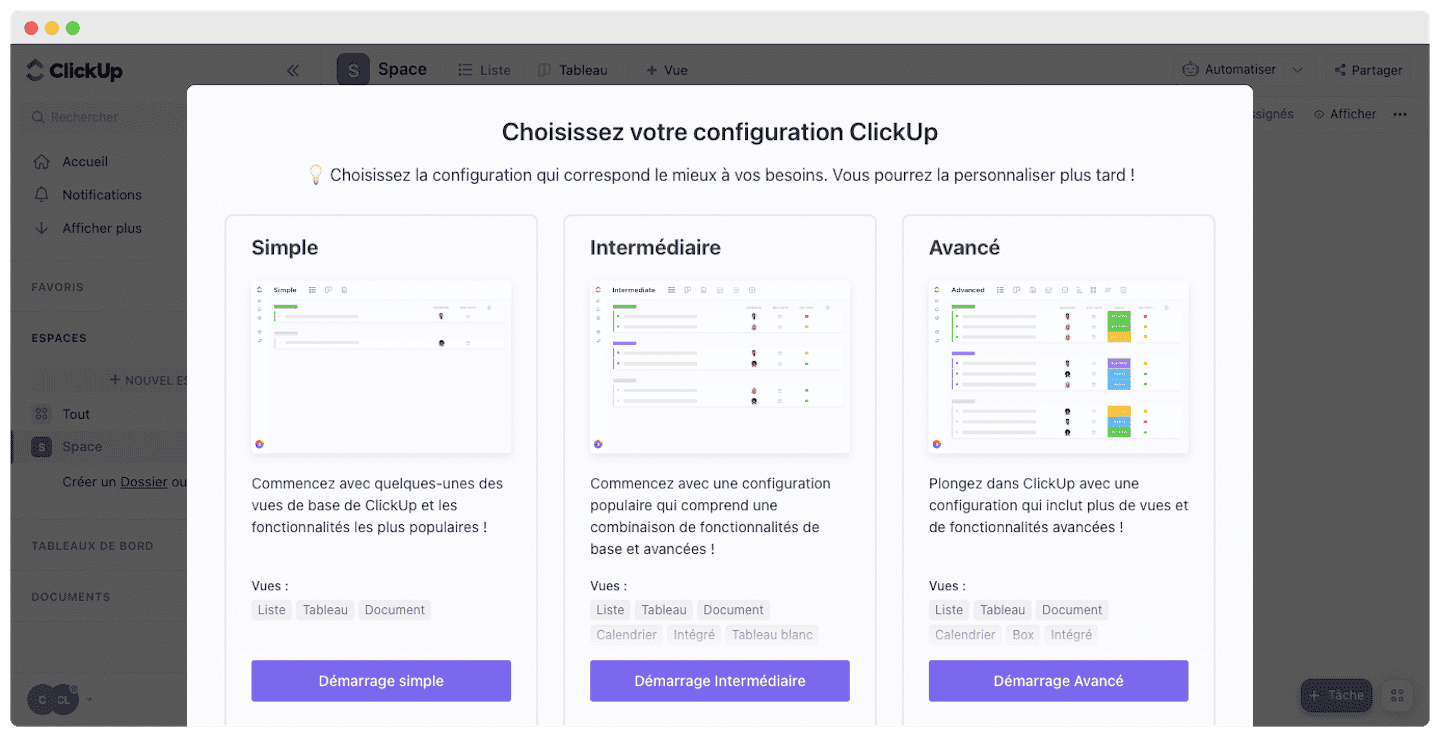 Task management and planning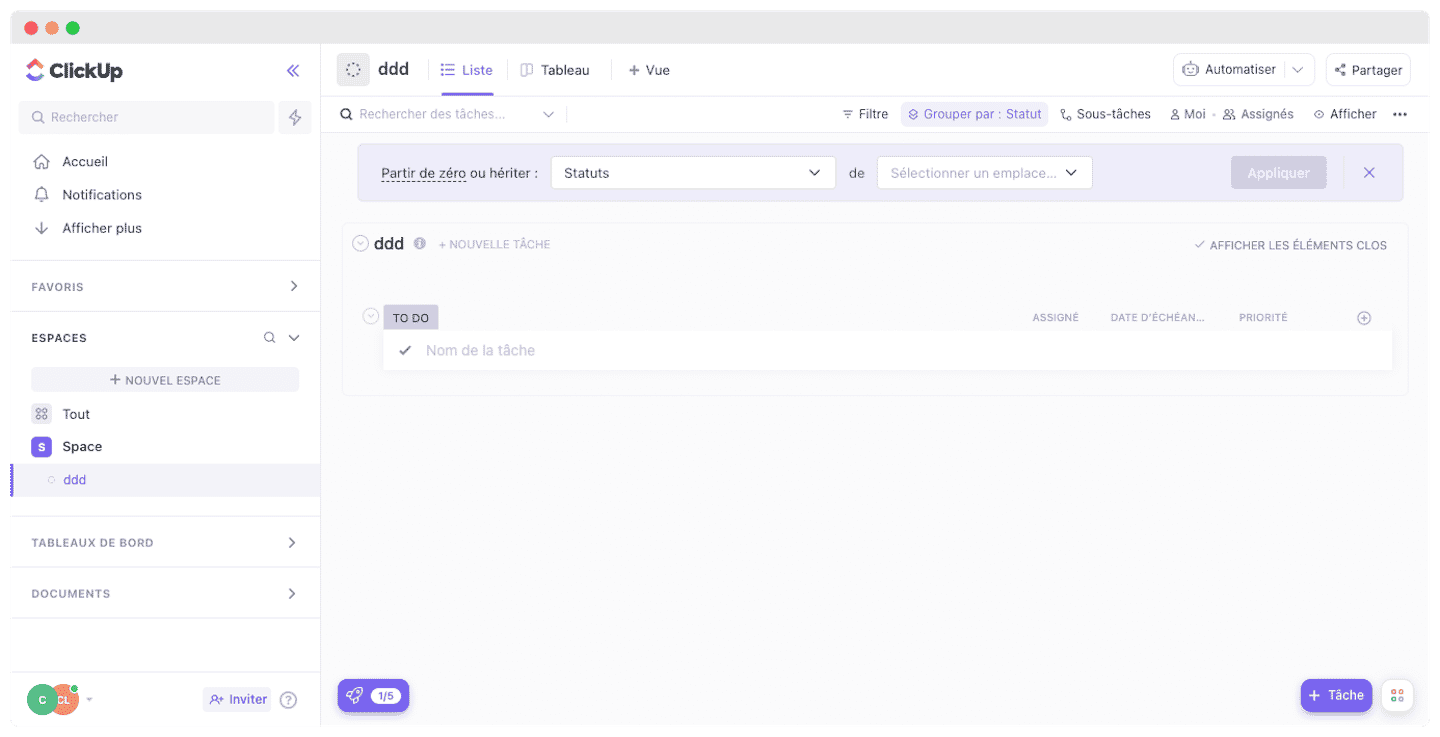 Clickup keeps track of your to-do lists, making them accessible and manageable in the blink of an eye. Project managers can create them and integrate them automatically into team members' calendars.
For greater flexibility, the drap-and-drop function lets you reorganize deadlines and define the order of priority for completion. And the function for creating recurring tasks is a real time-saver for teams with similar processes.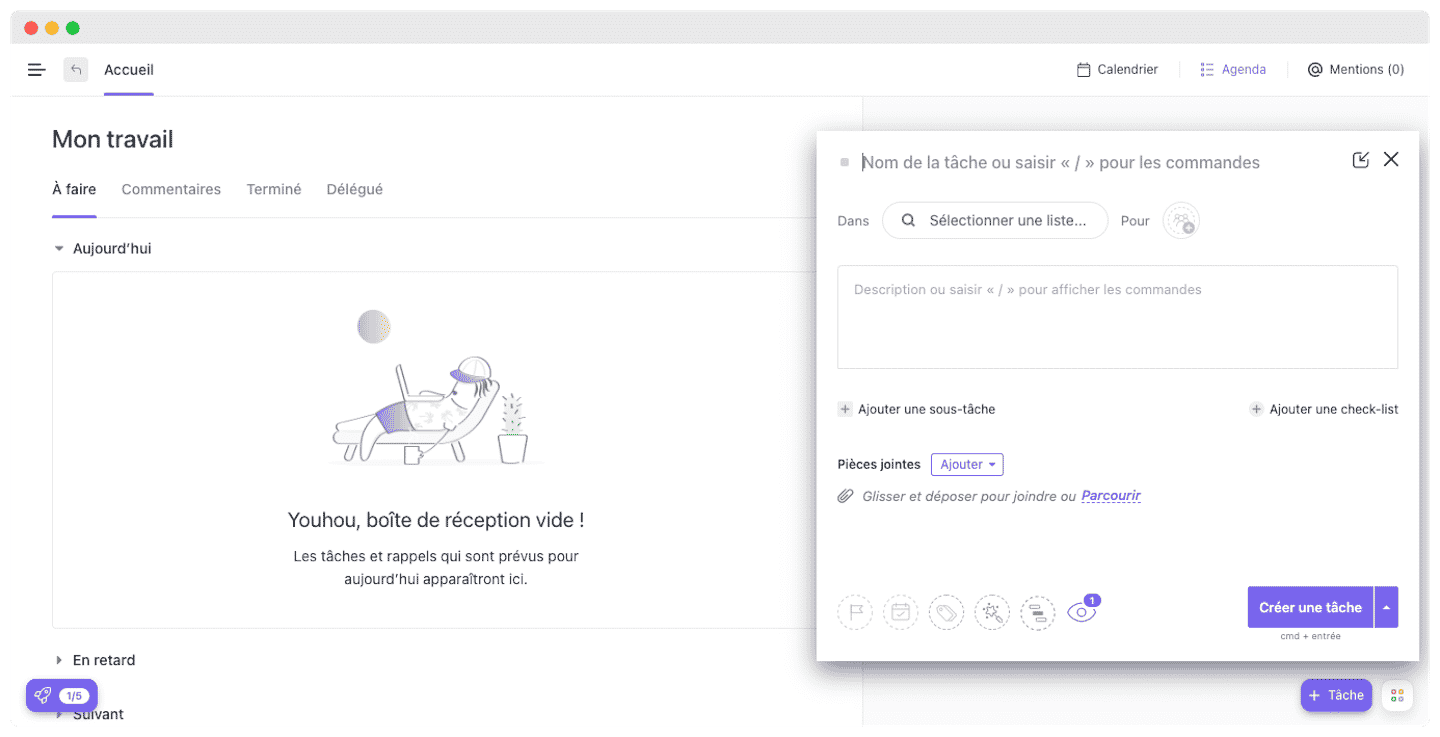 In addition to its basic task management functions, Clickup also offers more advanced tools to make your teams faster and more efficient.
For example, the creation of saveable templates, which allows you to select the template without having to repeat the entire planning process.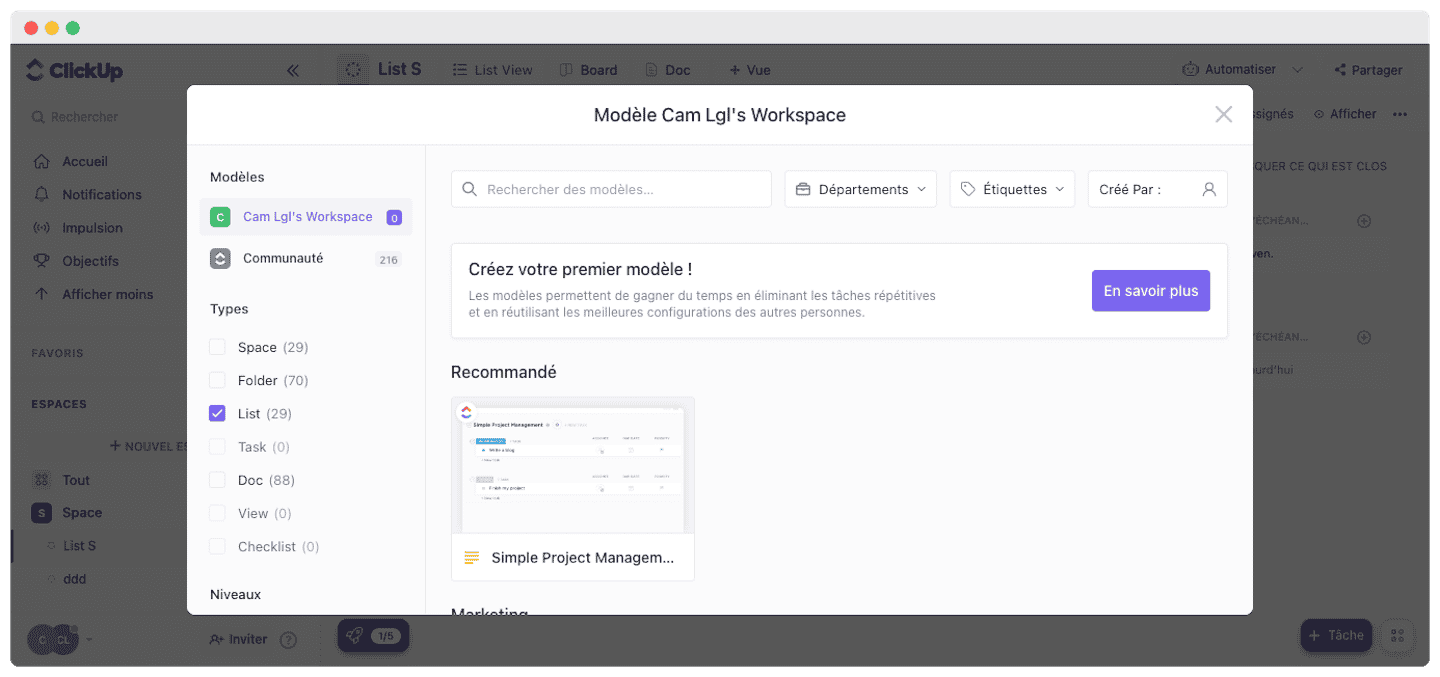 Collaboration and communication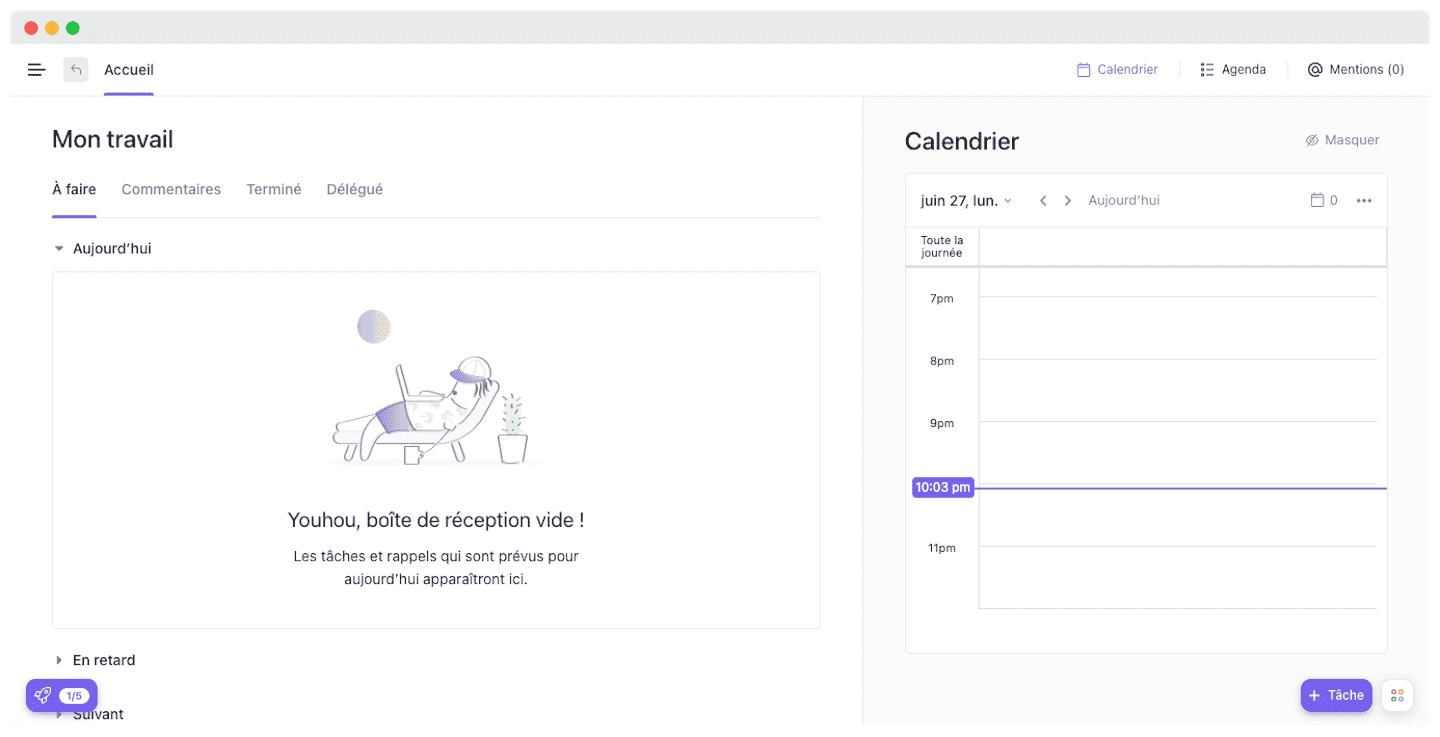 Based on the same model as Google Docs, Clickup offers collaborative documents that enable your team to work together in real time.
When the document is open, you can see who's working on it and keep track of the changes being made. Because documents can be shared, it's easy to collaborate and ask for feedback or help from other team members.
Reporting & Time tracking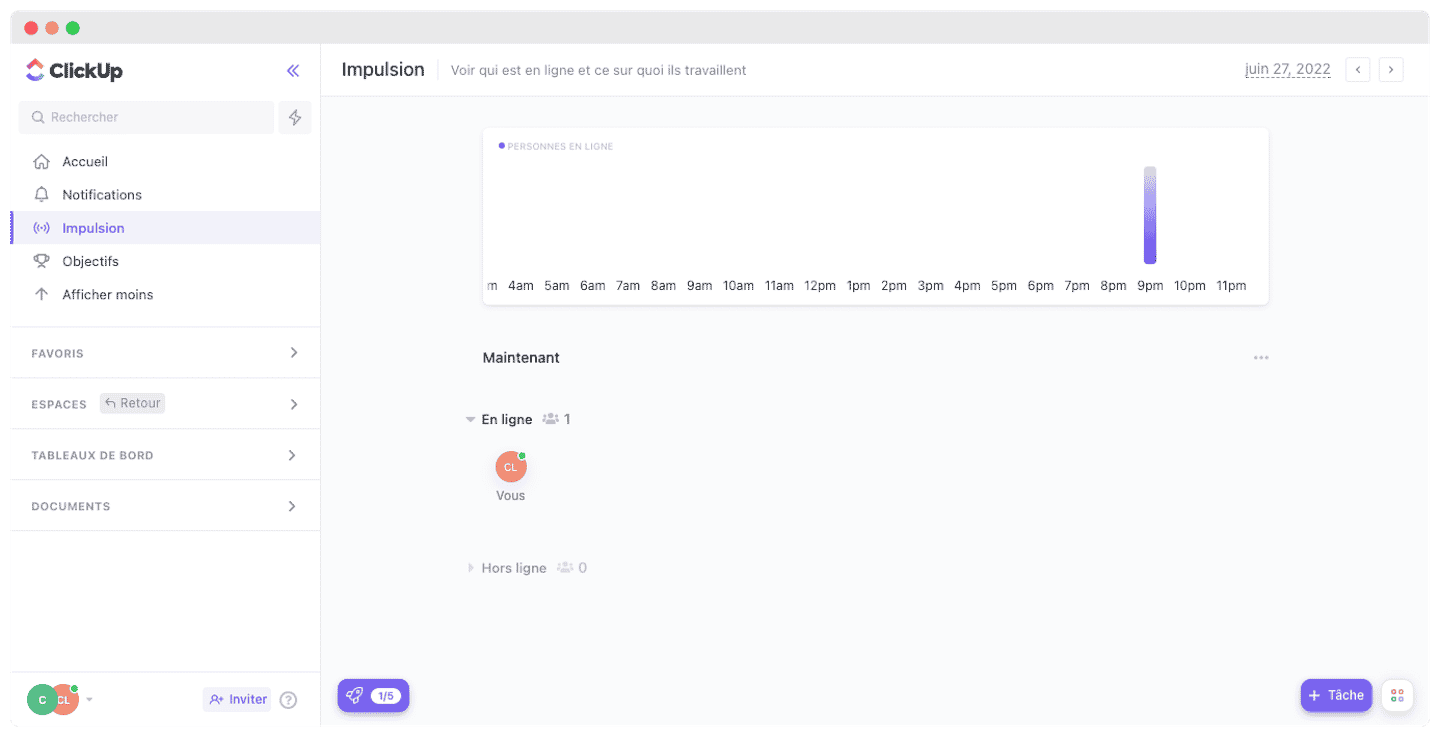 This is a key function of the software, since it enables us to estimate a team's skills so that we can better adapt to its needs – or those of our customers. With an overview of each member's calendar (by day, week or month) and synchronization with Google Calendar, you know where each of your agents stands.
The time tracking function allows you to set deadlines and generate notifications to ensure they are not forgotten. Each task can be assigned a start and end date, with an adjustable duration.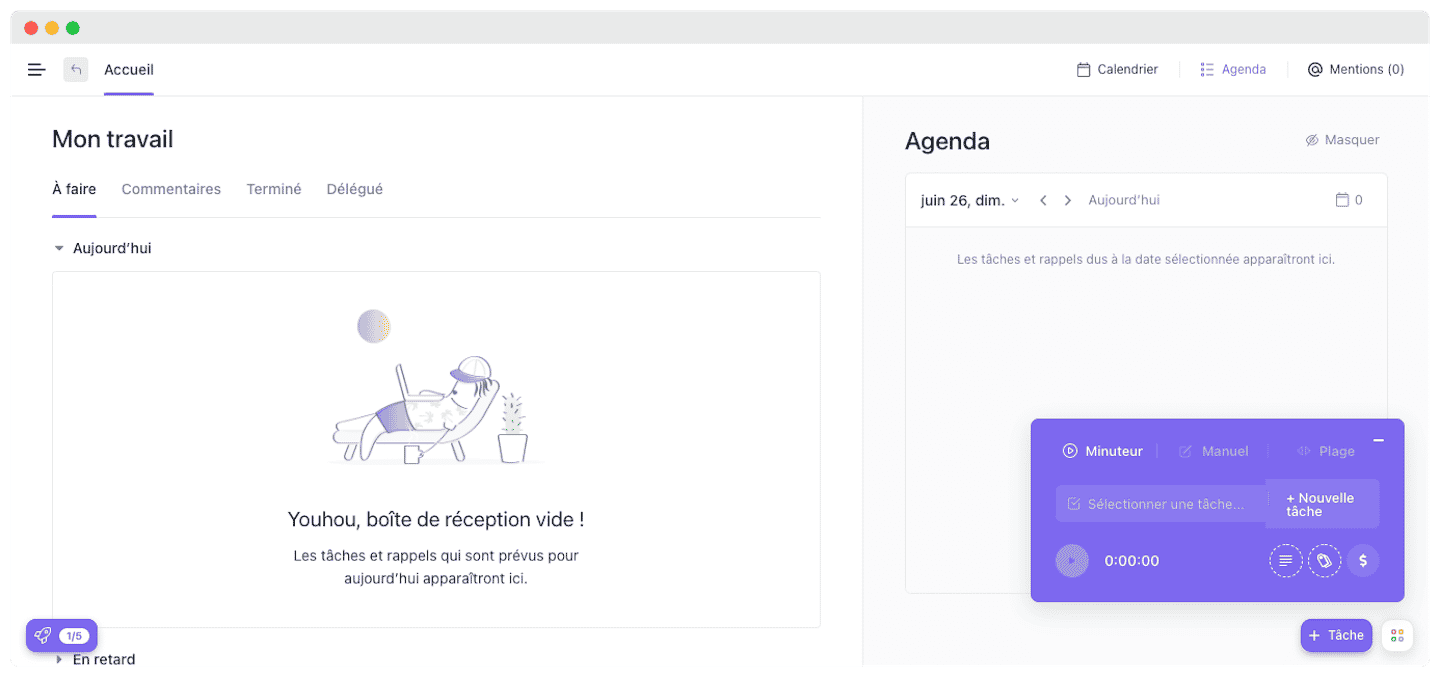 With the Gantt chart function, you can plan and prioritize your activities by establishing an overall project schedule.
Customization possibilities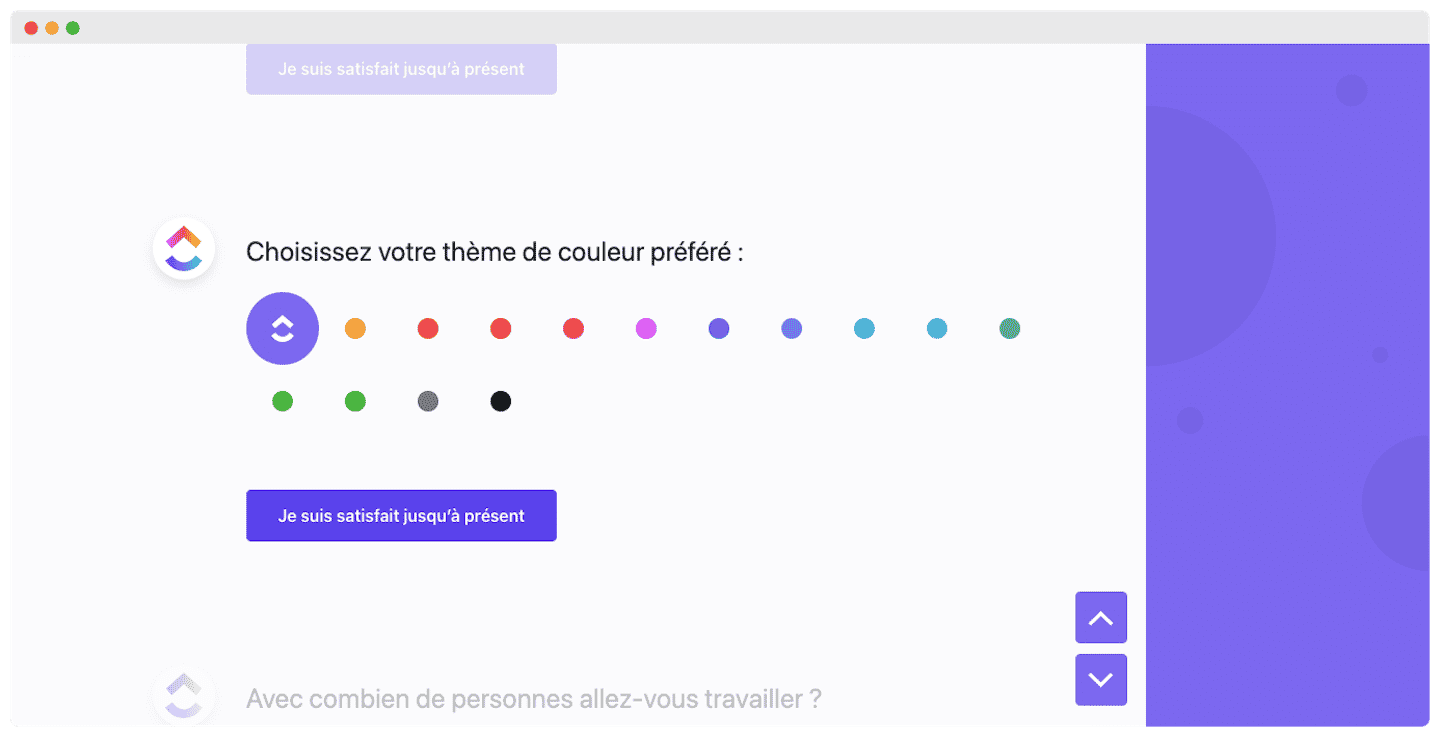 One of the advantages of Clickup is its advanced customization features, which allow you to make the tool your own and adapt it to your needs.
In particular, you can:
Create your own task categories
Adjust privacy settings for each team member
Integrate Excel spreadsheets
Use dark mode to work at night
Choose distinct colors for each workflow
Discover Clickup
Take advantage of Clickup's free plan to test the tool's customization possibilities!
Clickup's key feature: Automation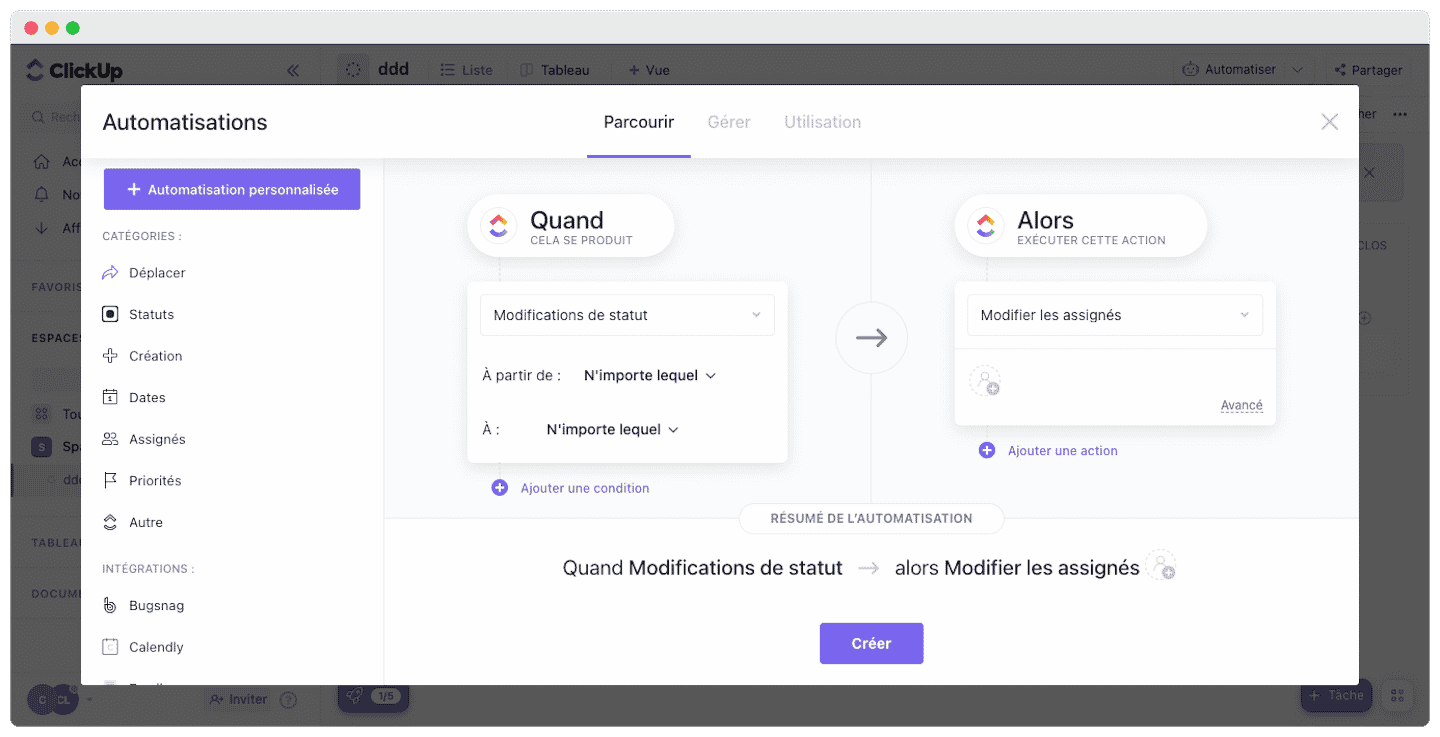 It's a real time-saver, for improved performance and fewer repetitive tasks for teams.
Native automation functions: You have access to automatic task assignment, pre-recorded comments or replies, automatic task status modification, and automatic tagging (predefined and customized categories).
Customizable automation functions: You can use the ones offered by Clickup or create your own, according to your needs. In particular, you can decide what action is taken when an automation is triggered, to save time compared with manual processes.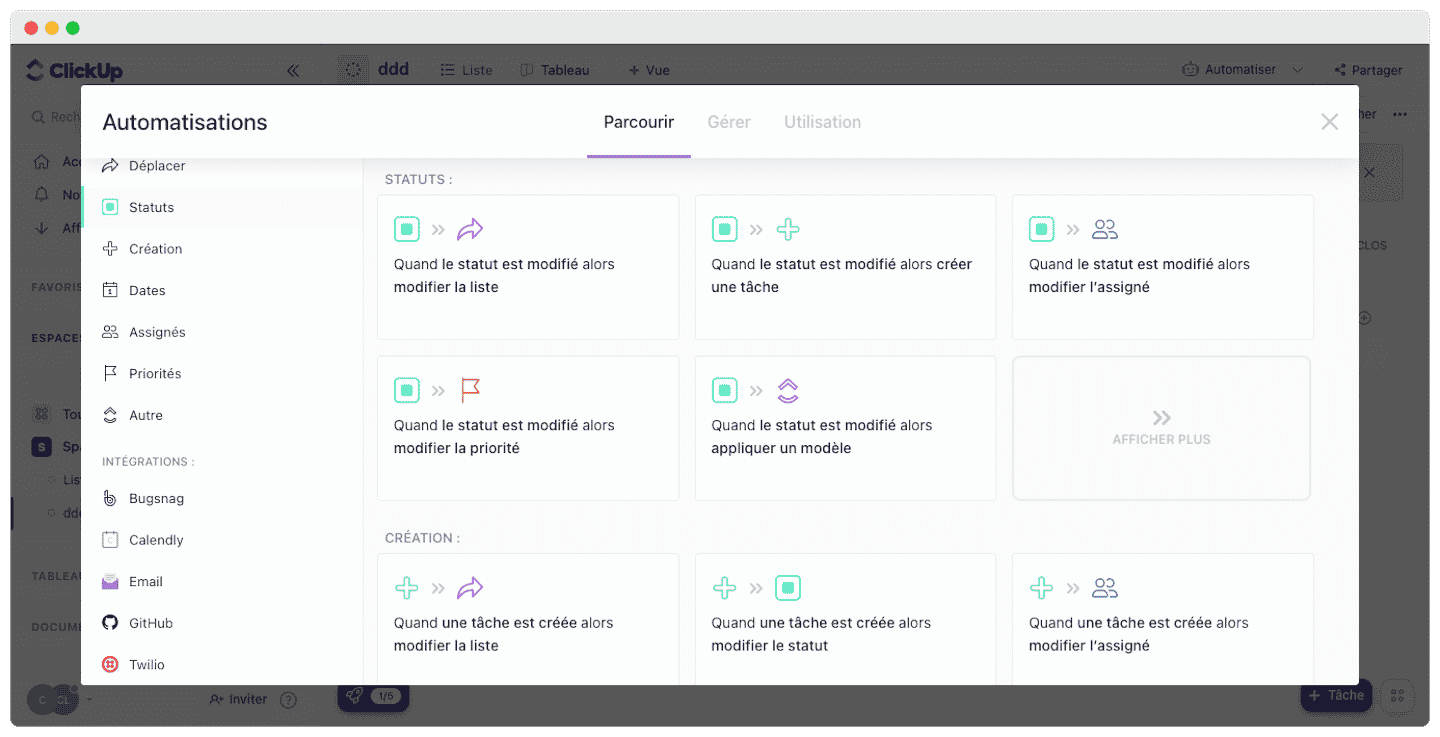 Automation integration with external applications: Automation, combined with the many integrations offered by Clickup, provides a single, shared, automated workflow.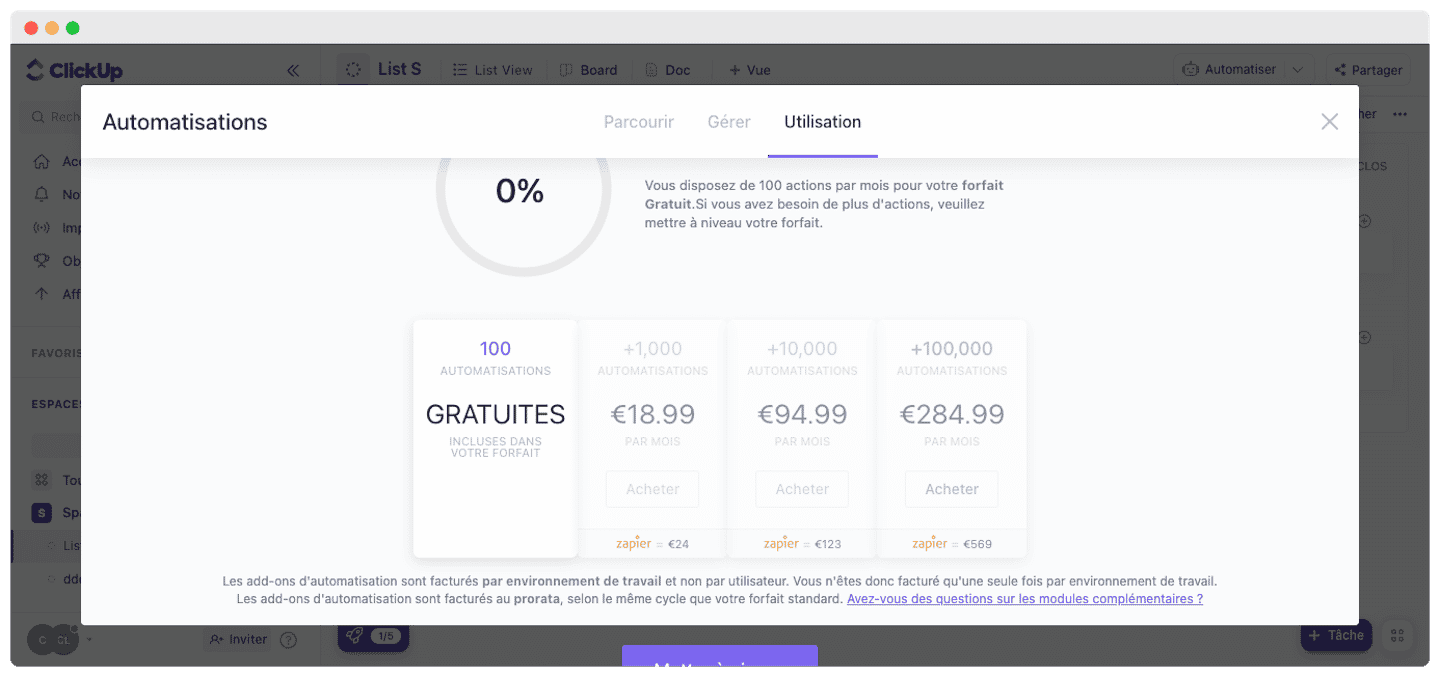 Discover Clickup
Take advantage of Clickup's free plan to discover the tool's many customization features!
Customer reviews of Clickup
Overall, customers are satisfied with the tool, which they find comprehensive, highly customizable and, above all, highly flexible. On the downside, the difficulty of adapting to the tool for beginners in project management is often mentioned, as is the complexity of the helpdesk, with its unintuitive interface.
Customer support at Clickup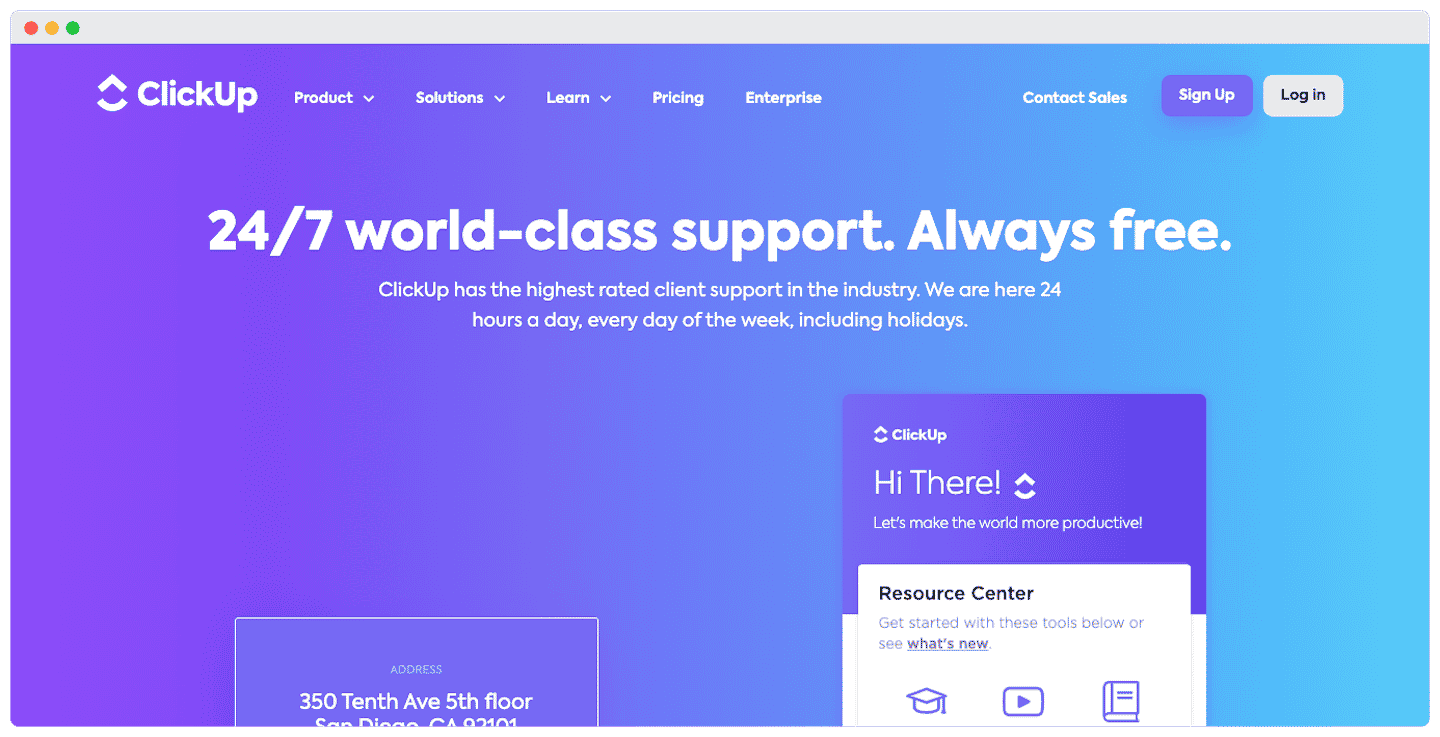 Clickup customer support in a nutshell:
Contact options: Support is available via live chat 24 hours a day for user issues. For sales-related questions, you can contact them by phone and email, but not for other types of inquiries.
Helpdesk: The helpdesk is rich but too complex. Navigating the interface is not very intuitive, the categorization is not very clear, and the multitude of resources (videos, blog articles) makes solving problems independently complicated.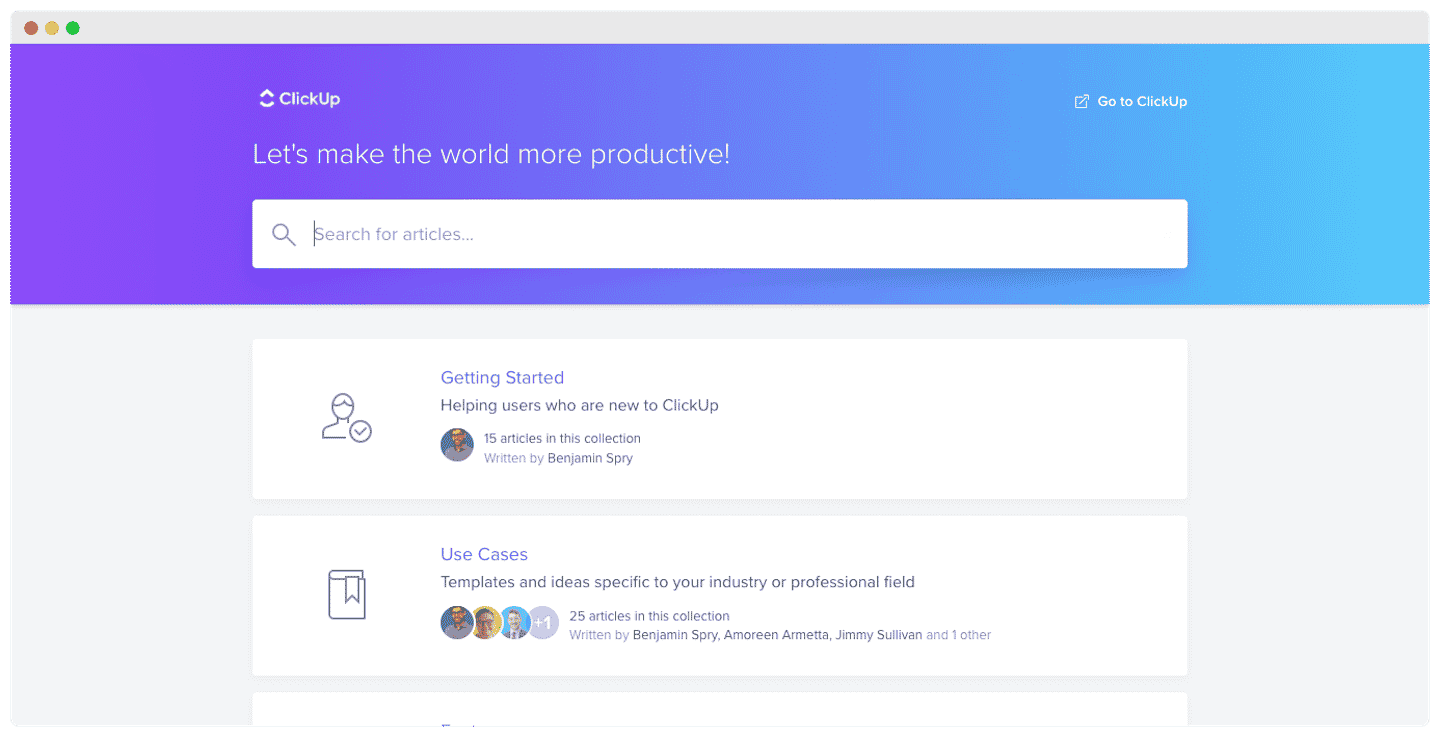 Discover Clickup
Take advantage of Clickup's free plan to test the tool's capabilities!
The Clickup integration marketplace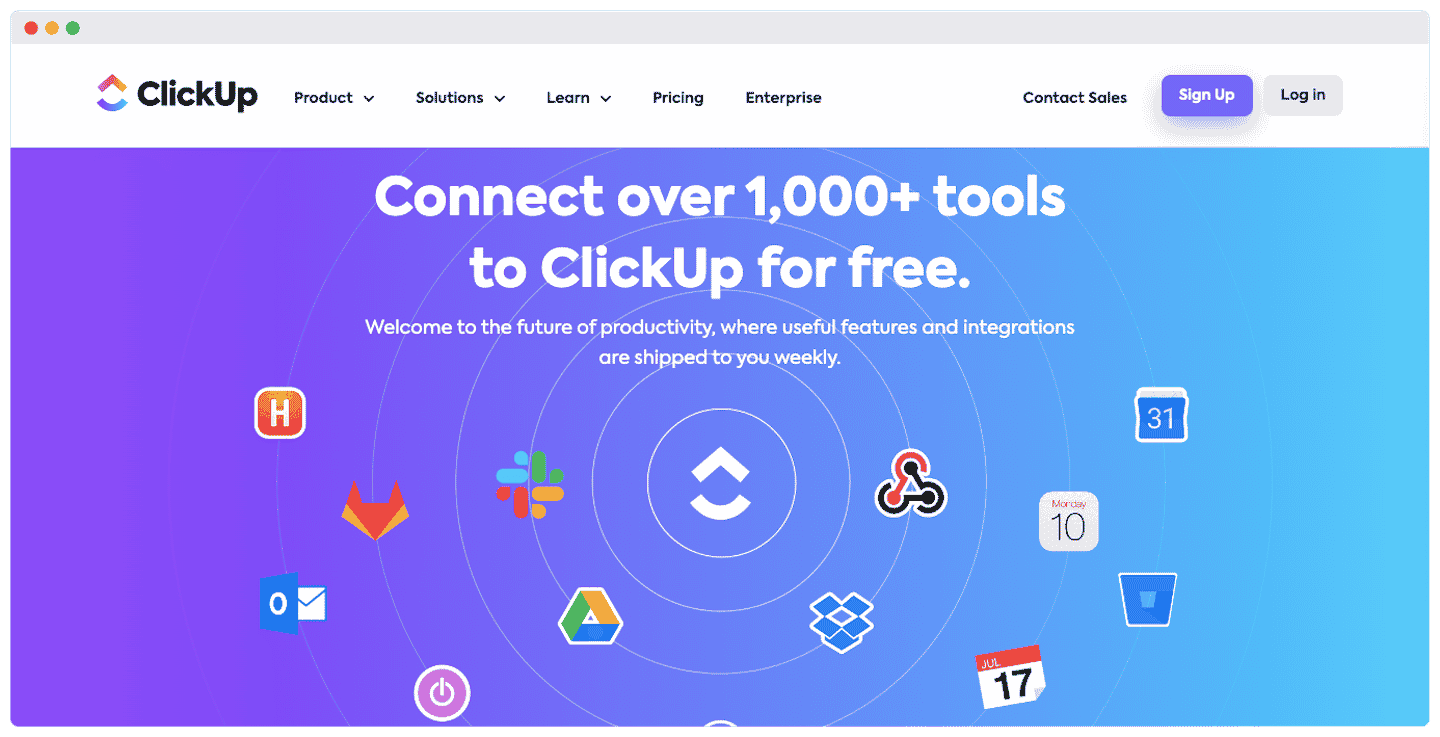 Clickup's integration marketplace is extremely rich, with over 1,000 integrations available. We appreciate the integration via Zapier, ideal for beginners.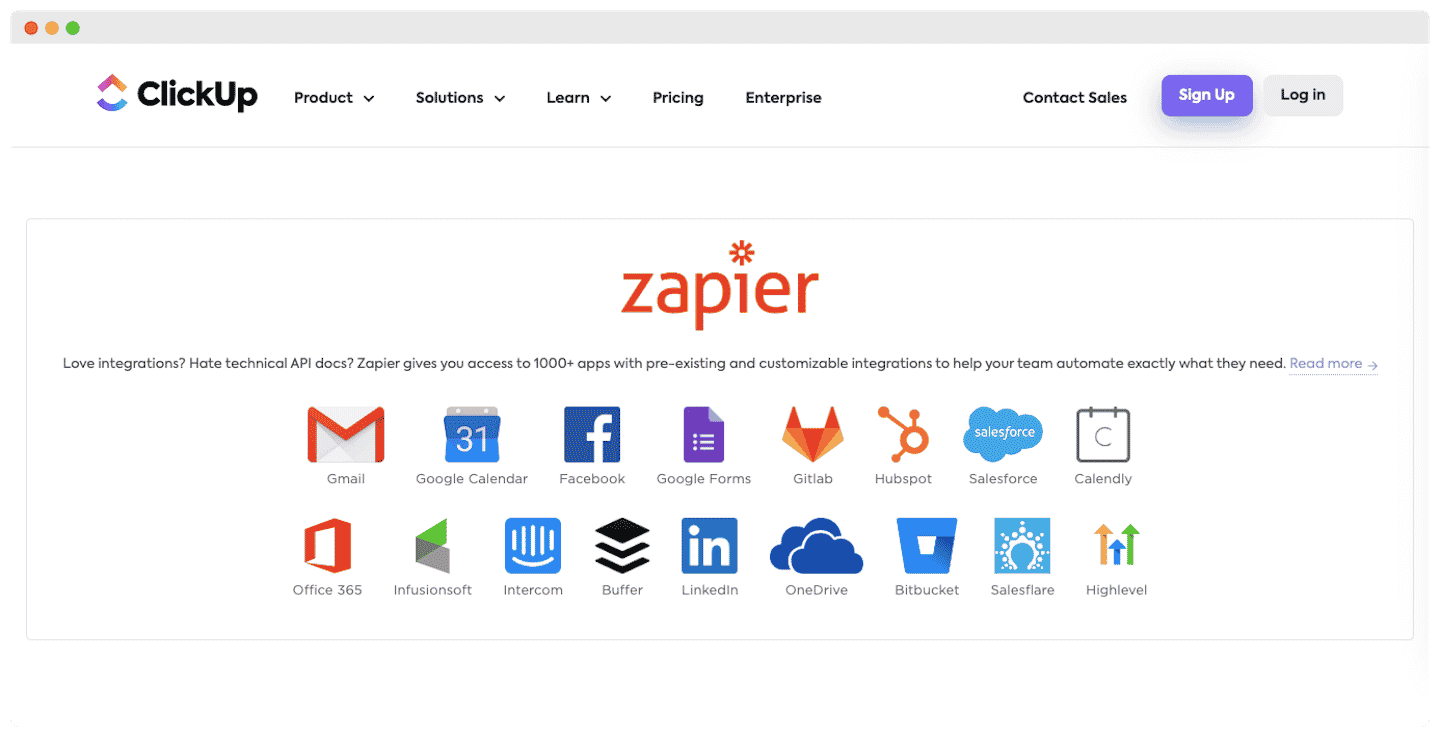 To introduce you to some of our integrations:
Communication channels: Gmail, Facebook, Twitter, etc. These integrations enable you to facilitate omnichannel management of your customers' requests in particular.
CRM: Hubspot, Salesforce, Zendesk, etc. Ideal for integrating project management with other aspects of your business, such as customer support.
Project management software: Monday, Trello, Asana, etc. You can import your data from other project management software into Clickup with a single click.
Internal communication & collaboration: Slack, Zoom, Microsoft Teams, Hangouts, Google Drive, etc. If Clickup already offers genuine agent communication functions, you can enhance them with a wide range of communication integrations.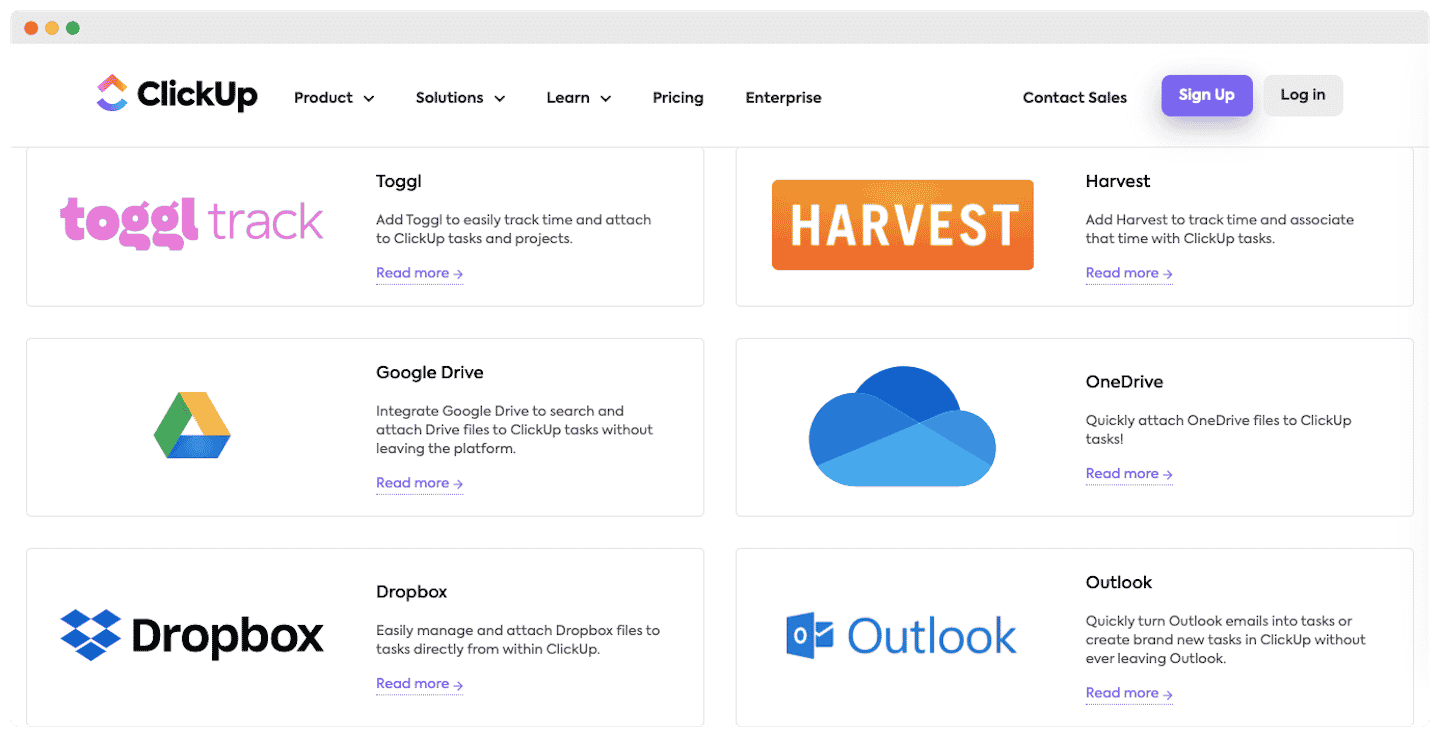 Salesdorado's opinion
There are also a number of more original integrations, such as Grammarly (spelling correction) and SaveMyLeads (a real asset for customer retention).
Discover Clickup
Take advantage of Clickup's free plan to test our many integrations!
Clickup: prices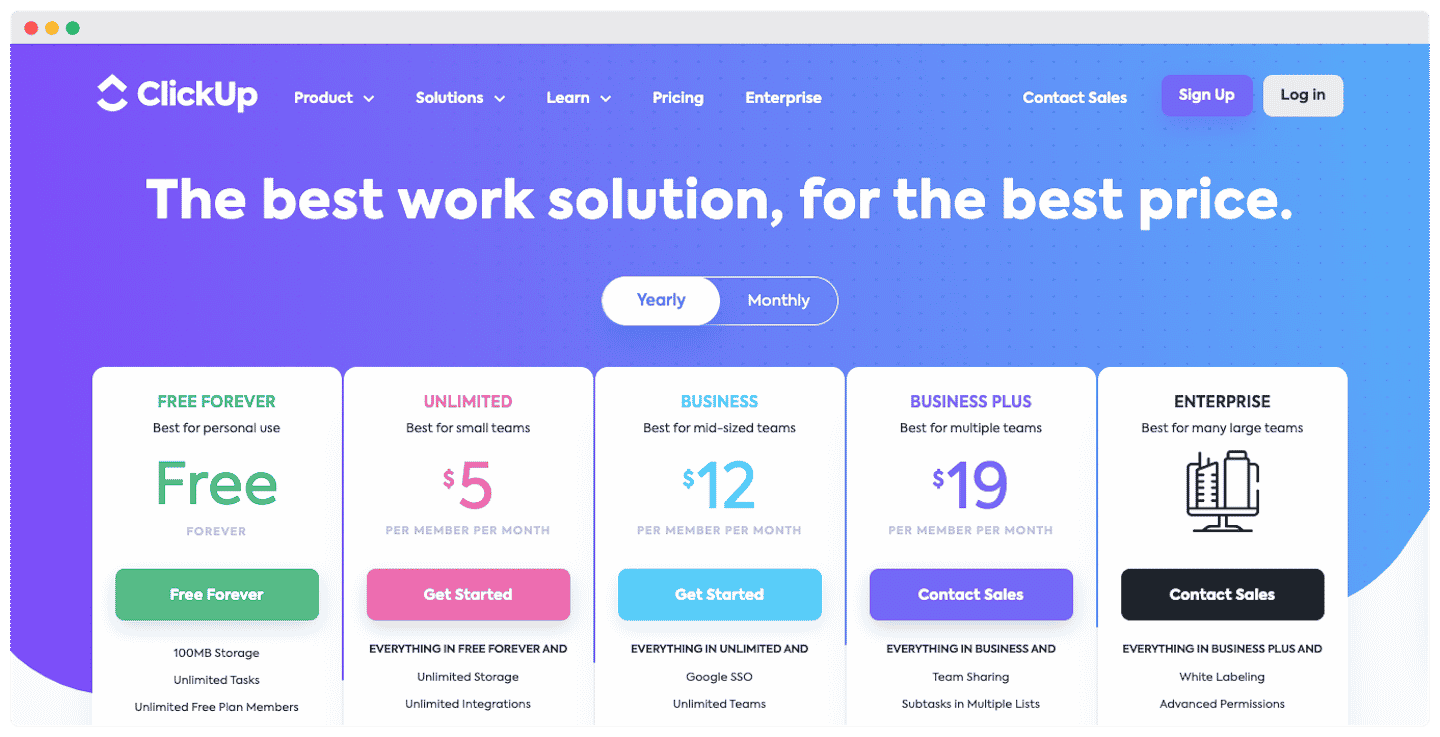 Find out more about the prices of the different plans offered by Clickup:
Free: An ideal plan for beginners, with an unlimited number of projects and users, but only 100 MB of storage.
Unlimited: $9/month/user. Storage is unlimited, and you have access to a marketplace of integrations and advanced reporting functions. What's more, privacy settings (customizable access restrictions) are unlocked.
Business: $19/month/user. Ideal for large structures. You benefit from advanced security features (2-factor authentication + Google SignIn). Some deeper functions (widget creator, KMI tracking) are also interesting.
Business plus: $29/month/user. For multi-team project management. You can automatically assign tasks to agents and have access to API functions.
Enterprise: Price on request. This is a top-of-the-range formula for companies with the most demanding needs. In particular, you benefit from a dedicated Clickup manager.
Salesdorado's opinion
Plus: You get access to a 30-day money-back guarantee, ideal for testing the tool's capabilities.
Discover Clickup
Benefit from an attractive discount (up to 45%) when you take out an annual plan!
The main alternatives to Clickup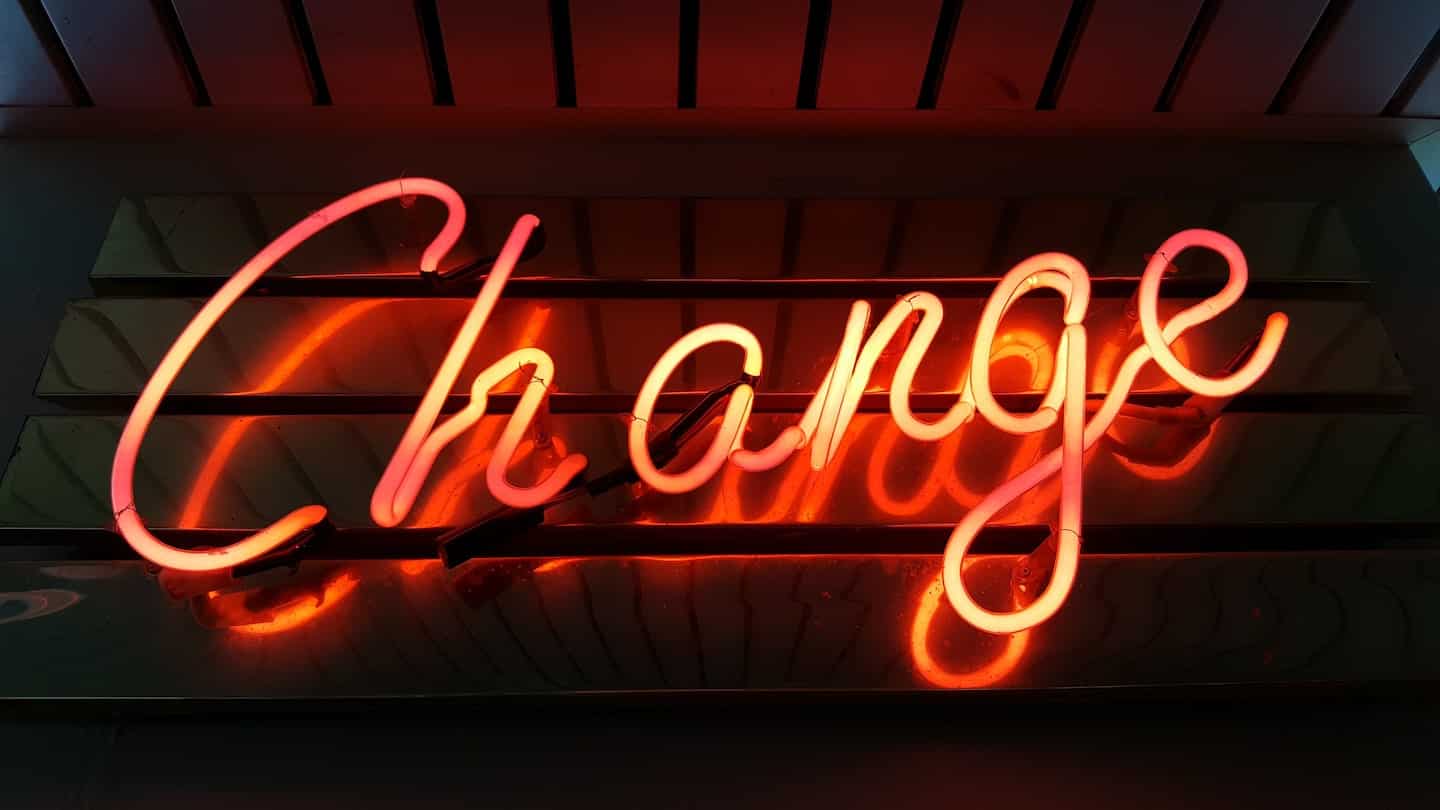 There are many other project management tools available, which can be adapted to your specific needs:
Some are more focused on internal collaboration (planning, sharing calendars and mailboxes between teams) – Monday, Notion, Wrike
Some are more focused on task management and reporting (time and budget management, cost analysis and performance monitoring) – Basecamp, Jira, Todoist
Some specialize in external communications (ideal for customer support teams) – Teamwork, CoSchedule
Discover Clickup
Take advantage of Clickup's free plan to test the tool's capabilities!