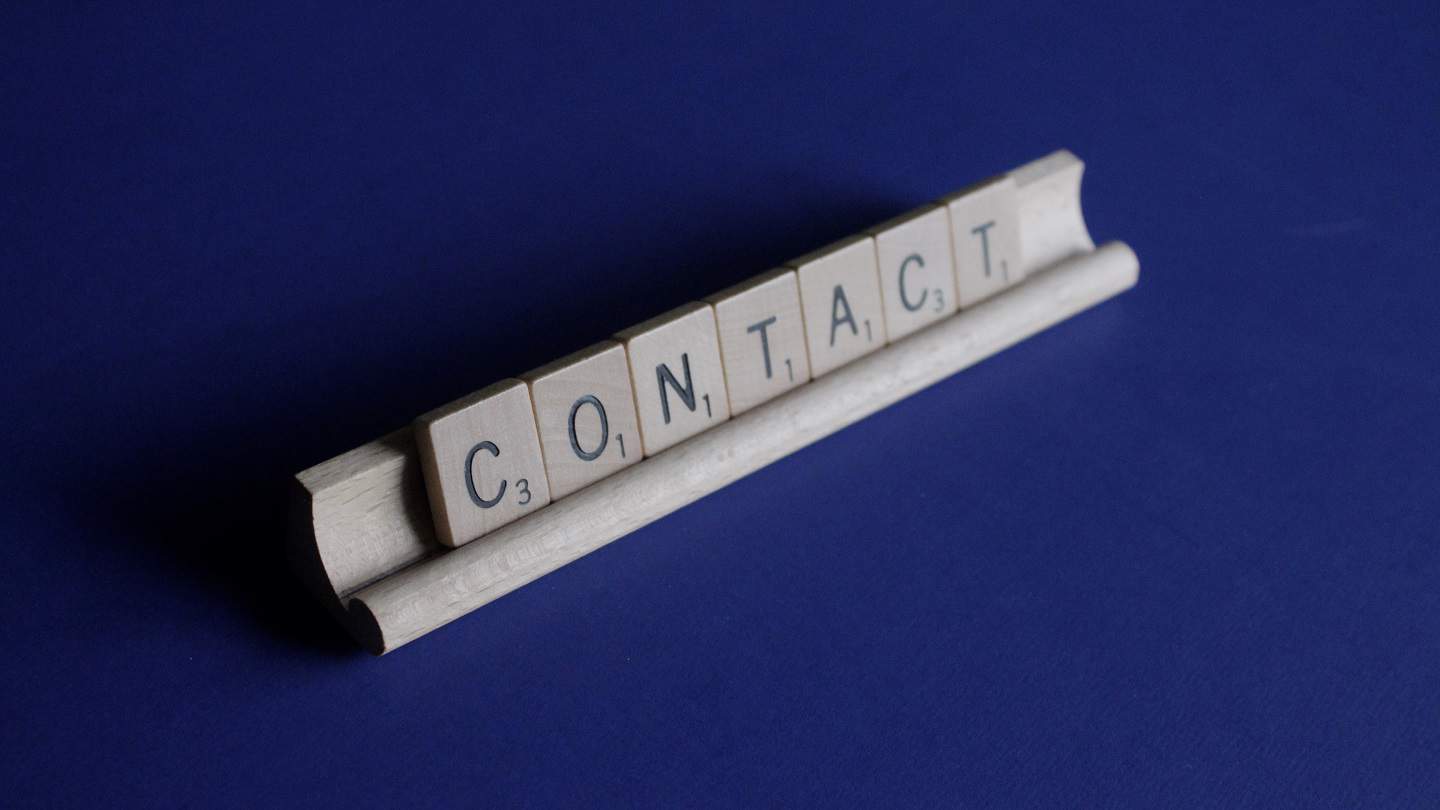 In this article, we present you the 10 best email finders in France that allow you to find anyone's email address. All these tools offer a more or less generous free version.
#1 Apollo
Societeinfo is a tool that is both very simple to use and very complete in what it offers. It is not for nothing that it received a score of 98/100 in the full Societeinfo test conducted by Salesdorado.
This B2B data enrichment platform allows you to retrieve all company information in one place.
Legal information, activity, key figures (turnover, workforce, etc.), generic contacts (telephone, e-mail, etc.), personal contacts (surname, first name, position, etc.), status, etc. Access more than 10 million company records in just a few clicks.
Societeinfo offers a free package of 25 credits/month.
For the paid version, prices start from 29€/month excluding VAT with the Starter plan. You will benefit from 300 credits per month.
Then, the 1k package at €69/month excluding VAT, as its name suggests, will give you 1,000 credits.
The next package at €139/month excluding VAT is called 3K and will give you 3,000 credits.
Finally, the 6K package at €219/month excluding VAT will give you 6,000 credits.
For larger needs, Societeinfo offers XL packages of up to 100,000 credits per month.
Main advantages of Societeinfo
Societeinfo offers a search engine that allows you to generate prospecting files with precise filters.
The price is transparent and rather affordable compared to its competitors.
#3 Kaspr
"Kaspr is a lead generation tool that allows you to retrieve phone numbers and emails of your prospects.
The information retrieved is updated in real time to ensure the reliability of the data. To start using Kaspr, you need to create an account and download the Google Chrome extension. This will allow you to use the Kaspr plug-in with your LinkedIn and SalesNavigator account.
Before we go into the details of the paid packages, you can use Kaspr for free. You will then receive 5 credits per month to test the tool.
The first paying package is the Start-up package at 30€/month/user. You will have access to 50 credits/user, lead management, contact export and 24/7 support.
Next, let's move on to the Enterprise package at €45/month/users. You will get 100 credits/user and, in addition, CRM integration and Sales Automation functionality.
You can also customise your package with the number of credits you need.
Main benefits of Kaspr
Very useful Google Chrome extension
Good reputation for finding mobile phone numbers.
#4 Skrapp.io
Skrapp.io is a tool that will help you find verified B2B email addresses of people you want to contact.
Whether via Linkedin, company websites or using in-app features, Skrapp will help you build an email list for your next outreach campaign.
With their powerful email finder, you can find the email of any professional thanks to data matching algorithms and email verification methods. This will allow you to build your prospect list and grow your business quickly and easily.
You can use Skrapp for free. Limited to one user, you can still collect up to 150 emails per month.
The first paying package is the Starter at $39/month. 2 users can use it to collect up to 1000 emails.
Next is the Seeker package at $79/month. 5 users can work simultaneously to collect up to 5000 emails per month.
The Enterprise package at $159/month will allow you to collect up to 20,000 emails per month (8 users).
Finally, the Global package at $239/month will allow you to collect up to 50,000 emails per month (15 users).
Main benefits of Skrapp.io
Skrapp.io is a pure e-mail player.
The free package is very generous with no less than 150 credits.
Even the paid plans are affordable.
#5 Snov.io
Snov.io is a toolkit that offers a wide range of possibilities to collect e-mails. You will have the ability to find emails from any domain in a matter of minutes. The "Bulk domain" option is handy if you want to explore up to 20,000 domains at a time.
You know the name of the person you want to reach, but you don't have their email? Snov.io finds it for you!
Use this feature to supplement your prospect lists with quality contacts. They have already collected over 260 million emails from over 680,000 users.
You can use snov.io for free for as long as you want. You will get 50 credits per month.
The first of the 5 paying packages is the S package at 33$/month. You will be given 1000 credits for your e-mail search. Note that the number of users is unlimited, even from the S package.
Let's move on to package M at $66/month. Here you will have 5000 credits.
Then there is the L package at $141/month and 20,000 credits.
The XL package at $241/month is ideal for established sales teams. You will have 50,000 credits in your possession.
Finally, the XXL package at $482/month will give you access to 100,000 credits.
Key benefits of snov.io
The integrations of this tool are very interesting,
You can work with an unlimited number of users from the first paying package.
Snov.io has an integrated campaign sending tool.
#6 RocketReach
RocketReach is a tool that will allow you to search by name, company or LinkedIn profile URL in order to retrieve email addresses. RocketReach's advanced search option makes it easy to find the right people.
Choose from dozens of filters to refine your search, then view the personal, business, and direct phone numbers of people who match your criteria 100%.
RocketReach will also show you the social network profiles of the contacts you are looking for.
You can use the tool for free, but you will be severely limited. Only 3 credits per month.
The first paying package is the Essentials package at €32/month. You can perform up to 1,500 searches per year.
Then the Pro package is €65/month. This means you can carry out up to 3,600 searches per year.
Finally, the Ultimate package is €165/month and allows for up to 10,000 searches per year.
Main benefits of RocketReach
The RocketReach tool also has a Chrome extension.
The advanced search module is intuitive and powerful.
#7 Lusha
By installing Lusha'sChrome extension, you can start enriching your contact list with collected B2B data. Whether on social networks or directly on company websites, find the prospects you want and their contact information.
Save your contacts directly in Lusha and easily create lists of prospects to work from. You can even connect Lusha with the best CRMs on the market to manage all your contacts in one place.
You can use Lusha for free for as long as you like. You will be given 5 credits per month.
To take your account to the next level, opt for the Professional package at $79/month. You will then have 100 credits/month and can share the account with 3 users.
Then, the Premium package is $199/month, for up to 5 users. You will get 300 credits per month.
Finally, the Enterprise package is only available on request.
Main benefits of Lusha
Lusha is an advanced tool if you want to find mobile phone numbers.
A Google Chrome extension is available.
It is a very good tool, especially if you are targeting the US market.
#8 VoilaNorbert
By installing the VoilaNorbert Google Chrome extension, you will be able to find your prospects' email address and contact information on any website by simply clicking the extension's button.
All your leads can then be exported, added to customised lists and/or contacted directly by the tool with advanced tracking tools to see if they have opened or even clicked on your emails.
Before we go into the details of the paid packages, you should know that you can use VoilaNorbert for free. You will receive 50 monthly credits for your e-mail search.
The first paid package is the Valet package at $49/month. You can collect up to 1000 leads/month. Note that the number of users is unlimited from this first paid package.
The second is the Butler package at $99/month. You can find up to 5,000 emails per month.
Next comes the Advisor package at $249/month. Here, you can collect 15,000 e-mails per month.
Finally, the Counselor package is $499/month. You can collect up to 50,000 emails per month.
Note that you can only pay for what you think you will use: for example, the 500 credits are $50.
Main advantages of VoilaNorbert
VoilaNorbert also has a Google Chrome extension,
An e-mail enrichment tool is integrated.
A regularly updated database to offer you more than 98% of valid addresses.
#9 DropContact
Find anyone's email and enrich all your B2B contacts with the DropContact email finder. You can collect emails via a search of the name, first name or the company website. Each email is verified and guaranteed to be 98% accurate by DropContact algorithms.
Practical and fast, the tool automatically detects and corrects errors in an e-mail address. Dropcontact also allows you to extract all the information related to an address and match it with the corresponding fields (first name, company etc.).
You can use DropContact for free up to 100 credits.
DropContact's pricing system is different from others. You will pay according to your needs. For example, for 1,000 credits, it will cost you 16€/month excluding VAT.
For 20,000 credits, you will have to pay €149/month excluding VAT.
From 41,000 credits onwards, the rate is one-off: €666/month excluding VAT.
Main advantages of DropContact
One of the best tools if you want to search for e-mails in France.
It is the perfect tool for you to enrich all your B2B contacts
#10 Findymail
Let's finish by introducing our tool, the Salesdorado email finder, which will allow you to find anyone's email address (for free). It is a very useful tool if you want to target small businesses, freelancers or young startups that probably work in zero-inbox (email read = email processed).
Generic emails like [email protected], [email protected] are therefore more relevant in some cases. If you have a list of websites then you can easily retrieve generic emails. How can you do this?
It's a robot that does the work by going to each of the sites to get the addresses. They even get the Facebook, Linkedin and Twitter pages).
The success rates with this technique are between 70 and 95%, which is remarkable for a method that is totally free!
Main advantages of the Salesdorado mail finder
This is a free technique,
It is a technique that is quite fast,
Very effective if you are in a link building process.
Reader Interactions