When we talk about data analysis, it is impossible not to mention Google Analytics: it is an essential tool, renowned for its performance and its gratuity. But the European Commission is pounding its fist to get some legitimacy on the subject, Google has become pretty "evil" in 20 years(if you don't have the ref), and Google Analytics is forcing its users to migrate to a frankly failed version (GA4).
So is it time for a change? How to choose the right solution?
In this article, we offer you a list of the best alternatives to Google Analytics in our opinion. From traditional web analytics tools to product analytics solutions, there are many equally powerful tools that are much more responsible in their management of personal data.
The limits of Google Analytics: why & under what conditions is it better to change?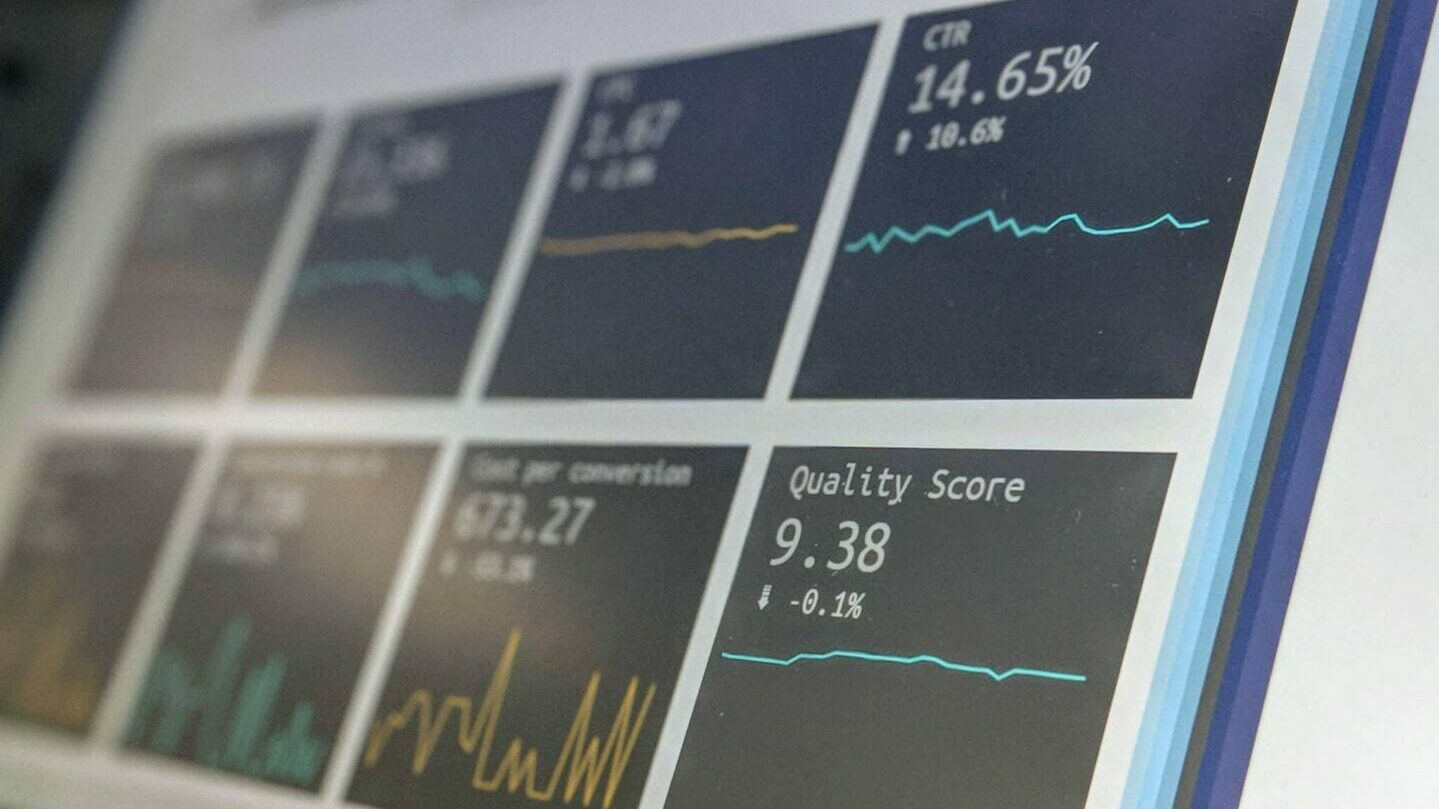 #1 The CNIL, the RGPD and the regulatory framework
To understand in a few lines the limits of Google Analytics: in 2020, the EU Court of Justice invalidated the Privacy Shield, which framed data transfers between the United States and the European Union, judging it to be non-compliant with the GDPR (between us, it sounds a lot like a geopolitical decision).
In 2022, the CNIL is particularly interested in the free web-tracking tool Google Analytics following several complaints from the association NOYB, and decrees that the use of the tool as it stands is invalid.
In fact, the problem with Google Analytics is that the tool works independently of the sites that use it on the users' machines, and establishes a direct connection with them.
Without going into detail, what this means is that GA actually accesses a lot more information than what you see on your reports. In particular, the User-Agents and IP addresses of your users. This allows for fingerprinting.
In short, the idea is that the CNIL and the RGPD have been waging war on cookie tracking for years, and that technologies have evolved accordingly to exploit the signatures of your browser's requests (IP, User-Agent, and a whole bunch of other parameters specific to the HTTP protocol and to the functioning of modern web browsers) and identify a user.
However, Google Analytics is installed on a little less than half of the sites in the Alexa Million top (the most visited sites in the world) (Source Builtwith), and could reconstruct an individual's browsing history – on their own behalf, or on behalf of U.S. authorities if they were required to do so by U.S. law. This obviously poses a fundamental geopolitical problem.
In practice, the CNIL proposes solutions to allow the use of Google Analytics in Europe, but they are so complex and costly that it makes the alternatives much more relevant.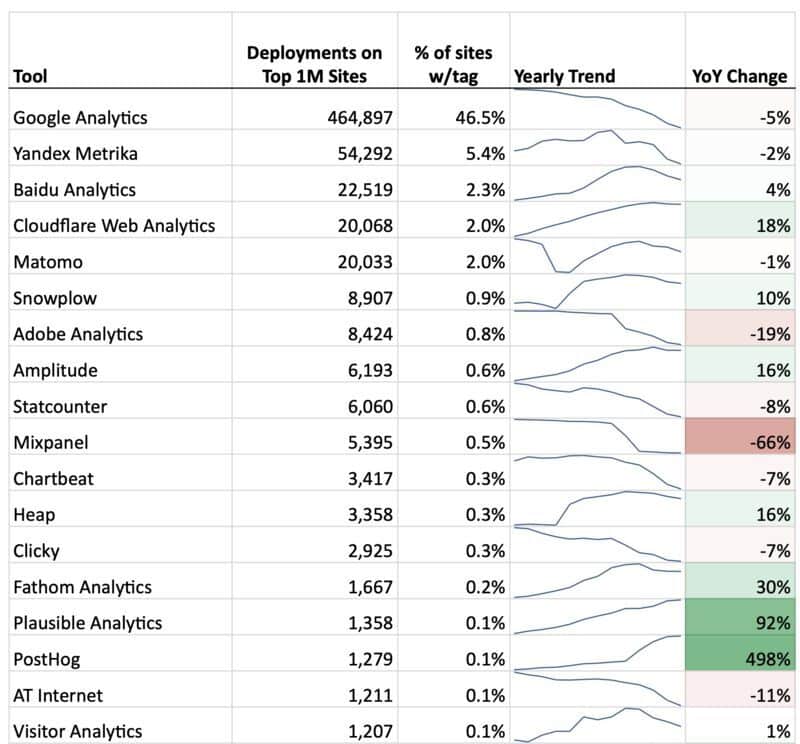 #2 Universal Analytics, it's over on July 1st 2023
Google has announced that as of July 1, 2023, all Universal Analytics properties will cease to function. Officially.
Universal Analytics is the historical version of Google Analytics. In practice, if you created a Google Analytics account before October 14, 2020, you are on Universal Analytics. And if you created it afterwards, unless you manually created a Universal Analytics property as well, you are on GA4.
How do you know if you are on UA or GA4?
You can view your property ID: UA property IDs start with UA and end with a number (UA-XXXXXXXXX-1). Google Analytics 4 property IDs are all numbers (XXXXXXXXX).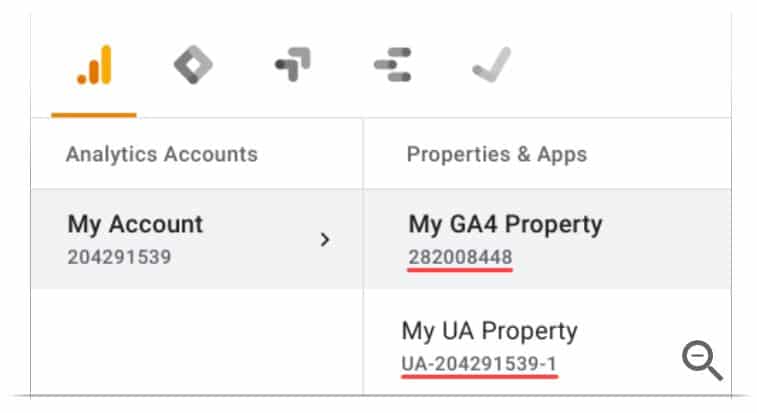 In fact, many believe that the date will be moved, and that AU will continue to exist after July 1, 2023, but it is best not to count on it.
Officially, from that date you will have 6 months during which you can still access your past data, and Google encourages you to export them.
#3 GA4 is not a viable replacement for Universal Analytics
GA4 is not really a web tracking tool.
GA4 is not an update of the good old Google Analytics that you have always used. It is a completely new platform that will radically change the way websites collect and analyze their data.
A (small) bit of history
Universal Analytics was created in 2012, to bring more features to users of Google Analytics Classic (2007), which was a more advanced version ofUrchin, the very first version of web-tracking according to Google, to which we owe the famous UTMs (Urchin Tracking Module).
Web-tracking was primarily designed for e-merchants, and in particular, to show e-merchants how well Google's advertising products were performing. Everything was based on a last-click attribution model, and it was all about identifying the keywords that bring sales. Quite rudimentary.
All this has evolved a lot since then, and we think more in terms of LTV (LifeTime Value) than in conversion today. The (new) customer becomes the unit of measurement, as opposed to the sale.
And Google is trying to incorporate all this complexity into its new GA4 product. With … very little success. Other players have been on the subject for 10 years, and focus on certain types of customers: SaaS, e-commerce, press, etc.
The all-in-one that was Universal Analytics still worked because it had been documented, tweaked, and configured for 10 years by most of the market. The new GA4 solution doesn't have a tenth of the capabilities of a well-configured Universal Analytics, unless you go through Data Studio, Big Query, and a lot of complexity.
Basically, even if we have to change, there is much better than GA4 on the market today, and much less American.
Our top 10 alternatives to Google Analytics
We built this top 10 by focusing on identifying solutions that fit a particular use case better than GA4, and favoring solutions that allow you to retain control (and ownership) of your data.
There are 3 categories of solutions:
Traditional" Web analytics solutions
Simplified web analytics solutions
Product analytics solutions that progressively integrate web analytics
#1 Matomo
The open-source alternative to Google Analytics since 2007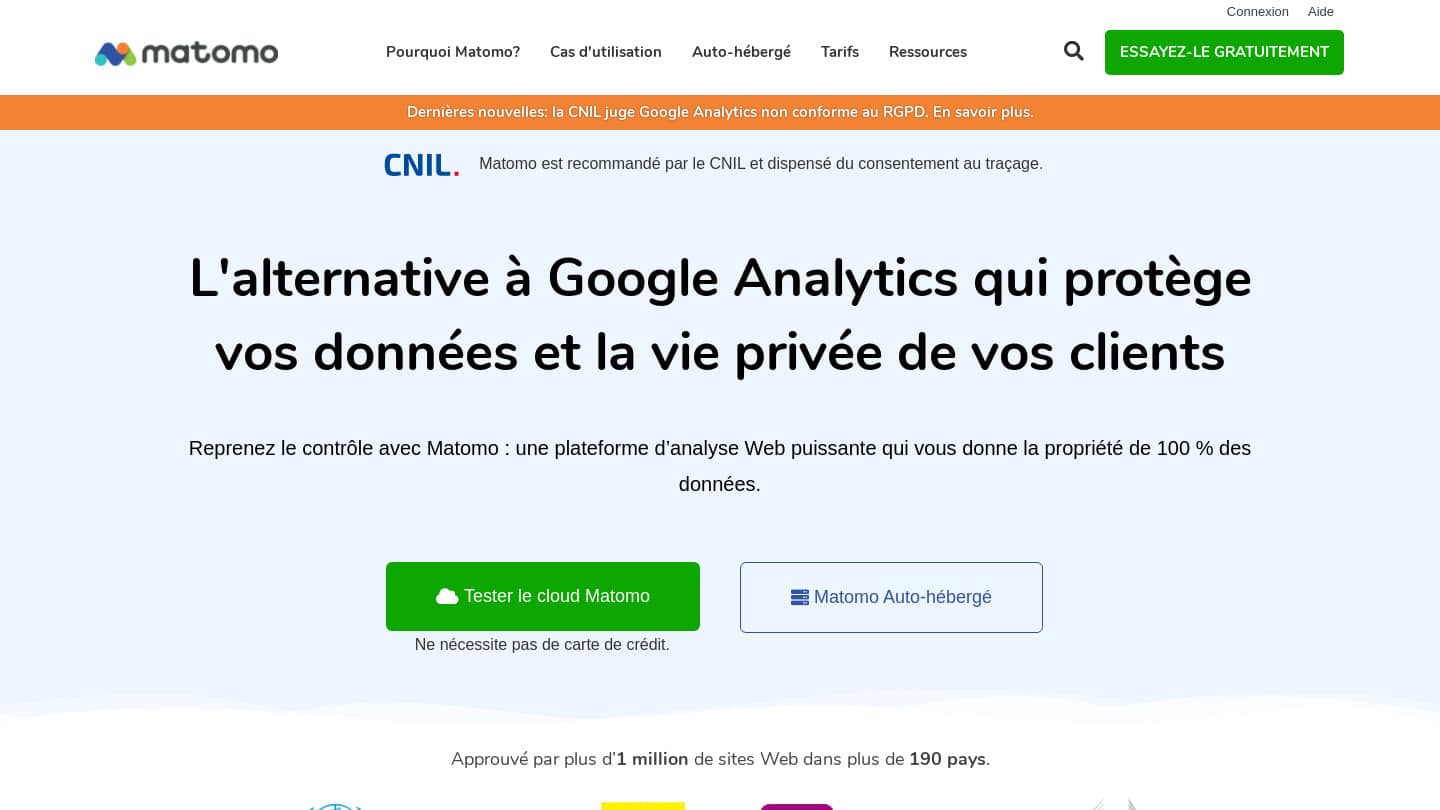 Matomo is one of the most popular alternatives to Google Analytics. This open-source tool has been around since 2007 and is used by companies such as the United Nations and NASA, which speaks volumes about the importance of data privacy at Matomo.
This is a crucial point of Matomo: you own 100% of the data and the tool is compliant with data protection legislation.
By the way, if you only use Matomo, you won't need the famous cookie banner that you see everywhere. This banner is only required for third party cookies, and Matomo does not use them. Be careful though, Meta pixels, Linkedin etc. are clearly third party cookies.
On the plus side, Matomo allows you to go quite far in the analysis of the data and you can benefit from assistance in case of problems.
In terms of pricing, Matomo is free for life in its open source version, hosted on your own servers. If you want to take advantage of the Cloud, Matomo also offers a package starting at 19€/month for 50,000 monthly visits.
Try Matomo for free
Matomo offers a free version to get an idea of the tool, enjoy it!
#2 Piwik Pro
A more complete solution, with tag manager user tracking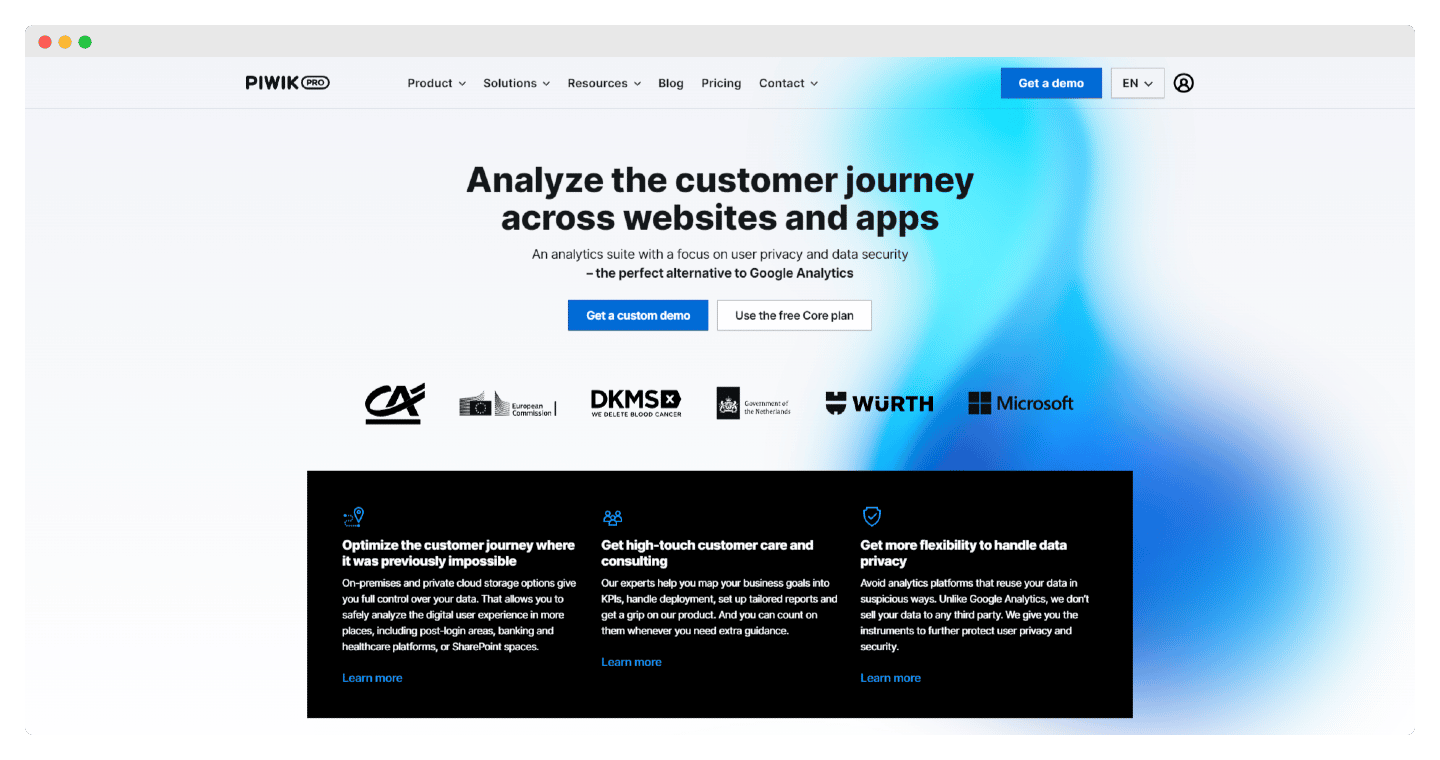 Piwik Pro is a great alternative to Google Analytics for businesses, as it allows you to analyze a large amount of data while focusing on privacy.
To use Piwik Pro, all you need to do is embed a Javascript code on your web pages so that the tool can collect data from your visitors. Piwik Pro offers different hosting solutions, on your own servers or on a cloud.
What's great about Piwik Pro? Not only is the data more accurate than Google Analytics, but the tool also gives you ownership of the data, which you can export in raw format. However, Piwik Pro does not integrate with some of Google's tools like Adwords.
Its basic cloud-based plan is free – it's only above 500,000 events per month, or for on premise or private cloud hosting that you'll need to request a quote.
Try Piwik Pro for free
Piwik Pro is a comprehensive solution for companies that need to process large amounts of data.
#3 Plausible
A very light, open source, and available on premise webtracking solution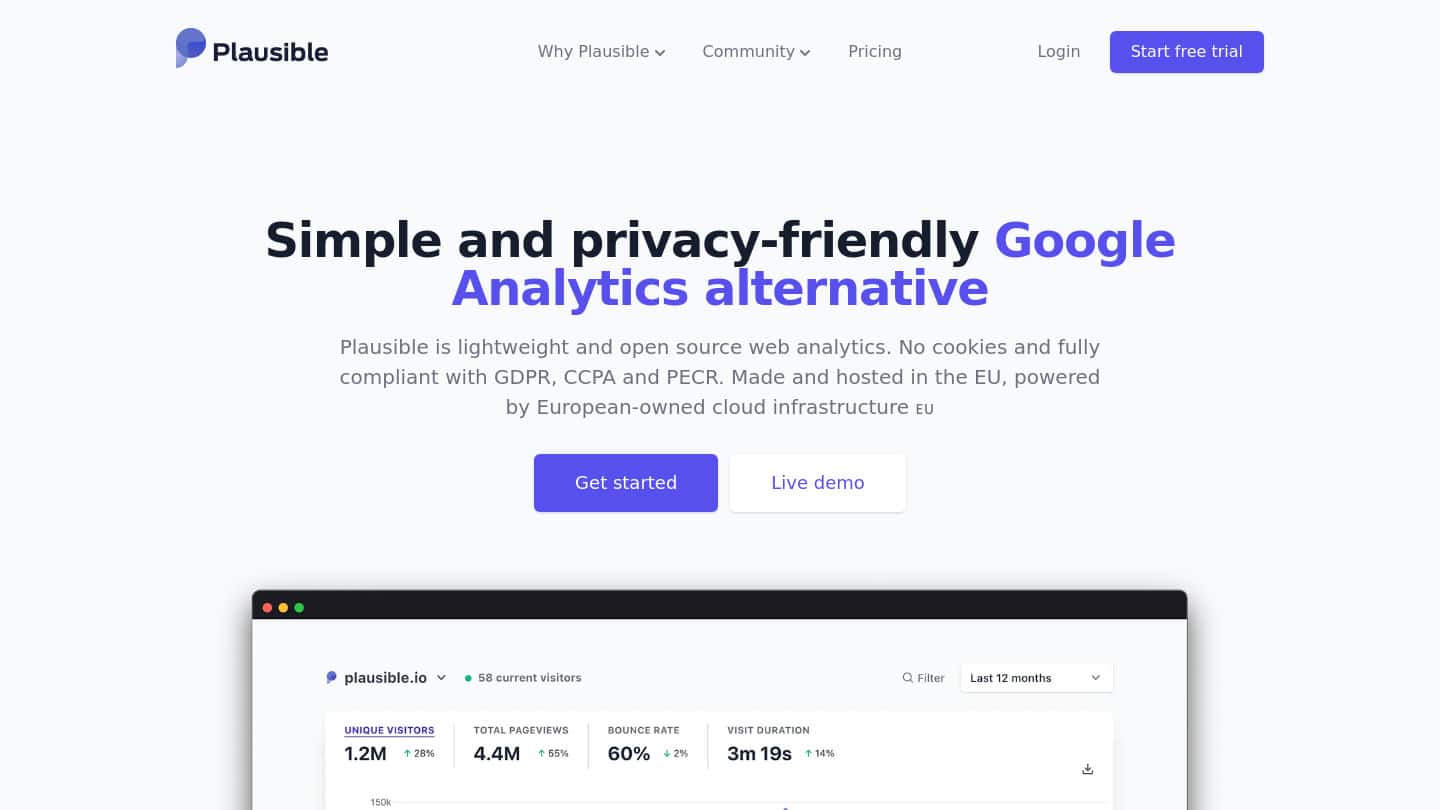 Plausible is a very light and open source webtracking solution. Created and hosted in Europe, it complies with all European privacy regulations.
Among its advantages, we find its ultra light script, which allows a very fast loading of the pages. You can make your statistical data public by sharing a link.
On the other hand, like many tools of this type, it is not ideal for use at the enterprise level and no assistance is offered in case of difficulty.
Its pricing model is based on the number of page views, so the minimum price is 9 euros/month for 10 000 page views.
Try Plausible for free
You can test Plausible for free for 30 days!
#4 Simple Analytics
A Dutch solution, fully hosted in Europe, with an emphasis on simplicity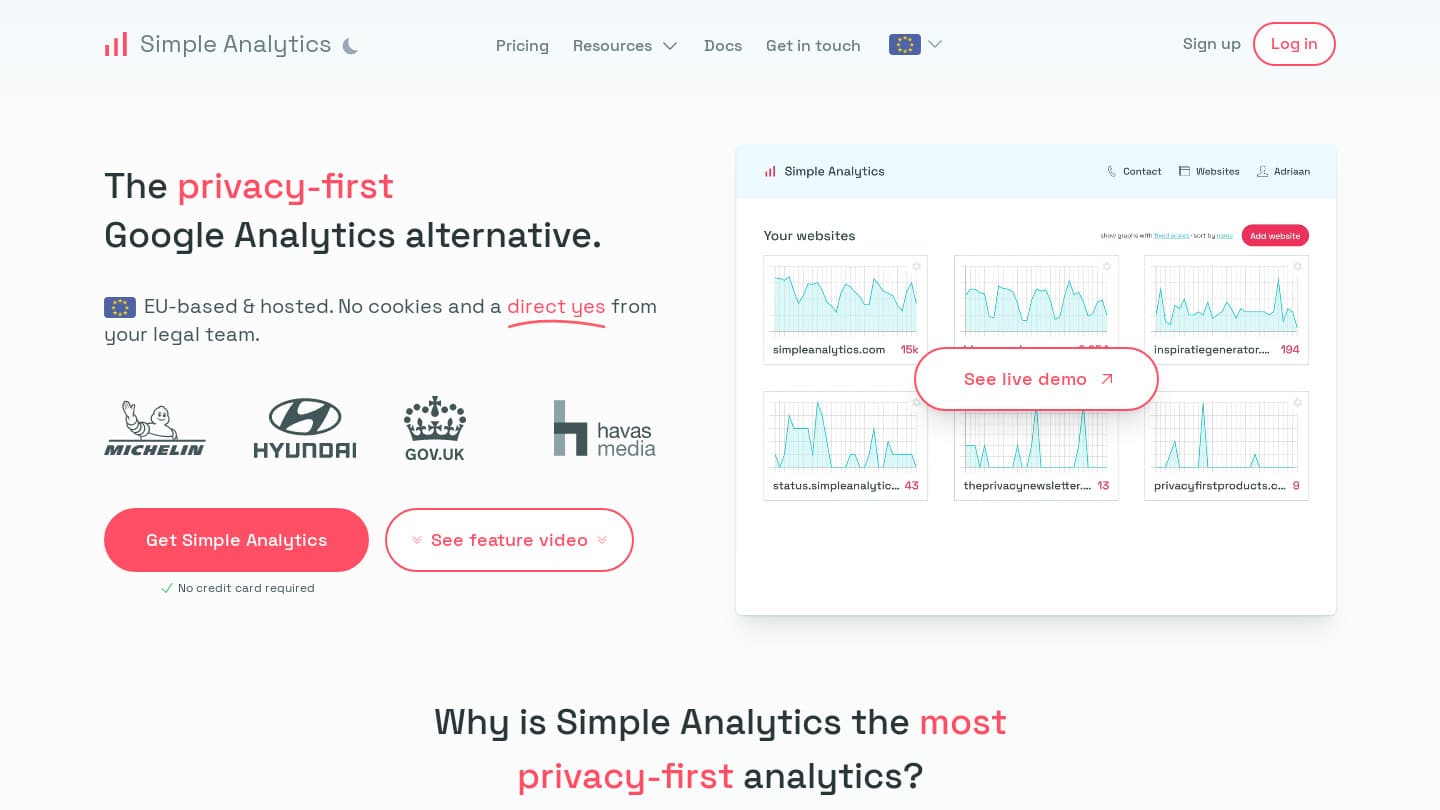 Simple Analytics is a data visualization and analysis tool with servers located in the Netherlands. It is an easy-to-use tool designed for marketers, developers and businesses.
In terms of privacy, this software only collects the necessary data from your website visitors and also respects the privacy settings of the users. The downside is that the data analysis is not very advanced.
Simple Analytics offers 3 plans, starting at €9/month, for 100,000 data points per month, up to €99/month for the Enterprise plan.
Try Simple Analytics for free
Simple Analytics is offering a free 14-day trial of their tool.
#5 Cloudflare Web Analytics
The web analytics suite of the world's most used CDN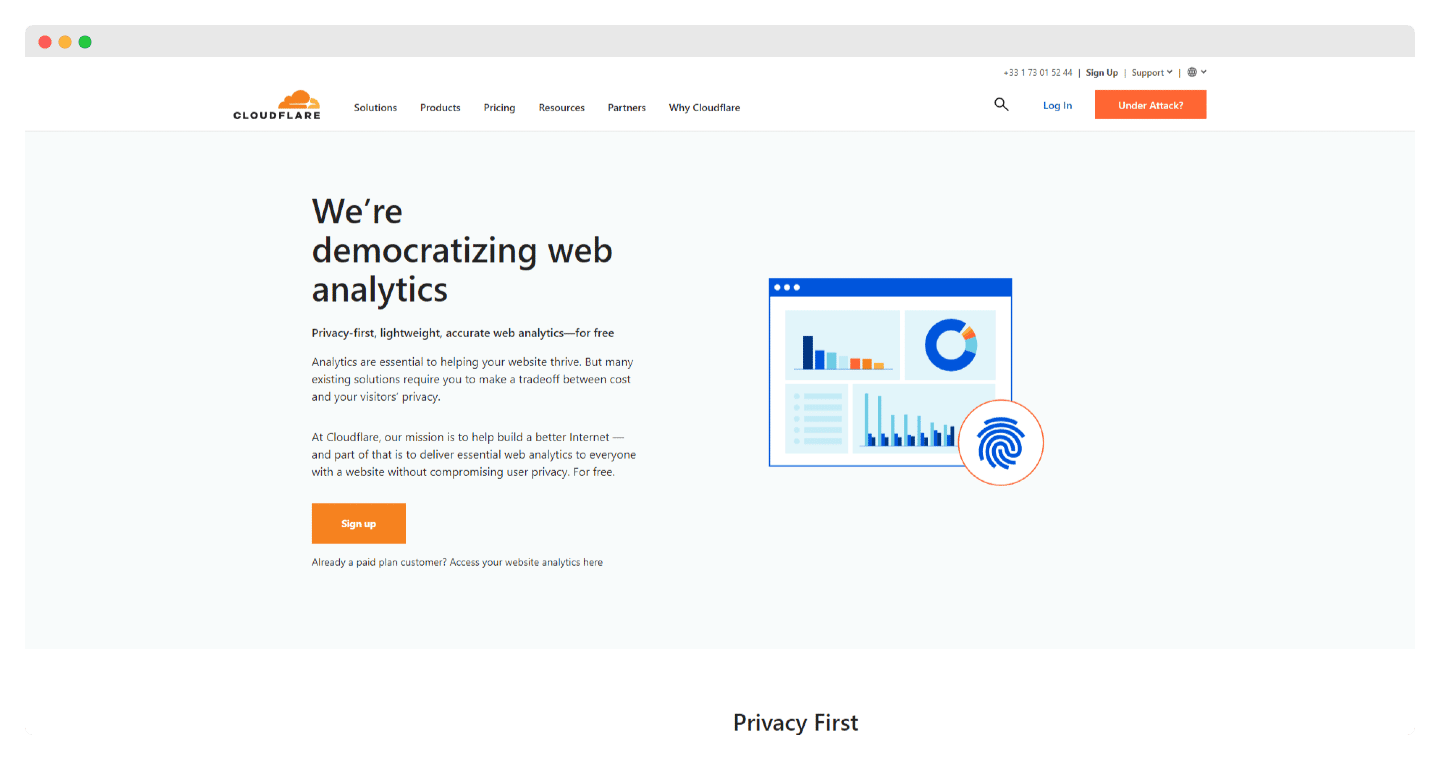 Cloudflare differs from other tools in the way it works: as with other tools, you can simply install a very lightweight javascript code to collect information directly from client browsers.
But the difference is that you can also use Cloudflare as a proxy for your website with a simple change to your DNS settings – and have all traffic go through Cloudlfare. This may already be the case. Cloudflare is used as a load balancer & CDN by a huge majority of the western web.
Compared to GA, you have easier data filtering, real time data reporting, all while respecting all privacy standards since you are only reading the "logs" of the exchanges between your server & your visitors in a slightly more readable way.
In terms of pricing, Cloudlfare's performance comes at a cost: there is a fairly basic free version, which you can upgrade from $20/month.
Try Cloudflare Web Analytics for free
Cloudlfare is not a classic web analytics tool: ask for a demo to better understand its specificities!
#6 Chartbeat
The web analytics tool designed for media and press sites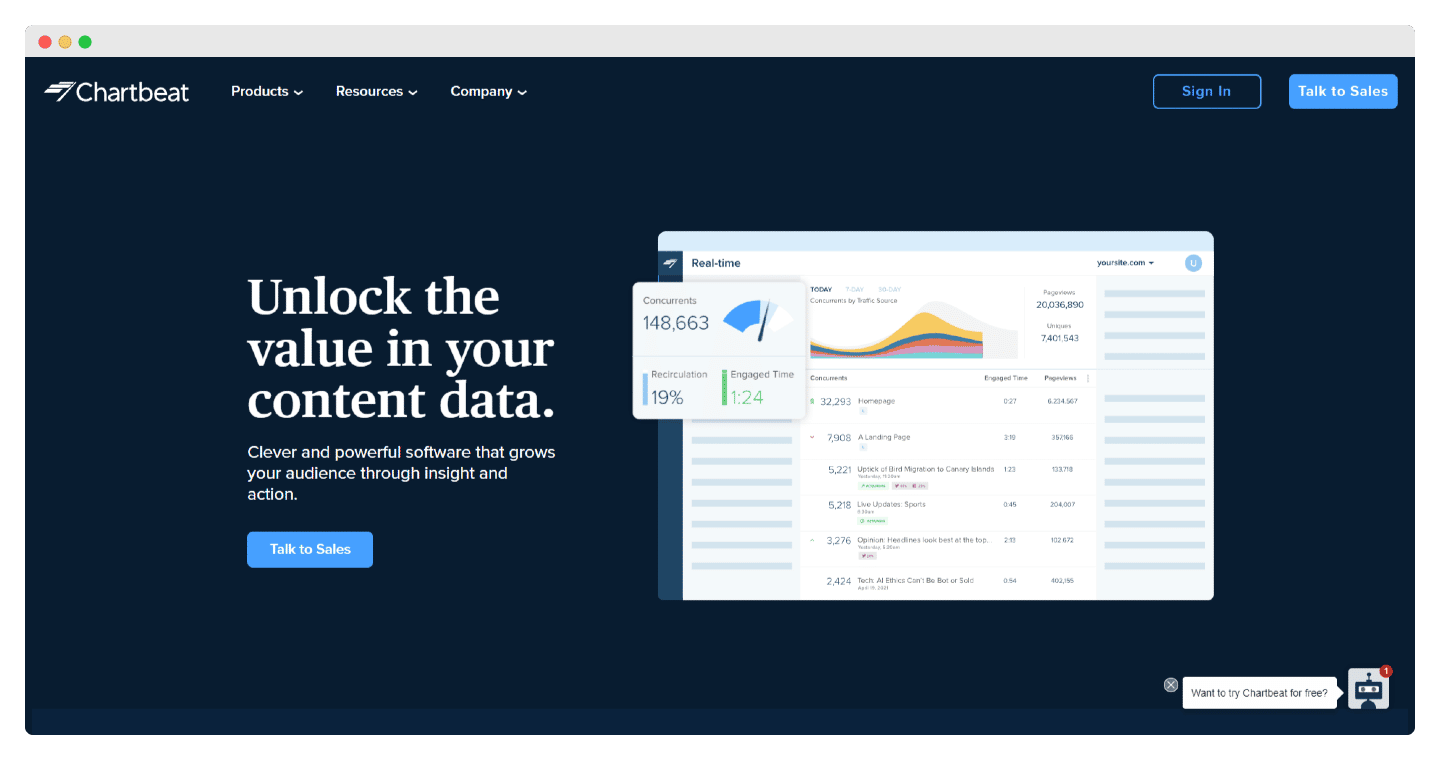 Chartbeat is a web analytics tool designed for media and press sites: it allows you to understand the profile of your readers and subscribers from the data collected, thanks to its numerous integrations, from Facebook to Google AMP.
The little extra is the different dashboards offered by the tool that allow you to visualize the evolution of your readers.
In operation, Chartbeat collects visitors' IP addresses but anonymizes this data by masking the last byte to keep only relevant information, before deleting the IP addresses within two hours of their collection. Thus, the IP address is anonymized before it is processed.
Pricing information for Chartbeat is only available upon request.
Try Chartbeat for free
Discover Chartbeat, the web analytics site specialized in media and press!
#7 Fathom
A Canadian web analytics solution that anonymizes all data points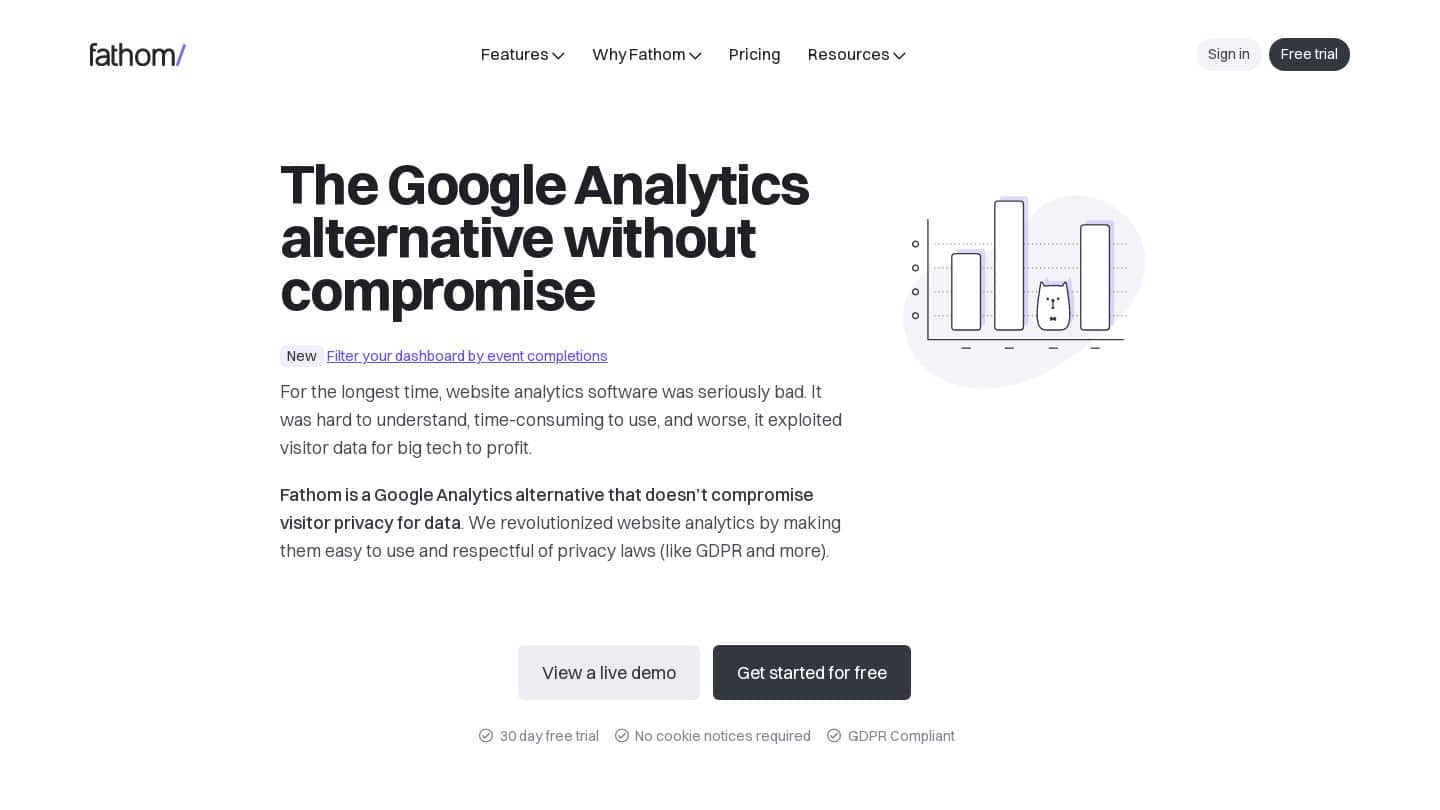 Fathom is a Canadian web analytics solution that anonymizes all data points. You then own this data.
It offers a custom domain solution that collects data from all visitors with its Adblocker bypass feature, unlike GA, which is often blocked – it is however compliant with all privacy standards.
It is an open source solution and therefore does not offer any support; and like Plausible, the data analysis remains quite basic.
Fathom offers you a free 2 month trial. Paid plans start at $14 per month for 100,000 page views, and you can add up to 50 sites.
Try Fathom for free
You can test Fathom for free for 2 months!
#8 Posthog
The open-source alternative to product analytics tools with a lot of built-in features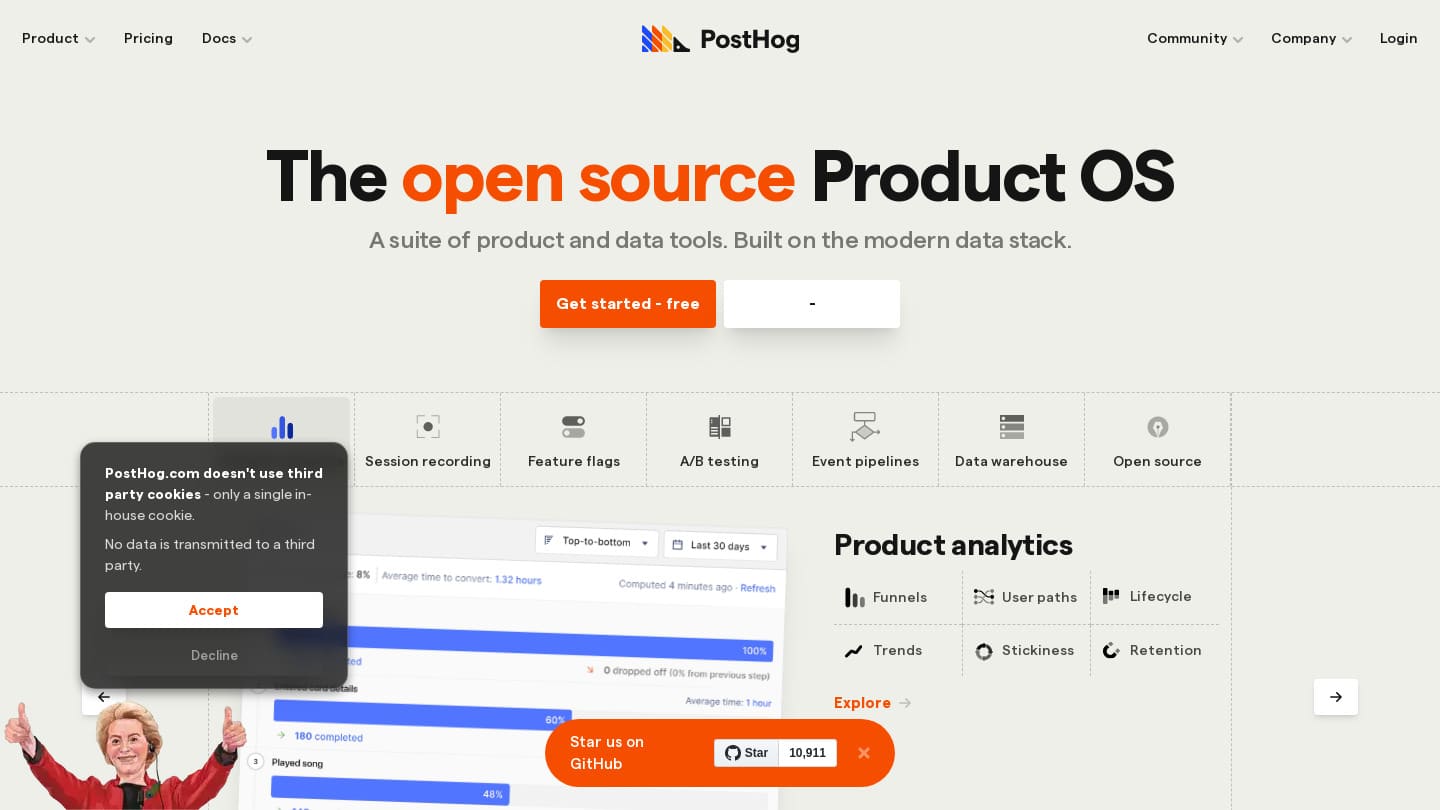 Posthog is an open-source alternative to product analytics tools with many features, especially since it allows you to couple the analysis of the performance of your website with that of your products.
This gives you a fairly deep analysis of your data across the entire user journey, and you can also record sessions to look back on your events.
At the RGPD level, PostHog Cloud EU allows you to host your data in Germany. All in all, a tool powerful enough for some to abandon GA and Mixpanel for PostHog.
Posthog offers a fairly comprehensive free plan for up to 1 million events, but it only allows you to keep your data for one year.
Try Posthog for free
You can schedule a call with Posthog to understand all the features of the tool.
#9 Mixpanel
A complete and advanced product analytics suite widely used in SaaS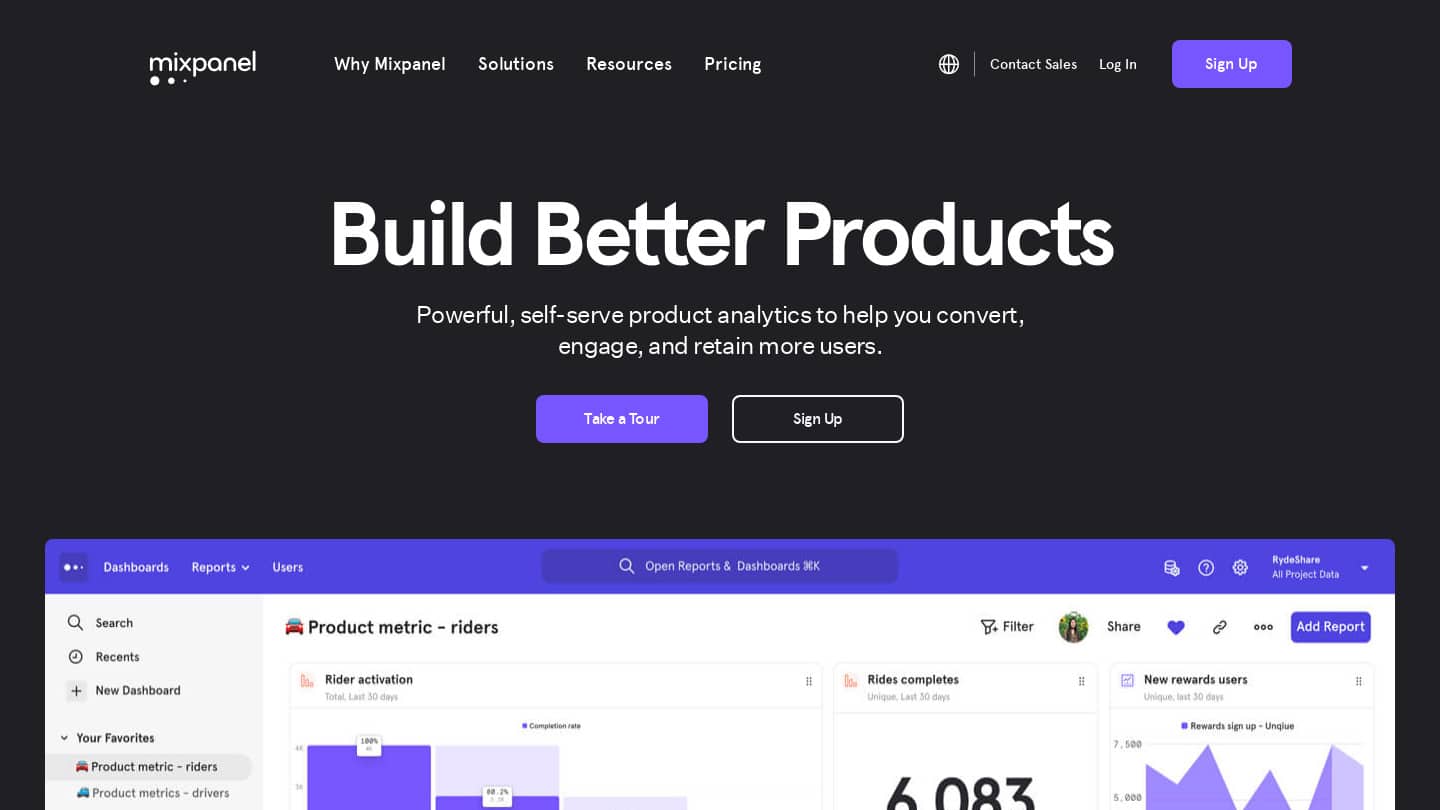 The advantage of Mixpanel is that this tool is both very simple to use and at the same time it allows for in-depth analysis to understand how users convert or abandon at each stage of their journey.
Mixpanel stands out from other tools because this suite really allows you to go very far in data analysis. The most? Its ability to retain and analyze data older than 14 months.
On the price level, the free plan offers many features up to 100,000 tracked users per month. Beyond that, paid plans start at $25/month.
Try Mixpanel for free
Mixpanel offers a free version to get an idea of the tool, take advantage of it!
#10 Heap
A very advanced product analytics tool that passively collects all interactions and allows you to filter and create reports afterwards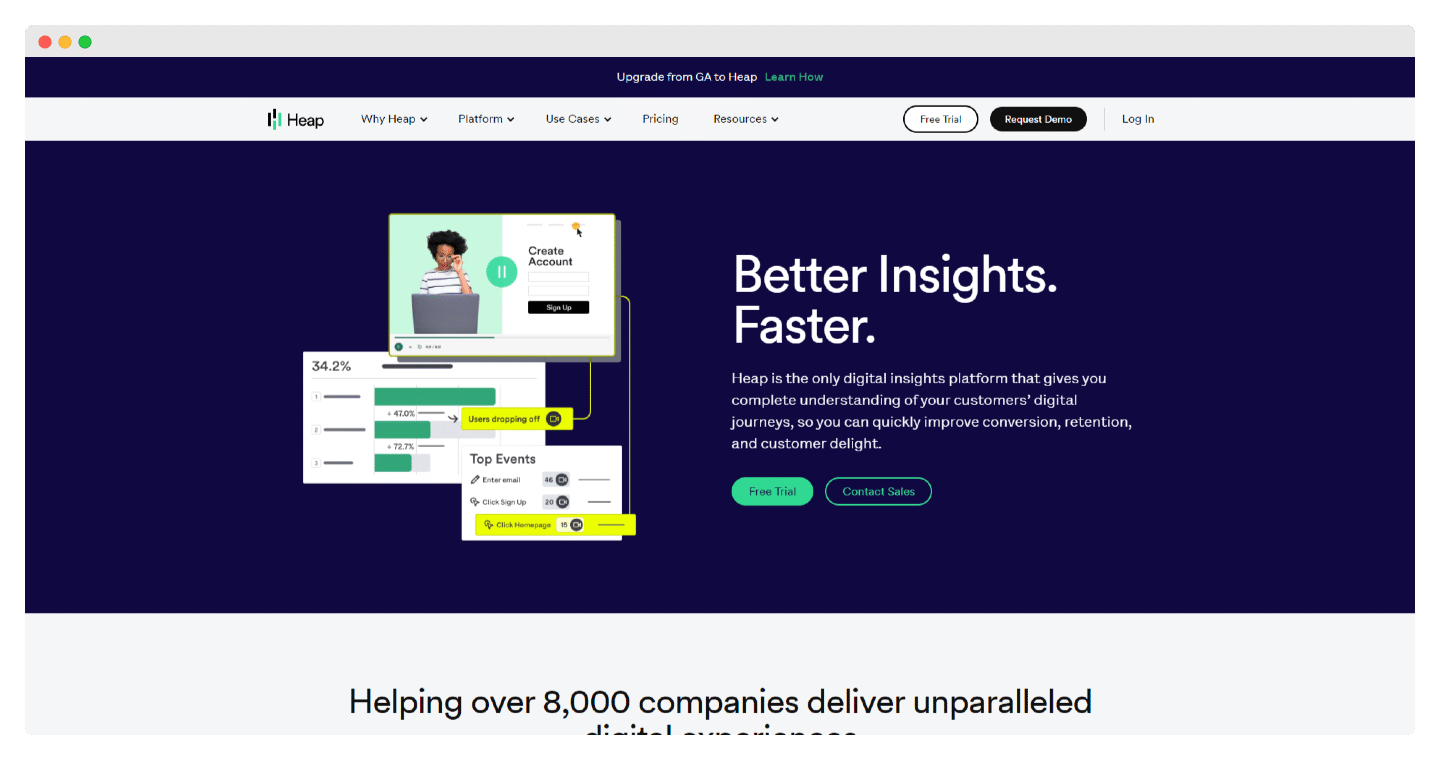 Heap is a product analytics tool based on a system of passively collecting all your data and then filtering it according to what you are looking for.
The strong point of Heap is the auto capture. While other tools require you to define each event you want to track (e.g., if this happens, record this event), Heap records all clicks, forms, etc. to define the events a posteriori.
This is very useful if you forget to create an event and you want to answer a question at a certain time – you just create the event and you have the data history instantly.
However, this requires a lot of data to be stored and, above all, it comes at a price: the free version of Heap is limited to 10,000 events, and prices for other plans are only available on request.
Try Heap for free
You can test Heap for free to see if the tool fits your needs.
Go further
If you want to go further into data enrichment, we spent a lot of time developing these different resources: