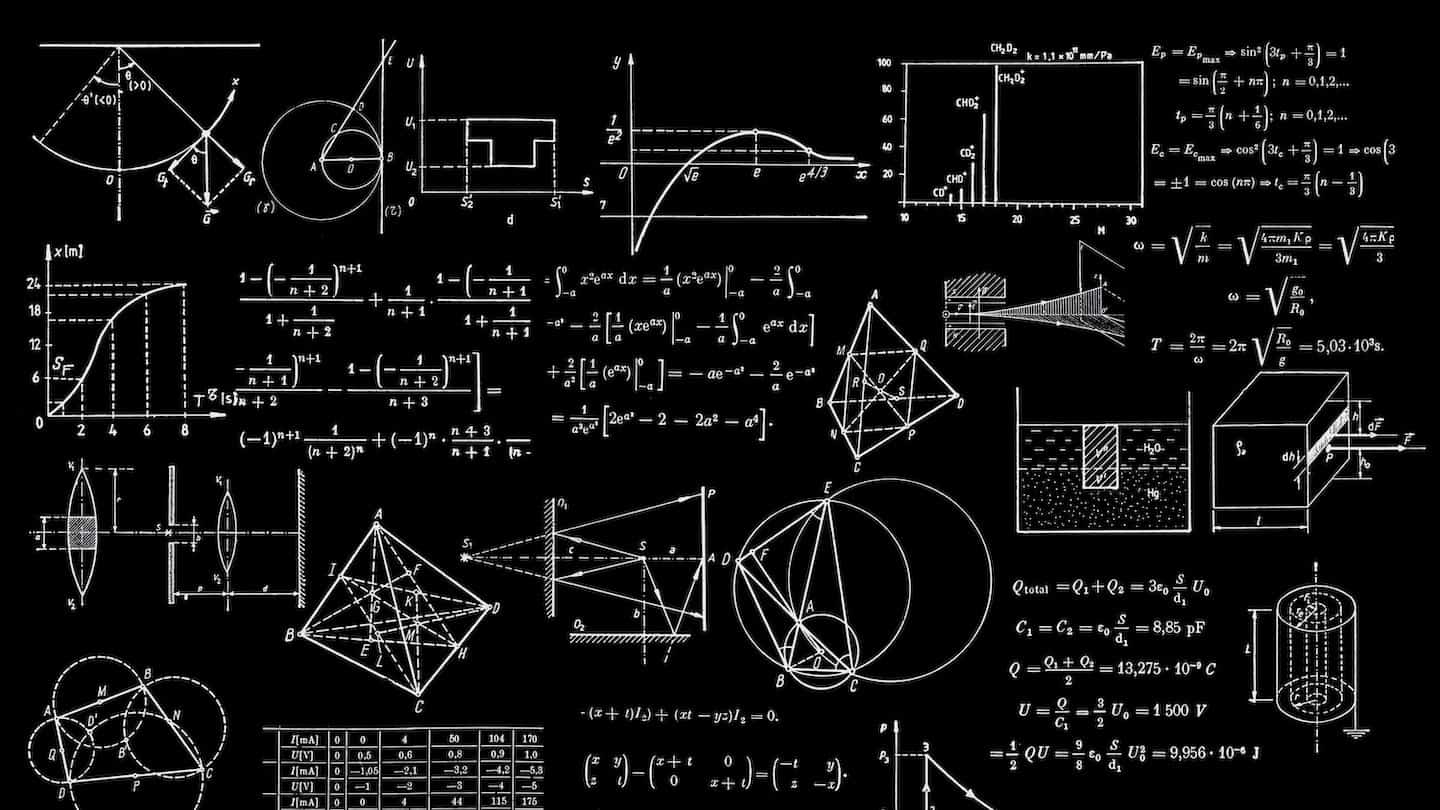 Here you are presented with the different steps of an effective business development plan. Although they are iterative, you may have to go back and forth between the 6 steps of the guide.
We explain: for example, your target depends on the available data points (step 2), which in turn depend on the channels you choose (step 3). The steps are therefore interdependent!
Our 6-point breakdown provides a clear understanding of the problem and isolates the key factors. However, be prepared to go back to redefine or refine one of the elements!
#1 Define the objective of your prospecting campaign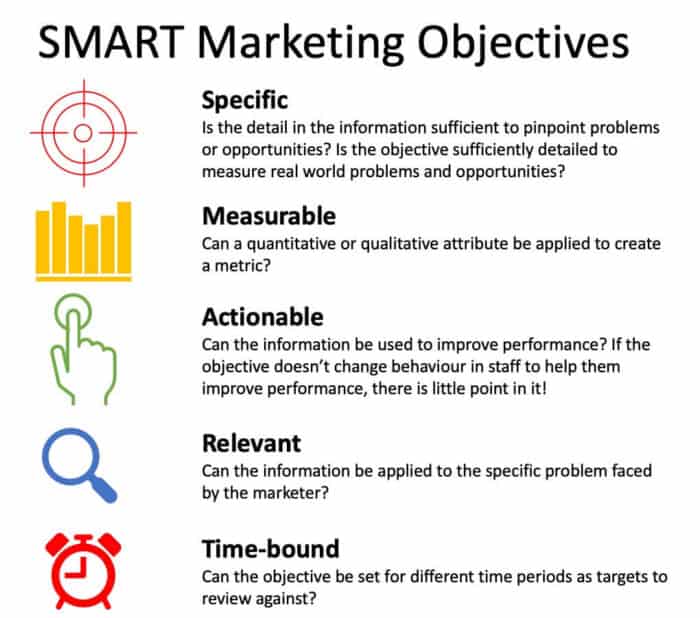 Before starting to build your BtoB sales prospecting plan, you need to think about your objectives. Indeed, if your objective is to generate turnover quickly, your first step will be to identify "dormant" leads.
Follow up on hot prospects: Have your leads already contacted you or visited your website? Now it's time to optimise your relationship with them. Identify the bottlenecks that are preventing leads from moving forward and find the right measures to unblock the situation.
Identify the needs of your service users: Your customer service reports are a good source of information about your customers' needs, projects and investments. Use them to better identify your customers' needs.
Consolidate your existing customer base: With or without CRM software, identify your customers who have not placed an order in a long time and any customers who have purchased a product that is now obsolete and needs to be upgraded. If they have trusted you once, they know your brand and it will be easier to start a new business cycle with them.
Follow-up on current offers: Systematically calling back prospects who have received an offer is a simple commercial action to implement and effective in the short term. The first supplier to call back is often the one who is selected… A reminder on the offers issued is therefore a good way to bring in business quickly.
Cold Calling: Make cold calls to win new prospects. These prospects are not among the pre-identified targets or those who have already shown interest in your products.
#2 Segment your prospecting target

In order to understand who your customers are, there are three categories of data to collect. By combining them, you will be able to flesh out the profile of your target persona, and thus better satisfy your potential customers.
Socio-demographic data: Socio-demographic data defines who your customers are by looking at certain demographic characteristics: age, gender, location, occupation, etc.
Psychographic data : Psychographic data includes the interests and opinions of your customers. With this information, you can develop products and services that are in line with your customers' lifestyles.
Behavioural data : Behavioural data analyses the behaviour of your customers as customers. This gives you insight into why your customers engage with your brand.
#3 Choose the prospecting channels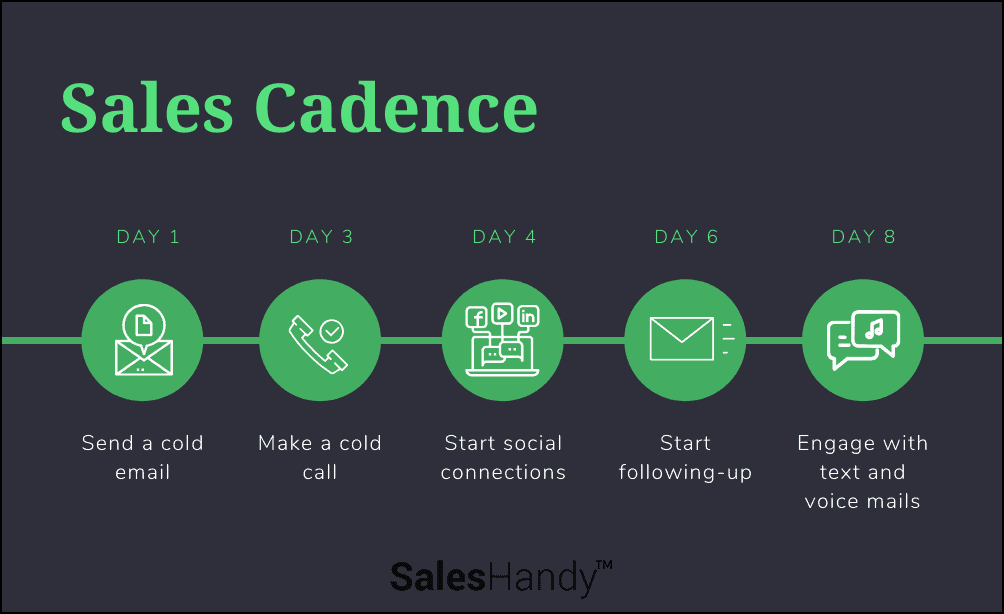 As you know, there are various sales prospecting techniques for finding new customers. Here are the different channels available to you:
📞 Cold calling
There is nothing like a well-executed cold calling campaign to generate leads quickly.
If you are starting out, you need to define your conversion funnel:
In terms of capacity, a salesperson can make between 50 and 80 calls per day. Note that certain IP telephony solutions (and in particular auto-dial) allow you to gain significantly in performance.
Aim for 2% or more, and count on 1% in your forecast for the number of appointments you get per 100 calls made, and more than 30% for the number of sales you get on your initial appointments.
💌 Email prospecting
Email remains one of the preferred channels for both marketers & sales teams and for good reason. However, the idea that a prospecting campaign by email is faster than by phone is false. Indeed, the bulk of the cost is in the pre-qualification, and the generation of the prospecting file. This is why conversion rates are key.
The larger the organisations you target and the more complex your sales, the more sense it makes to prospect by email.
However, there are some tips on how to optimise your email marketing.
Linkedin prospecting
If LinkedIn represents an important commercial potential, it is above all a social network and therefore very human. A badly targeted and intrusive message can therefore ruin a relationship that you have been building for months.
The real strength of this social network is its ability to give you (sometimes disproportionate) authority.
Your goal should be to build that authority that opens many doors for you.
🕠 Inbound Marketing
Inbound marketing consists of attracting the maximum number of visitors to its B2B site and generating the maximum number of leads via the form to convert them into customers through three stages:
Capturing leads through digital marketing campaigns. Webinars are particularly effective in generating qualified leads.
Nurturing these leads, i.e. heating the leads obtained through marketing automation scenarios to obtain intent.
Identify "intentional" leads: those that are likely to convert, to identify SQLs (Sales Qualified Leads).
🏆 Multichannel
The advantage of multi-channel is toincrease the commercial pressure without irritating the prospect.
Using a variety of channels (email, Linkedin and phone) can increase the number of interactions without appearing heavy-handed and pushy.
However, you are still increasing the commercial pressure significantly, so it is essential to have a well-defined target and discourse. Indeed, when you increase the number of variables in the sequence without clearly knowing what you are doing, the results are often unusable. You end up with no room for optimisation and few or no conversions.
#4 Prepare a prospecting file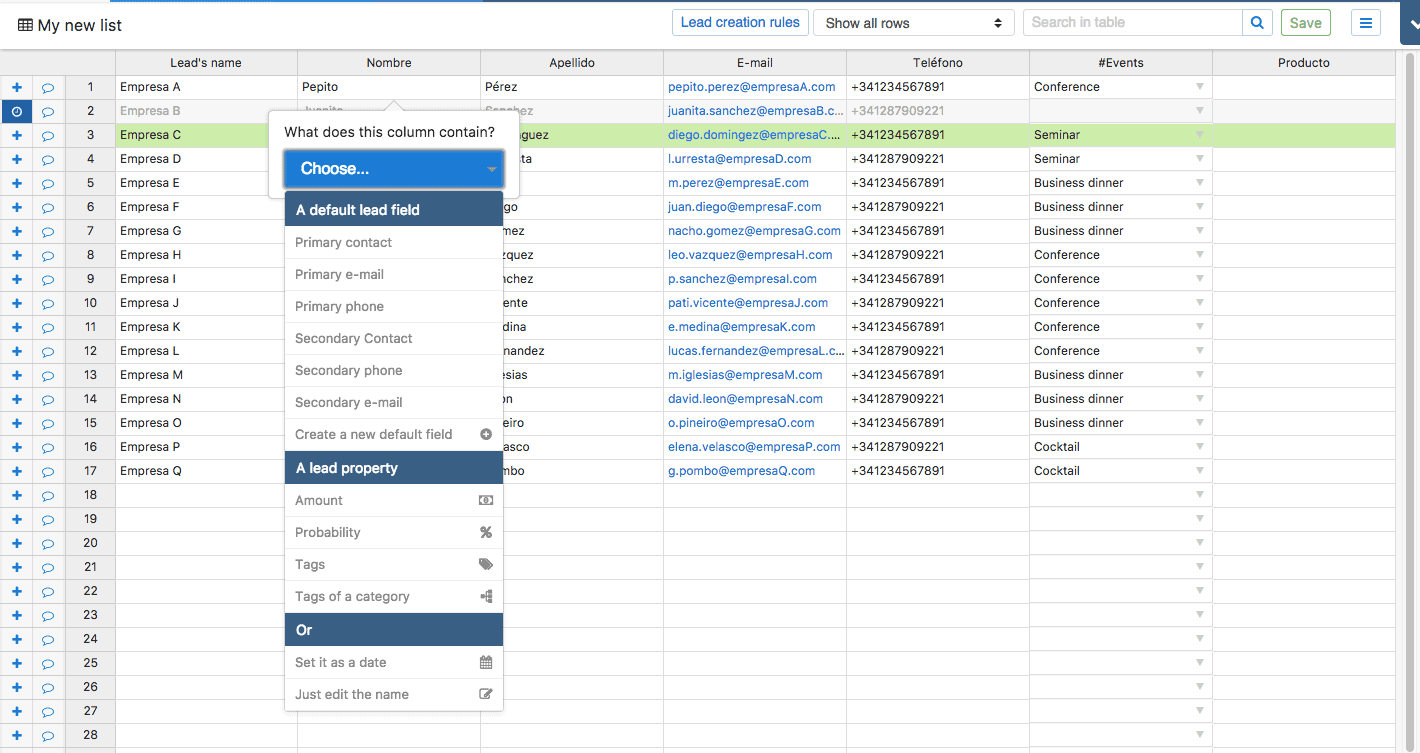 To obtain qualified appointments, your BtoB commercial prospecting plan must be based on a quality BtoB commercial prospecting file. This is a formidable strategy, under certain conditions:
It takes a fairly large initial investment to generate a first customer
It is a very profitable investment in the long term
You need to be able to identify and capture leads that are not too far from conversion. This requires a relatively mature market, and a good fit between your product & your market. Otherwise, you are in market education.
To obtain your prospecting file, you have the choice between :
delegate all or part of the preparation of your prospecting file to companies with expertise in this field
create your own commercial prospecting file using data from your call centre or information obtained on the web through contact forms
Definition of the target
To build up this prospecting file, you will need to define your commercial target:
an ICP (Ideal Customer Profile) and one or two buyer personas
. This brings us back to step 2: "Segment your prospecting target"! The different data points you have on your prospects will help you a lot to transform.
#5 Prepare a prospecting script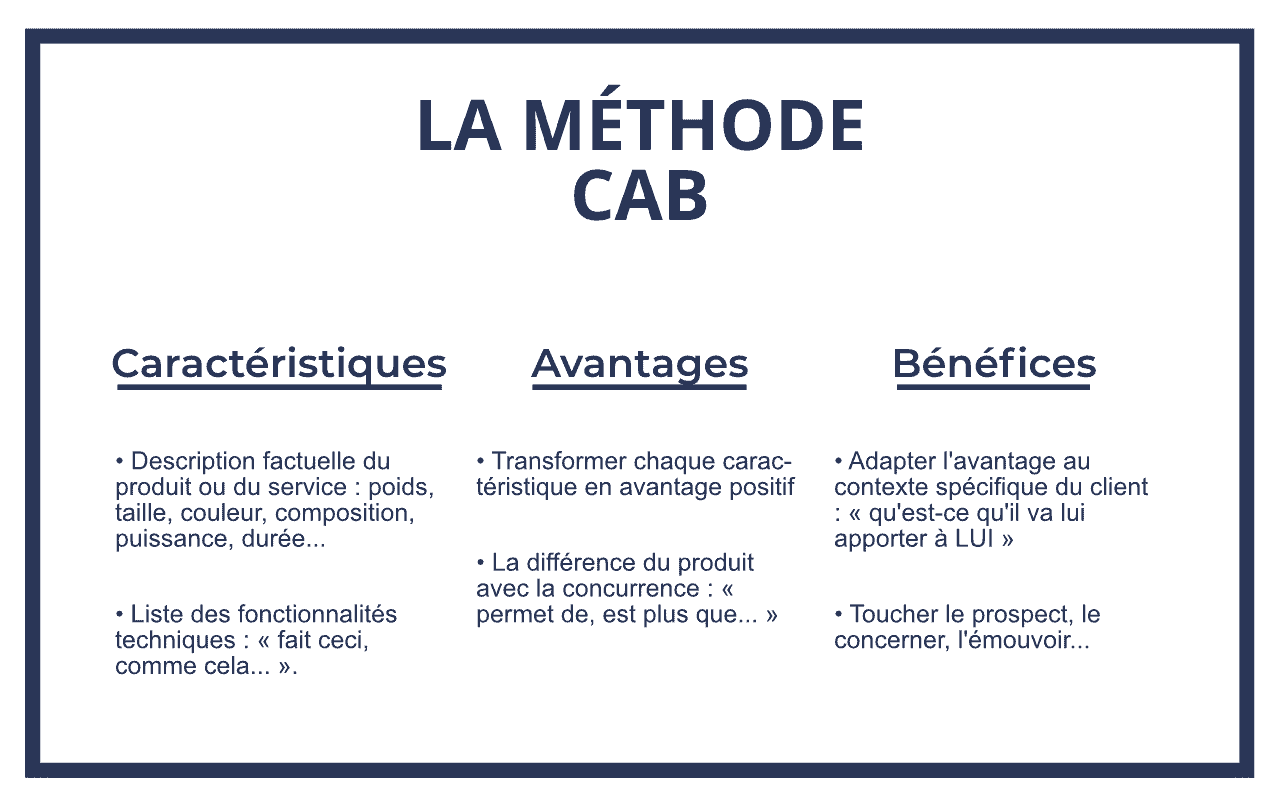 A sales script is the conversational guide on which your prospecting plan will be based.
It forms the basis of your argument so that you are not lost when talking to your interviewer. It needs to have a clear and good overall structure.
Keep in mind that to be effective, the script message must :
be adapted to the problems of the company you are targeting
be explicit and intelligible to the contact you are targeting
highlighting all your assets
demonstrate your company'sexpertise
#6 Set up monitoring indicators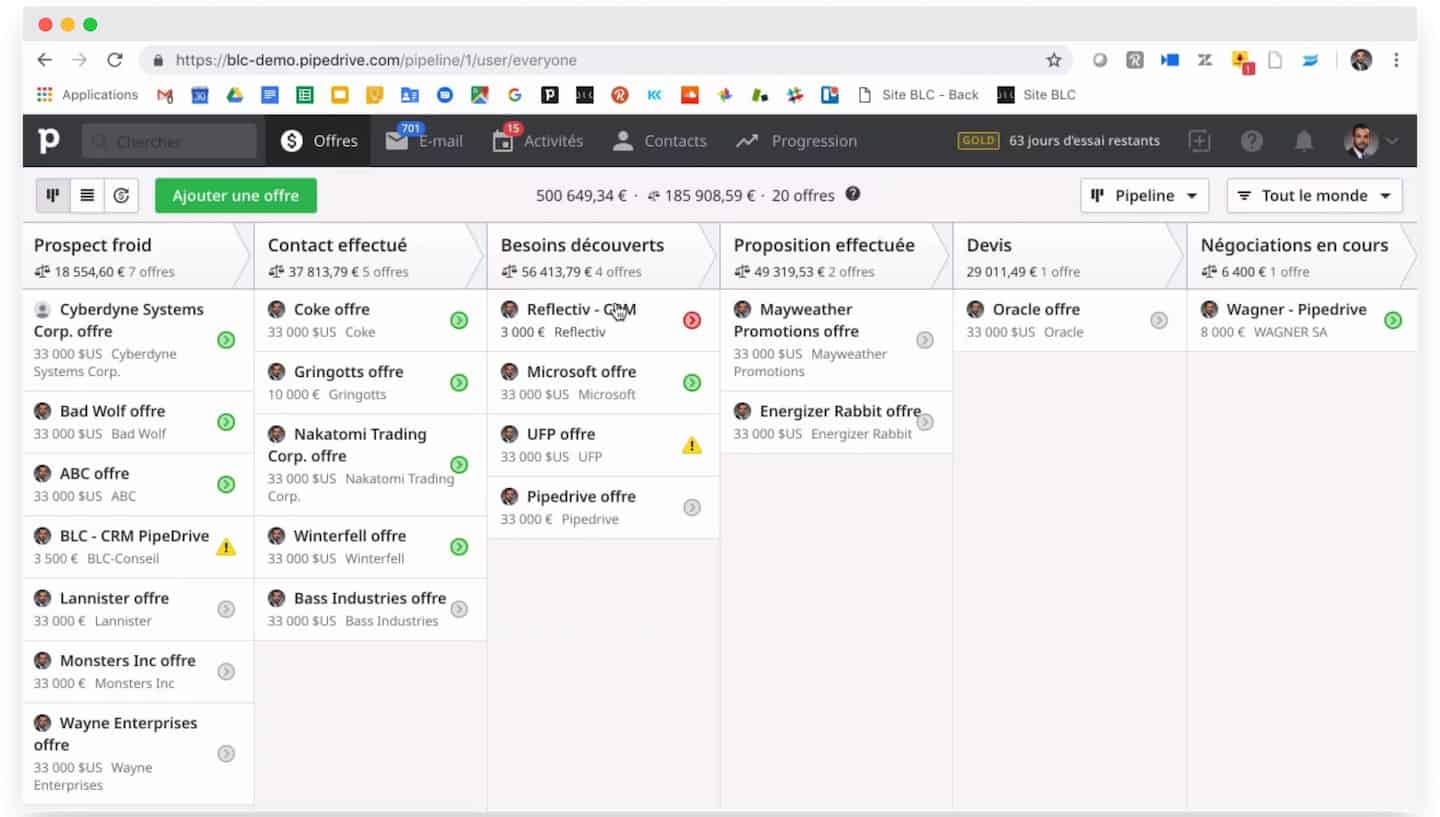 Last but not least, the final step in your business development plan is to be responsive to the responses you receive.
The objective? To ensure a personalised follow-up of your prospects.
You can, for example, send an e-mail after each call with a report of what happened. Also be sure to let your prospect know about next steps and provide instructions.
Finally, even if a sale has been made, don't stop following up: keep in touch for future projects. For this, look into prospecting-oriented CRM software such as nocrm.io or Pipedrive.
Reader Interactions