Customer Relationship Management 101
The word CRM refers to both a technology, usually cloud-based, that allows a company's teams to track and therefore analyse interactions with their customers. This is known as a CRM system or solution.
But the word CRM also defines a strategy for managing your company's relationships with its customers and prospects.
In the space of just a few years, CRMs, which enable businesses to drive growth and profit, have evolved enormously. Affordable and much easier to integrate, implement and pay for, they have gone from being three-letter monsters to ready-to-use software for businesses of all shapes and sizes.
What are the different types of CRM software?
Commercial CRMs: to track commercial opportunities

CRM systems are, by and large, designed to sell products. But some of them put a particular emphasis on the sales cycle and offer very sophisticated tools explicitly aimed at increasing conversions.
Historical crm software manages the sales process from start to finish, encompassing sales leads, processes and teams. You can create a sales pipeline and see where your customers are in order to maintain sales leads, with opportunity management functions.
Lead and contact management tools collect information from emails, voice calls and other sources, and aggregate it to create unique and rich profiles of the people in your company's orbit.
Account management allows you to track customers: their activity, current business, payment status and associated contacts.
Quote management allows you to quickly create and track quotes in progress, which is very useful for sales forecasting and production process management.
You can also monitor the performance of your teams to increase efficiency.
Sales force automation streamlines your workflow by sorting information across channels, generating new data and tasks, informing you of follow-ups, order processing and tracking, and everything related to the phone.
CRM marketing: to better segment your contacts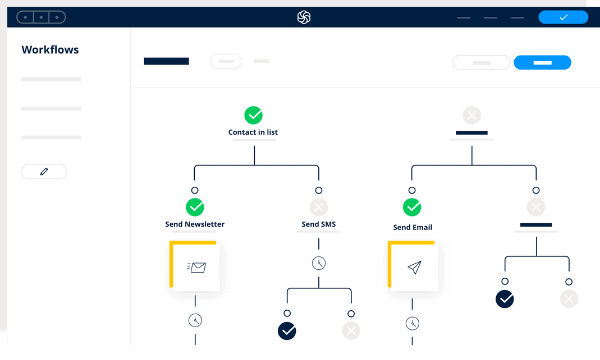 A marketing CRM will help you improve your marketing segmentation to boost your results: it can segment prospects into different categories, based on the time they spent on your website, the links they clicked and the type of personal information they shared on a form.
Marketing segmentation allows you to develop separate campaigns for different demographic groups, keeping your brand in mind until the prospect is ready to become active.
A marketing CRM also allows you to automate your campaigns across all channels, from sending emails to continuous reporting on the status of your emails, click-through rates, and using A/B testing to find the best strategy for your landing pages.
Operational CRM: for better conversations
Operational CRM software is the most common. In fact, the term "operational" is really a catch-all term, and there are many differences between CRMs in this category.
In general terms, it is simply software that focuses on streamlining customer interactions through sales, marketing and service automation.
The idea is to generate leads and then convert them into customers and contacts.
Reporting and analysis software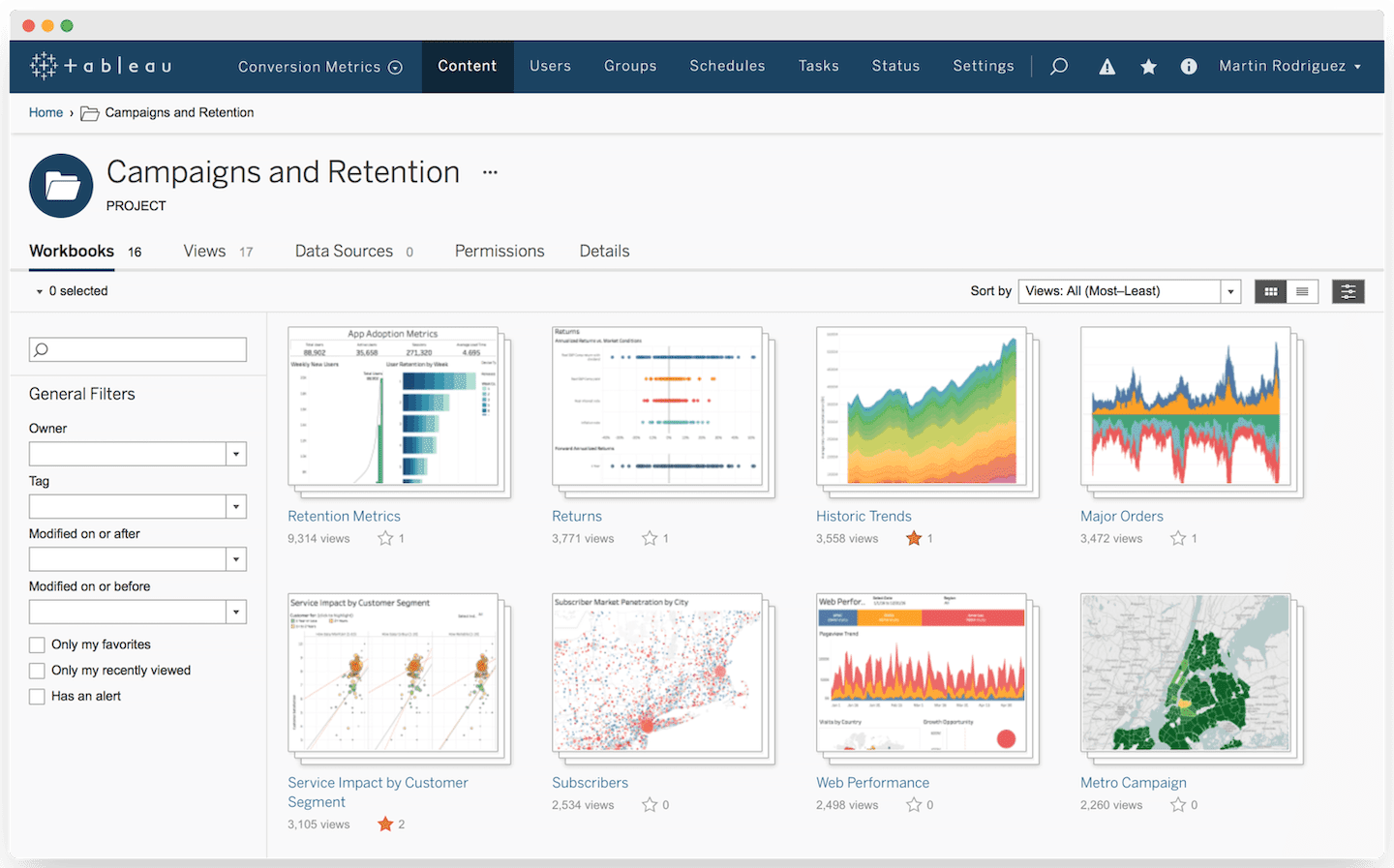 CRMs can enhance your marketing campaigns with powerful analytics tools that then provide meaningful models to leverage the information collected, allowing you to deliver effective, targeted advertising through marketing automation.
They are also powerful predictive tools, to determine a customer's buying habits and thus calculate the likelihood of them making a new purchase. It also gives you better visibility into opportunities that you might not otherwise have noticed.
Your CRM automatically updates data and indicators about your customers and your company, allowing you to improve all your business operations with accurate data.
Other types of CRM software
Launched in 2000, CRM platforms have long required a complete reorganisation of the workflow, from training all your teams to manually importing all your data.
Today, CRM is an extremely fashionable tool, with an explosion in the number of software packages that now offer attractive interfaces for companies of all sizes.
The cloud, automated data capture and cross-platform web/mobile functionality have all significantly improved the user experience (not to mention the customer experience). Prices have also come down, with open source or affordable solutions available.
This goes hand in hand with a growing CRM offering, sometimes in somewhat niche markets.
Mobile CRM software
Mobile CRMs perform more or less the same functions as traditional CRMs, but they are accessible from (surprise, surprise) tablets and smartphones, and therefore suitable for teams with flexible schedules or on the move. Some pure players like Yuto have even designed the whole experience around mobile.
Open Source CRM software
These are platforms with publicly available source code, often very well developed with already simplified customisation solutions.
But the idea is that you can then recalibrate this code: this is ideal when you are running a niche business and are looking for very specific functionality.
Above all, this software is often preferred by companies that wish to host their customer data (and the software that makes it usable) themselves.
You can find some open-source solutions in our comparison of free CRM software.
You can look at solutions such as Bitrix 24, which has a clean look, or vTiger. A solution like Odoo may also be suitable, but it is more of an ERP.
CRM software on Gmail
If, like most people, your personal and professional life is almost entirely dependent on Gmail (or Gsuite for the business side), you may want to consider a CRM that integrates directly with it, collecting all the data that flows through it, and requires less training since the Gmail interface is fairly well known.
Copper comes to mind, which is recommended and used by Google itself. Its design is based on the Gmail model, which also allows you to stay in a familiar environment.
You can also turn to solutions like Capsule, which is mainly aimed at start-ups or small businesses, or Streak, which is fully integrated with Gmail.
CRM software for social networks
Compared to traditional CRM, some CRM software focuses on social networks to manage customer interactions, from messages to comments, that take place on Facebook, Instagram, Twitter or Linkedin.
Here, you can turn to Sprout, an ultra-complete CRM software for social networks that allows you to analyze your data while automating your responses to your customers, or allowing you to discover influencers that may be of interest to your brand.
There is also Nimble, which is designed for use with Google Apps and the Microsoft family of programs but integrates with all social networks, or Zoho Social, which focuses on acquiring new leads, mainly from Facebook, Twitter and Google+.
CRM software that is not
The changing nature of work has altered the CRM software landscape: there are more and more non-sales funnel oriented platforms that handle everything from personal organisation to brainstorming ideas to managing contacts.
Airtable, an all-in-one collaboration platform that fulfils the basic functions of a CRM based on flexible spreadsheet functionality, with an emphasis on creativity and customisation, is recommended.
There are also many very strong templates on platforms such as Notion or Google Sheets that can also be used for this purpose.