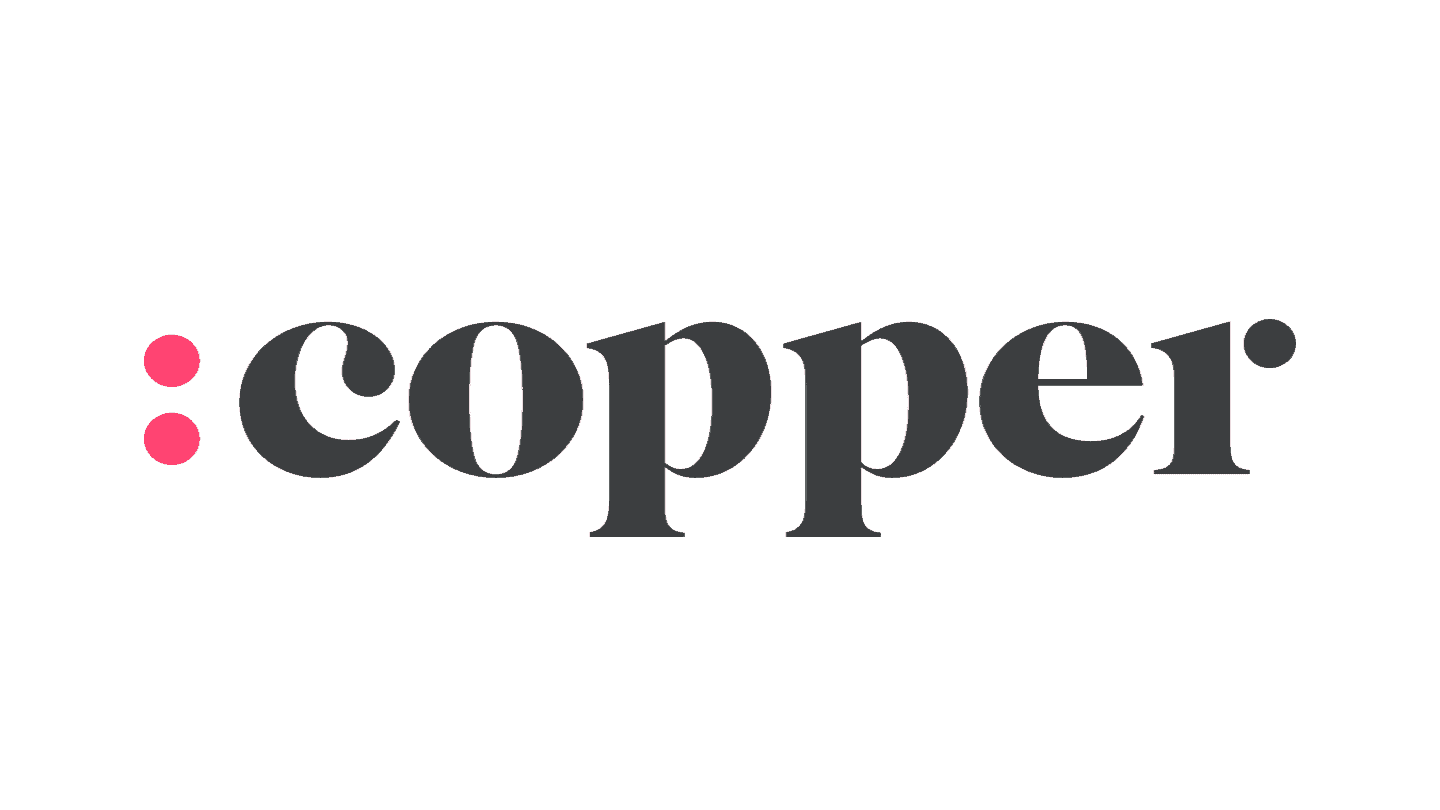 When you start with Copper CRM, the tool offers to sync with your Gmail account, then install theChrome extension. If you use Gmail as your business email, Copper CRM can automatically import your contacts from Gmail.
The dashboard even goes so far as to suggest contacts or even actions to take based on your activity in your Gmail account in a very intuitive way.
You can import contacts, companies and opportunities from other CRMs or via a spreadsheet and CSV file. Although you can't create a contact form for your website directly through Copper CRM, the software is compatible with Google Forms and similar tools; it also integrates with Zapier to help you extract data from forms and social networks.
TheChrome extension allows Copper toenrich your customer data directly from your Gmail mailbox via the "Add to Copper" button.
Copper also enriches the information you have on your prospects, through data that it draws from social networks or the Web to help you qualify your leads.
Salesdorado's opinion
The tool is really very intuitive, when you use Gmail as your professional email, the accounts synchronize in a few minutes and you can start using Copper CRM in less than 10 minutes, watch in hand!
The sales funnel
On Copper CRM, the management of your sales funnel is done through two tabs: "Leads" & "Opportunities".
Lead tracking is an optional option and is disabled by default. To enable it, go to Settings and enable the option. Lead statuses can be customized, as can the default status of a new lead.
To help you, you can create triggers in Copper that automatically create and assign tasks. For example, you can set up reminders to follow up on inactive contacts or trigger an onboarding task if a lead becomes a customer.
The "Leads" tab then appears in the drop-down menu on the left and allows you to update the status of each of your prospects.
From the "Opportunities" tab, you can create the stages of your sales pipeline and follow the evolution of opportunities through a "Kanban" view. You can of course edit each step and adapt it to your sales process.
Copper allows you to create new leads or contacts from inbound calls. Converted leads will automatically move into the sales pipeline, which is located in the "Opportunities" section.
You can also enable automated actions to, for example, trigger a notification to the lead owner that it is time to follow up on an inactive lead.
There are many useful reports for lead management, including a summary of lead conversions, leads by source and conversions by source. Finally, for even more information and automation, Copper integrates with MailChimp and Zapier.
Salesdorado's opinion
The ability to customize each step of your sales funnel and the automation solutions make Copper a very complete solution to track your leads.
Easy to use and set up
The tool offers a comprehensive set of features that your sales team can use to convert your leads. If you already use the Google suite, getting started is easy, your contacts and leads will be imported into the tool in minutes.
A small learning curve will be necessary to understand the different automations that the tool allows to set up. The fact that Copper CRM is not available in French is also an aspect to be taken into account, it could slow down the adoption of some of your sales representatives.
TheChrome extension allows you to go a little further in the exploitation of the tool, especially through the email tracking feature. Activated automatically, this option allows you to be notified when your contact opens your email. You can also choose pre-recorded email and event templates to save time.
Salesdorado's opinion
Overall, we are very pleased with the tool, which is a very good choice for SMEs, especially if you use the Google suite: the optimised integration will allow your sales teams to be operational quickly. However, there is a small downside to the language.
The integrations offered by Copper CRM
Copper CRM is an ideal CRM solution if your company already uses Google products such as Gmail, Drive and Calendar.
Remember that Gsuite is THE main integration for Copper – if your company is using Microsoft tools, it will not have the same integration features.
Copper integrates with leading marketing automation, support and collaboration tools, including
Mailchimp
QuickBooks
Zendesk
RingCentral
Slack
Docusign
However, these integrations and the API are not available for all plans, so be careful when making your choice!
Salesdorado's opinion
The deep integration with the Google suite is both the strength and the limit of the tool, very efficient and intuitive if you use it, much less if you don't! For the other tools, please note that the "Basic" package does not give you access to almost any of these integrations.
What customers say
Overall, the tool has received excellent feedback from its users with :
4.4 / 5 on Capterra (423 reviews)
4.6 / 5 on G2 (596 reviews)
Advantages & Disadvantages identified by users
Gsuite integration : "There are a lot of integrations that sync well with Gmail and this is a plus as there is a great ease of using the features of Google related software and Gmail services"; "I really like the Gmail integration and the ability to automatically track my emails based on opportunities, contacts etc."
Automations : "The integration with Google G-Suite (Gmail, Drive, etc.) and Zapier applications allows us to automate our sales processes easily"; "Automated data entry. The tool pre-populates many of my contact data, so adding new leads is a simple click.
Pricing : "Some small companies will not be able to afford Copper's service, the price is a limitation to acquire the software…"; "Copper is a bit expensive. The Basic plan is more affordable than the Professional and Business plans, obviously, but it is only available for three users."
Copper CRM prices
Copper offers three plans: Basic, Professional and Business:
The Basic plan – $25 per user per month. It only supports a maximum of three users. Overall this plan is quite limited: no integrations, no access to automations and limited reporting tools.
The Professional plan – $59 per user per month. This plan provides access to an unlimited number of users and up to 15,000 contacts, which is a nice break. It also gives access to all Gsuite integrations and other tools.
The Business plan – is $119 per user per month. For an unlimited number of users and contacts, this plan allows you to benefit from all the reporting features including Goal Tracking.
Salesdorado's opinion
Overall the price of the tool is a bit higher than its direct competitors, but if you are already using Gsuite for your organisation you won't regret it 🙂
Reader Interactions