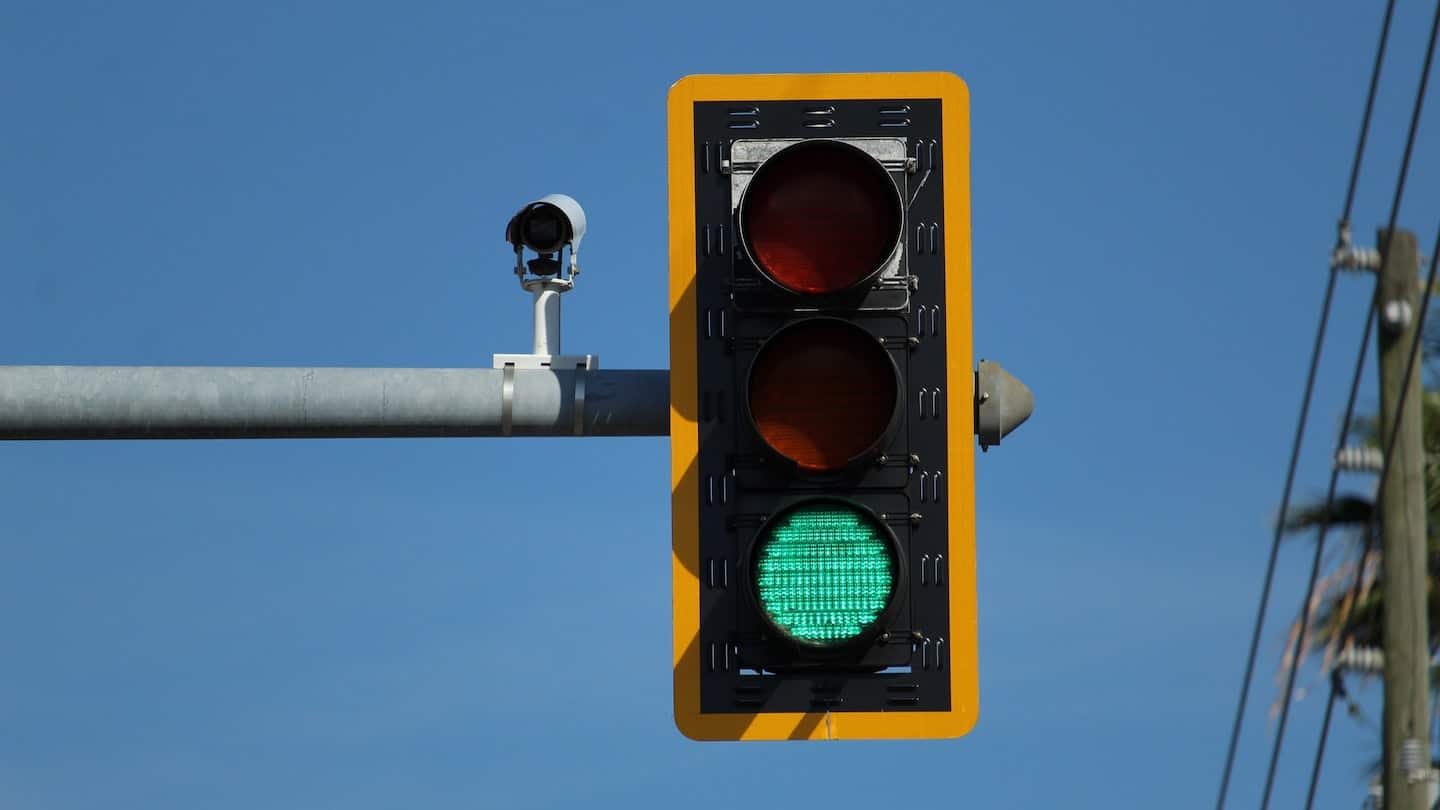 You won't learn anything by telling you that today, no one buys without looking at online reviews of a product. For a company, this implies several challenges: reinforcing its brand image, taking advantage of customer feedback, generating new prospects and converting hesitant customers… the list is long.
Many questions arise: who to ask for a review and when, how to choose the right channel to ask a customer to leave a review, etc.
But the choice of platform remains crucial.
Not all existing platforms are the same, and not all platforms cater to the same type of business. And choosing the right one can have a real positive impact on your number of reviews, and even on your overall satisfaction rate.
In this article, discover our top 10 best B2B customer review platforms in 2022!
Before going any further
Building a presence is great, but before you list your business on every review platform imaginable, make sure you're really in control of what's being said. A solution like Reviewflowz allows you to be notified every time you receive a customer review, and to find the customer in question before responding with a generic template that will only make the situation worse. We highly recommend that you seriously look into the subject before trying to multiply your listings.
Our top 10 B2B customer review platforms
1. Net Reviews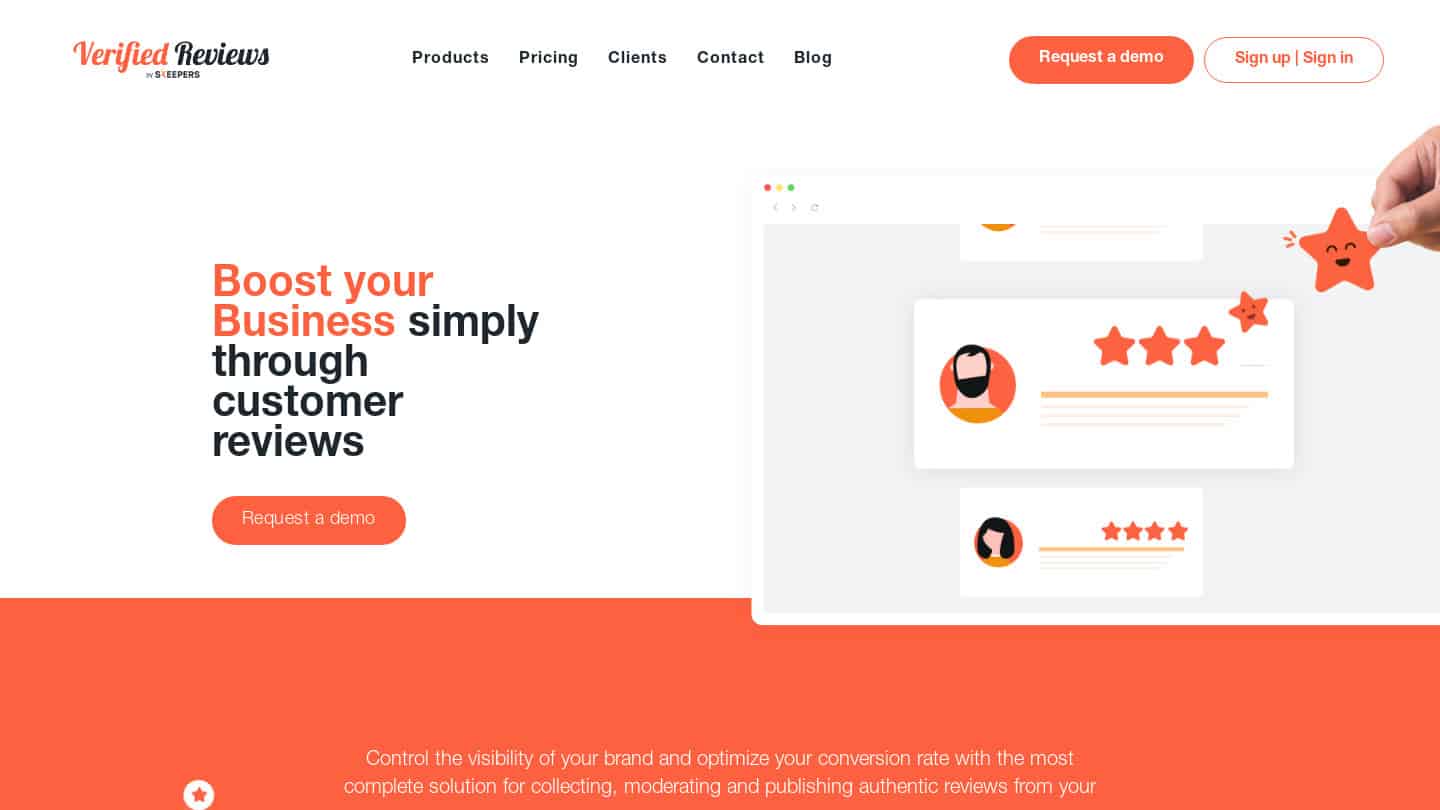 A must to get the famous stars on Google Ads and Bing Ads.
The platform is certified by Google in several countries in Europe and Latin America, in England, the United States, Australia and New Zealand. This means all the major Adwords markets for SaaS.
For e-retailers, it allows them to get reviews of each product individually, which allows for good integration with Google shopping.
It is a closed platform, i.e. the reviews are guaranteed. These platforms allow people with certified experience/purchase to give their opinions.
And in general, satisfaction rates are higher than on open platforms: dissatisfied customers often go to the fastest (Google My Business, Trustpilot).
Prices start at €59/month per company.
Try Avis Vérifiés
The platform offers a free demo to test its features.
2. Capterra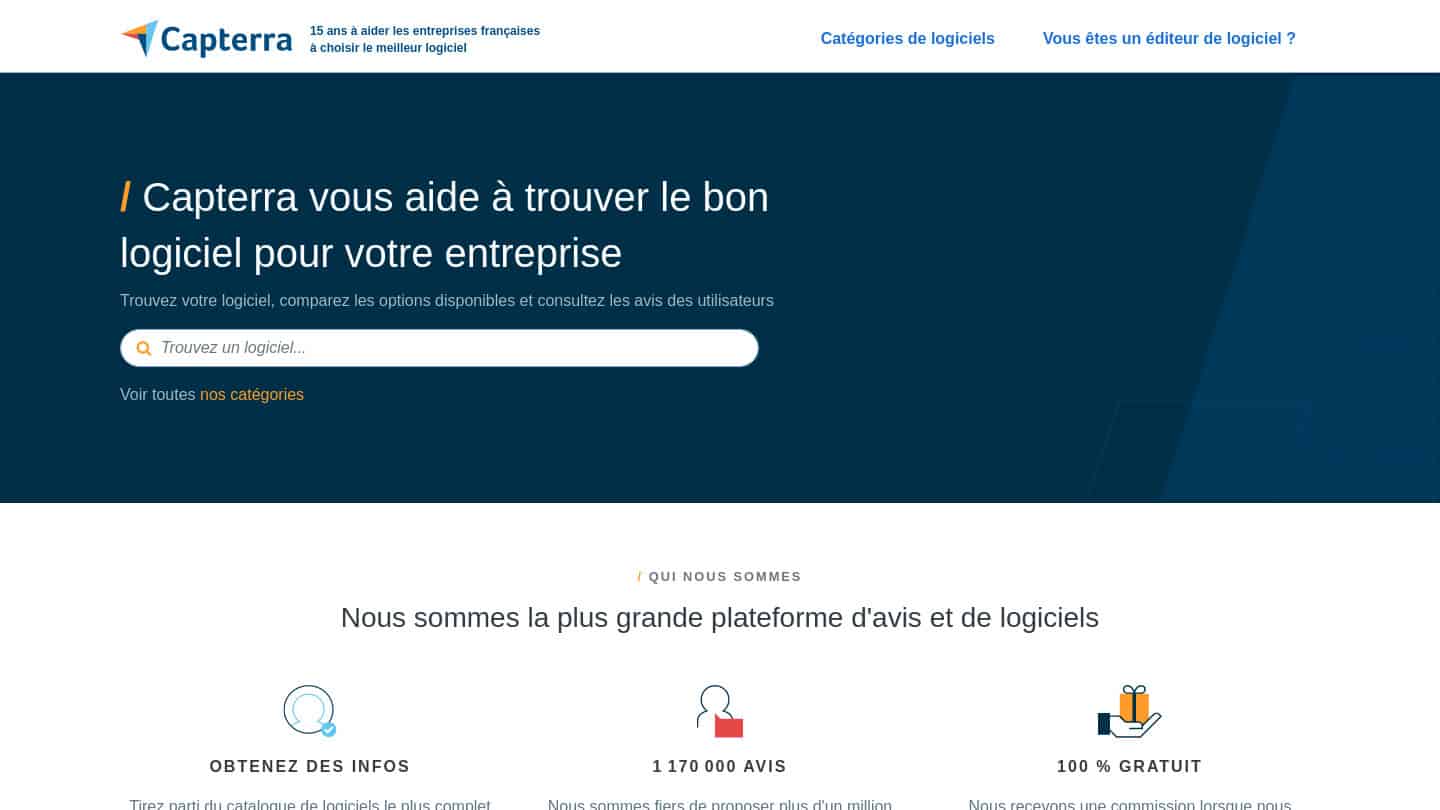 A must for all software publishers. Capterra is THE customer review platform for B2B software. It's free to appear, and anyone can leave you a review.
Our opinion
The best part: they even offer gift cards to your customers if you encourage them to leave a review of your business!
The number of positive customer reviews is very important in order to get into the top 20 for free on most markets (except the most competitive). Beyond that, you generally move to the paying players.
On a Capterra listing, the top of the list buys each click from Gartner (Capterra's parent company) in a bidding system very similar to Google & Bing Ads. The higher the bid, the higher you will be placed in the rankings, and therefore the more clicks you get.
Capterra claims that its customer reviews have an impact, much like Google's Quality Score, on the amount of bidding required for each player. In real life, it is really pay to play, and beyond a certain number of customer reviews, marginal reviews generally have more impact on other platforms.
It is simply a matter of ensuring a constant flow of 1 or 2 reviews per month to keep the customer reviews on the platform fresh, and to counterbalance the possible negative reviews you will inevitably receive.
Also, Capterra is part of Gartner, which is also the parent company of Software advice and Getapp. Your Capterra reviews will possibly appear on these other 2 platforms, so there is no need to dedicate customer reviews to them, unless they are relevant to your brand name on Google results.
The buyer intent trend
For the past 3 years, they have also been offering what they call "Buyer Intent". In concrete terms, they were inspired by the G2 business model, which offers lists of leads that have visited the Capterra page of a competitor, or your category.
It is a very expensive product, and relatively interesting for very large scale-ups that are not afraid of acquisition costs.
In real life, it's almost worthless. These leads are far too cold to be exploitable, and they are not even individualised since they use reverse IP lookup.
So you only get the name of the company where someone has visited a page that talks about software similar to yours.
This is even less interesting since Covid-19 and the generalisation of teleworking, since the IPs used by employees at home are not usable.
Try Capterra
The platform is 100% free.
3. Google My Business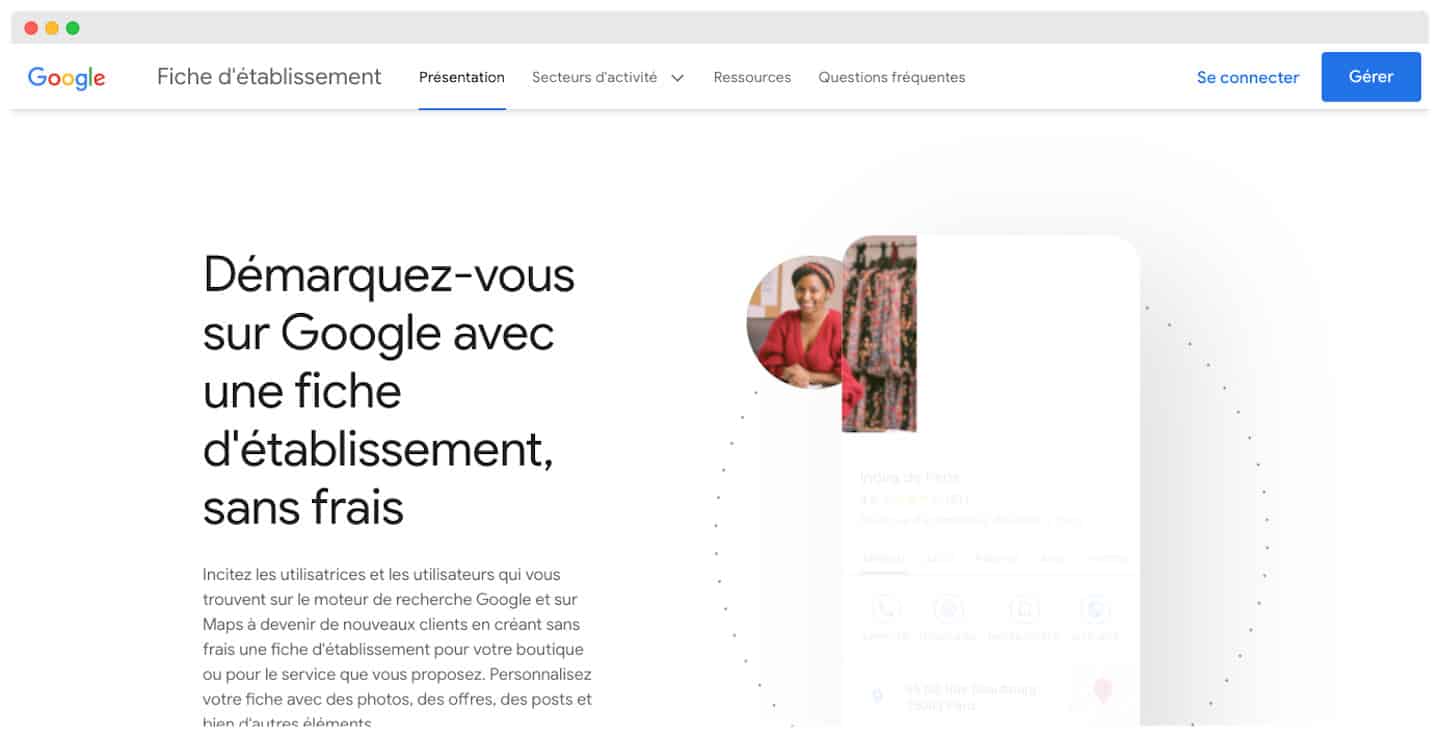 If you have a local business, using Google Business to get more leads and boost your local SEO is ideal.
In local SEO, "citations" are a bit like backlinks in traditional SEO. Citations are mentions of your business with its phone number, address etc. in public directories (and indexed by Google).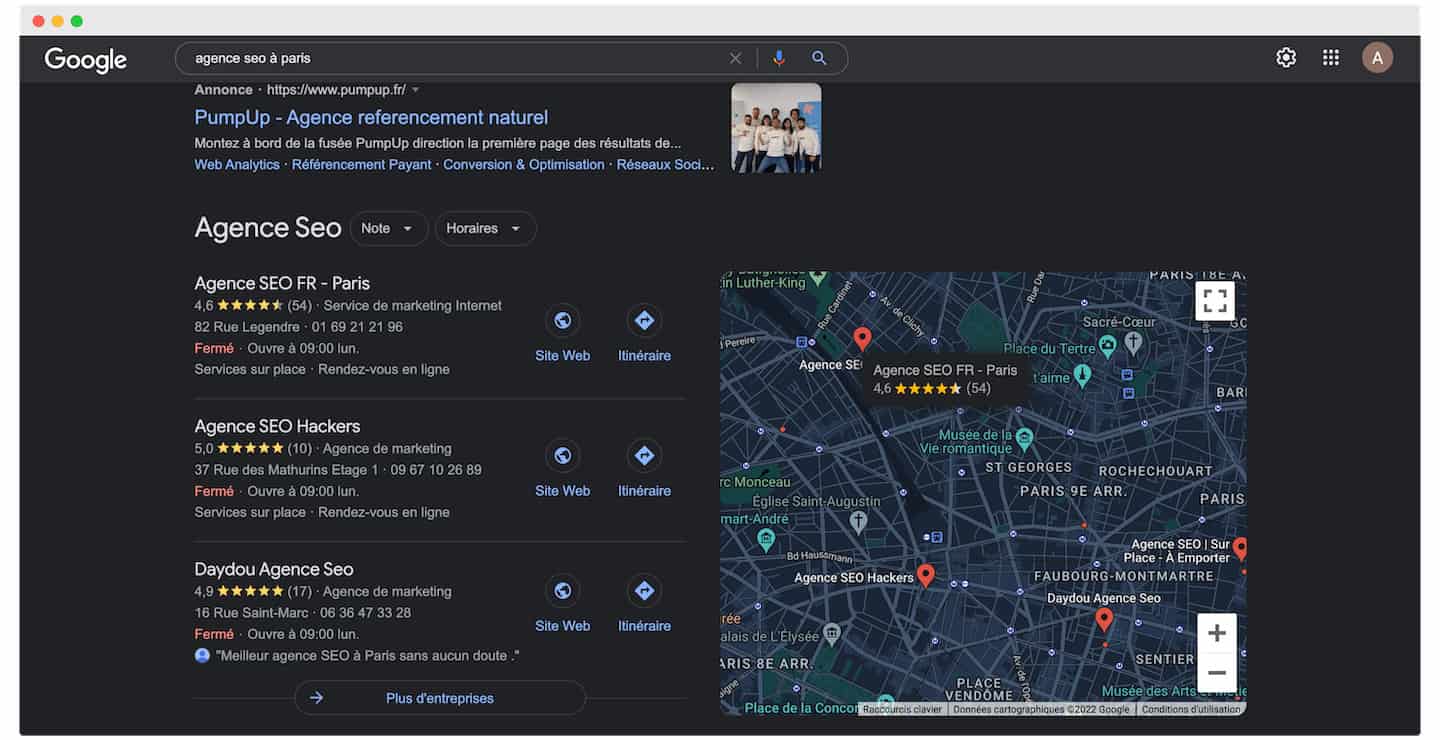 Obtaining a profile is free, and above all, customer reviews are enough to obtain a highly significant presence in all local results.
But if local SEO is not an issue, customer reviews on Google My Business can still have a significant impact on your image through the knowledge panel.
Pro tip
Without giving away all our secrets, Google My Business customer reviews are highly visible on this knowledge panel, and can have a significant impact on your brand.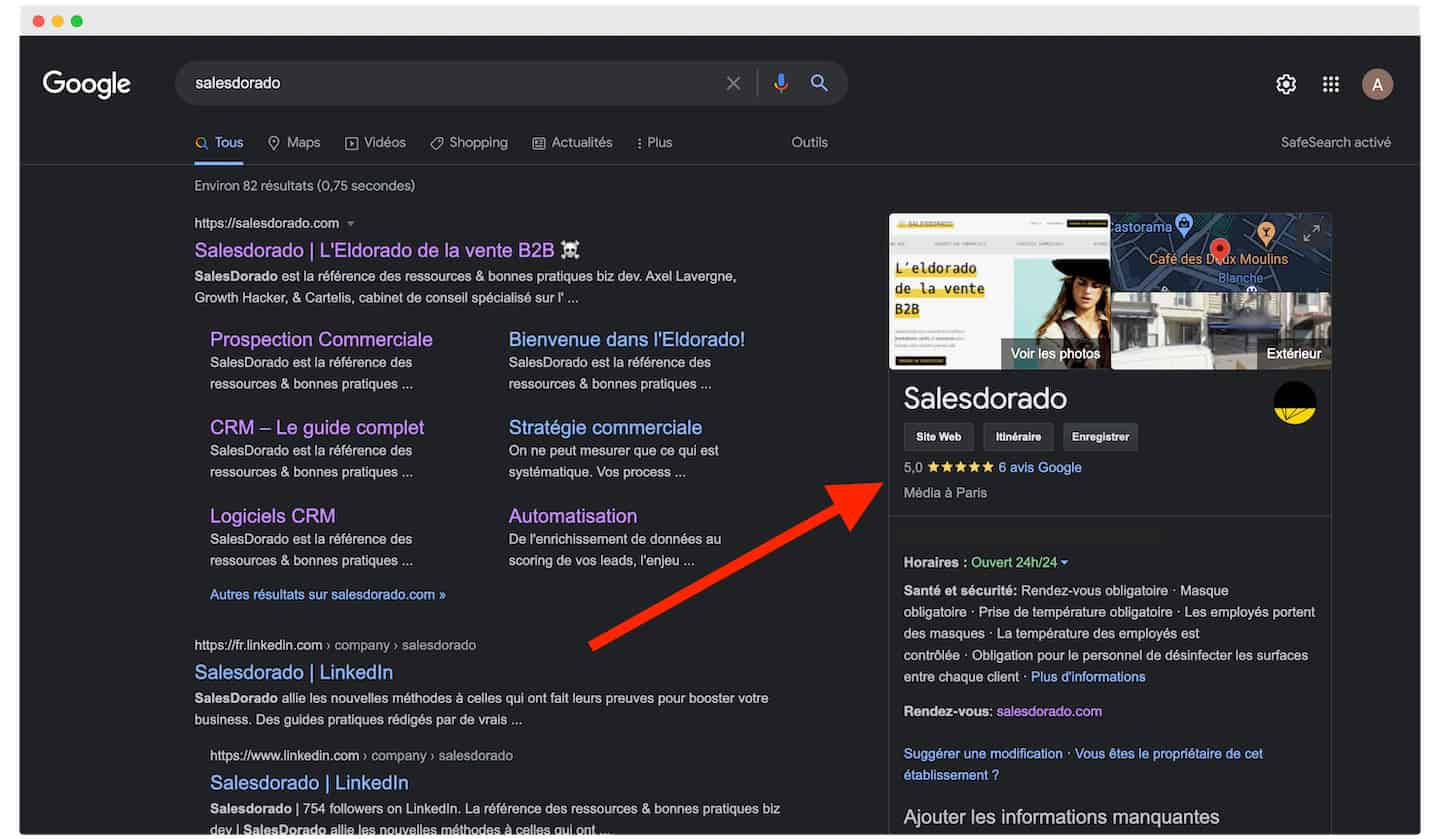 Going further
Read our article on how to use Google Business to get more leads.
Try Google My Business
The creation of a school record is free of charge.
4. Facebook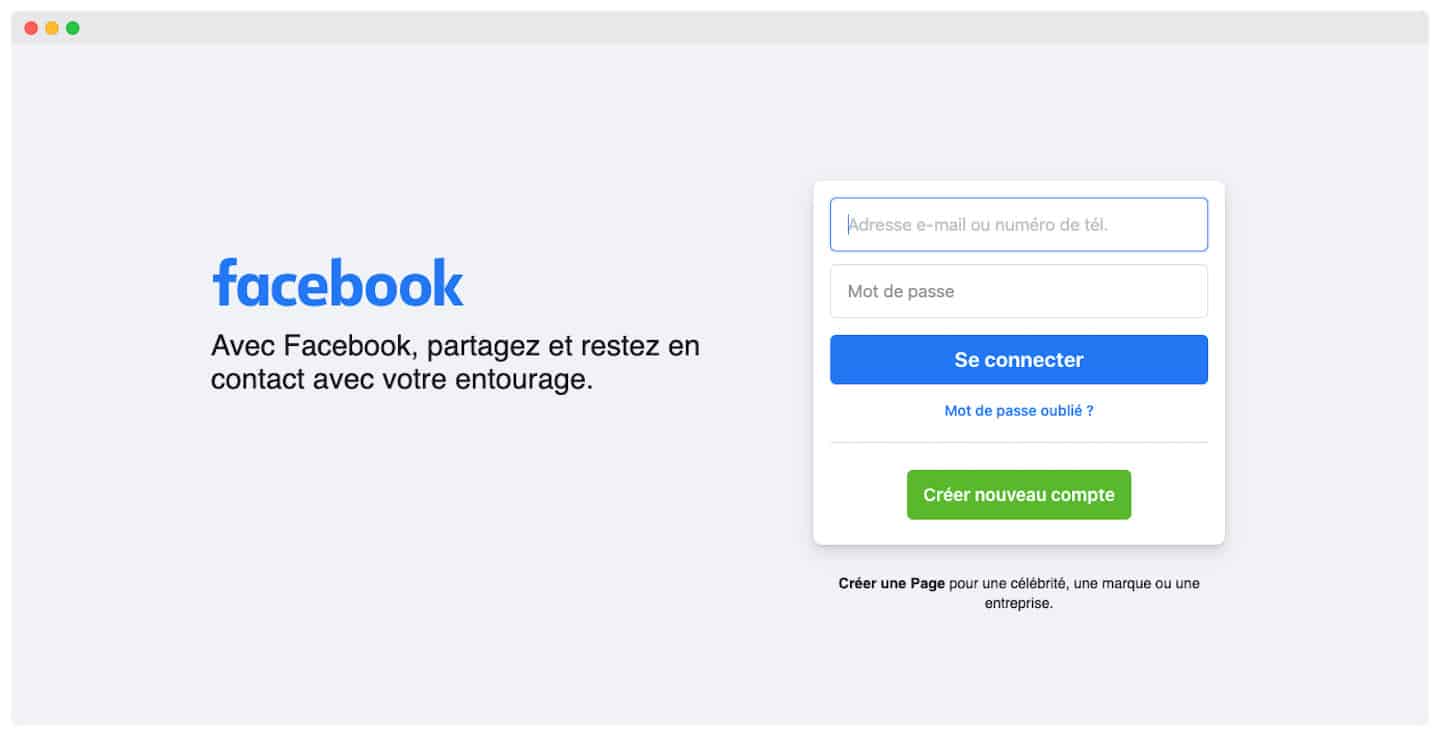 Although not always well known, there is a place on Facebook dedicated to customer reviews: it's Facebook Ratings & Reviews.
When you are on your Facebook page, you see it on the left (and you can't move or delete it).
The principle is simple: any Facebook user can leave a review of a business.
You should go to the company's page in the Notices section.
Then choose the rating by clicking on the stars, and possibly add a written review.
The user also chooses the privacy settings (public, friends or me only).
The benefits of Facebook reviews and comments:
There are more than 2.7 billion active users on Facebook every month. A record that is hard to break …
To get reviews, all you have to do is create a business profile.
On average, 2/3 of users visit the Facebook profile of a local business at least once a week.
Above all, Facebook is a platform designed for communication. So you are more likely to engage in productive conversations with users who have left you a review.
Try Facebook Ratings & Reviews
To get familiar with another feature of the social network.
5. G2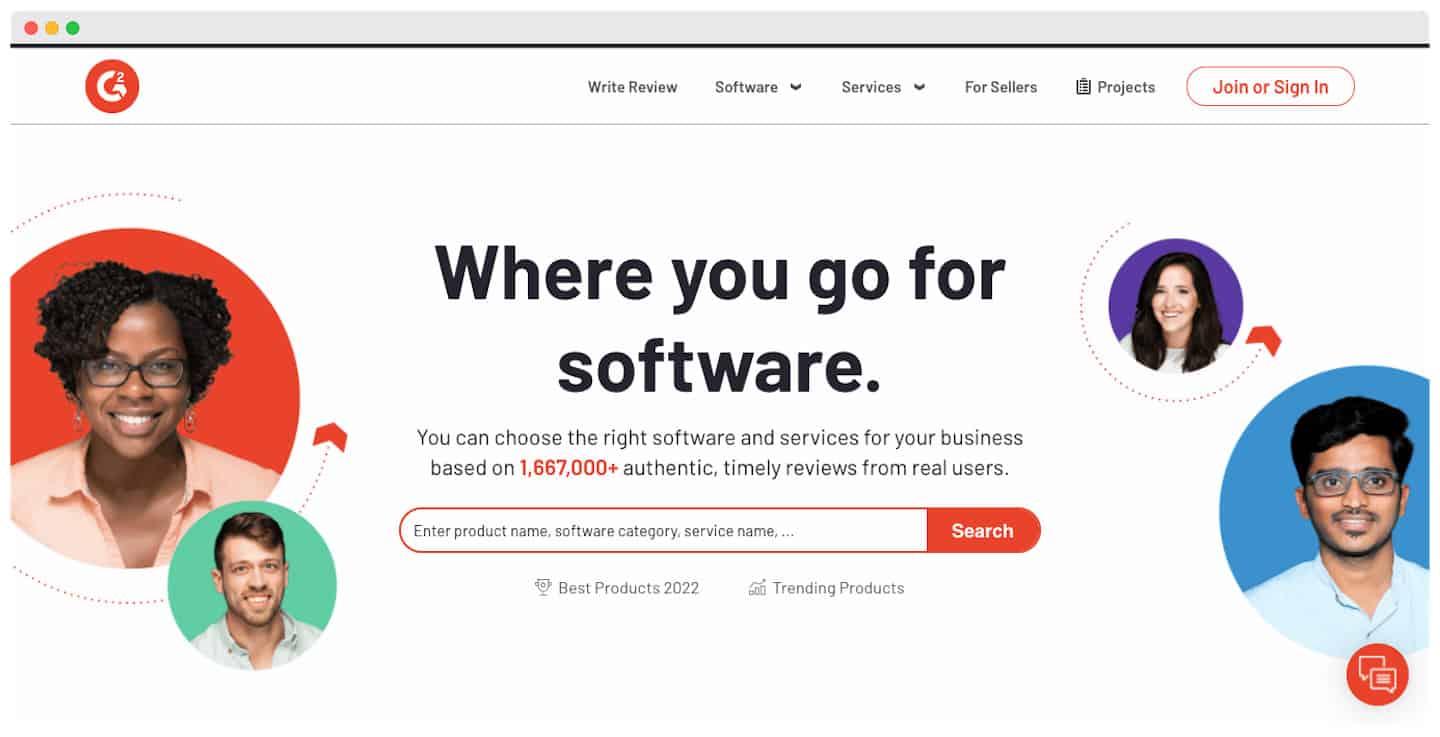 G2 is a bit like Capterra with a better user experience, but 10 times less traffic (and that's generous). A mini Capterra if you like. Except that they are even more expensive.
Here too you can get a free presence and it is quite easy to cheat on the rankings. For example, the number of Twitter followers is taken into account in the ranking. With the number of bots on Twitter, it is extremely easy and very cheap to get tens of thousands of followers.
We won't go into too much detail, but you should know that in a few calls with their teams, if you attack a little, you'll have quite a few insights into the algorithm and quite a few levers that are easy to activate to move up quickly.
But the key to success is customer reviews. And especially recent customer reviews. This aspect is highly overvalued, so it is essential to work on a flow basis (send positive reviews regularly) and not on a stock basis (a campaign every quarter).
You can't buy clicks on G2, the only way is to pay a (frankly outrageously expensive) subscription fee to get the button on your profile to link to a form hosted on G2 rather than to your site.
Our opinion
We put them in 5th place because we can't ignore them after the work they've done to make a lot of big SaaS and B2B customers. But we still don't understand how they still have customers with these prices.
Try G2
You can request a free demo.
6. B2B marketplaces
WordPress, Shopify, Sortlist, Hubspot, Salesforce, thechrome extension marketplace, etc.
All these platforms have generally built algorithms for ranking solutions that are based primarily on customer reviews (number, date – as recent as possible -, and average rating).
It is an extremely powerful lever for driving traffic to highly qualified intents, whether for software or for agencies.
Try Shopify & Hubspot
The top B2B platforms.
7. Trustradius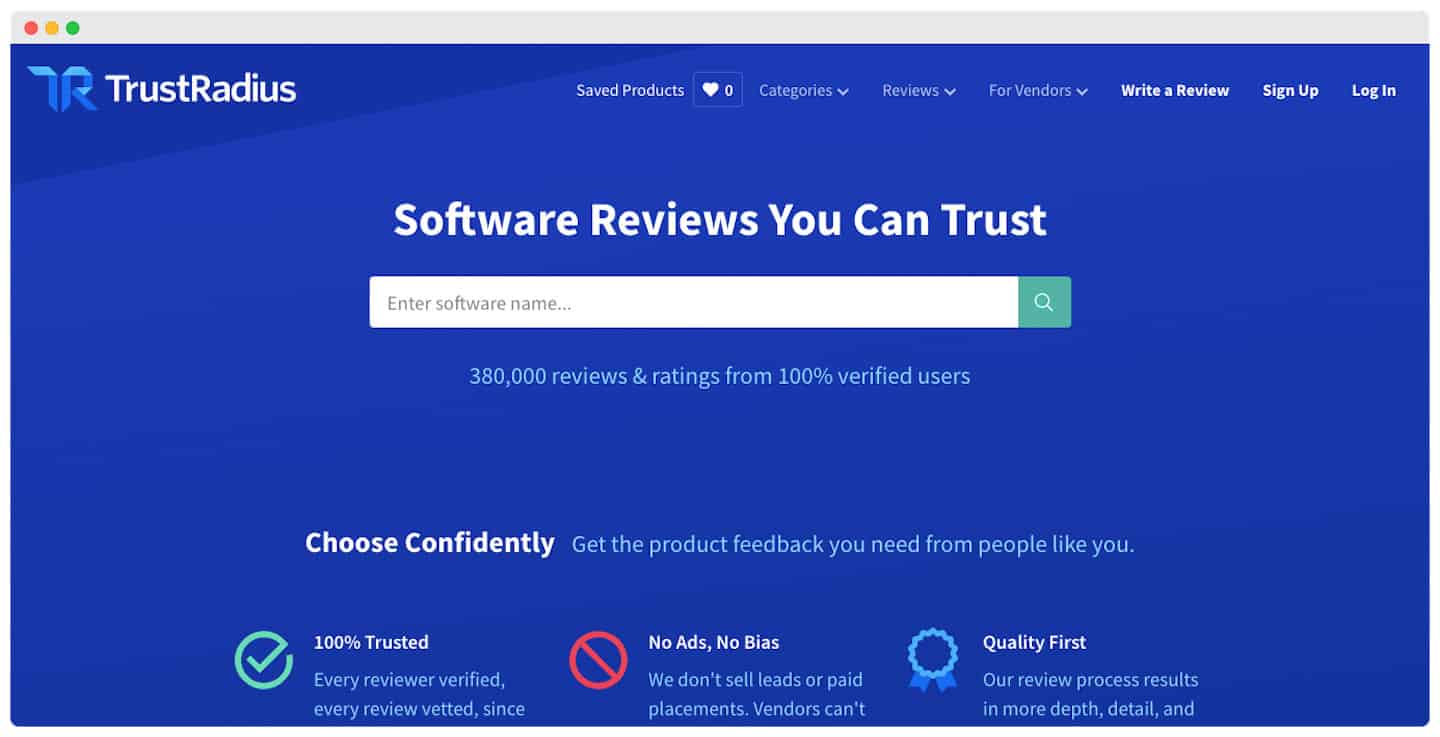 Like G2, TrustRadius is an online evaluation site for software companies, but smaller.
Users have to authenticate themselves via LinkedIn beforehand, although the reviews can be anonymous. The advantage is that it allows them to see what their LinkedIn connections say about certain software on TrustRadius.
Our opinion
The plus: It is possible to look at the ratings for each company one by one, or to look at 2 companies simultaneously side by side to compare their ratings, screenshots and comments.
In addition to being a review platform, Trustradius also offers buying guides by category. These include business intelligence software, HR software, social networks, A/B testing….
This is a real asset to enable users to find the product that best suits them based on the platform's reviews and ratings.
The benefits of TrustRadius :
There are over 300,000 customer reviews posted on TrustRadius.
The platform does not sell leads or advertising placements. So the reviews are unbiased, and companies can't skew the results.
The reviews are very detailed: each review is on average 400 words long.
The Trustradius team checks each review for quality, detail and accuracy.
Try Trustradius
Don't hesitate to ask for a free demo!
8. Trustpilot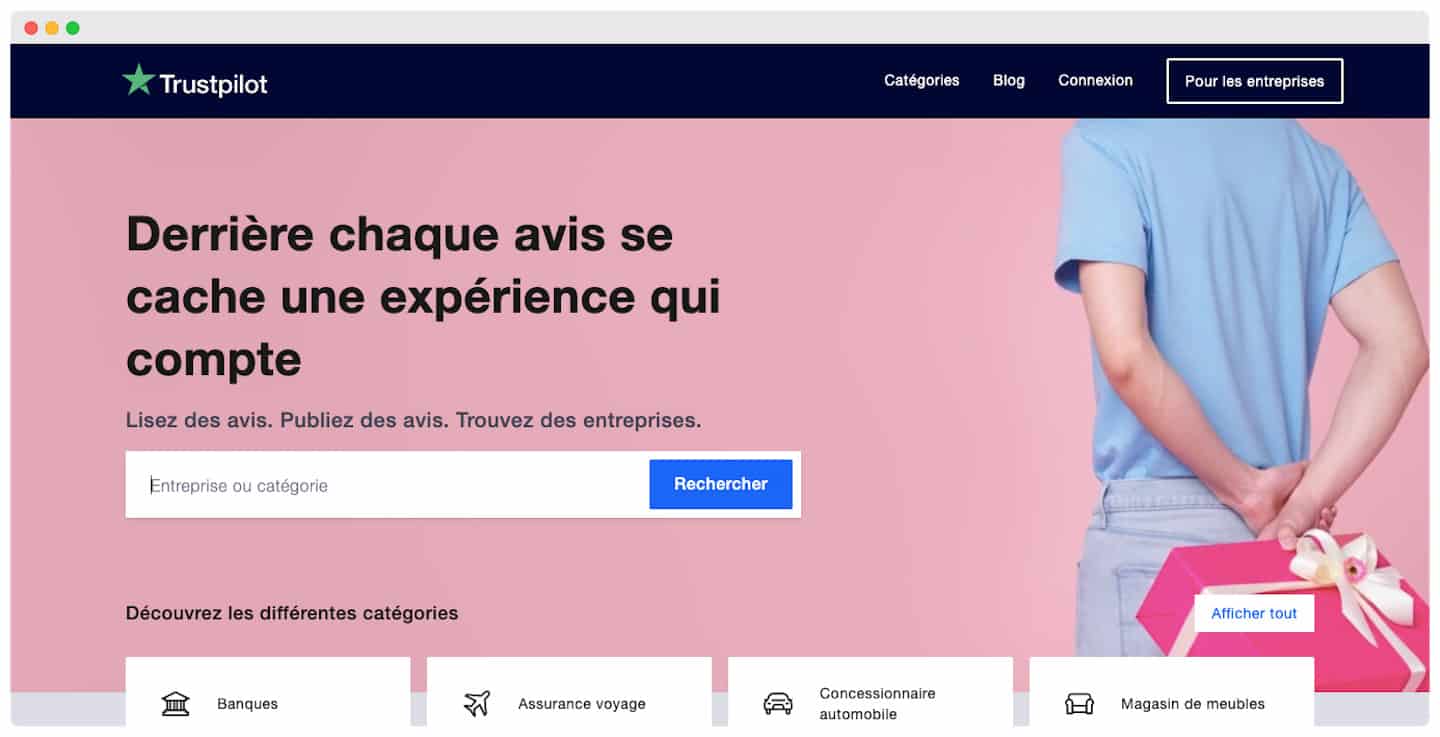 Trustpilot is growing rapidly. The platform is based in Denmark, but has expanded to more than 65 countries, including the US.
The platform helps companies around the world to proactively collect customer feedback.
There is a free version, with which you can create a profile and get reviews. With the paid version, you can also create personalised invitations, share your reviews on social networks and link the data to your internal systems.
The advantages of Trustpilot :
There are over 500,000 websites evaluated.
Trustpilot uses its own rating system to rate its website. And based on approximately 136,000 reviews, it has a rating of 4 out of 5 stars.
The platform has advanced SEO features: your site is ranked higher in the SERPs when customers leave reviews about you.
It can be integrated with Shopify, Magento and MailChimp.
Try Trustpilot
The platform offers a free plan to get started.
9. Glassdoor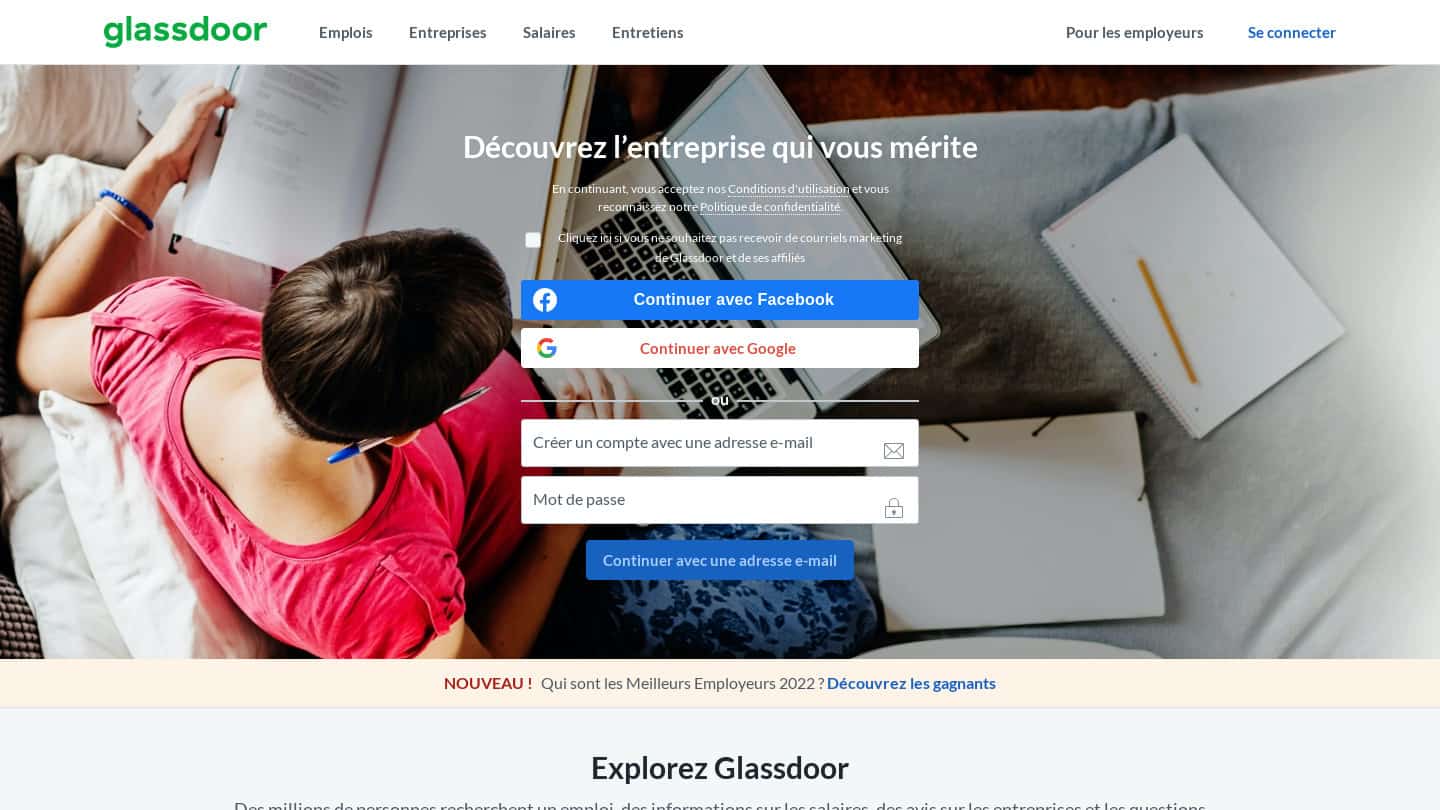 Glassdoor specialises in company reviews for employees, customers and potential investors. The idea is to get an idea of the internal functioning of a company. So it's more qualitative than quantitative.
In practice, employees share their opinions on job interviews, day-to-day work, etc. and the site selects the highest rated companies to show them to visitors first.
Many employers use it to develop their brand and target candidates for possible recruitment. But beyond that, it is a useful tool for sharing ideas for improvement internally within your management team.
Creating an employer account is free, and tracking and responding to reviews is fairly easy. For example, you can choose to receive an email each time a new review is posted, so you can read and respond to it.
The benefits of Glassdoor :
There are about 90 million notices, wages and information listed.
Over 60 million people use Glassdoor every month.
The reviews are left by employees who have worked with this company.
When a company responds to a notice, it displays the employee's name and job title.
Try Glassdoor
The platform for opinions on companies, from salary to work organisation.
10. All Google results on your brand
It is becoming more and more fashionable to position yourself on a competitor's brand name. In general, Adwords is used, but in this case, Waalaxy, a competitor of Leadin, has positioned itself in natural referencing in position 4 on the query "Leadin opinion".
In the case of Mailchimp, the initial results are all positive, but we very quickly come across a Trustpilot profile which is probably not maintained at all, and which has been used for several years as a vent for dissatisfied customers.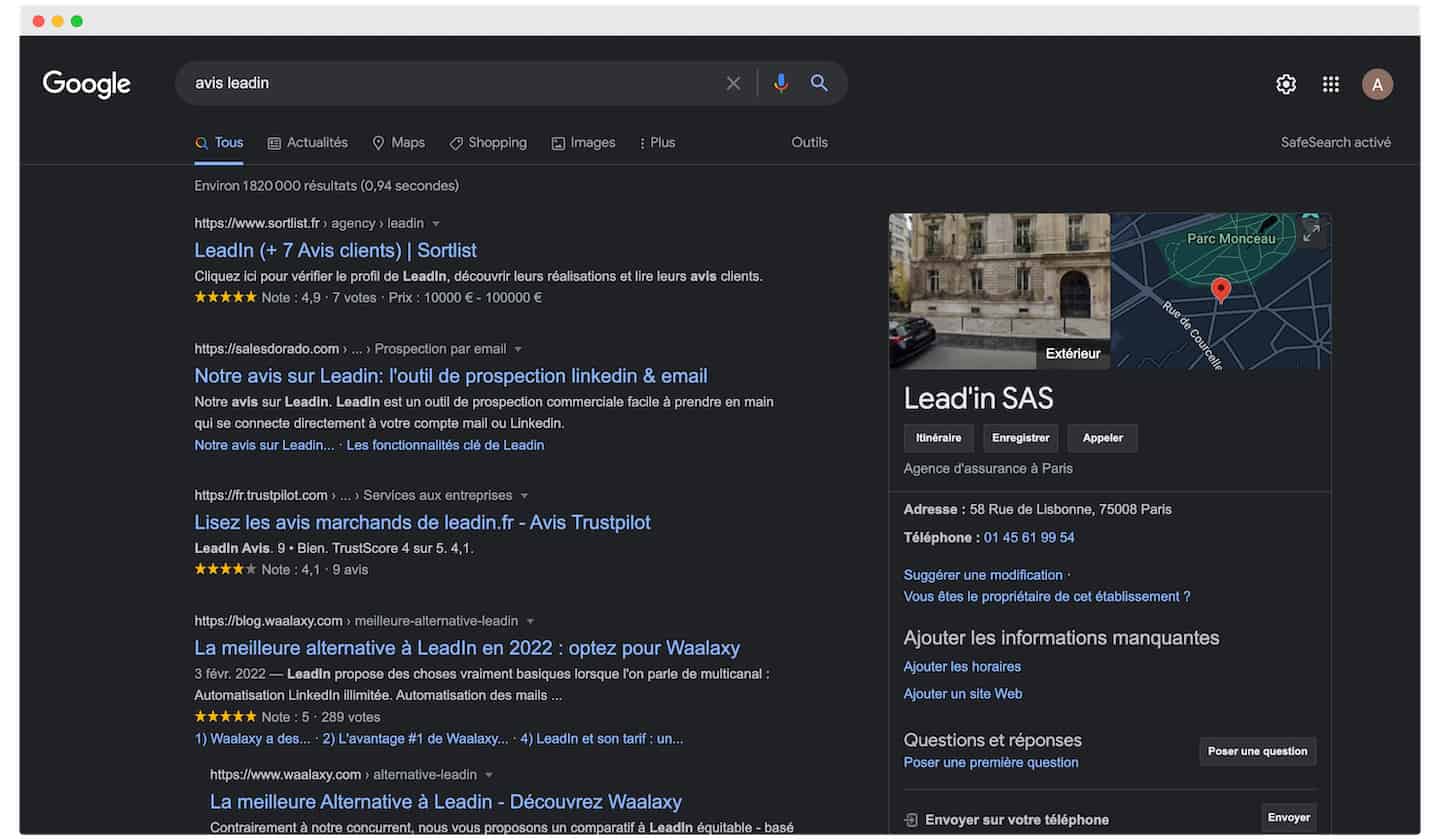 When you are called Mailchimp, you can certainly afford it, and still. But for all the others, it is not very expensive to commission a few blogs to write a review of your solution (such as Salesdorado, La fabrique du net, Leptitdigital)
If they are a bit serious, they will have no difficulty in standing above all these review platforms, and will allow you to control your image.
The approach is generally benevolent, with the aim of showing the advantages of a product, rather than focusing solely on the possible disadvantages. However, most bloggers (especially those who are easily positioned on the front page) value their editorial independence and will not write anything overly promotional or outright misleading.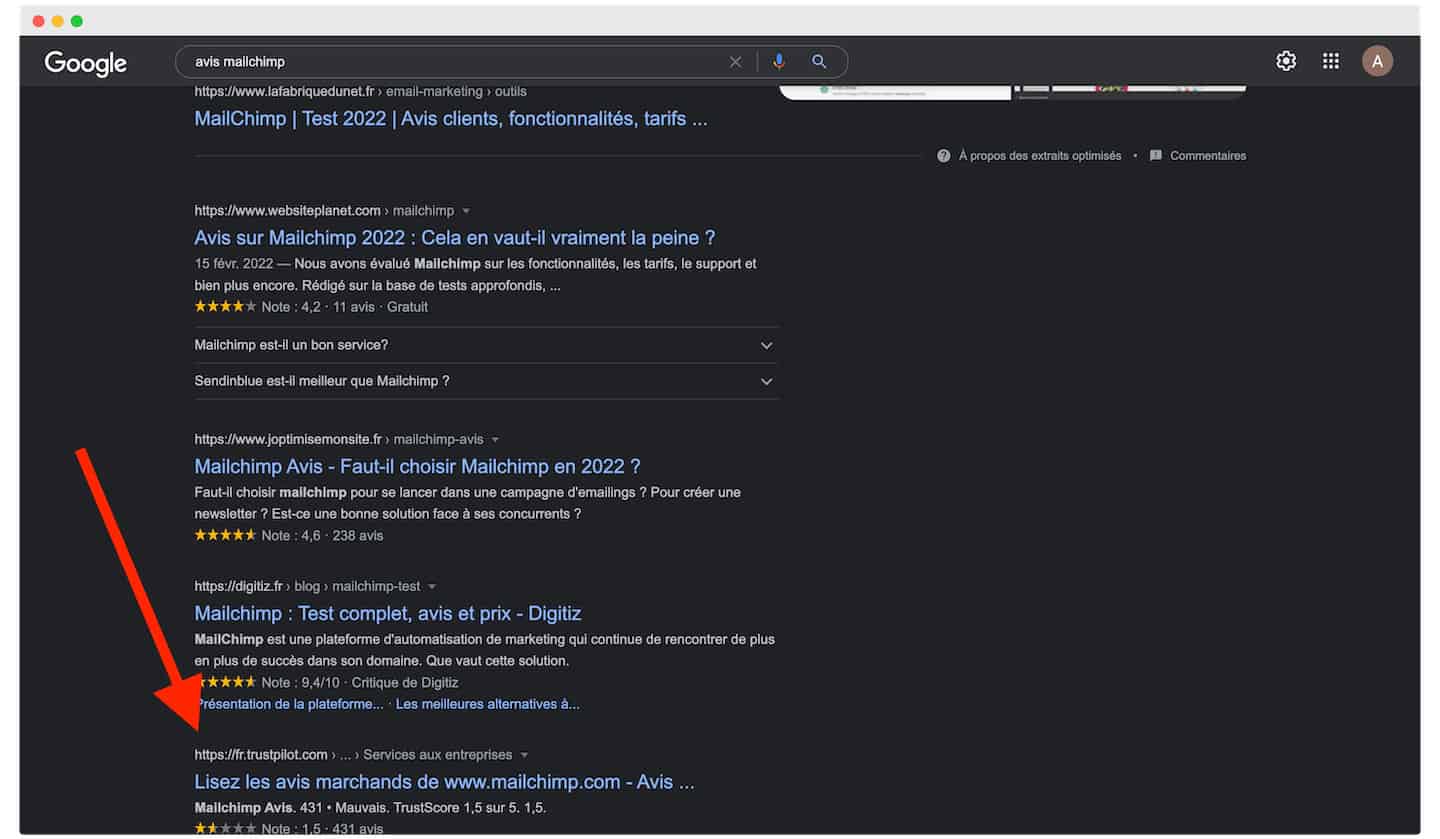 How to use customer reviews in B2B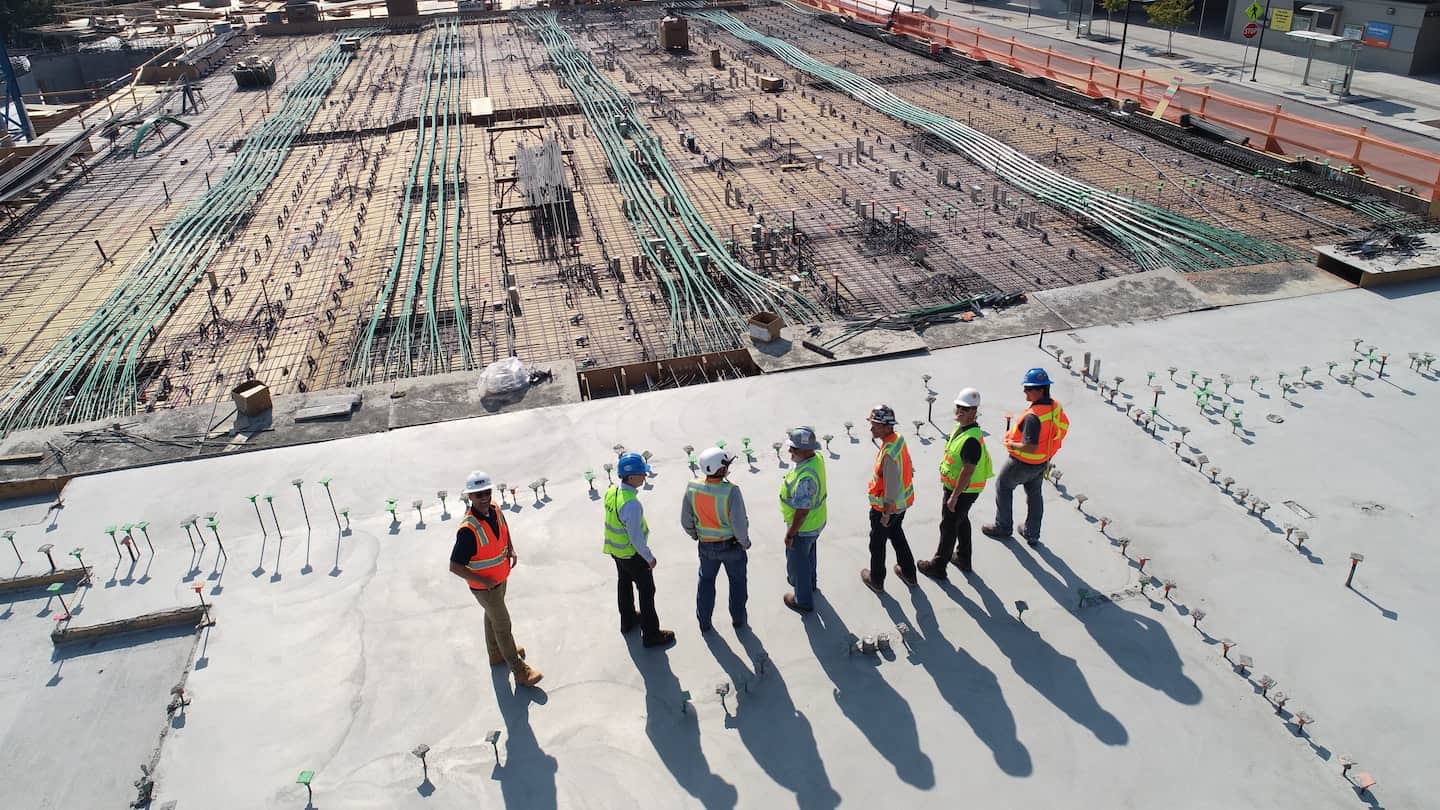 Optimise your CTRs on Google Adwords and generate more leads
+17% CTR. This is the impact of customer reviews on CTRs, compared to ads without reviews. But of course, to benefit from them, you need more than 3.5 stars on average…
You must avoid losing this precious 17% without increasing your marginal cost of acquisition on the channel: this is surely the best argument for connecting your review platform to Google Adwords.
But beware, bad ratings lead to bad CTRs. And Google is all about selling clicks. So having a bad rating can reduce the positive effect generated by the presence of customer reviews on your ad.
And eventually, Google may stop showing your ad.
So keep an eye on the percentage of your reviews. This is a key performance indicator, which is easy to ignore, but which has a direct impact on your lead generation.
Master your market positioning and convert better
Managing your customer reviews means taking ownership of the story that is being told about you. Your potential customers will always check your reviews first.
So the goal is to make sure they only see what you want them to see. Digital marketing is all about repetition. A good CRO strategy is about making sure your potential customers hear and read the same thing about you every time.
Hubspot has theorised this phenomenon: they call it the surround sound effect.
Buying a presence to create momentum
According to Capterra, businesses with reviews get an average of 22% more traffic and 79% more leads than those without reviews.
Clearly, you have to make sure you get as many reviews as possible so as not to affect conversion rates. And for that, paid platforms are more scalable.
At the end of the day, using your opinions is a real asset for your company and your brand!
Why use customer reviews in B2B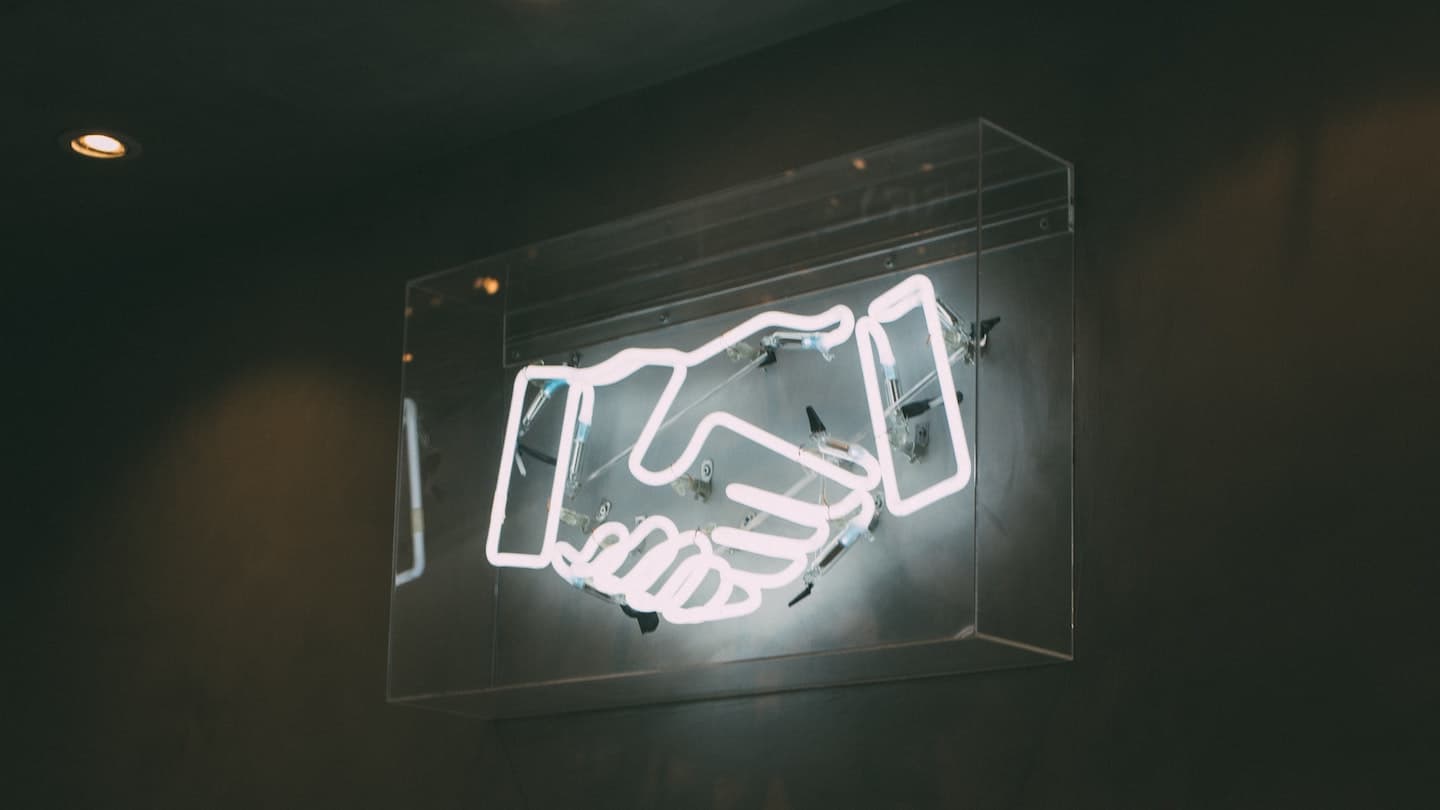 There are sectors where the importance of customer reviews is widely accepted, such as e-commerce or mobile apps. But when it comes to B2B and SaaS services, we tend to think that it is negligible … And yet :
A recent study by McKinsey shows that customers increasingly prefer self-service in their customer journey. You could call it the "consumerisation of B2B decision-making". And with the Covid19 pandemic, this has only accelerated.
G2 surveyed its users to find out if a reliable review of a product or service would influence their purchase. The answer was a resounding 92% yes.
Looking at the performance of the notification platforms during the pandemic, it is clear that the phenomenon is still growing:
Capterra, Getapp & Software advice are competing for the top spot in a much more intense way than before.
G2 and Trustpilot have entered the top of the most dynamic unlisted companies.
For Gartner products, recent notices have increased by 1.5 times by 2021.
Our opinion
Clearly, B2B companies are paying more and more attention to how their services are perceived on review platforms. And the process is already underway, so don't wait any longer to get involved!
What makes a good B2B customer review platform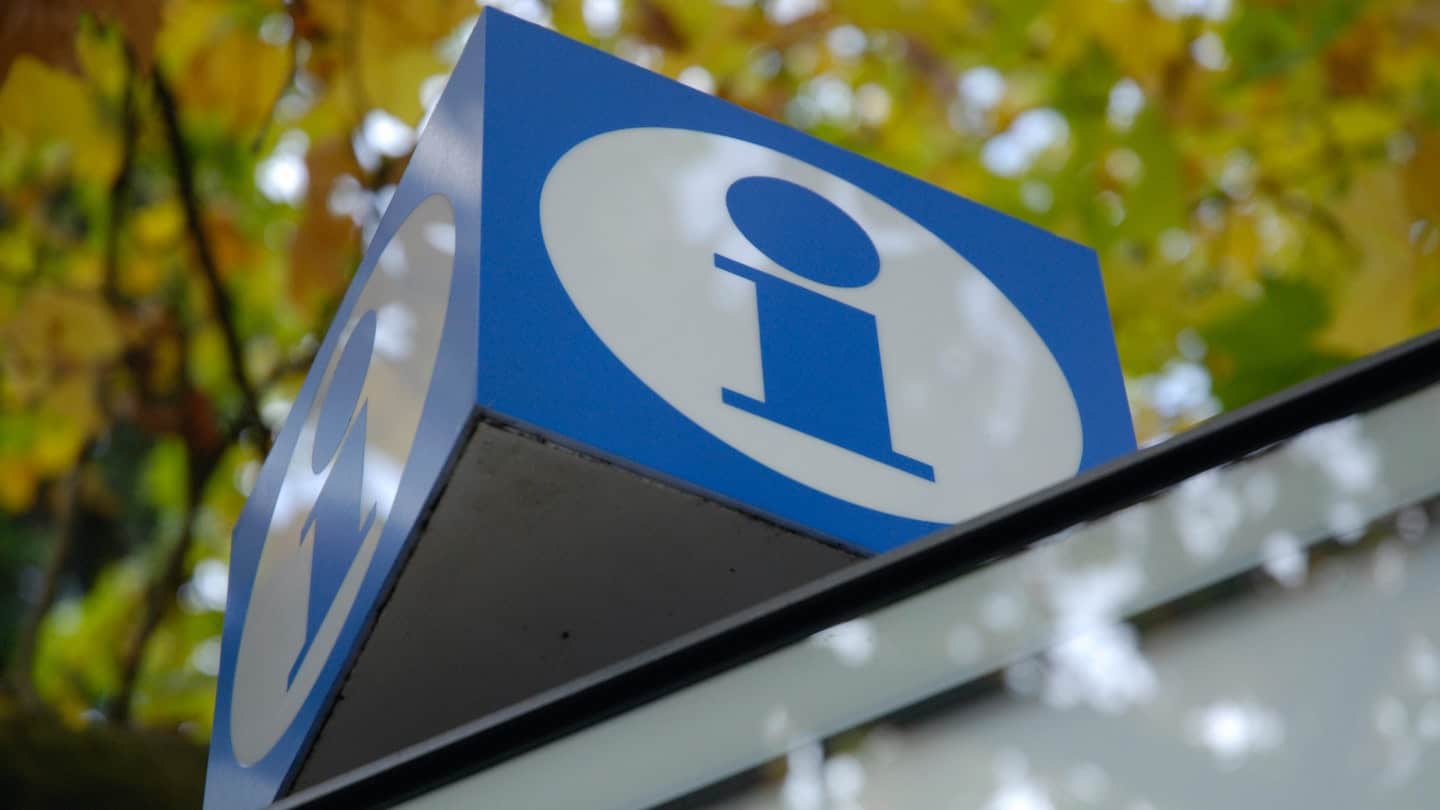 1. Google Ads certification
Choose a Google Ads certified platform. It may seem obvious, but many businesses don't. Rather than having 7 different platforms, settle for one that is Ads certified.
To be eligible for rich snippet on Adwords (the stars under the ad), Google has issued a report on the subject:
At least 100 verified reviews in the country in which the ad is distributed are required.
These notices must be less than 12 months old.
They must represent an overall average of 3.5 stars or more.
Ideally, there should be 100 notices per year per country of operation. No more than that. This breakdown by country can complicate matters, as many platforms classify reviews by language.
But some platforms don't rank them at all. For example, Shopify ranks all reviews regardless of language, as does the WordPress plugin directory. And both are very powerful lead generation tools.
In short, the idea is to send reviews to the chosen platform only from countries where you are sure to have more than 100 reviews per year.
2. Traffic potential
One point to consider when choosing review platforms is their potential risk to your business. Monitor carefully what is being said about you and your services.
Basically, the question is: if you Google "your business + reviews", which platforms come up first?
If a large review platform is "squatting" on this keyword and appears first, make sure your rating and recent reviews are all positive.
Because no matter what the potential impact of optimising this or that platform is, if your profile is "sullied" by a first negative result, it is a pure cost.
So check out what they say about you:
In the beginning, focus only on the first 3 results.
Once you have a better handle on your e-reputation at the top of the page, expand to the entire first page of results.
No need to go to the second page, no one reads it.
Pro tip
Follow up methodically and regularly. If you have an SEO agency, ask them, they often have tools to monitor this in an automated way.
3. Quantity and quality of customer reviews
Leaving a positive review on Trustpilot literally takes 2 minutes. So you can ask customers who are not super committed to leave you a review.
On Capterra or G2, it takes much longer. If you don't have an account yet, you have to create one, with validation of email, phone number, etc.
If you send all your customers to these more demanding platforms, your conversion rates will be very poor.
Nothing new: segmentation is fundamental. If you send all your satisfied but not very committed customers to Capterra, you will end up with very few reviews on that platform.
And you're missing out on many positive reviews on more accessible platforms like Shopify, WordPress, or certified review platforms. This is the classic cost/impact trade-off.
In the end, for every G2 review you get, you could have several on Trustpilot. And the number of reviews is very important for customers: it is a social proof that will be very useful for you.
The ideal is to seek a balance. Choose a platform where it is easy to leave a review quickly, and a more selective platform to get more constructed reviews.
And this will be reflected in the results on Google: the more quality content you send to a site, the more likely it is to take the first place.
Reader Interactions