The project management software market is full of all kinds of offers: between the behemoths that have been established for several years and the small specialized software (in view of Kanban, Gantt charts, etc.), it is not always easy to make a choice.
Most of them offer free plans that allow you to discover the tool: but then again, there are several types of free project management software depending on your needs.
Some offer very advanced features but are limited to a handful of users, while others are very collaborative but remain fairly basic in the functions they offer.
To help you see things more clearly, we give you our 12 favorite free project management software!
What makes a good free project management software?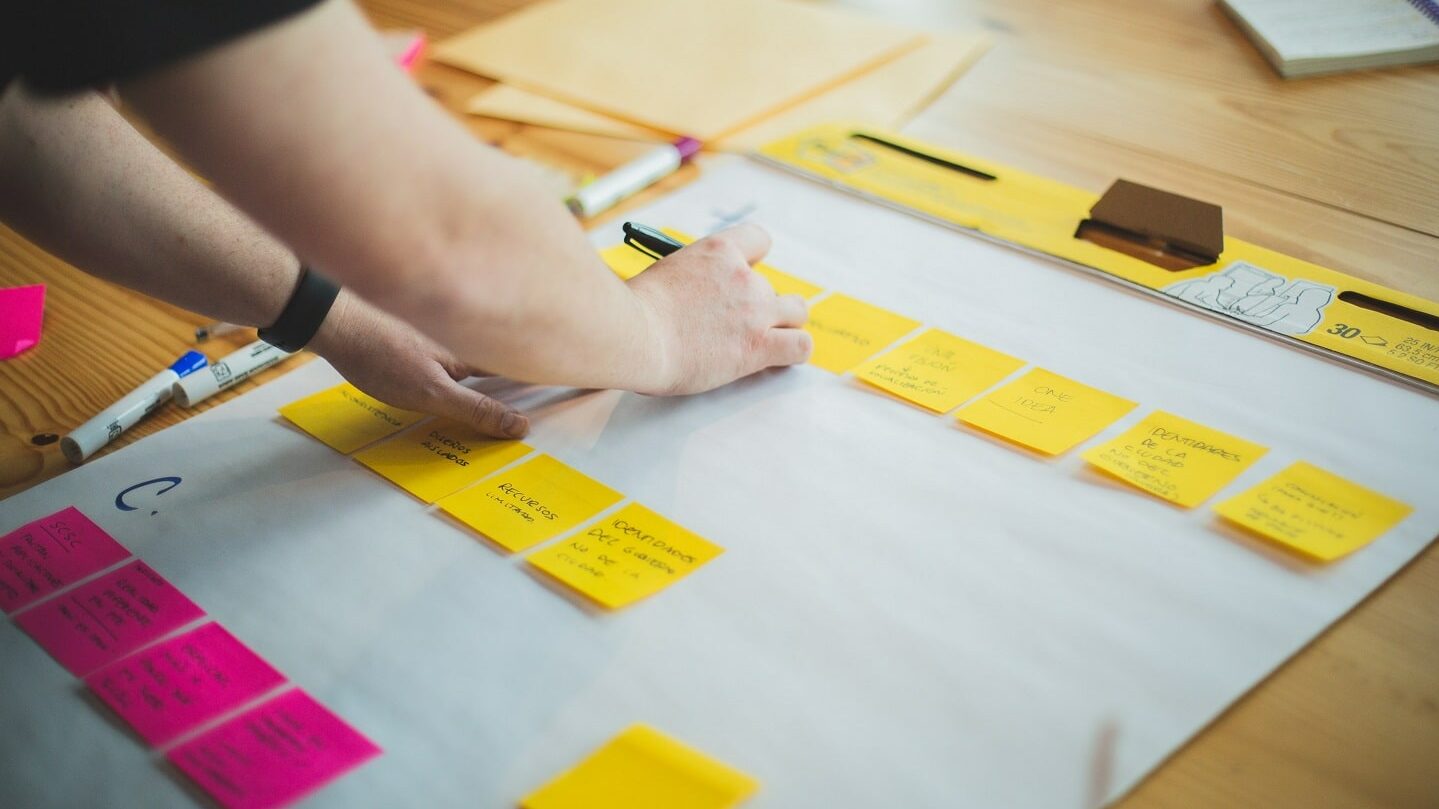 If project management software has become essential for companies, regardless of their size, it's because it offers many features that can be grouped into three categories:
Task management and visualization: you have a global view of your projects (time and resources mobilized) over a given period of time, you can split projects into tasks or stages of completion (with the possibility of having a Kanban view, Gantt chart software, etc.)
Internal collaboration: this is software for sharing information (e.g. collaborative comment space), for distributing and assigning tasks within and between teams, with reminders (notifications, deadline reminders)
Integrations: a must if the software is to be of value – a rich catalog of integrations to facilitate linking with other tools used by the team.
Salesdorado's opinion
Very often, the limits of free plans are not so much on features (most of them are available) but on volumes (maximum number of users or projects).
Top 12 free project management software
#1 Monday: the best tool for small teams with complex projects
Monday is one of the most flexible project management software on the market, ideal for companies looking for a comprehensive project and document management tool.
The limitations of this feature-rich plan are the number of users, limited to 3, as well as more advanced automation and integration features.
To unlock these limits, the first plan starts at 8 euros/user/month for an unlimited number of users and other benefits such as 5 GB of storage or priority customer service.
Try Monday for free
Monday's free plan is ideal for small teams with complex projects!
#2 Wrike: for Excel spreadsheet essentials
Wrike is an ideal project management software for complex projects involving multiple teams. However, it offers a free plan that is perfectly suited to smaller structures, which includes the essential features without any user limit.
The main limitations of this free plan are the lack of automation, integration and reporting features, and are more relevant to large, complex projects.
The 1st plan is $9.8/month/user but you will have to opt for the Business plan at $24.80/month/user to access all the features of Wrike that make it one of the best project management software on the market.
Try Wrike for free
For Excel spreadsheet freaks, Wrike is the best free project management software.
#3 Trello: a simple and accessible Kanban tool
If Trello is an extremely popular solution among project management novices, it's because its free plan is both very accessible while offering quite advanced features, including automation or a mobile application.
This plan is however limited to 10 boards, and only in Kanban view (although the free plan allows to customize these Kanban boards).
To access all these features, as well as increase the number of guests allowed on a board, the standard plan is available from $6/month/user.
Try Trello for free
For those who are used to Kanban boards, Trello is an ultra-accessible free solution.
#4 Asana: a communication tool without advanced features
Asana's free plan is very interesting in that it offers different views of your projects (Kanban, list and calendar) as well as a large number of integrations, notably with time tracking software. And most importantly, it is accessible to up to 15 users.
This has a logical effect on the range of functions, which is more limited than in the other programs in this top. The free plan contains no automation features, and is very limited in reporting.
To access it, you will have to prefer the Premium plan, starting at 10.99 euros per user per month, which also allows you to have an unlimited number of guests on your projects.
Try Asana for free
For a large team that doesn't need functional depth, Asana is the perfect tool!
#5 Taiga: a highly advanced self-hosted tool
Taiga.io offers one of the most complete free plans on the market: open-source project management software designed specifically for Agile teams, developers and start-ups, it offers true functional depth and is infinitely customizable.
The limit of 15 users is also quite generous, but the free plan only offers 5 private projects, which may slow down larger teams.
To unlock all these limitations, the $5/month/user premium plan is still quite attractive.
Try Taiga for free
For those looking for a free and very complete open-source tool, Taiga is a very good option.
#6 nTask: for daily monitoring
nTask is a project management software that offers a free plan that is quite interesting in that it offers many features often reserved for paid plans, such as time tracking and reporting software.
Customer reviews also praise its highly responsive customer support!
On the other hand, the free version of nTask is limited to 5 users, and does not offer Kanban views or Gantt charts, for those who are used to them.
For this, the premium plan is $3/month/user and the Business plan, which unlocks all the limits of the other versions, is $8/month/user.
Try nTask for free
The nTask free plan is limited in number of users, but not in number of features!
#7 Basecamp: the tried-and-tested software of long standing
Basecamp offers a project management service for individuals or small teams that is free for 3 projects, 20 users and 1 Gb of storage.
However, this plan is limited in the features offered, especially in terms of customization and integration.
What makes Basecamp unique is that it offers only one paid plan, at $99/month to access all the features of the software and with no user or project limits. This can be a great solution for teams looking for an all-in-one solution.
Try Basecamp for free
If you are looking for a proven software, we recommend Basecamp's free plan.
#8 Lavagna: the lightweight open source solution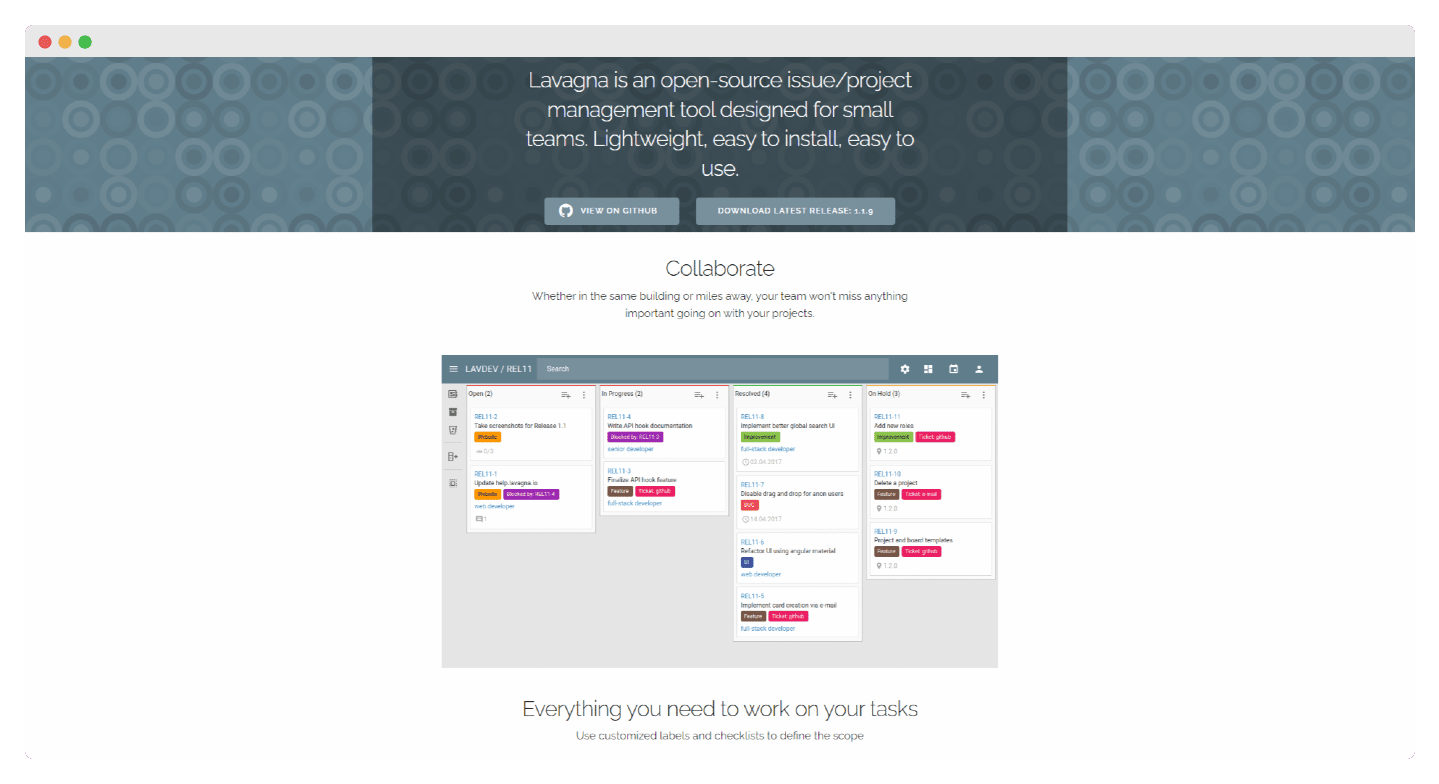 Lavagna is an open-source project management tool designed for small teams. While its design is less attractive than other software, it is a lightweight solution that is easy to install and use.
Based on the Kanban board, the software is infinitely customizable and you can choose your integrations thanks to open source. There is no paid version of Lavagna which is free forever!
Try Lavagna for free
Lavagna is the only completely free software in this top!
#9 Clickup: for large teams with small functional requirements
Clickup is one of the best value for money on the market. Its freemium plan offers great functional depth, and above all an unlimited number of users.
This goes with a limited number of projects to 5, as well as limits on customization, modification of your tasks and proposed views. Some integrations are also reserved for paid plans.
The first plan is $5/month/user and unlocks almost all of these limits.
Try Clickup for free
Clickup is a perfect solution for those who do not need functional depth but a large number of users!
#10 TeamGantt: for those who are used to Gantt charts
Used by Amazon, Netflix and Nike, TeamGantt is a project management software specialized in Gantt charts. Its free plan offers all the advanced features with a clean and attractive design.
The most? Comparison functions for planned and realized timelines.
This free plan is primarily intended for freelancers or designed for personal projects as it is limited to one project and one manager.
The Lite plan is then $19/manager/month with 5 employees. You have to upgrade to the $49/month Pro plan to unlock the number of collaborators who can access the Gantt chart.
Try TeamGantt for free
If you have a strong preference for Gantt charts, the free TeamGantt plan is perfect for your teams!
#11 MeisterTask: for those looking for an alternative to Trello
Like Trello, MeisterTask is a project management software that specializes in Kanban boards but is cloud-based and has more advanced features. Its free plan is ideal for small teams or personal projects and offers all the features you would expect from this type of tool.
In terms of limitations, despite an unlimited number of users, the free plan offers only 3 projects and almost no integration or automation features.
The Pro version of MeisterTask starts at 8.25 euros per month and offers an unlimited number of projects and integrations, automations, the ability to create recurring tasks, a calendar view, and statistics and reports.
Try MeisterTask for free
MeisterTask is a free software that mixes Kanban view and sharing through the cloud.
#12 Notion: for those looking for a collaborative tool
Notion is a reference when it comes to project management software: an easy-to-use and intuitive tool, it offers a very popular free plan that allows for effective internal communication through note-taking software, link sharing, etc.
The limit is mainly the number of users because the free plan is primarily intended for personal use and is limited to 5 users.
You can opt for the Personal Pro plan at $5/month/user but for larger teams, you may want to consider the Team plan which unlocks all user limits starting at $8/month/user.
Try Notion for free
Notion is a reference in project management software and especially in collaborative tools!