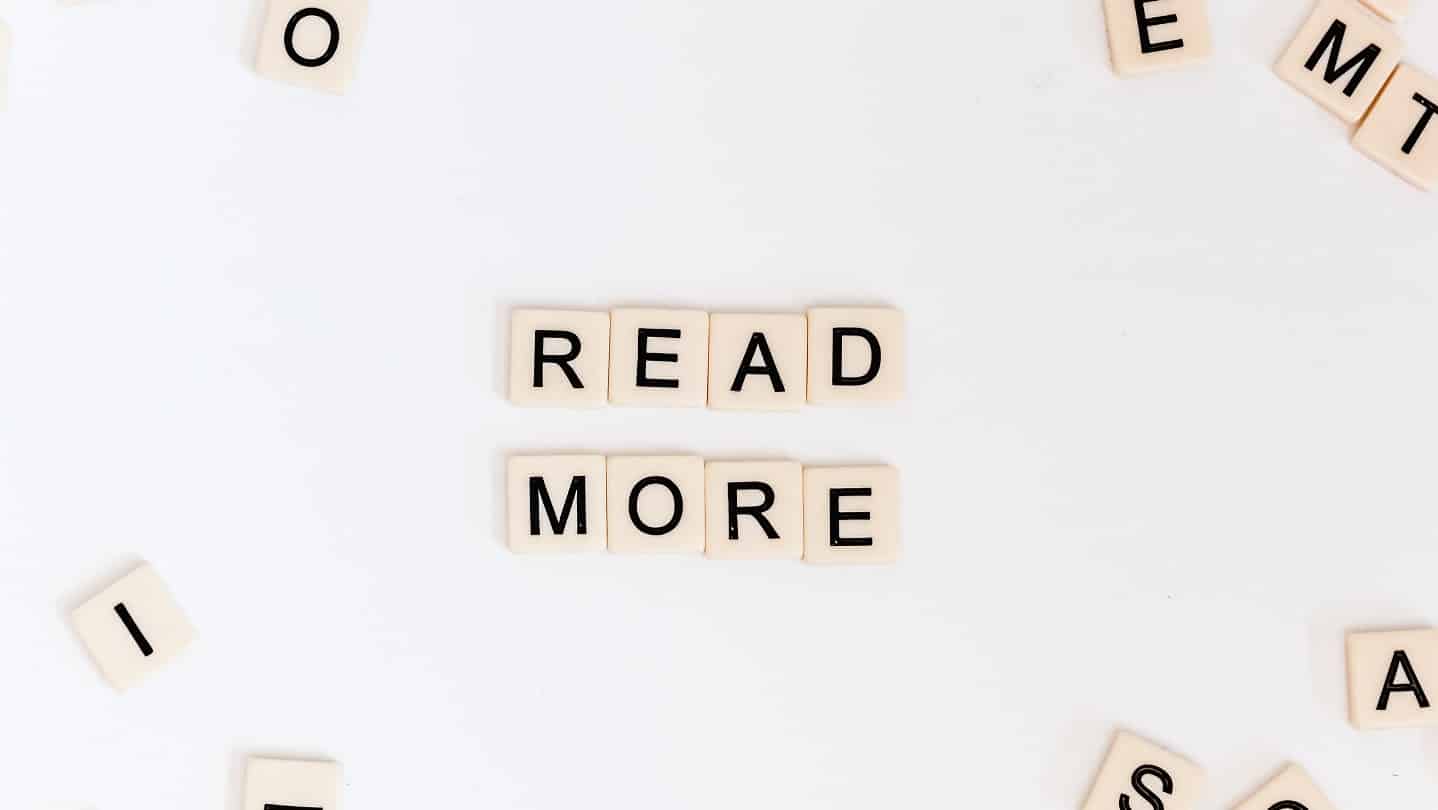 We share with you 24 resources that we use at Salesdorado for inspiration and for our personal monitoring. These 24 blogs are nuggets of information that will help you keep up with all the latest B2B trends: B2B marketing, lead generation, growth, sales, etc. Enjoy reading!
The best B2B marketing blogs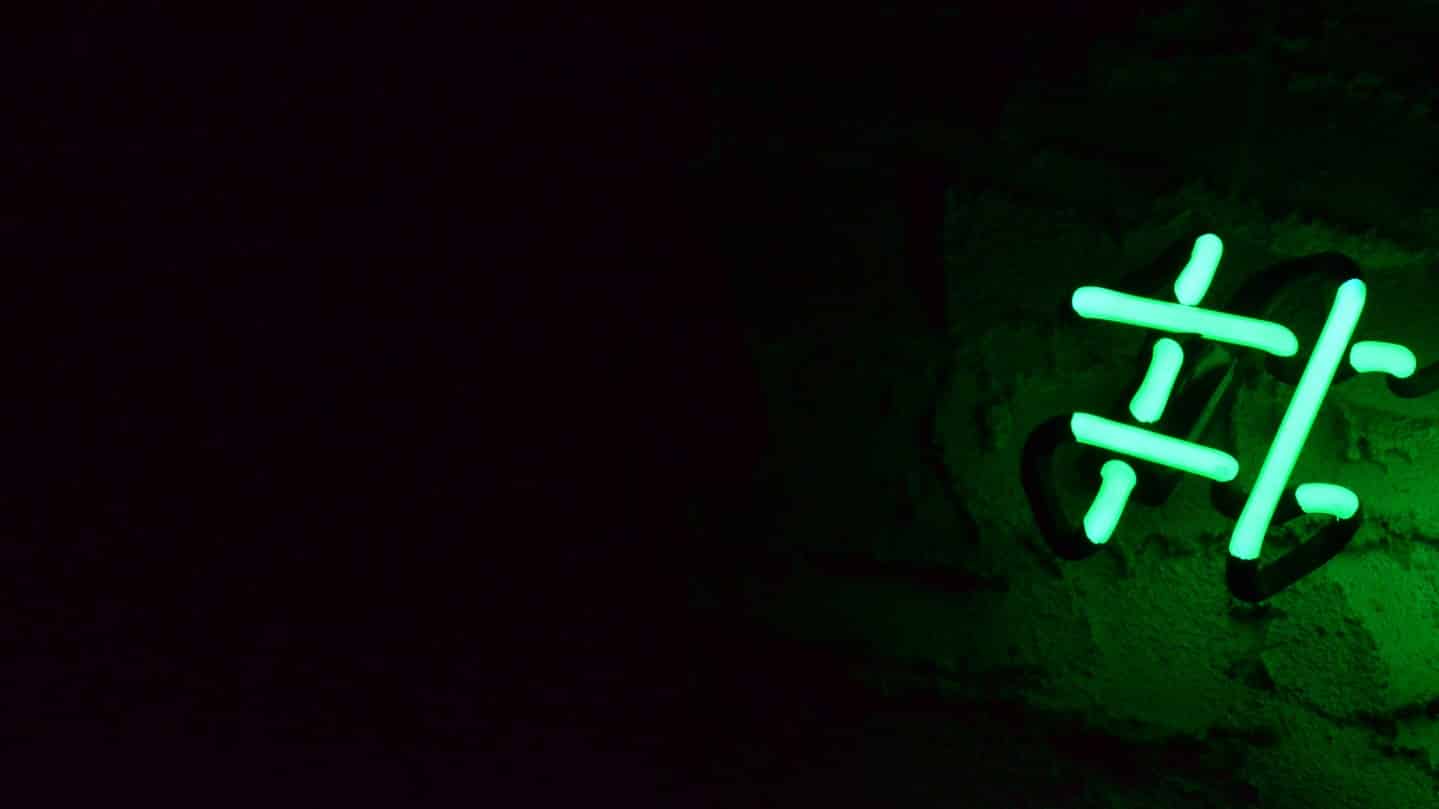 1. Lenny's newsletter
Lenny Rachitsky is an ex-Airbnb guy who is now a business angel in SaaS, marketplaces and Web3 platforms. He writes the weekly Lenny's Newsletter where he talks about entrepreneurship, growth and productivity.
Become a pricing, retention, SEO and startup trend master by subscribing!
Lenny's Newsletter
Subscribe to Lenny's Newsletter!
2. Foundation Inc – the lab
Foundation Inc is a B2B content marketing agency. The big plus is that they have a lot of resources on their site, including a lab in which they present a lot of concepts that work in B2B environments. You will find for example very precise case studies, like on Salesforce for example. A newsletter is also available!
Lab Foundation Inc
Take a look at the Lab Foundation Inc!
3. David Cummings
David Cummings' blog is a reference in the startup, investment and tech community. It must be said that he has a lot of experience. He founded Pardot, Salesloft & Terminus and is also a business angel.
There are literally thousands of fascinating articles and analyses on the blog. A great site if you want to master the theory and illustrate it with practical cases.
David Dummings
Follow David Cummings' blog to enrich your startup culture.
4. Kyle Poyar
Partner at OpenView, a venture capital fund, Kyle Poyar publishes a newsletter focused on growth and marketing. He publishes a number of guides to help your business build an audience.
The blog is still a bit young but it's really coming on strong. In any case, the content is already of a very high standard!
Kyle Poyar
Find out how to grow your audience with Kyle Poyar.
5. Belkins
Belkins is a marketing agency founded in 2017 and based on B2B lead generation. A blog is available on their website where they talk about sales, influence and lead generation. The best part is that they also make available their case studies that can inspire you.
At Salesdorado, we use it to stay on top of all marketing trends and we highly recommend it.
Belkins
Get up to speed on influence and lead generation!
6. Harvard Business Review
It's the entrepreneurial magazine published by Harvard Business School since 1922. It's more of a magazine than a blog, but many articles on innovation and marketing are free and so is the newsletter. To subscribe, it's 14,50€/month.
Harvard Business Review
The Harvard Business Review is the leading journal on innovation and technology.
7. Venture Harbour
Venture Harbour is a venture studio that aims to create one innovative, autonomous and scalable start-up per year. So they are the pros of growth, and that's probably why their marketing and software guides and blog are so exciting.
Venture Harbour
Find out how to get growth in the digital world!
8. G2
As you probably know, hundreds of thousands of software reviews are published on G2. But you may not know about their learning hub, with lots of articles on marketing, tech, and even design!
G2
It's not too late to discover the thousands of articles on G2!
9. Animalz
Animalz is a content marketing agency. Their blog is a real gold mine. You'll find well thought out and illustrated articles on content marketing. We're sure that this blog will give you what you need to create and distribute relevant content. Plus, there are plenty of podcasts available!
Animalz
Find out what content works on Animalz!
10. The meta blog
The meta blog is a blog set up by Axel Lavergne, the co-founder of Salesdorado.
The blog dates back to late 2021, and the aim is to provide very concrete tips and resources on content marketing, and how to produce (written) content that generates conversions at scale.
We talk about content production, monetisation, lead generation and link building.
The Meta Blog
Become a content marketing and lead generation expert!
The best blogs on B2B sales
11. Salesdorado
Salesdorado is a blog created by Axel Lavergne and Cartelis, a CRM consultancy. We have surrounded ourselves with seasoned B2B sales practitioners to create a media rich in tips and actionable resources to sell more and sell better.
We were a bit fed up with pseudo growth hackers/influencers who are too detached from reality and who sell a lot of dreams, but not much in the way of concrete results. We try to keep a business-first approach, always trying to bring more efficiency to each step of the sales process.
The objective is to combine new methods and our knowledge of data and automation with best business practices to build real business processes that generate business.
Salesdorado
Master all the tools to make your business explode!
12. Sales Hacker
Podcasts, events, forums and articles, Sales Hacker is the largest B2B sales network. You will find tips and presentations of sales tools, but also mailing templates to boost your business.
Ask questions, submit articles, attend webinars and meet inspiring entrepreneurs: these are the goals of the Sales Hacker community!
Sales Hacker
Join the largest B2B sales network!
13. Vainu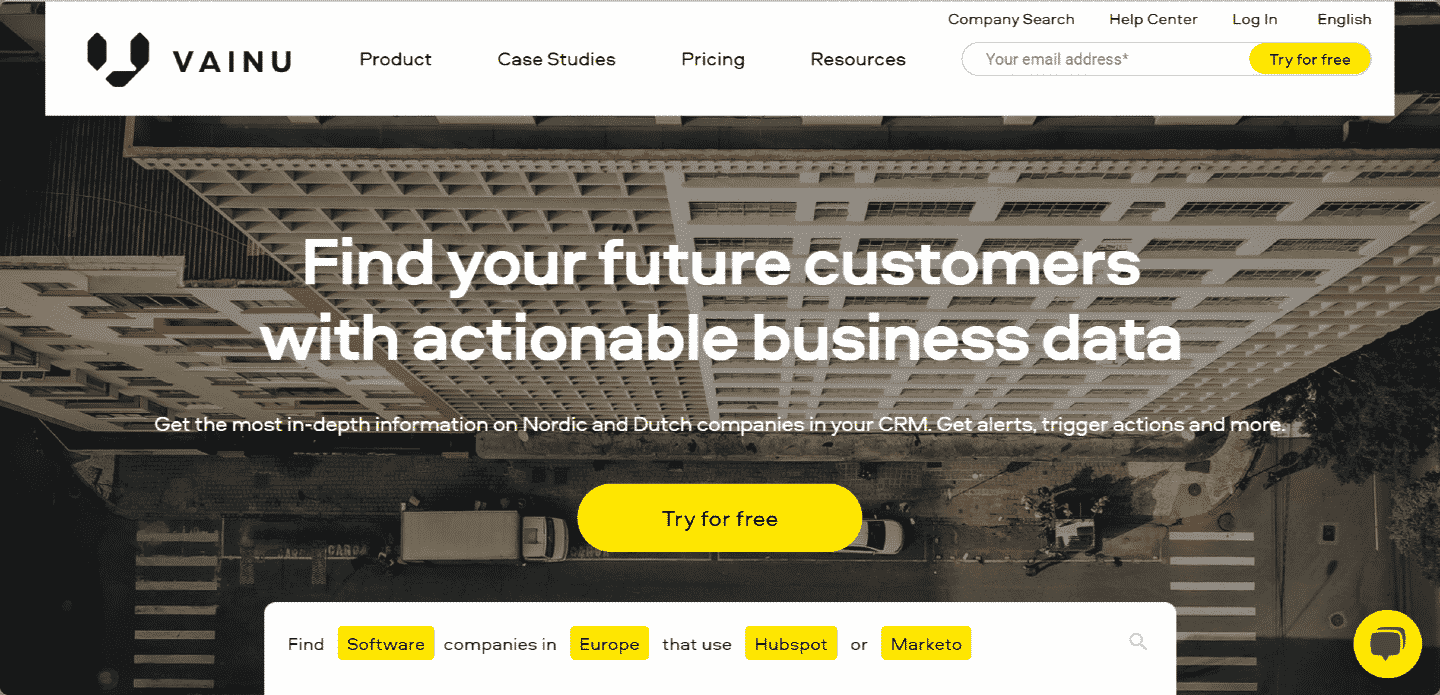 Are you looking for software that uses Hubspot? Vainu shows you companies that match these characteristics in Northern Europe and Germany. For France it doesn't help, but whatever, their blog is cool.
Sales trends, segmentation, sales pipeline, all the articles are serious and will enable you to enrich your sales processes to boost your business!
Vainu
Master all the dirty trends of the moment with the Vainu blog!
14. Founding sales
Founding sales is the go-to-market bible published by Pete Kazanjy, the co-founder of Atrium, a start-up that helps sales teams improve their performance through data.
The book covers the crucial points of sales, marketing, pitching, onboarding, and all the basics to be successful in business. The book is available online, but also in physical form on Amazon!
Founding Sales
Become a top salesperson with Founding Sales!
15. Gong
Gong is an Israeli start-up that analyses your brand's interactions with your customers and provides data to your teams to increase your sales. Their specialty? Revenue intelligence, or how to maximise your revenues by leveraging data.
Their sales blog is really top notch, with lots of interviews and analysis on distance selling or improving sales teams for example. This blog will help you considerably in selling your product or service.
Gong
Increase your revenue with sales intelligence.
16. Close
Close is a top CRM for sales teams. It's really a big one, since they work with Zapier. We're lucky, they share a lot of great tips on their blog site.
Sales process, email sales, sales calling, sales management, sales pitch, etc. Absolutely nothing escapes their radar. So it's an incredible opportunity to learn and grow on these topics! We particularly like their guide on CRM implementation.
Close
All the bases of the sales are on Close.
17. Leadboxer
Leadboxer offers its experience on its blog. There is a lot of content on the classics like sales enablement or customer profiling. But what is really great are their articles about different sales scenarios, for example about sales urgency or reactivating old leads.
Leadboxer
Become an expert in sales and lead generation.
18. Salesloft
The Salesloft blog is pretty standard, with lots of articles on the basics of selling. But what's cool is that they have some pretty interesting case studies, including one about Shopify regaining almost all of its revenue within weeks of the pandemic.
Feel free to browse their podcasts where they interview a lot of entrepreneurs and creators on networking or scaling techniques for example.
Salesloft
Exciting case studies on selling are on Salesloft.
The best B2B blogs on SaaS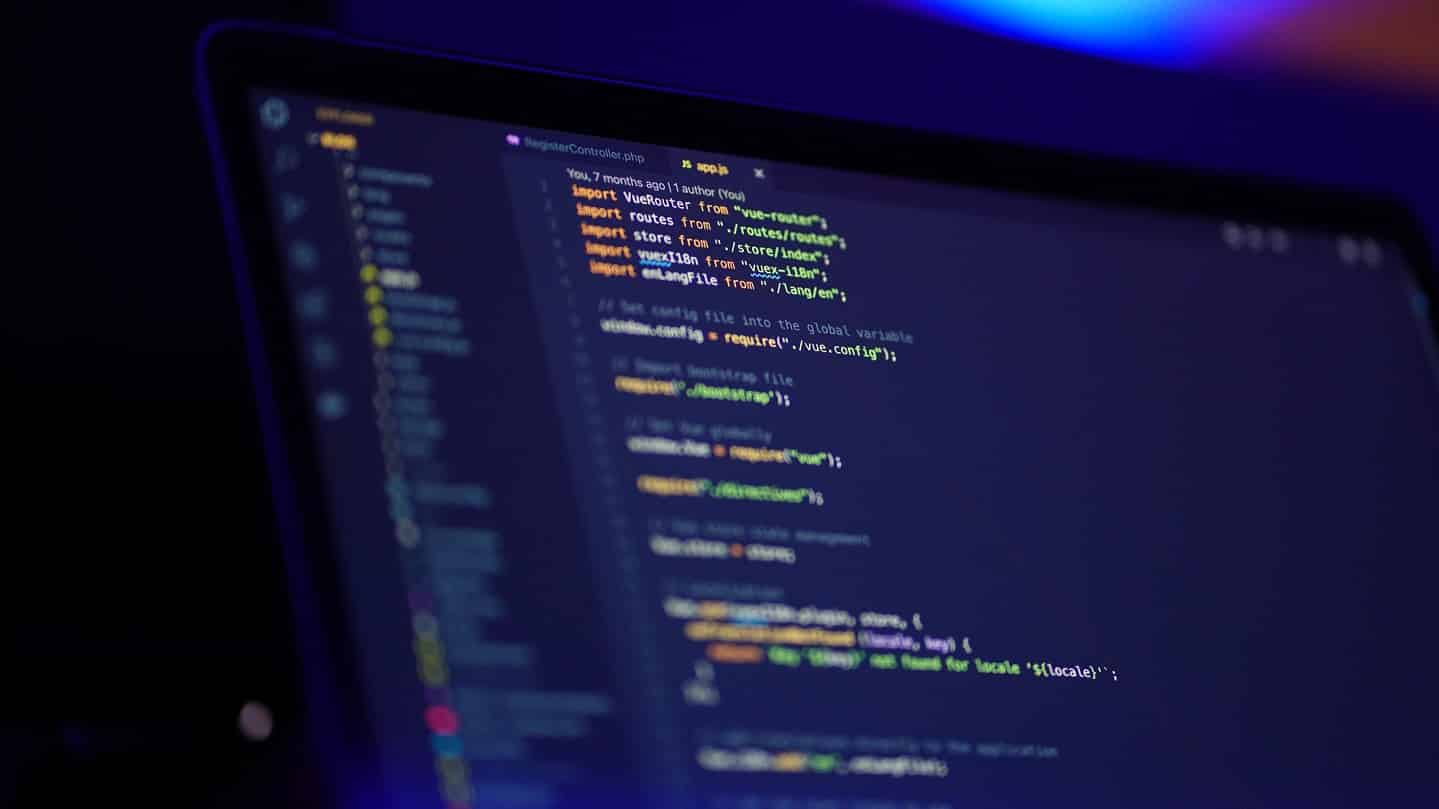 19. SBI Growth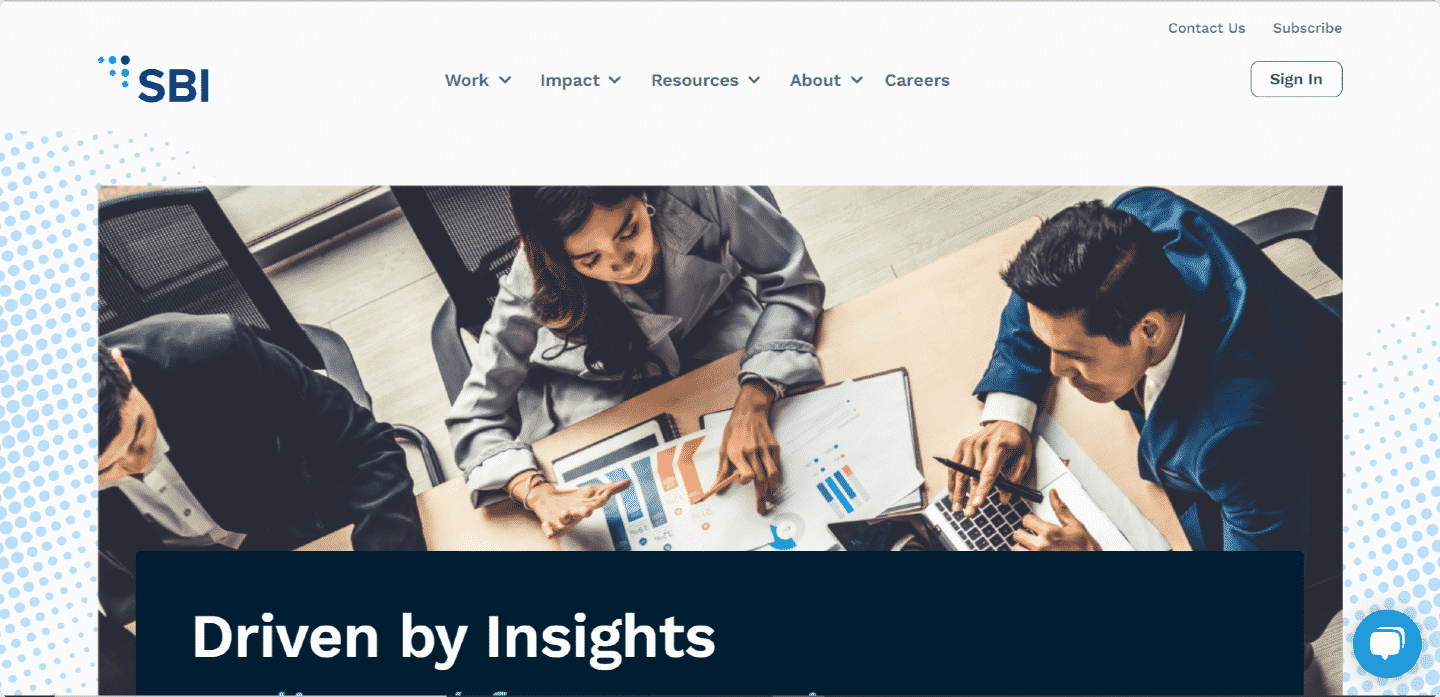 As the name suggests, it's a solution for maximising customer growth. The blog is fairly standard, with articles on sales, a subject you're already an expert on if you've read our previous resources.
The real bonus is the analysis of their work on SaaS in healthcare or e-commerce, on segmentation, sales, pricing or go-to-market. You'll find plenty of inspiration for launching and boosting the growth of your SaaS!
SBI Growth
Learn how to increase the growth of your SaaS.
20. Chartmogul
The company analyses the performance of your SaaS and its interactions with your prospects to come up with an effective growth strategy. They have a worldwide presence and work with Pipedrive in particular.
On their blog, a bunch of articles on SaaS metrics or how to reduce your churn rate. You can supplement what you've learned on the blog with more comprehensive guides to download from the site.
Chartmogul
Master the important metrics for your SaaS.
21. Profitwell
Profitwell is a revenue automation solution. They work for example with Notion, Schneider or Asics. On the resources side, there are more than a hundred articles on growth models, pricing or community building, all of which are particularly important when creating a SaaS!
Profitwell
Learn how to automate your SaaS revenues.
22. UX Tools
Here, Jordan Bowman and Taylor Palmer, 2 product designers, share their expertise and advice on User Experience. The articles are specialized on the design of your app.
How can you find the best customer experience and put it into practice on an ergonomic and efficient app? This blog will give you some very complete answers. Subscribe to their newsletter so you don't miss anything!
UX Tools
Gain expertise in design and UX.
23. Supermetrics
Supermetrics analyses the performance of your SaaS and provides you with the necessary KPIs to improve it. Their blog is therefore mainly dedicated to processing the data you have on your customers.
For example, you can learn how to analyse data from an e-commerce platform or how to use it to increase your SaaS revenue.
Supermetrics
Learn how to analyse the performance of your SaaS.
24. First Round Review
First Round Review is one of our favourite SaaS blogs. After signing up, you get access to great articles on design, customer experience and startup culture. Special mention should be made of the articles on the importance of language in marketing and the notion of growth, which is different at every stage of a company's life.
First Round Review
Improve your Startup & UX culture
Reader Interactions