No matter what fearmongers say, buying or renting data is a quick and effective alternative to generate revenue quickly, provided you know where to start.
Want to get B2B leads, but you don't know where to start or which player to work with? You're in the right place
Definition: what is a sales intelligence?
In concrete terms, sales intelligence is the process of building and enriching lists of leads with whom you do not yet have a commercial relationship, who may be interested in your products or services.
Do not confuse it with the customer intelligence or customer knowledge which lists the customers and leads with whom you are already in contact.
The objective is to feed your BtoB sales team in their outbound efforts. A quality database does not necessarily contain thousands of leads, but qualified leads. Quality over Quantity.
What it should contain:
Name of the client
Address, phone number, email
Company's turnover
Workforce
Business potential
Call history
History of possible appointments
Many service providers offer "turnkey" lead data for rent or purchase.
Buying a lead data will cost you less in terms of "cost per lead" (between $0,15 & $0,30) but it's usually a good idea to consider it only if you have solid knowledge of your market and well established outbound sales processes to leverage the data properly.
Where and how to buy a lead database?
Serious B2B database providers can be counted on the fingers of one hand. We have built a complete comparison of the suppliers of prospecting files but you will find the main players in the table below.
Solution
Company
Database
Rates
Positioning
Created in 2016
12 employees
10 million companies in France
13M contacts
Between 0,03€ and 0,06€ / company file
Between 0,10€ and 0,20€ / manager contact
Competitive prices, possible integration or SaaS software, web data availability
Created in 2010
More than 30 employees
9 million companies in France
11 million named contacts
From 0,50€ / executive contact
High price but very good integration
Created in 1999
More than 60 employees
8.7 million businesses in France
4M named contacts
By quotation
Prices on quotation and enrichment and cleaning service
Created in 1993
2 employees
10 million companies in France
900,000 contacts from business leaders
0,15€ / line for a phone + email file
0,25€ / executive contact
Fair prices but no integration possibilities
Created in 1947
More than 250 employees
Originally a business directory, Kompass has gradually developed a whole range of prospecting solutions.
16 million companies in Europe
More than 5M personal email addresses
0,2€ / company file
0,5€ / contact manager
High price but quality data (RNPV certified)
Created in 1988
More than 100 employees
10 million companies in France
4.2M email & telephone addresses
About 0,15€ / phone line + email
Approx. 0.24€ / line phone + email + leader
Fair prices but no integration possibilities
The Salesdorado gift
We suggest you do a simulation to help you choose the best database purchase provider for your context.
What are the risks of buying basic?
We won't lie to ourselves, prospecting files have bad press. Moreover, the purchase of databases is a rather "grey" practice, which probably justifies the lack of transparency on the subject.
But this bad press must be put into perspective. It is systematically accompanied by a method that allows you to generate your own files if you spend 500€. Or the good thinking of marketers who explain that direct marketing is outdated and that only inbound marketing really works… if you invest a lot & wait 2 years.
Not to mention the "RGPD experts" who try to buy files right here on Salesdorado to explain to their prospects that they should not do it (true story…!).
Prospecting files and RGPD
In two words, if you do b2b, and you do not target individuals, the RGPD modifies very little the legal framework around commercial prospecting, including by
emailing
. You can read
this article from the CNIL
to convince yourself.
On the whole, a prospect file that is not too bad, with a more or less well-defined prospecting plan, means appointments tomorrow and sales the day after tomorrow. Those who tell you otherwise have never done any prospecting, or they want to sell you something else.
Why do people say that prospecting files are of poor quality?
This is mainly due to the lack of transparency in the market, which gives inordinate power to the salespeople you have on the phone.
In fact, many of the players on this market abuse the lack of transparency, and offer files of rather low quality at rather high prices. Especially to novices.
Especially since we have been told so much that we shouldn't do it, that we feel almost criminal when we buy a file.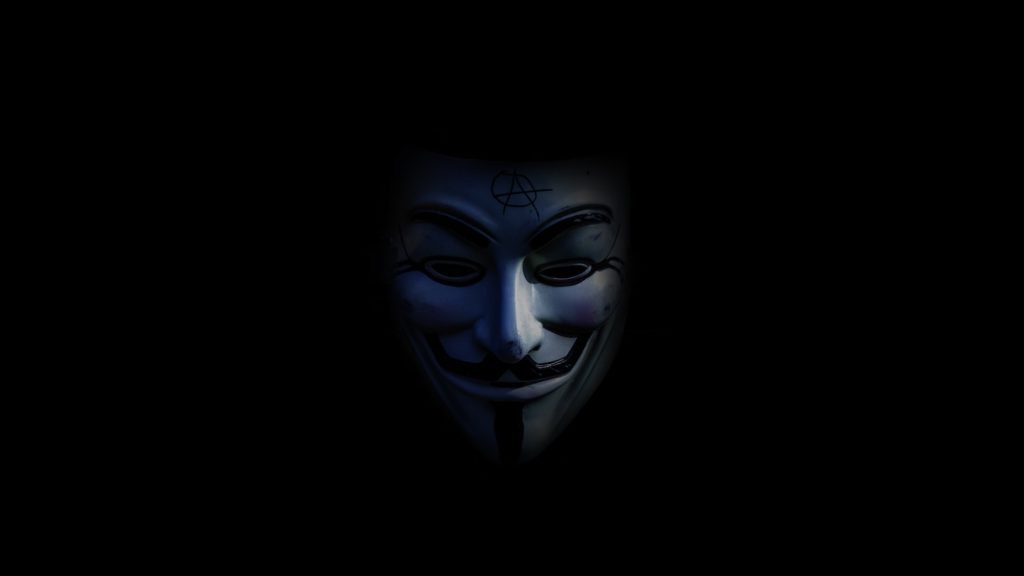 But conceptually, there is no reason to think that a company specialized in generating prospecting files generates a file of lesser quality than you. Especially when you know their databases of several million contacts.
There is no shortage of sources to talk about bad experiences (almost always followed by a "but I found a great trick" with a payment link), but no one really brags about buying a good file.
The real issue is that the days when you bought a file of 40,000 email addresses and imported them into an obscure software to send an email campaign – all for 200€ – are over. First of all, we don't have the right to send emails in such a non-targeted way anymore, and anyway, everything costs much more:
Email addresses are almost always sold with much more information – linkedin, mailing address, phone numbers, etc.
The classic (and not too expensive) emailing software has become much better at detecting questionable lists, and has quadrupled its price in the process
And spam filters are much more aggressive, so open and response rates are much lower.
How do you know if you are buying a quality prospecting file?
If you want to get qualified, verified contacts (with landline or cell phone numbers, humanly validated for example), the cost of such qualification will be totally prohibitive (or you will have been lied to).
In fact, specialists get the data they sell you from a few sources. Some of them are quite obvious (yellow pages, etc.), and some are not so obvious (leaked customer base of an e-commerce site for example). Then they aggregate all these sources of information, and try to maximize the reliability and quantity of data for each line.
In a nutshell
A prospecting file is always the result of mixing many different sources, all of which are dated. What really determines the probable (or possible) quality of a file is the probability that the information contained in the file is still (or not) up to date.
For example, a SIRENE file enriched with the names & contacts of the managers will be a priori quite reliable. A company doesn't change its manager, company name or naf code every three mornings.
On the other hand, a file of sales managers in companies with less than 50 employees in France will be rather unreliable. The 49 employee mark is quite rigid and changes little over time, but sales managers change quite often, on average every 3 & a half years.
If this is true, it means that after one year, one third of the sales managers in your file have changed positions, and therefore their professional contacts.
Let's also note that the duration of your prospecting campaign is in itself an important factor in the qualification of your prospect base. If you take 6 months to process all the lines, even if you start with a very reliable file, you will have 12 – 15% errors in the 5th month.
The only real way to have a quality file would be to target contacts that do not change too often… Not very practical.
In fact, the age of the file is the best way to estimate its quality. We are talking about the "real" age. Some providers say they update the file in real time. In this case, try to find out more about the data sources.
For example, TripAdvisor will a priori have a better proportion of active restaurants than the SIRENE database, because it is a marketing tool, and because it is (also) updated by a community of consumers.
Whatever happens, it is essential that you get a refund or replacement for bad contacts during the negotiation. And not all suppliers are equal…
You want to buy a file?
We recommend the best suppliers according to your needs.
But Linkedin is magic, isn't it?
Even if Linkedin is great, our sales managers rarely modify their Linkedin profile from the first day of their job. If only to be on the safe side, we still have trial periods of up to 7 months in France.
More generally, Linkedin is what we call "User Generated Content". That is to say that all Linkedin data is declarative.
Of course, it is a very powerful tool, especially for identifying sales people who are very active users of Linkedin. But if you're looking for bricklayers, real estate agents, or shopkeepers, you probably won't find them on Linkedin.
On the other hand, the position posted on Linkedin is very often taken directly from the standards of the companies where your list of prospects works. However, these standards are far from being the same from one company to another.
In short.
No, there is no magic solution, even if you buy a 500€ training. Sorry about that.
How to create your own prospecting file?
For the more do-it-yourselfers, those who have more time than money, or those who are simply interested in the subject, you can generate your own database.
Generate your own prospect file for free
Fortunately, there are a few methods to generate qualified B2B lead lists for free.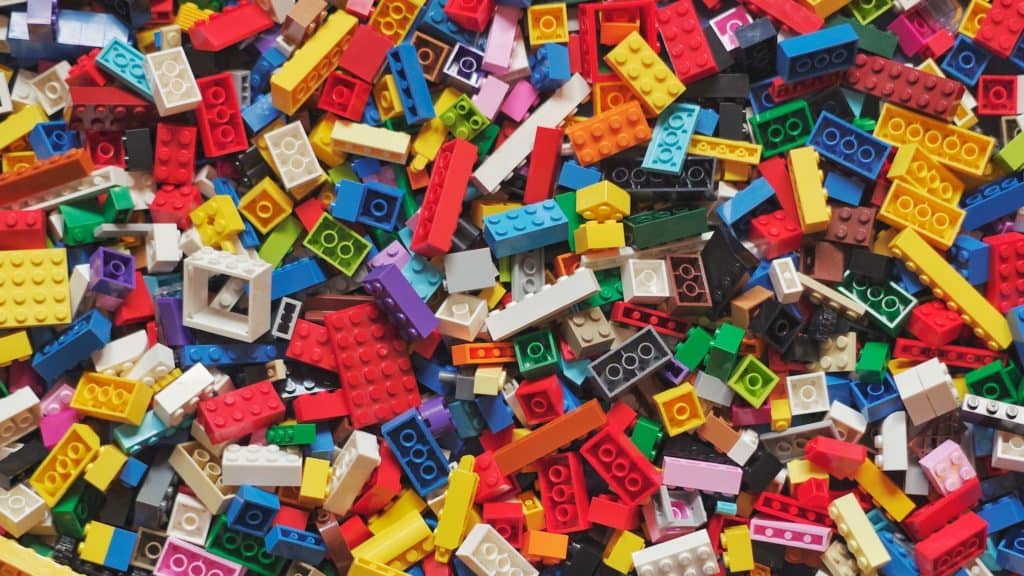 A first method consists in exploiting the potential of two extremely rich and qualified databases: The SIRENE database and LinkedIn.
Going further
We have prepared a complete guide to learn more about the to talk to a data expert and get a customized prospecting file
The first one gives you access to precise information on French companies (head office, workforce, turnover). It allows you to filter them according to the type of activity you are interested in via their APE code.
This database is generally quite reliable for companies that are in business & quite solid (over 2 or 3M euros in revenue). Once you have identified your target companies, you can use LinkedIn to find relevant contacts within those companies. You can also use other sources (societe.com) to get the name of the manager for example.
If this seems too time-consuming, don't hesitate to use our resources and go directly to the contact search. We have aggregated and reformatted the data available in the SIRENE directory to offer you easier-to-use
prospecting files
, by city or by profession. Our files are downloadable for free in CSV format, ready to be used with Excel.
Free techniques to enrich your B2B prospecting file
Whether you use SIRENE, a yellow page or tripadvisor type directory, or even more niche business listings, the approach will always be somewhat the same: find a base, and enrich it.
If generating the business base hasn't already chilled you – scrapping tripadvisor is no cakewalk – enrichment is usually the most complex step. You have a few options:
Option #1: Manual enrichment of your file via fiverr (or other)
You define an extremely detailed process, and you out-source it. If you speak English, it will cost you half as much…
For example:
1. Type the name of the company, the postal code and the name of the city in google
2. Take the first result, and check that it is the right company
3. Search for a facebook or linkedin link
4. On Linkedin, select a marketing person, a sales person, and a customer support person
5. Then fill in the columns (email, phone, linkedin 1, etc.) manually for each selected contact.
In this type of process, it is important to over-document and over-process. For example, for the selection of profiles, we can imagine a score based on keywords present in the title to help select the right person.

The line between this kind of process and automation is quite thin, on paper. But in real life, your automatic process will work 80% of the time, and the remaining 20% is made of millions of "edge-cases", very rare cases. Putting humans in the process allows you to maintain a good quality of enrichment, without managing these millions of cases.
Count 50cts or 1€ per contact, for a reliability which depends essentially on your process.
Option #2: Enrichment by linkedin
You have two steps to go through. First, you have to convert the company name into a Linkedin company link. The method generally used for this is to go through a search engine (which does not require a login, and is therefore easier to abuse) and take the first link.
In reality, you will have between 30 and 60% of results, and some false positives that must be identified.
Then you need to get the right contacts in that company. On Linkedin (when possible), this is quite easy to do on a small scale. But when you want to generate leads by the hundreds every day, it gets very serious.
Note that the reliability of these data will always be inferior to that of the specialists who are confronted with all these subjects on a daily basis.
Note that it can sometimes be relevant to start with the person (job title for example) to enrich with company information.
In these cases, you accumulate a lot of personal data from the beginning of the process (not the best), and you rely on personal databases, therefore much more protected (linkedin or facebook type).
Paid tools to enrich your prospecting files
In addition to buying or renting prospecting files, other paid methods can help you build a database of quality prospects.
If you have been seduced by the method using the SIRENE database or, more simply, by our prospecting files, you can enrich these files using LinkedIn Sales Navigator.
This tool costs about 60 € HT per month and per user and will considerably accelerate your searches on LinkedIn via more powerful filters and thus better targeted searches. Using LinkedIn also gives you the possibility to contact your potential clients directly, which is very efficient, especially when you have recommendations.
Other data enrichment tools allow you to find the coordinates of your targets from your existing databases. The "specialists" have understood the difficulty, and almost all of them offer a product in the form of an API (Application Programming Interface).
The principle is simple: you provide a company name, and they return a contact, an email, & a phone number. Let's mention societeinfo & dropcontact on the French market which specialize in B2B data enrichment.
How to use a B2B prospecting file?
Start by defining your ICP (Ideal customer profile)
An ideal customer profile doesn't describe an individual, but an organization: the target company that is a perfect fit for your solution. Study your customer file to extract segments and determine the common traits of your most satisfied customers.
Your KPI should focus on the common characteristics of your target accounts, such as:
Industry
Turnover
Budget
Location
Technology used
Size of their customer base
Degree of organizational or technological maturity
Define your prospecting process
It is very important to define a clear prospecting process before starting to build your files and your mailing campaigns.
Why?
Because it is this process that will allow you to define the information that your files must contain.
So, if your prospecting strategy includes the use of social networks, email, cold calling, etc., you should include the corresponding data points in your prospecting files.
And if you've already sent an email to someone whose linkedin or phone number you don't have, your KPIs will be unusable, and you won't be able to do better next time.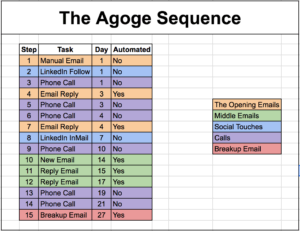 To structure your prospecting process, you can take inspiration from the matrix above. It proposes 15 steps to follow using different channels(e mail prospecting, telephone prospecting, and social selling) to gradually create a relationship with a prospect in 27 days.