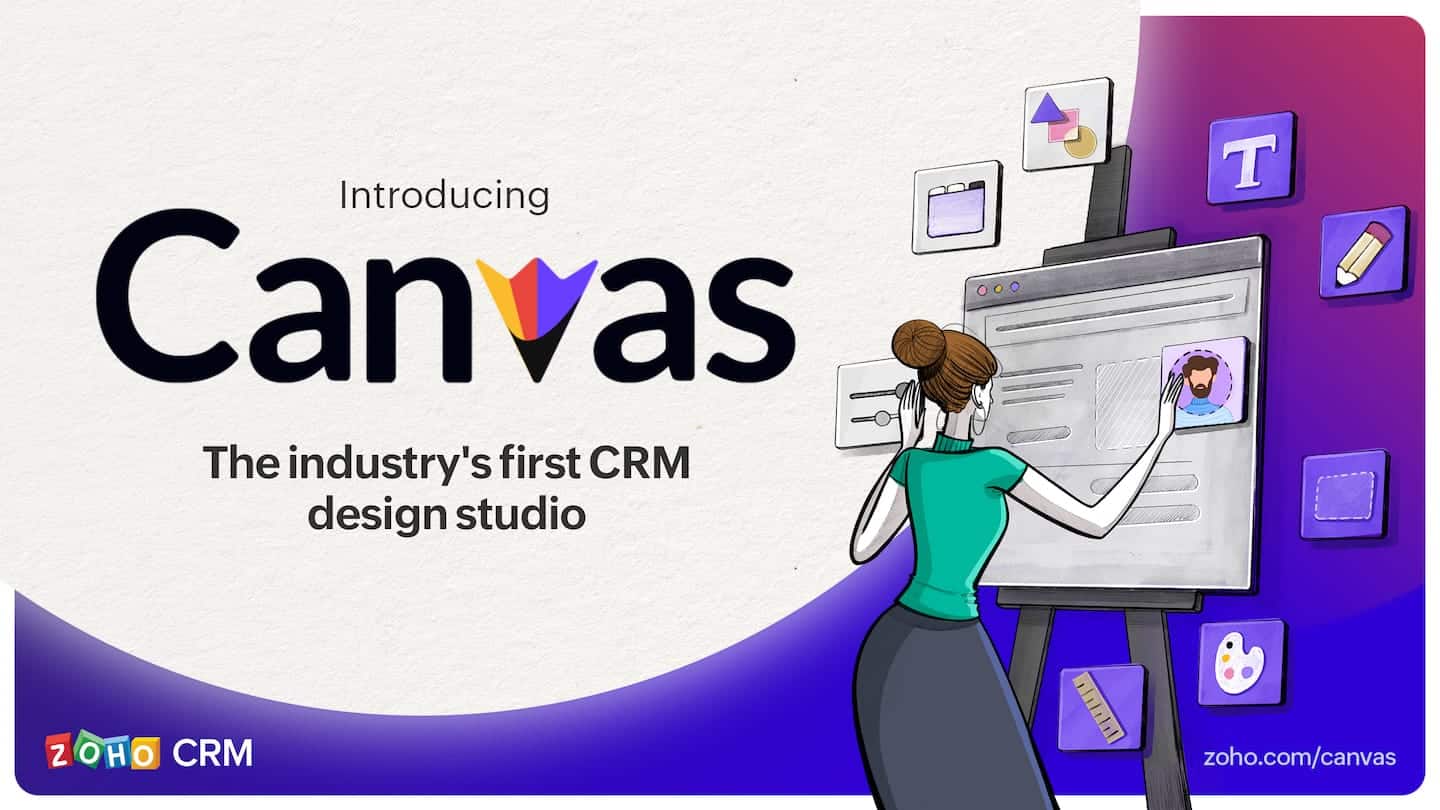 Customizing your CRM is one of the new challenges in the B2B sector. Many software packages can be criticised for having a moderately developed interface, unlike some competitors. This results in a not very pleasant UX.
Zoho, which has already been pointed out for these reasons, has decided to remedy this. In this article we present their brand new solution: Canvas by Zoho.
In a few words, it is an innovative solution that allows you to personalise your workspace. In this article, we present it to you from A to Z!
Going further
For more literature on the subject, work has already been done on various CRM-related topics. To access it, please visit
Canvas by Zoho: How it works
A drag & drop builder, but for your CRM interface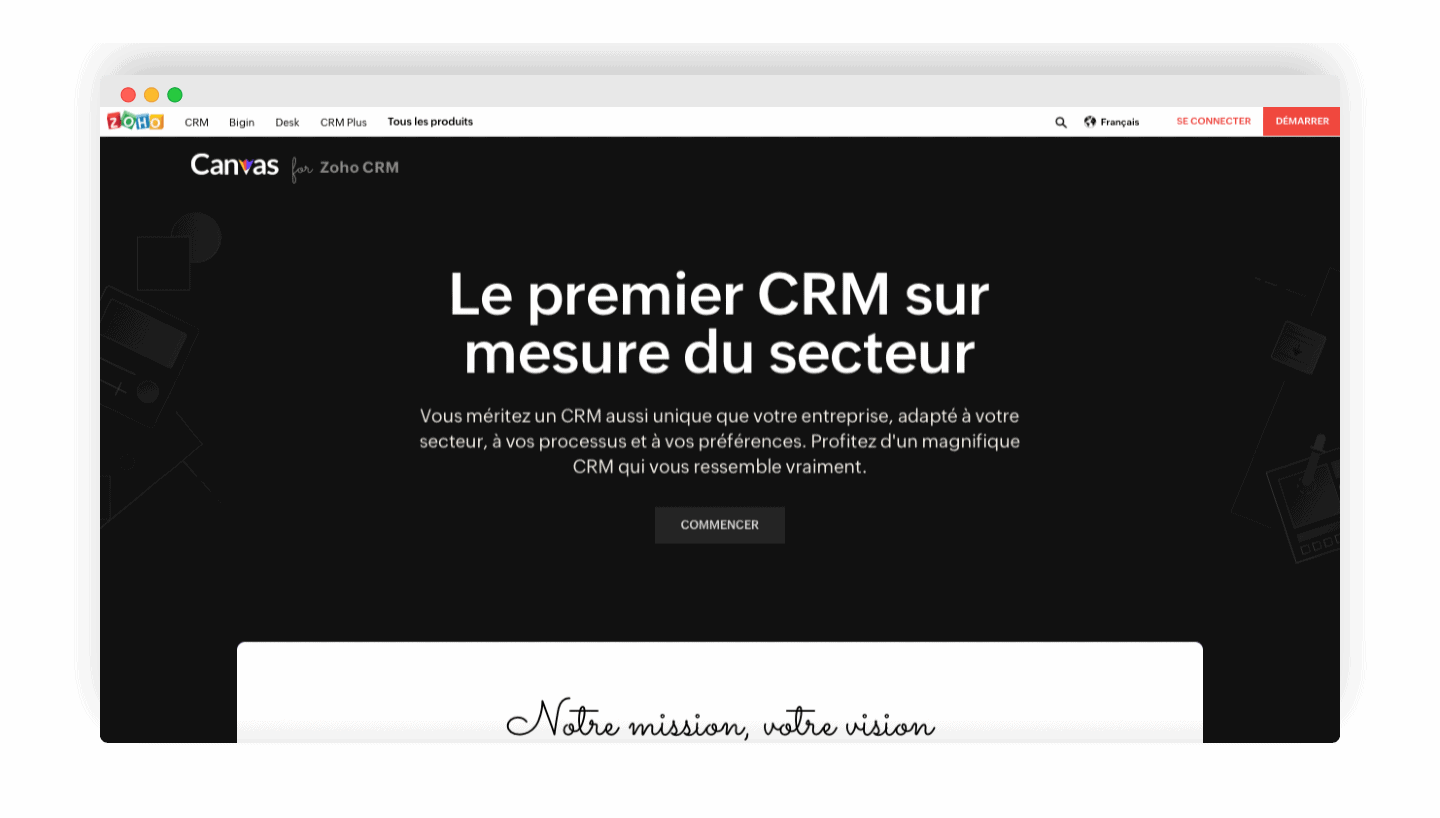 Like WebFlow or Wix, to create your newsletters or your website, Canvas by Zoho allows you to "build" your own CRM interface through a drag and drop tool. A simple to use feature that allows you to customise your CRM user experience.
Canvas comes at a time when Zoho was criticised for offering a rather outdated CRM interface. This tool now allows you to customise all the elements of your CRM interface!
Canvas by Zoho is a typical example of the new no-code use cases. The tool allows you to customise your experience directly in the software. This allows you to consider your teams as the real users of the solution.
Pro tip
The Canvas By Zoho page allows you to learn more about the tool, its range of features and more generally, how it can be used.
A large gallery of templates to customise the user experience
Customizing your CRM interface from a template makes the creation process faster. Zoho offers many themes to help you do this.
These templates were built from scratch, using the Canvas tool. This provides a good starting point for understanding what the tool has to offer, to get the best out of it.
Canvas by Zoho for companies in the healthcare industry: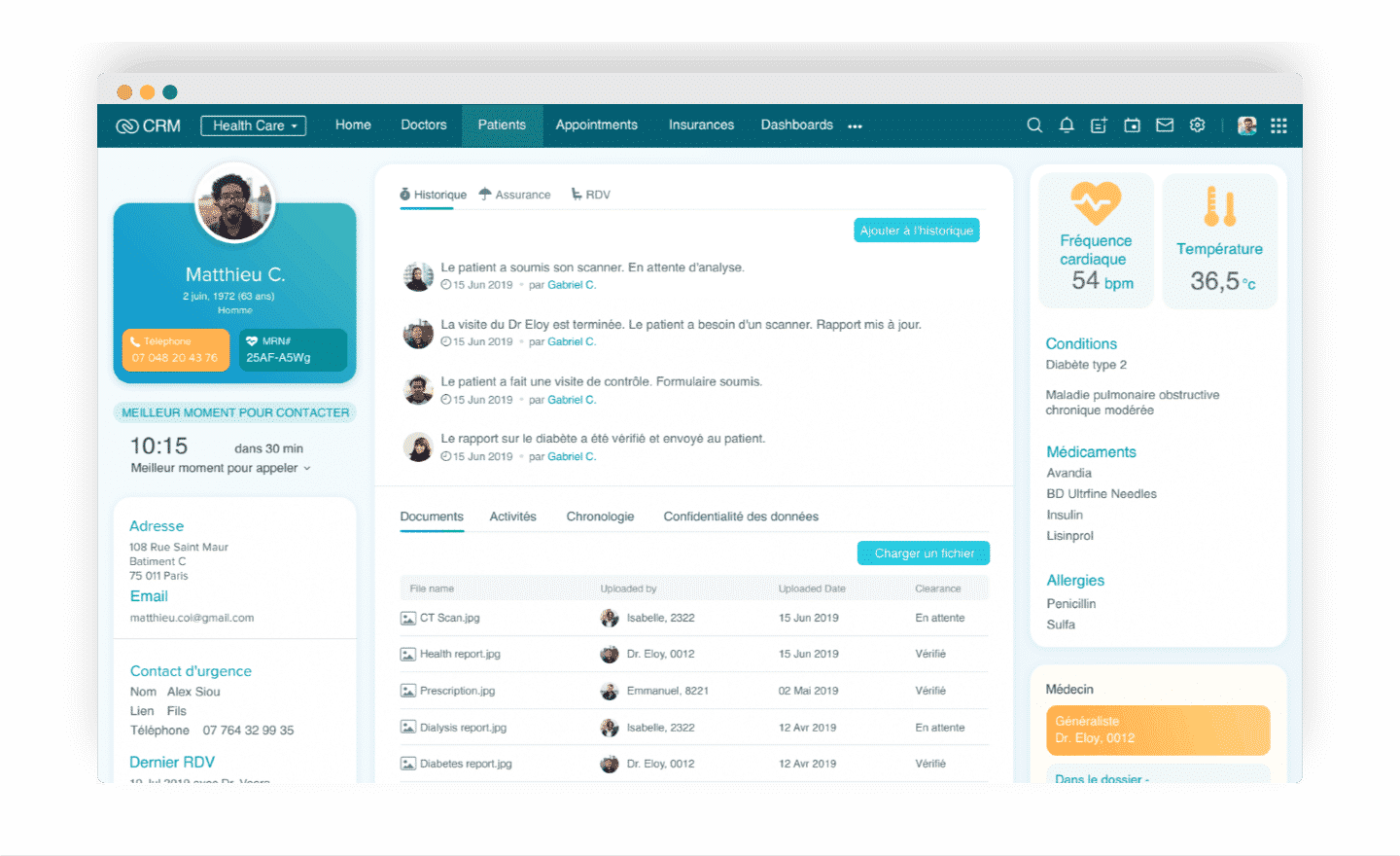 Canvas by Zoho for companies specialising in the sale of products: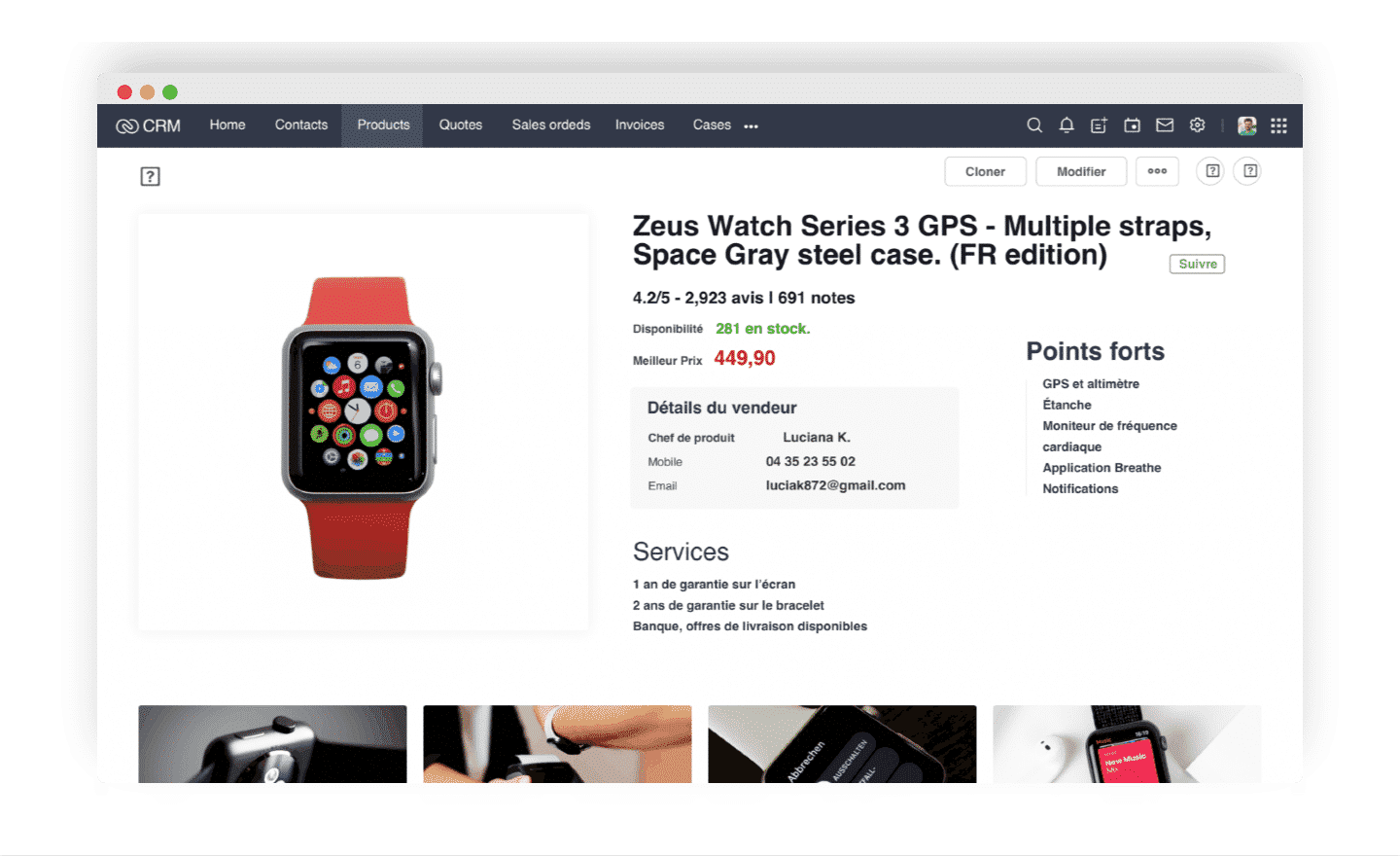 Canvas by Zoho for companies in the industry sector: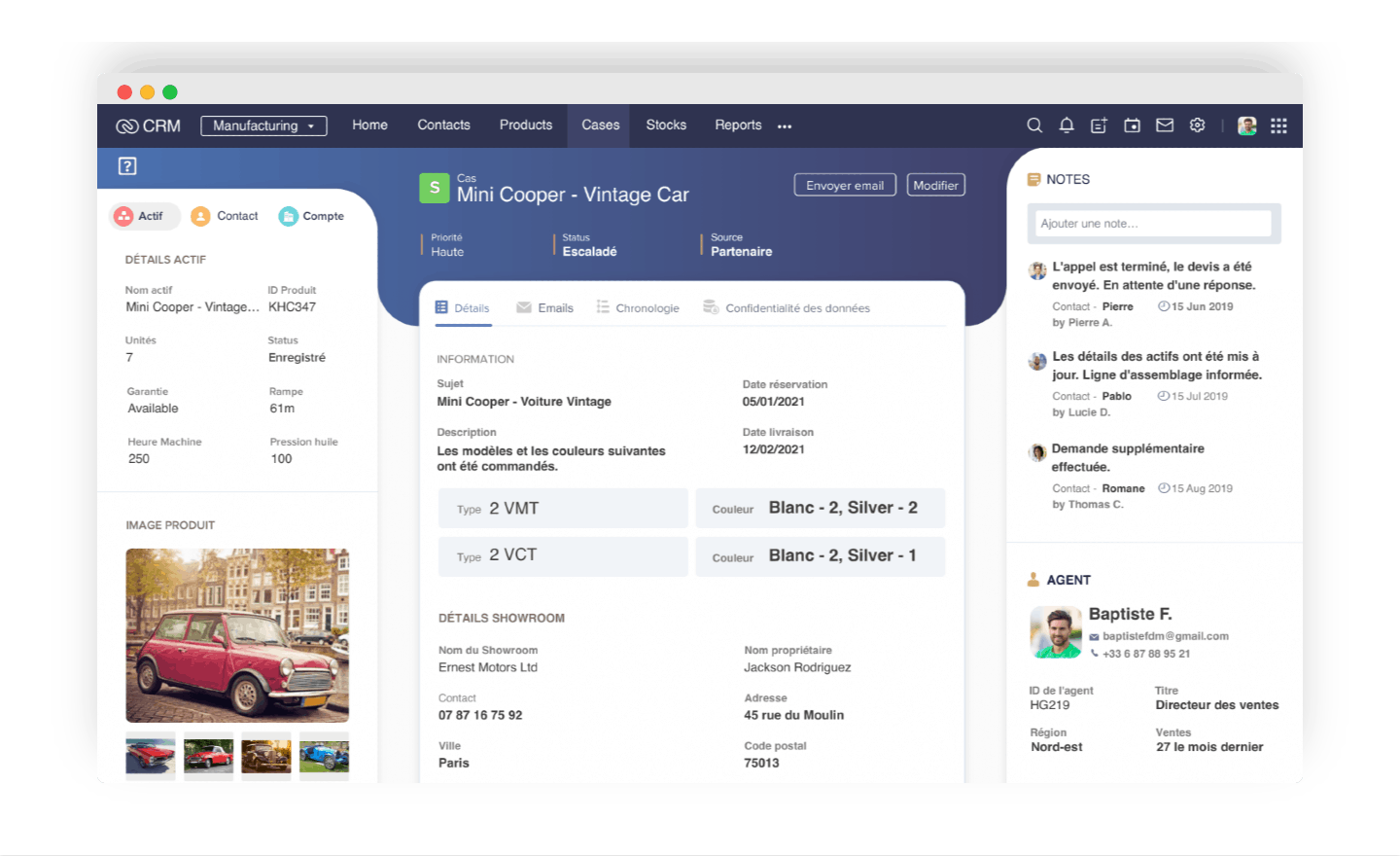 Canvas by Zoho for companies in the real estate industry: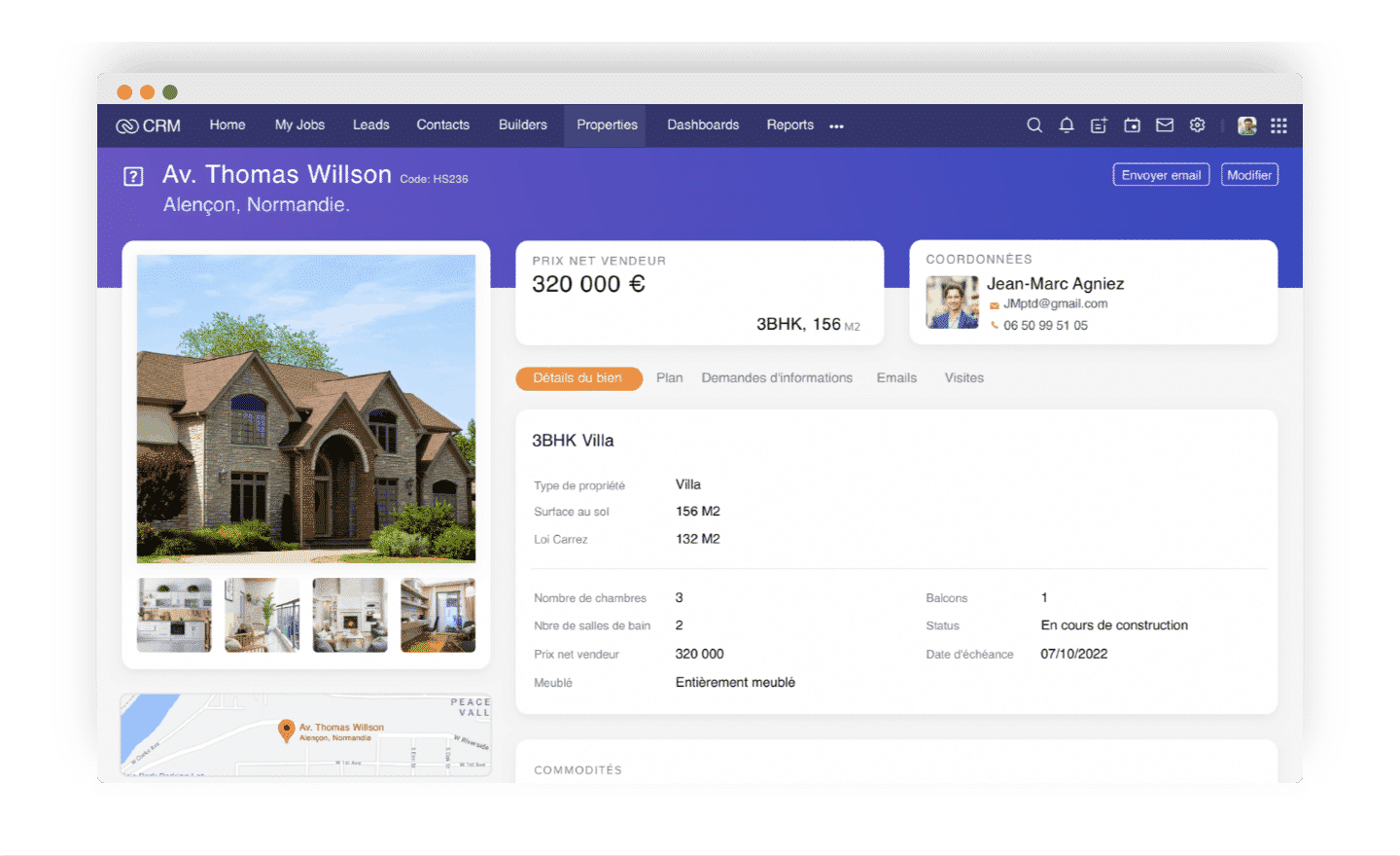 Canvas by Zoho for companies in the hospitality industry: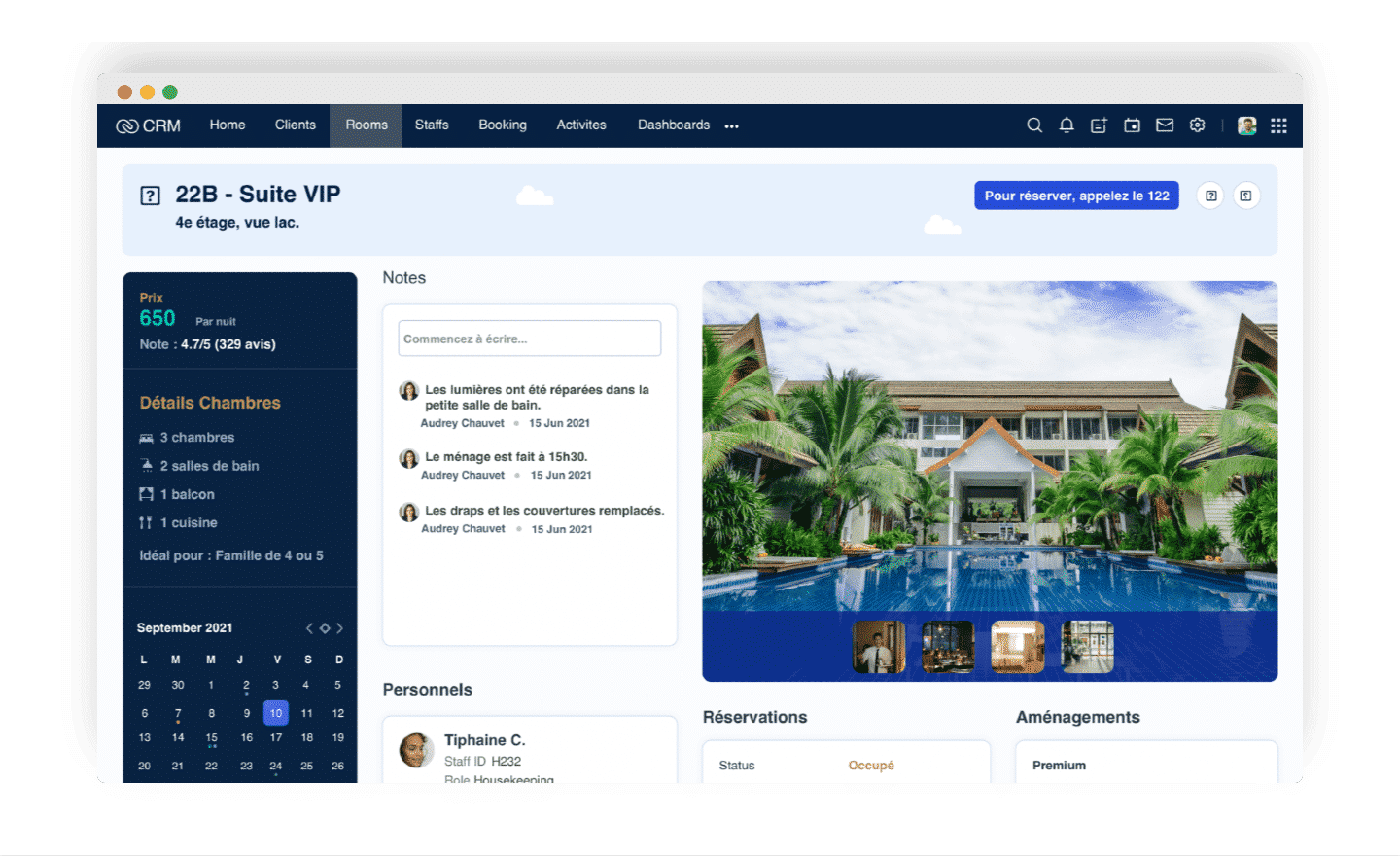 Canvas by Zoho for companies in the banking sector: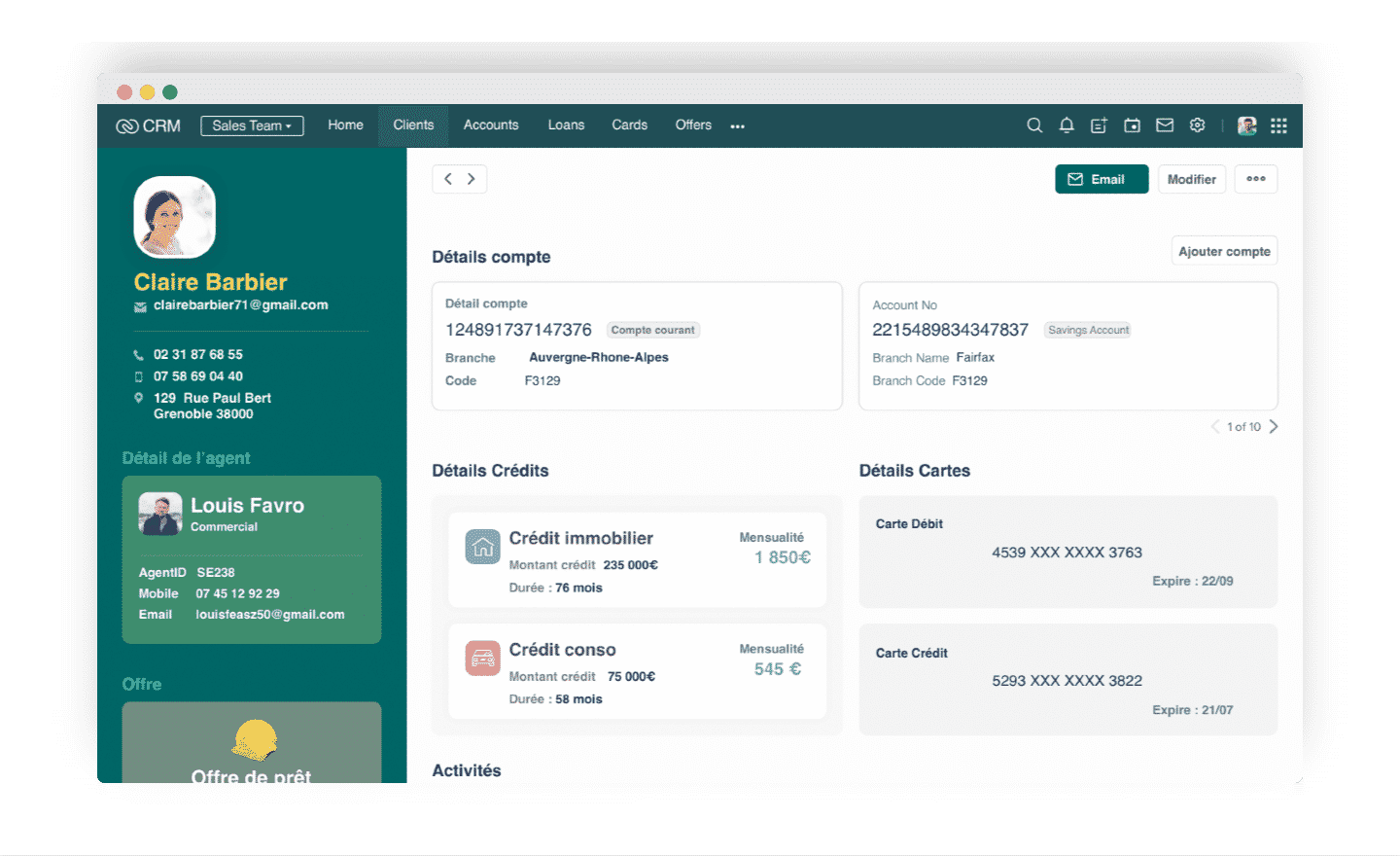 Canvas by Zoho for companies in the insurance sector: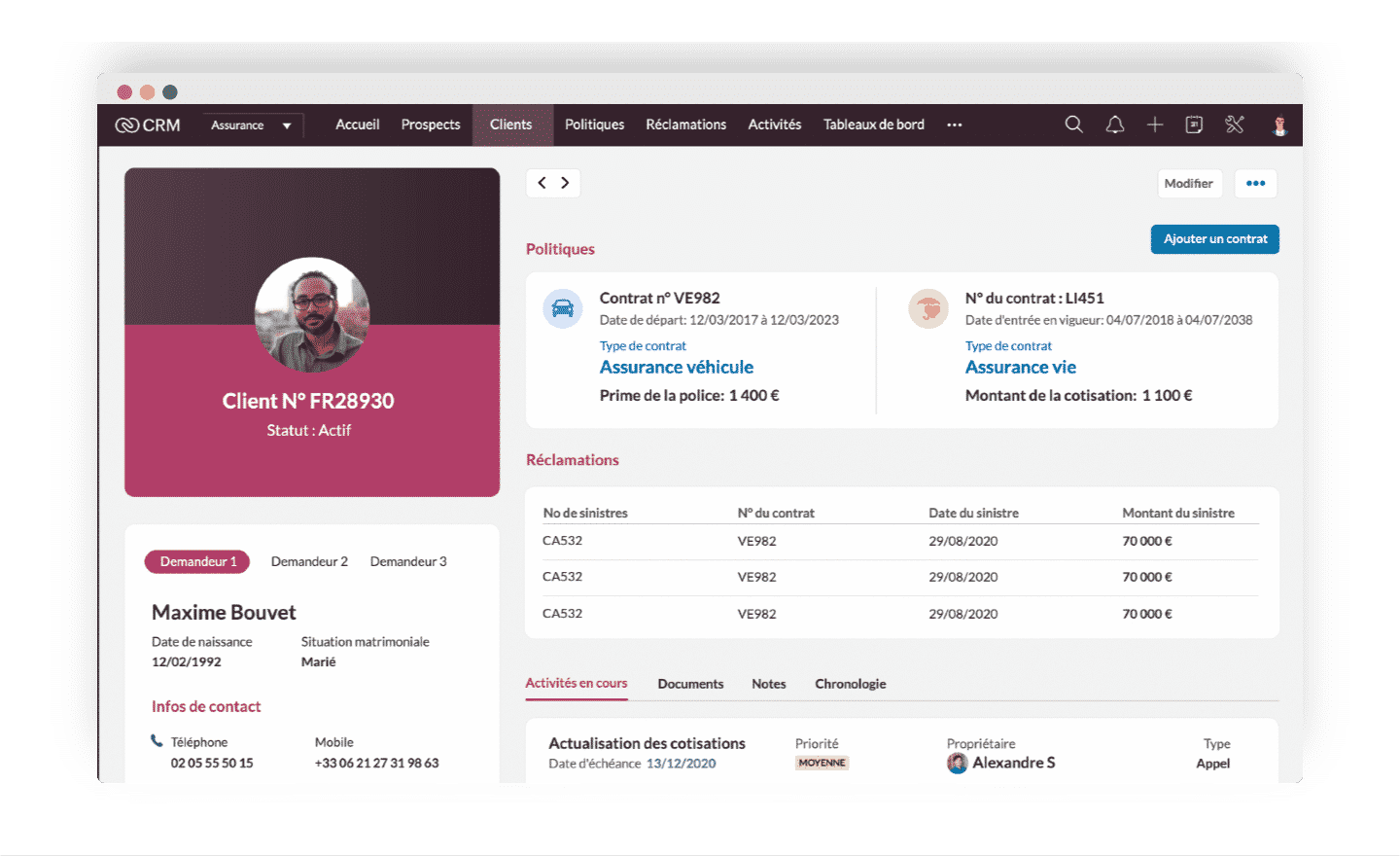 Who can access the Canvas feature through Zoho?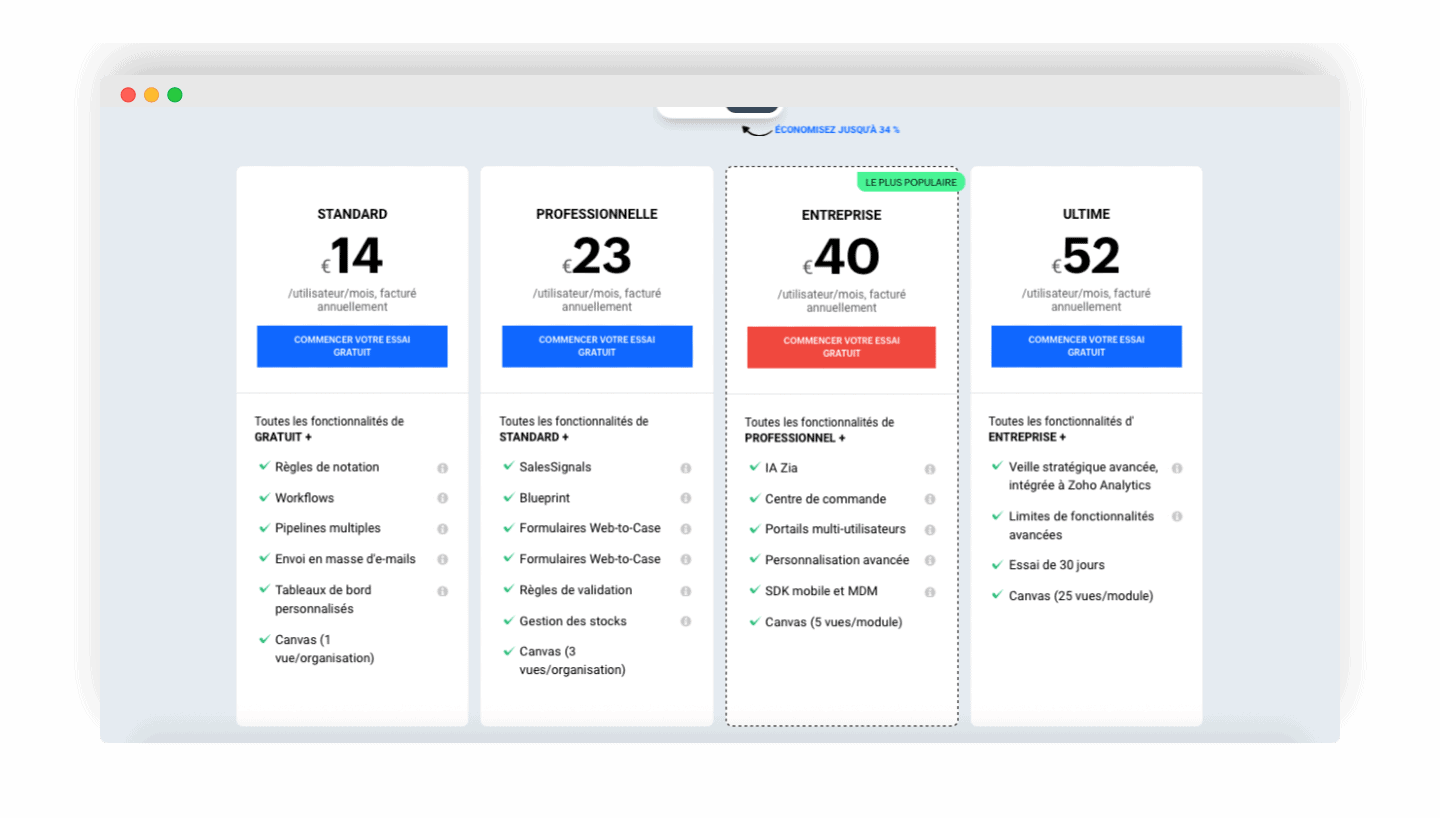 Canvas by Zoho is available for all CRM subscription plans. However, the number of views per organisation changes depending on the plan selected:
I view / organisation for the Standard plan
3 views / organisation for the Professional plan
5 views / module for the Enterprise Plan
25 views / module for the Ultimate plan
Pro tip
A free trial is available for all the plans proposed. This is an opportunity to discover the tool and its features before making your final choice!
Canvas by Zoho: what for?
In what context was the Canvas tool developed? Since its launch, Zoho has been adapting its offer to meet the realities of the market.
The context: Zoho's vision
Zoho justifies its new Zoho functionality with the history of CRM, from its arrival on the market in the 1990s to the present day:
Data management
The challenge behind the launch of Zoho on the market was to promote the digitalisation of paper documents and offline processes. Zoho centralised information. It was very quick to access it.
Activity management
It is about the Salesforce era, the distinction between SDR and Account Executive and the systematisation of sales processes.
This period of Zoho's development has given CRM its reputation as a tracing tool, or even a "coping" tool. However, this is a misinterpretation.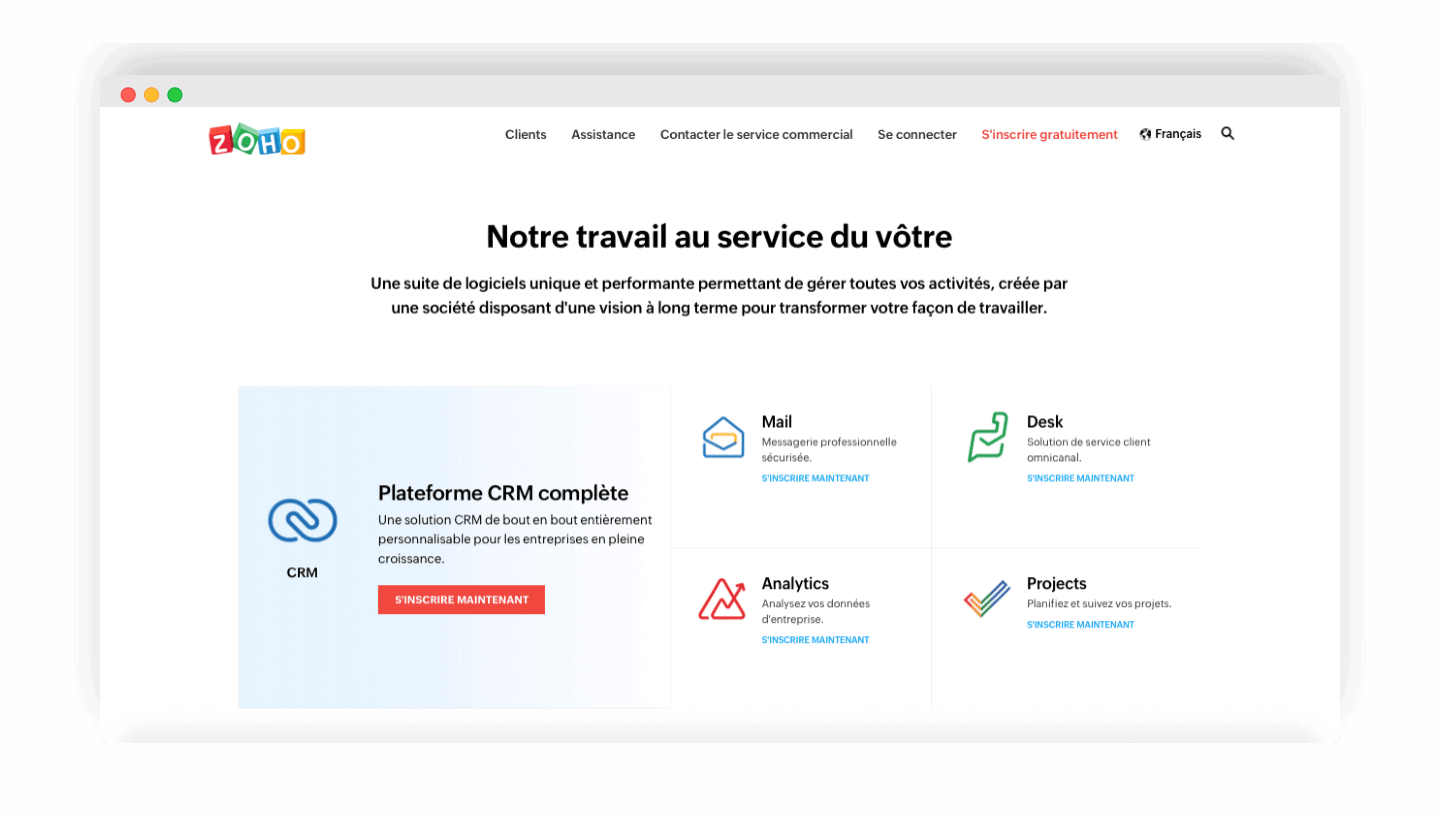 Automation management
The introduction of systematic processes meant the arrival of automation. This saved a lot of time.
We are thinking in particular of data enrichment tools, which replace the manual entry of your data. We are also thinking of prospecting tools, such as automated reminders!
Intelligence management
More recently, many tools have turned to the development and use of artificial intelligence. Examples include lead scoring software, such as Einstein at Salesforce, and intelligent conversation / chatbot software, such as Gong.io.
Experience management
The next step, according to Zoho, will be user experience management. The idea is to provide tools to optimise our consumer experiences, rather than the tools we use.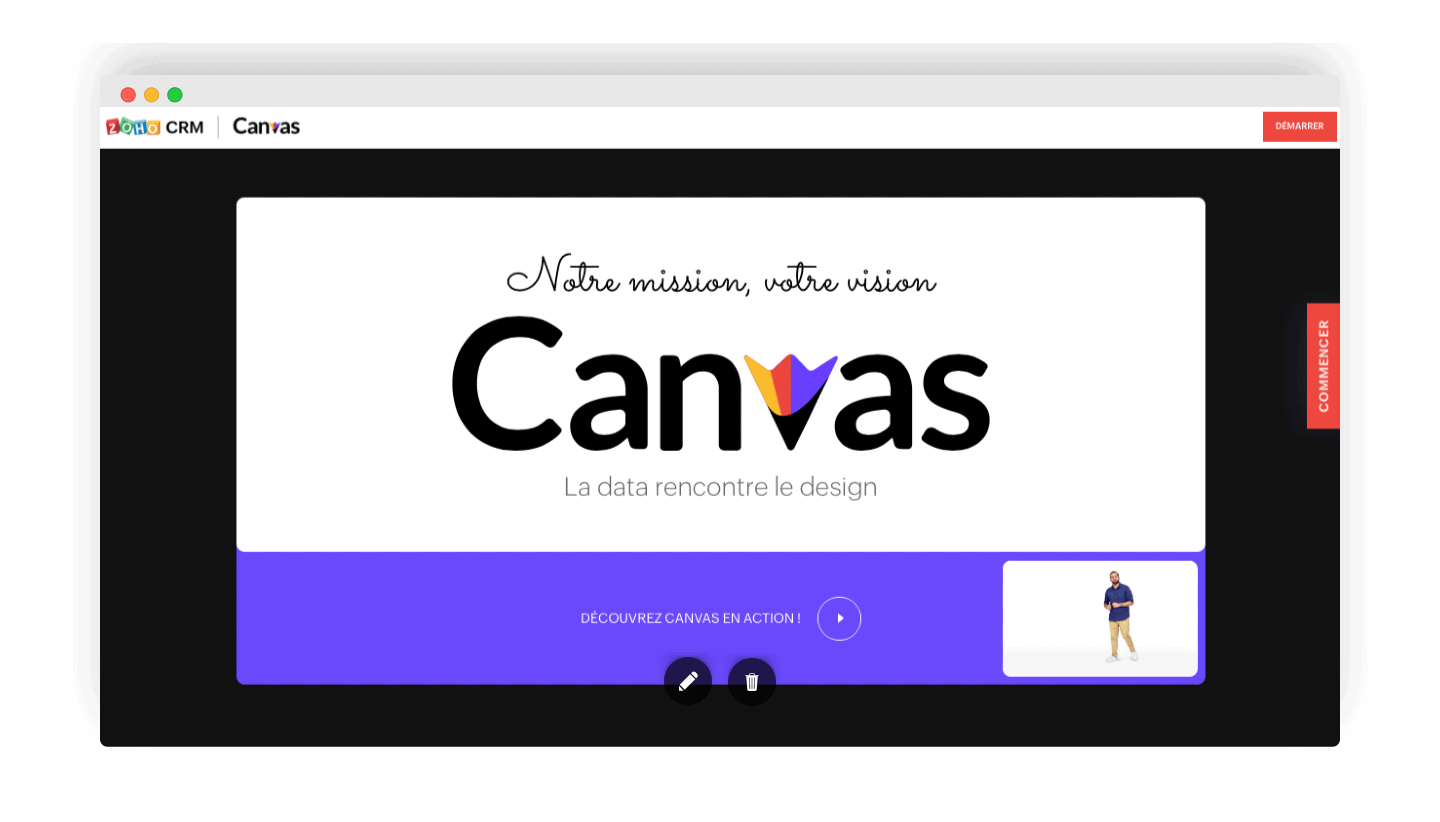 Restore access to data to CRM administrators
In addition to the UX aspect and customisation of the CRM interface, Canvas allows for the addition of very powerful features. Features that previously could be left out because of the associated development costs.
Let's take an example. In case you are using Zoho Desk, you can import all user tickets, at their customer record.
Generally speaking, this is an operation that requires the intervention of a sales ops person. They must set up all the connections between the solution used by customer support and your CRM. Tools such as Zapier or Integromat are generally used.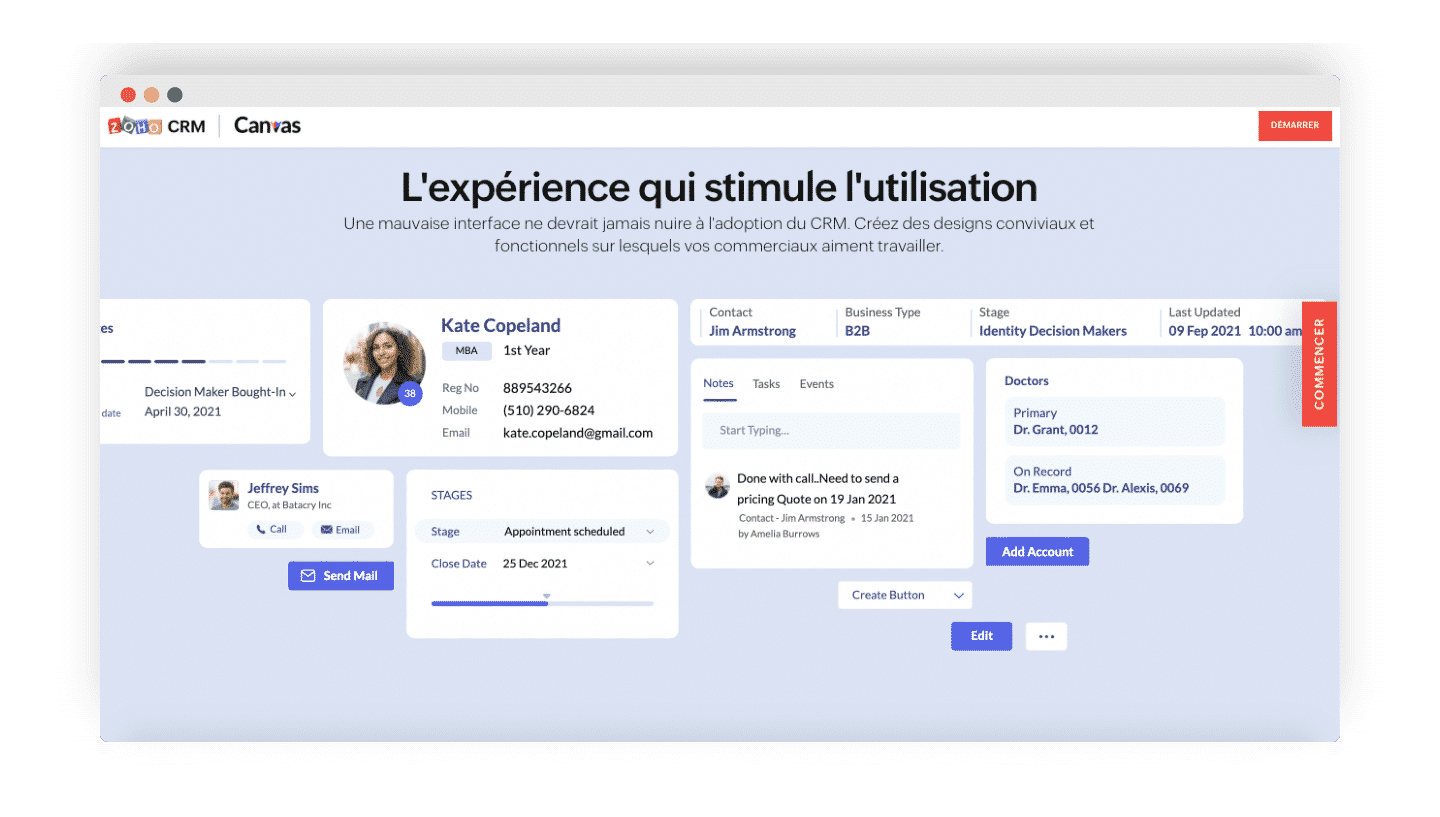 Using Zoho Canvas, you solve this problem in less than a minute. Simply click and drag a data source called "Tickets" before customising the listing.
This is a real no-code breakthrough for the increasingly mature CRM integration and customisation industry.
Customise the experience according to the stage of development of a case
Depending on the status of the prospect, you can set up "Conditional Styles". These are defined rules that allow certain elements to be displayed or not.
This allows them to go a long way in collecting and transmitting clear information to their teams. It saves them a lot of time.
More concretely, this can be translated into a colour code that changes according to the status of the prospect. In a few seconds, sales representatives know where the lead is in the sales funnel.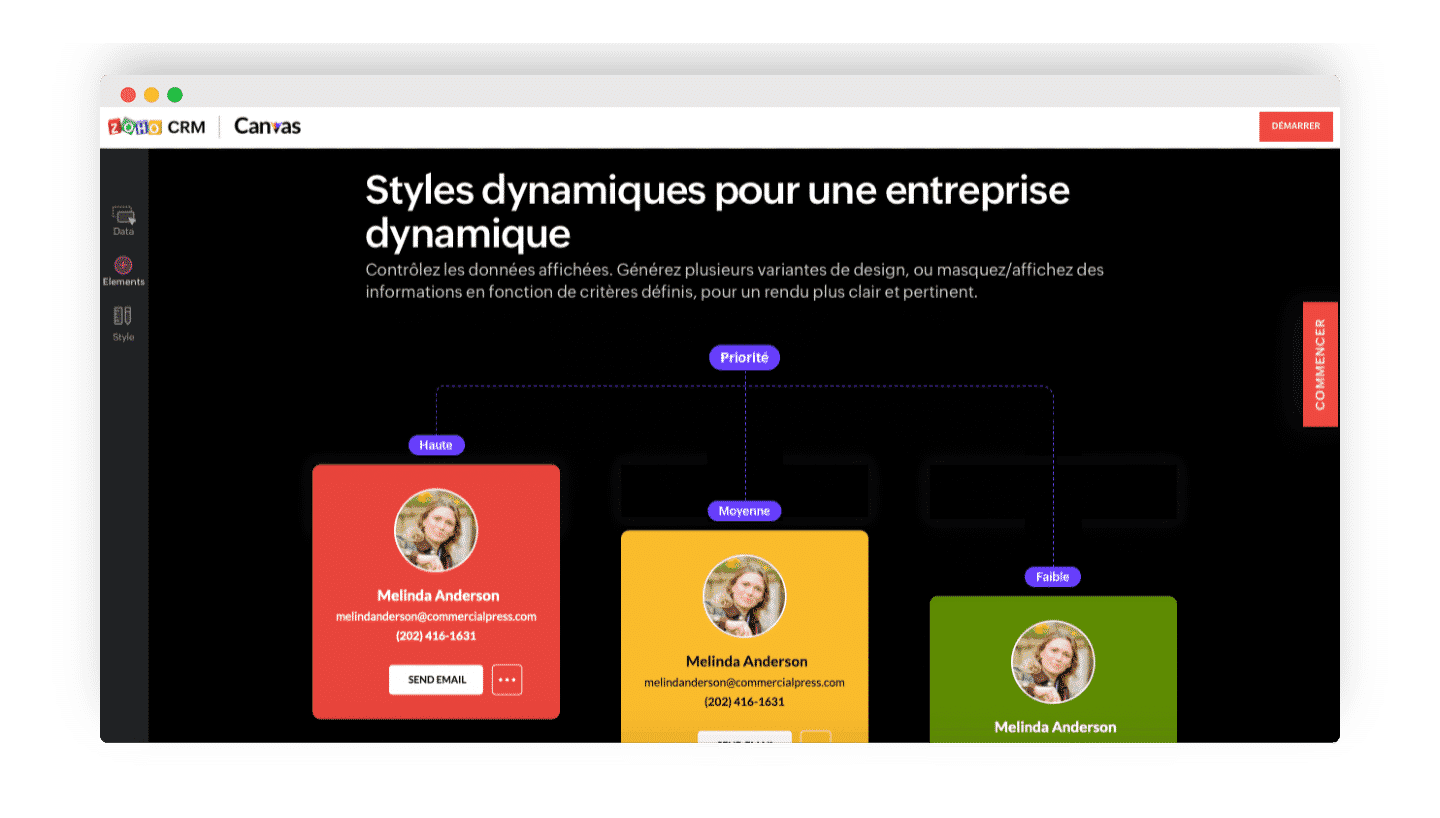 Zoho Canvas: Next steps
The upcoming Zoho Canvas features are quite numerous and suggest some nice improvements:
A Sandbox mode: this will allow to work on Canvas views, without affecting the current processes
A native mobile version: this will provide an optimised mobile CRM experience
The ability to add custom code: this feature aims to facilitate the modification of certain elements that would not be planned by the Zoho team
The creation of component galleries
Longer-term plans also include:
A reporting tool: It will allow the analysis of the rate of use of Canvas and the use that is made of it. This allows you to optimise your CMS and its features, so that all your teams adopt it definitively.
Add Canvas to all Zoho tools in order to customize all interfaces. ZohoDesk comes to mind.
The establishment of a marketplace. This could open up new possibilities, such as a marketplace for CMS interfaces. One could buy themes and templates, like with WordPress or Wix.
Reader Interactions