Good business performance indicators should allow you to :
Obtain a global view of your sales funnel at a given moment
And to identify opportunities to improve performance
In this article, we propose a dozen indicators which, in our opinion, meet these two objectives in the best possible way. Let us know in the comments if you see any that we have forgotten!
#1 Total volume of leads
The first metric to measure is the total number of leads/opportunities your business generates.
When determining the total number of leads you have generated, you should consider the following:
Number of visitors to the website (available via Google Analytics)
Number of confirmed participants in your webinar (registration statistics)
Passage through a physical shop (counting)
Number of subscribers to your blog
Trade show registrations (registration statistics), etc.
It is important to attract leads from many different sources. Once you have collected these leads, the next step is to qualify them.
#2 Email response rate
Did you know that the average person deletes 48% of the emails they receive every day?
It is difficult to stand out in this context. The business performance indicator that interests us most here is the response rate because it indicates that your recipient is interested in your content. A low response rate usually means that your content is not relevant or that you are not targeting the right customer.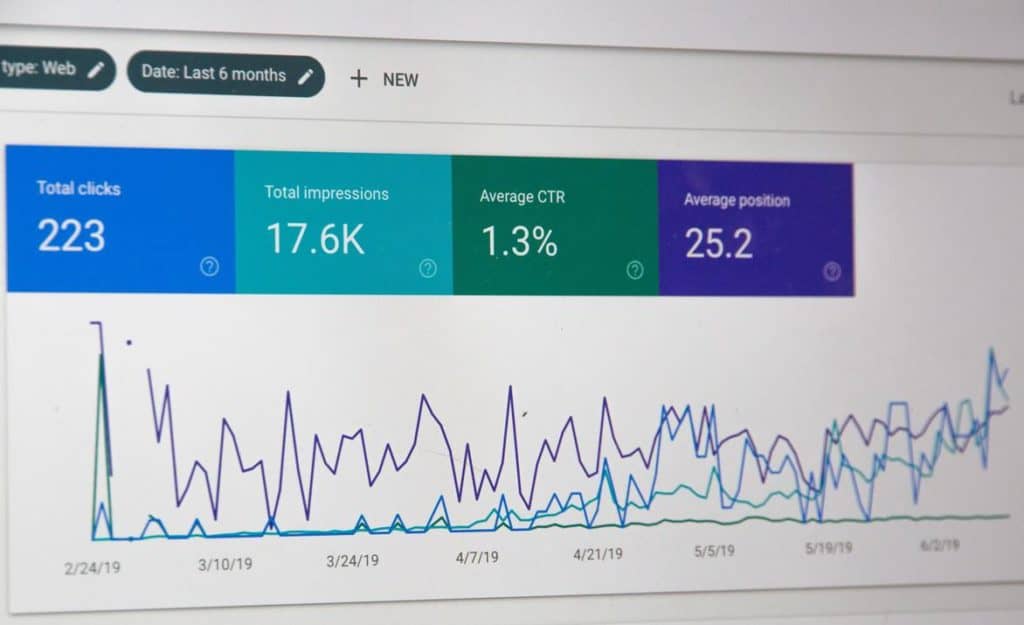 #3 MQL > SQL conversion rate
There are two types of leads:
Marketing Qualified Leads (MQLs ): People who have entered their details in exchange for content, such as white papers or via webinar registration.
Sales-qualified leads (SQL): These are prospects who really fit your "buyer persona" and have the intention to buy.
This will help you determine how well your lead generation strategies are working and whether your marketing teams are encouraging the right prospects to contact you. Carefully measuring this sales performance indicator will help you avoid giving the wrong leads to your account managers, which leads to more effective sales processes.
A qualified prospect can vary from company to company. It is about looking at the buyer's personality and personal information to determine if they are the type of prospect who could actually make a purchase and benefit from the products/services you offer.
#4 Number of open opportunities
Sales opportunities indicate the success of your strategies.
A sales opportunity means you have come close. If you measure what happens after the opportunity (do they convert?), you can understand which approaches were most successful before the opportunity.
Keep track of the number of sales opportunities you have had throughout your sales pipeline. This will give you a clear picture of the number of opportunities generated by each channel. It is then important to implement a consistent lead nurturing strategy to maintain these opportunities.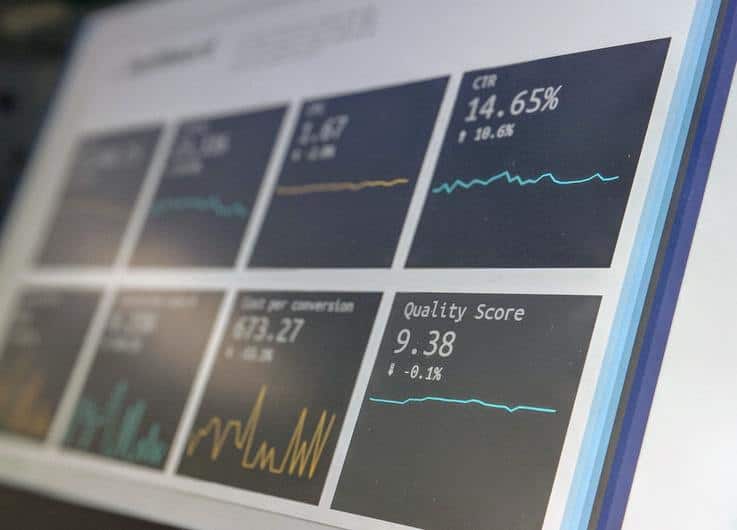 #5 Quote to sale conversion rate
With the conversion rate, you know if your current sales funnel is performing better than previous ones. You split the test with a quantifiable measure (the data from your old funnel) to compare the performance of a newer sales funnel. In doing so, you will always choose the better of the two options.
This sales performance indicator consistently shows you how many people converted on the first, second and third call. It also shows you which salespeople are performing best. This way, you can track all efforts while improving sales by focusing on the types of customers who convert on the first call (call means people click on the CTA).
If you have a high conversion rate, it means your strategies are working and your targets are interested. If our conversion rates are falling, then we need to find new strategies to get your targets to take the action you want.
#6 Number of contact points
The number of touch points is the cumulative sum of interactions (phone calls, emails,…) you have with a prospect to close a deal.
It takes an average of seven interactions to make contact with someone and have an actual sales call. Maintaining this volume is critical to maintaining and improving our sales.
Measuring the number of touch points a prospect has with our marketing content and sales team members is very interesting for its impact on the cost of customer acquisition.
#7 Length of sales cycle
This KPI is important because it gives you an idea of how well you are managing your time and your team. Once you have an idea of the length of the sales cycle for a typical qualified customer, you can plan the closing date for each current sale. Understanding this will help you better allocate the workload of your sales teams.
For example, if one of the steps in your sales pipeline has a long delay before conversion, this could affect the overall conversion rate. Long waiting times can cause customers to lose interest in the product/service. Improving the transition times between each step in your funnel helps to increase sales and keep potential customers interested in your product or service.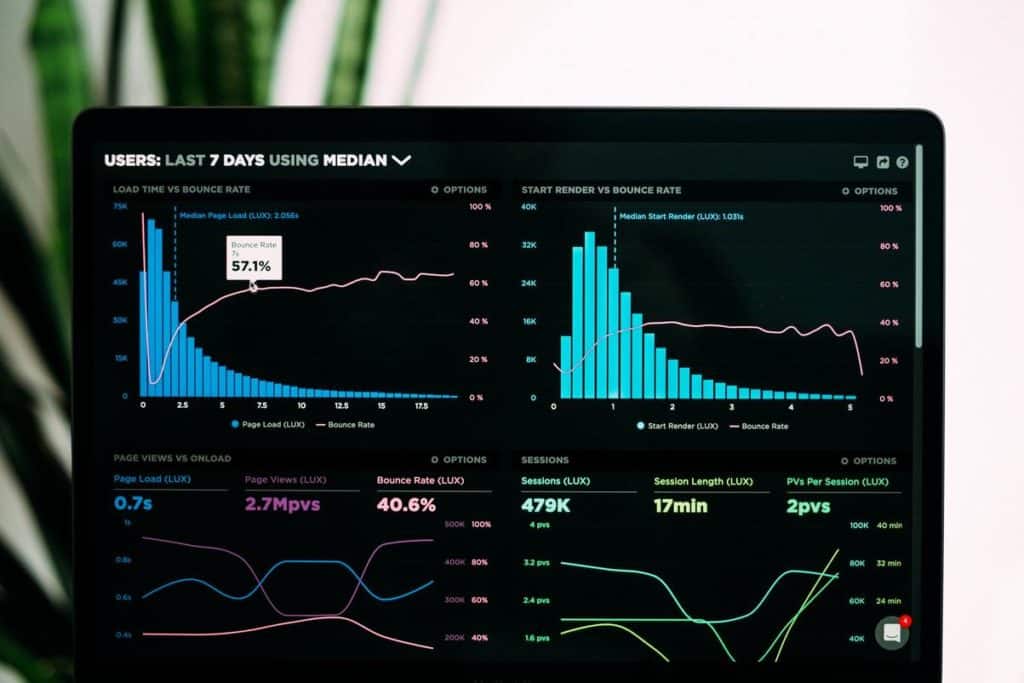 #8 Projected value of your sales funnel
This business performance indicator is a very important check on the health of your pipeline. It is not a sophisticated measure, but that is the point. It allows you to understand at a glance whether you are going to achieve your sales targets. Above or below a certain threshold that you have in mind, you know whether you should be worried or not.
In your CRM, it is essential to track the value of our sales or your ongoing deals. This helps us to track your monthly sales revenue forecasts.
#9 Actions taken by your sales people
If you only ever measure the progress of your sales targets, you will not get the best out of your sales teams.
When sales people only see a numerical value (e.g. 35% of target achieved), they do not feel motivated to continue to take meaningful actions that promote this progress.
Instead, they will feel that all the actions they perform are unimportant.
Make sure that you follow actions such as :
Follow-up emails
Demos
Calls
Measure the amount ofsales action taken as a key sales performance indicator. Your salespeople will exceed targets and expectations, day after day.
#10 Social Selling Index
If any stage of your sales funnel includes social selling via Linkedin, the SSI (Social Selling Index) is a KPI you should track.
If you are not yet using social selling, it is time to start:
LinkedIn's Social Selling Index works great as a sales funnel KPI, especially if you use social selling in the lead generation phase.
The SSI index measures the four elements of successful social selling:
Branding. Monitor how well your salespeople complete their profiles with customers in mind, add interesting content and receive referrals for their skills.
Connection. The second variable is your sales reps' contact with their prospects via LinkedIn. When integrated into your sales funnel, LinkedIn's SSI system will also help your sales reps by allowing them to accurately target prospects. It changes the way your salespeople leverage existing connections to connect with new prospects.
Engage with knowledge. A good sales rep needs to stay connected to their industry in order to be seen as a trusted source by their prospects. SSI measures how often your reps engage and share relevant content.
Relationship building. Finally, it is not enough to record a message and call it a day. ISS also measures how well your salespeople maintain relationships and how well they follow up.
Here are the sales performance indicators that we think are the most important to take into account to optimise your sales processes and ultimately improve your sales. Tell us in the comments if you use other KPIs that we should introduce!