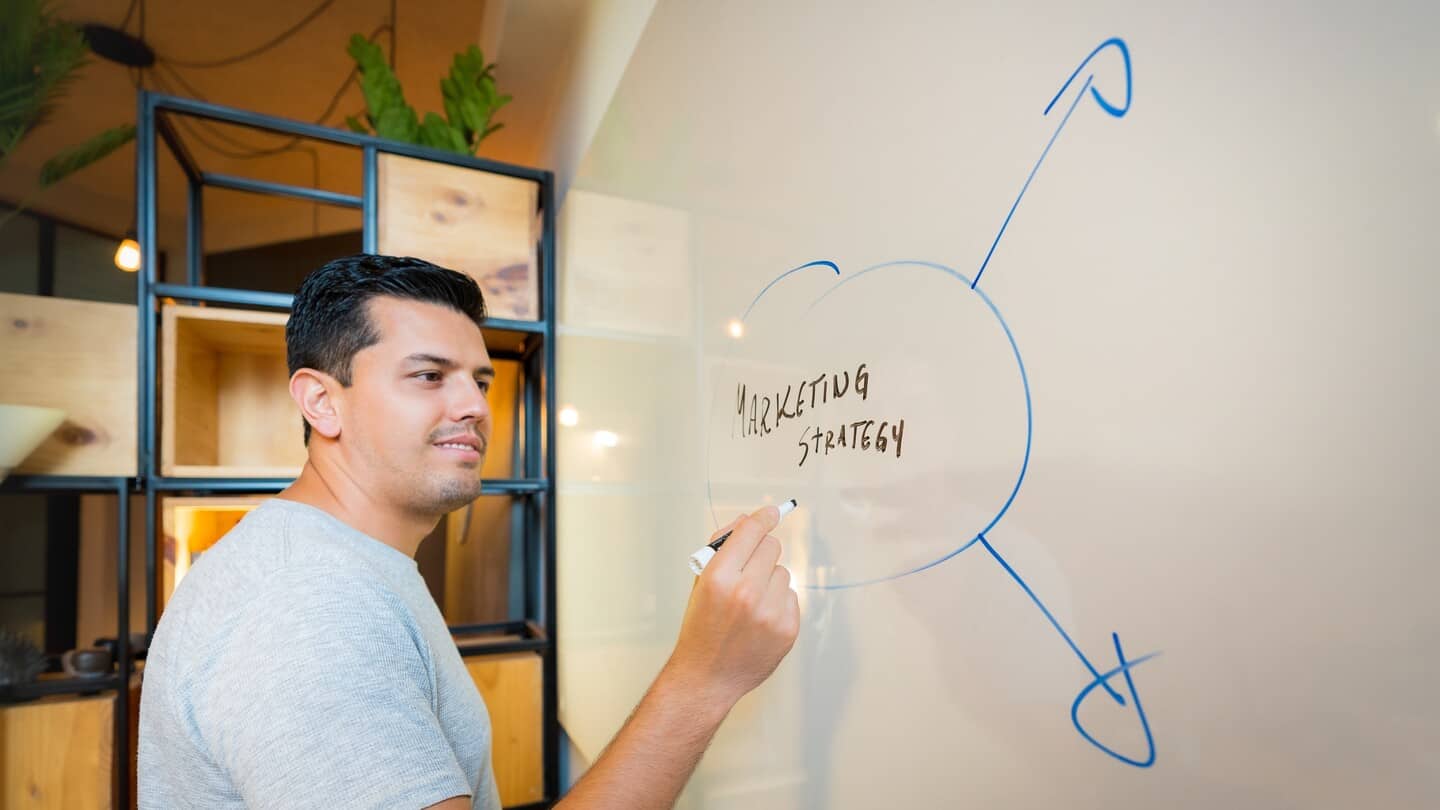 Are you looking to focus your marketing and sales efforts on the accounts that add the most value to your business? By implementing anAccount Based Marketing approach you will maximise the revenue generated by your key accounts, but which tools should you use to do this? We've thought of you and compiled a selection of our 15 favourite Account Based Marketing tools.
For each of them you will find a description of their functionality and the cost when available 🙂
#1 Albacross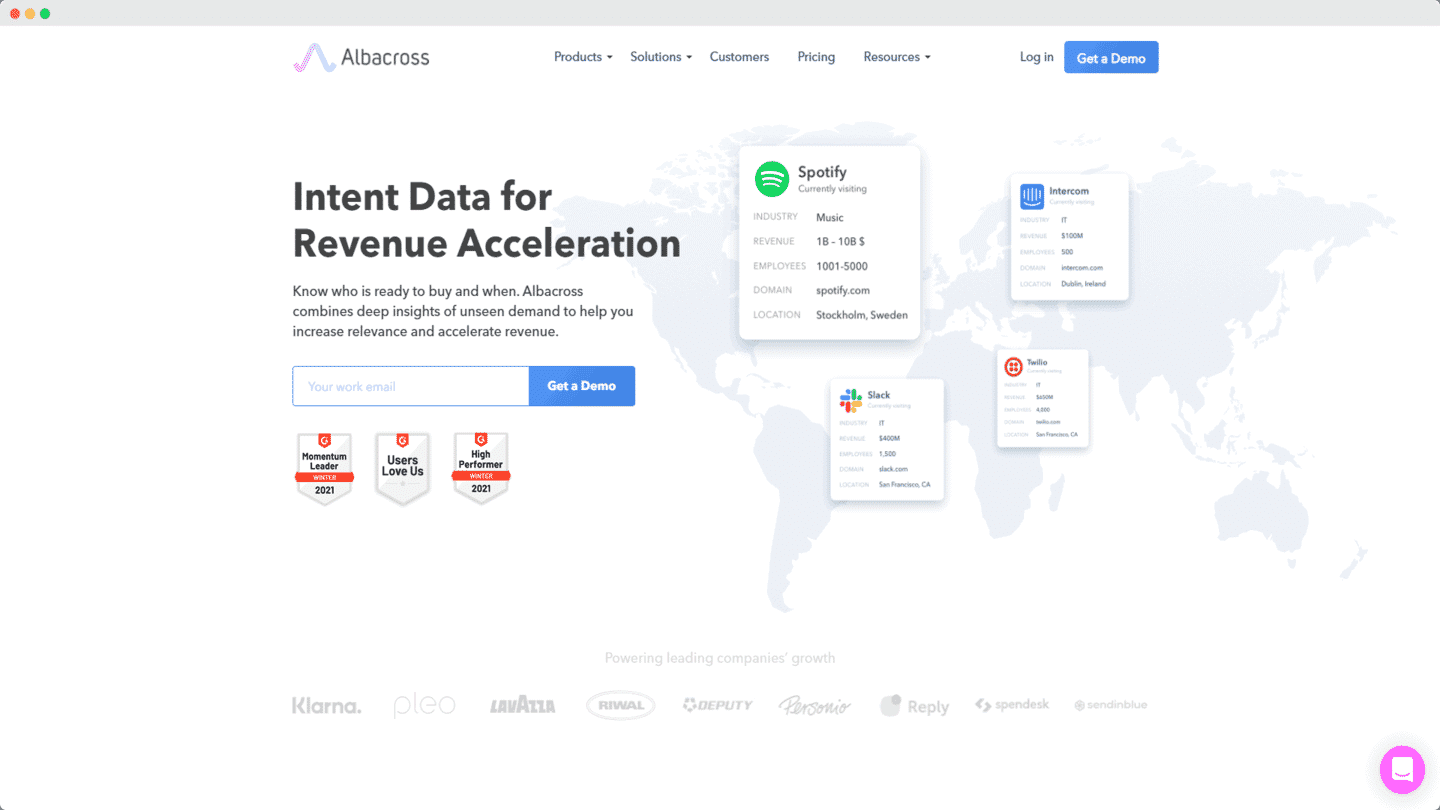 Albacross is anintent data platform to accelerate your business development.
The platform offers 3 products based on this behavioural data that allow you to decipher the purchasing intentions of B2B prospects:
Lead generation – A tool to identify anonymous visitors to your site.
Website customisation – To personalise the content of your website to your visitors.
ABM – A self-service platform to push personalised messages to your target accounts.
In terms of pricing, Albacross charges according to the number of users and leads:
47 / month for 100 leads, 1 user.
449 / month for 2500 leads and 10 users.
$1089 + for a higher number of leads.
#2 SalesNavigator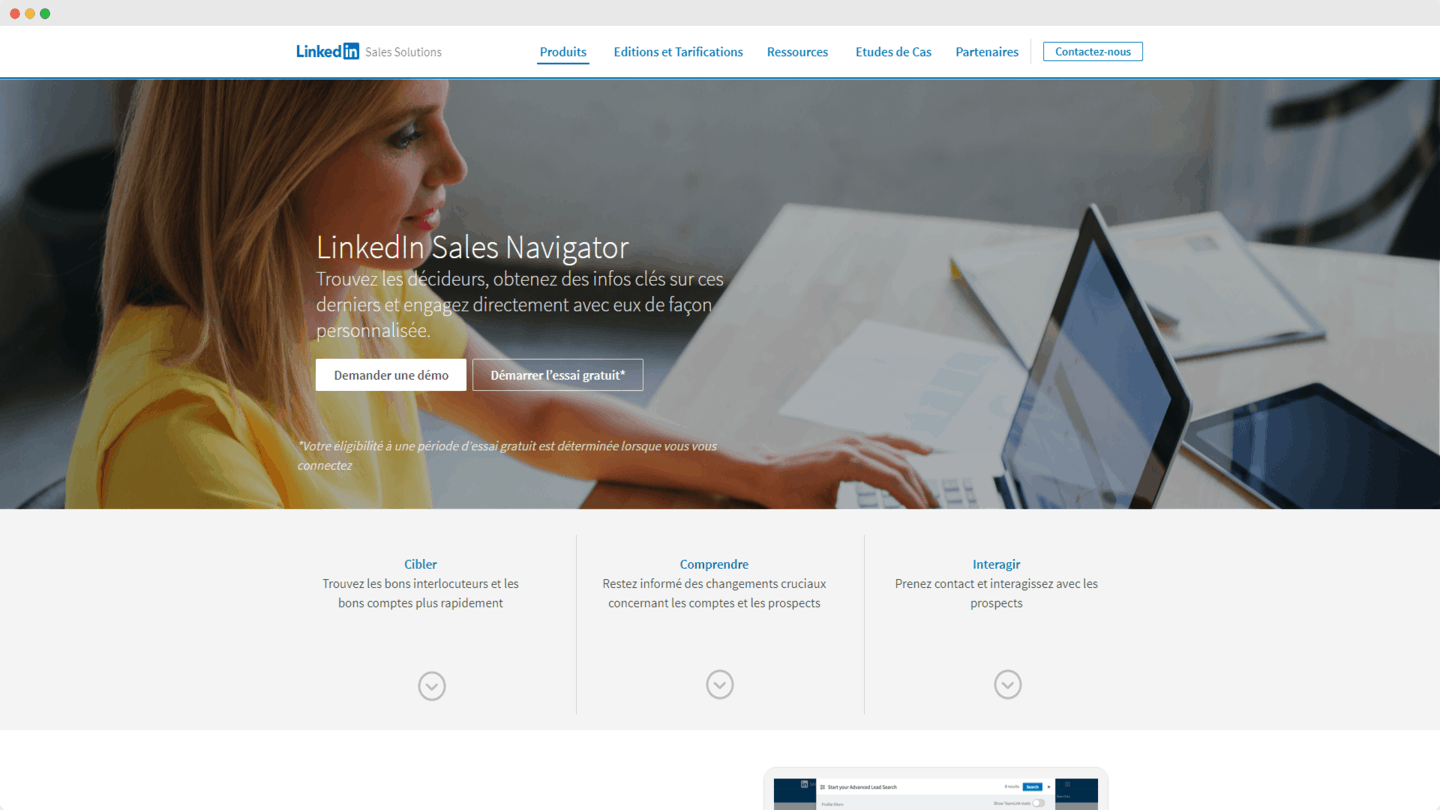 How can you discuss ABM without mentioning prospecting on LinkedIn and its dedicated sales tool, Sales Navigator. With over 500 million active users across all industries on LinkedIn, Sales Navigator allows you to perform advanced searches and filter users to identify and contact key positions within your strategic accounts.
Of course, access to these features and the power of LinkedIn's user base comes at a cost:
79.99 if you wish to use the tool individually.
134.99 per licence for organised teams.
#3 Appointment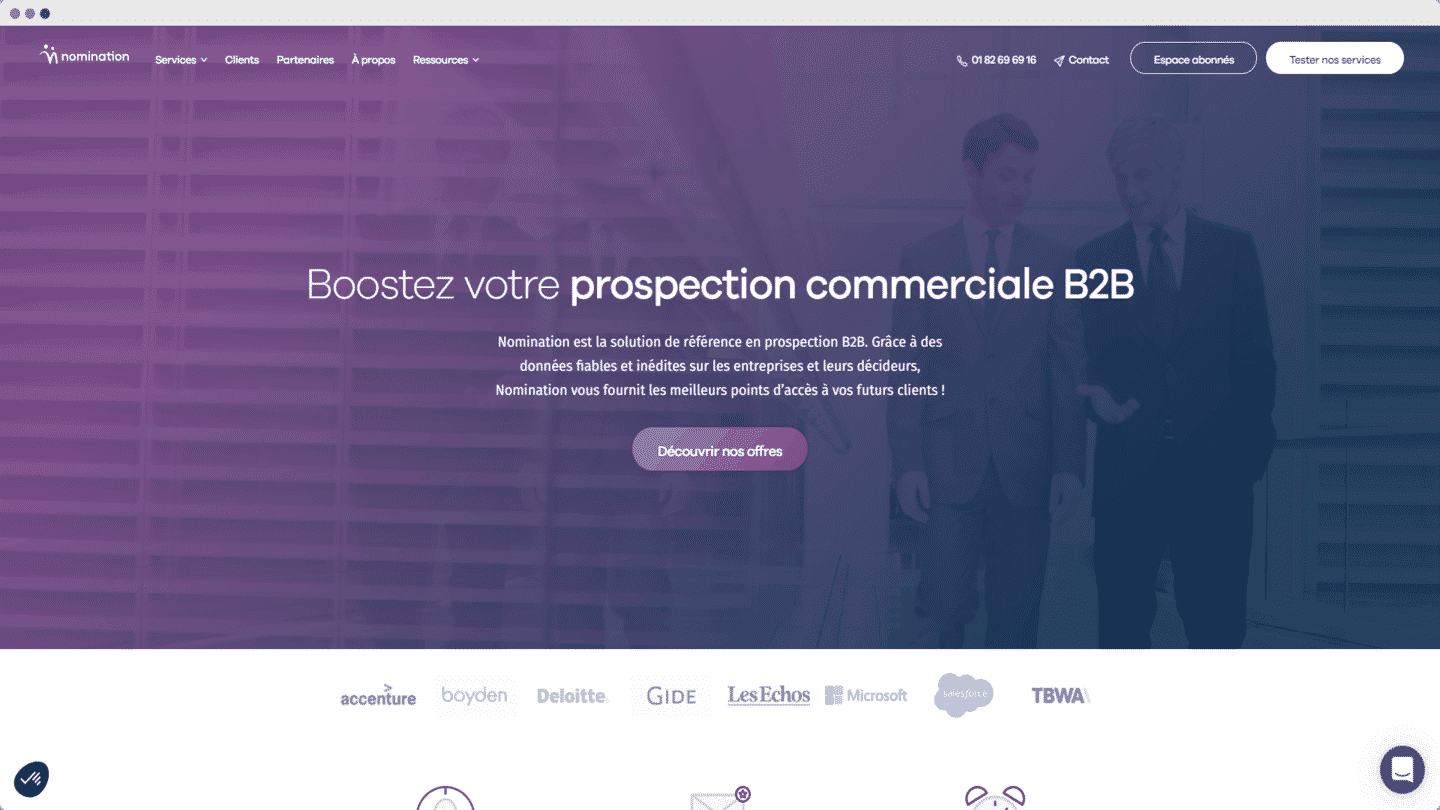 Nomination is a comprehensive French business intelligence solution that allows you to track the activity of your key accounts on the various digital channels and, above all, to follow the evolution of the company's organisation chart. Based on your research and the accounts you follow, the tool also suggests relevant leads.
A very powerful solution with a large database in France that will allow you to expand your relationships within your strategic accounts.
Nomination's rates are only available on request but there are two types of offers:
Sales Intelligence – This corresponds to the functionality described above.
Smart Mailing – which allows campaigns to be pushed to prospects identified with the first solution.
#4 Datanyze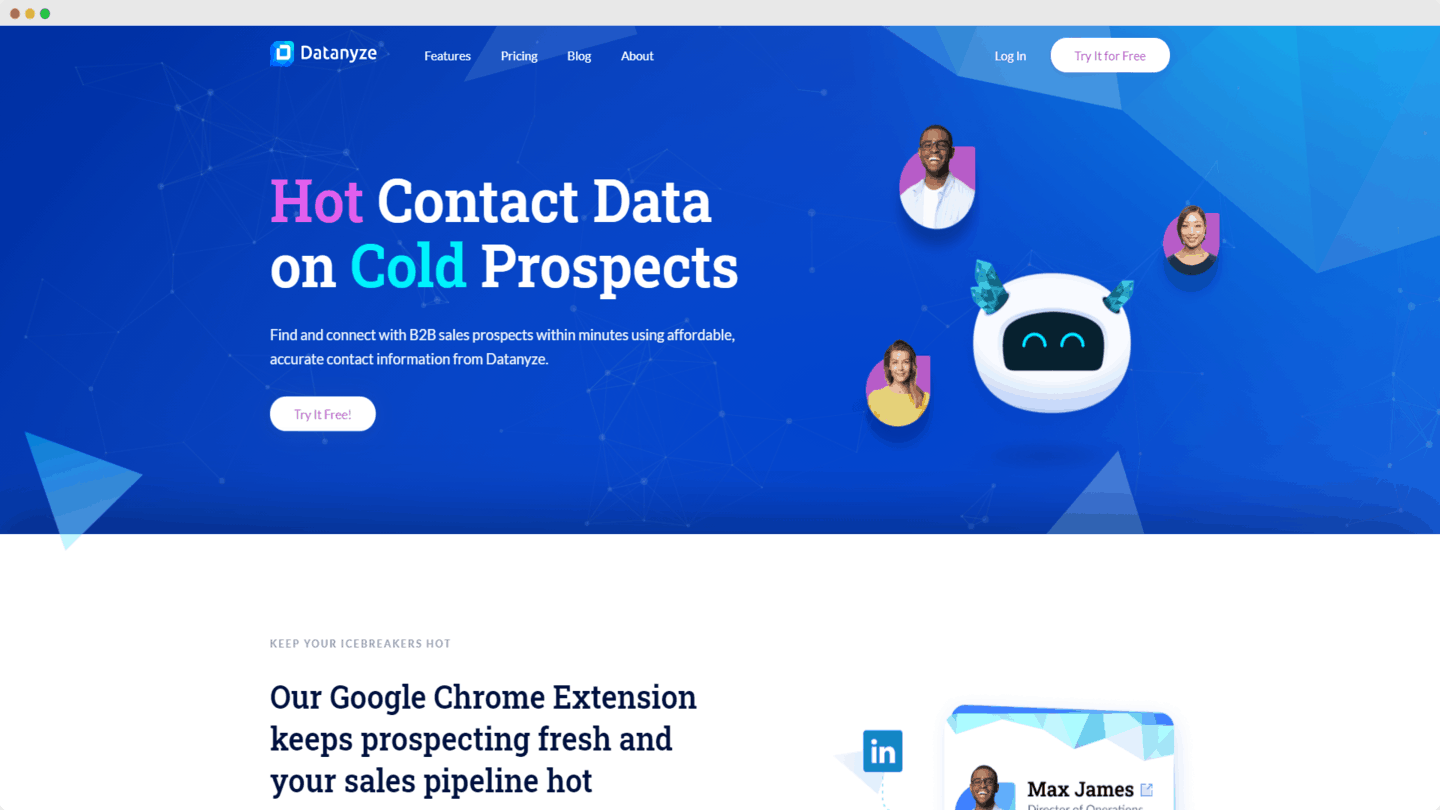 Datanyze is a chrome extension that allows you to capture data related to your strategic accounts as you browse social networks and company websites. Datanyze shares information that allows you to get closer to your targets and connect with them using relevant approaches.
The tool offers a free version limited to 10 credits per month, at $39 per month the Pro version gives you access to all the features and 1080 credits per year.
#5 ActiveDemand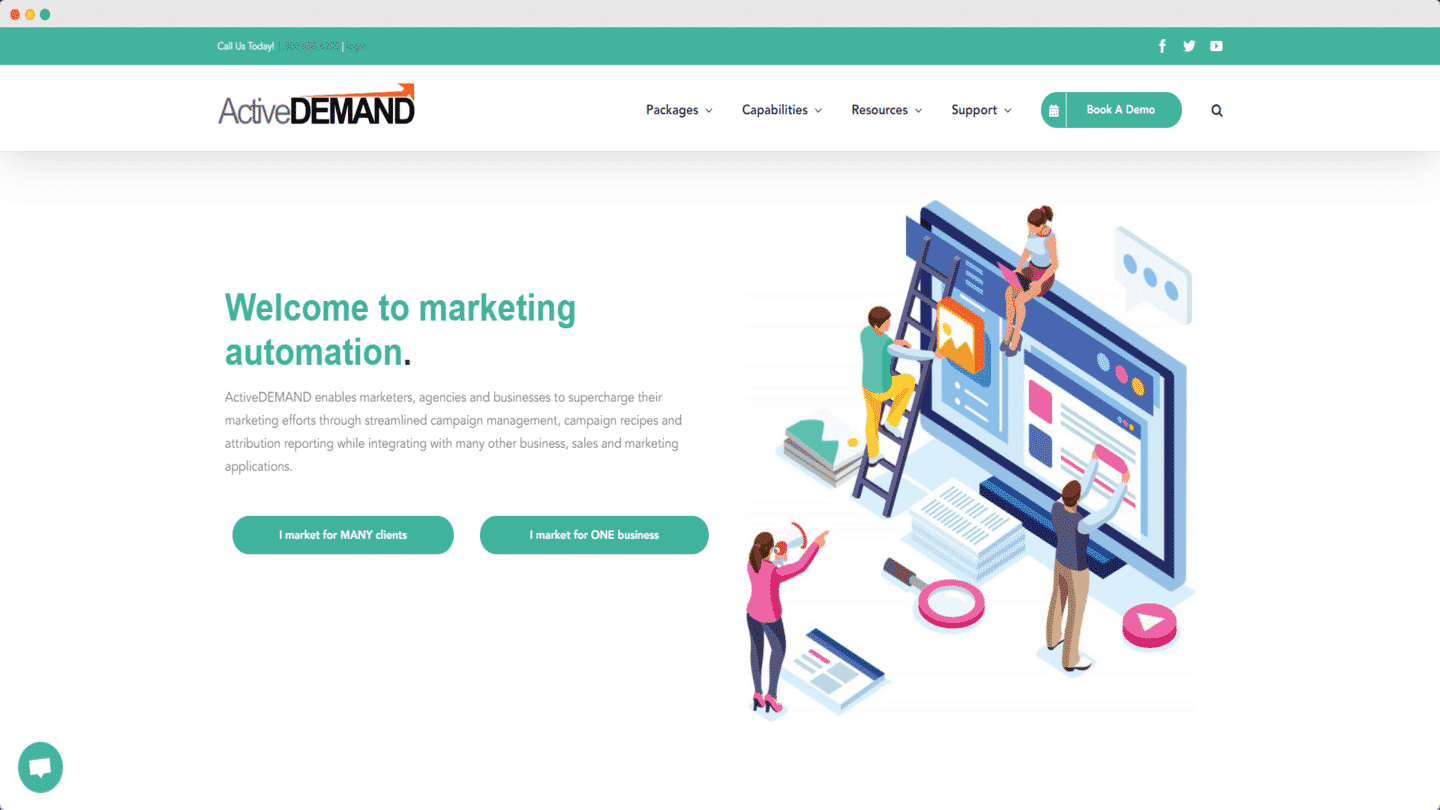 ActiveDemand is more of a marketing automation solution in the broadest sense. The tool offersemail marketing, call tracking and dynamic content features to personalise the user experience on your websites. ActiveDemand also allows you to measure the results of your campaigns with a comprehensive reporting tool.
In terms of budget, ActiveDemand allows you to use only its call tracking andemailing solution independently of the other features, the former is free and the latter at $15 per month for 1 user. To access all the tools in the suite, you need to pay $69 for SMEs and $199 for larger companies.
#6 Terminus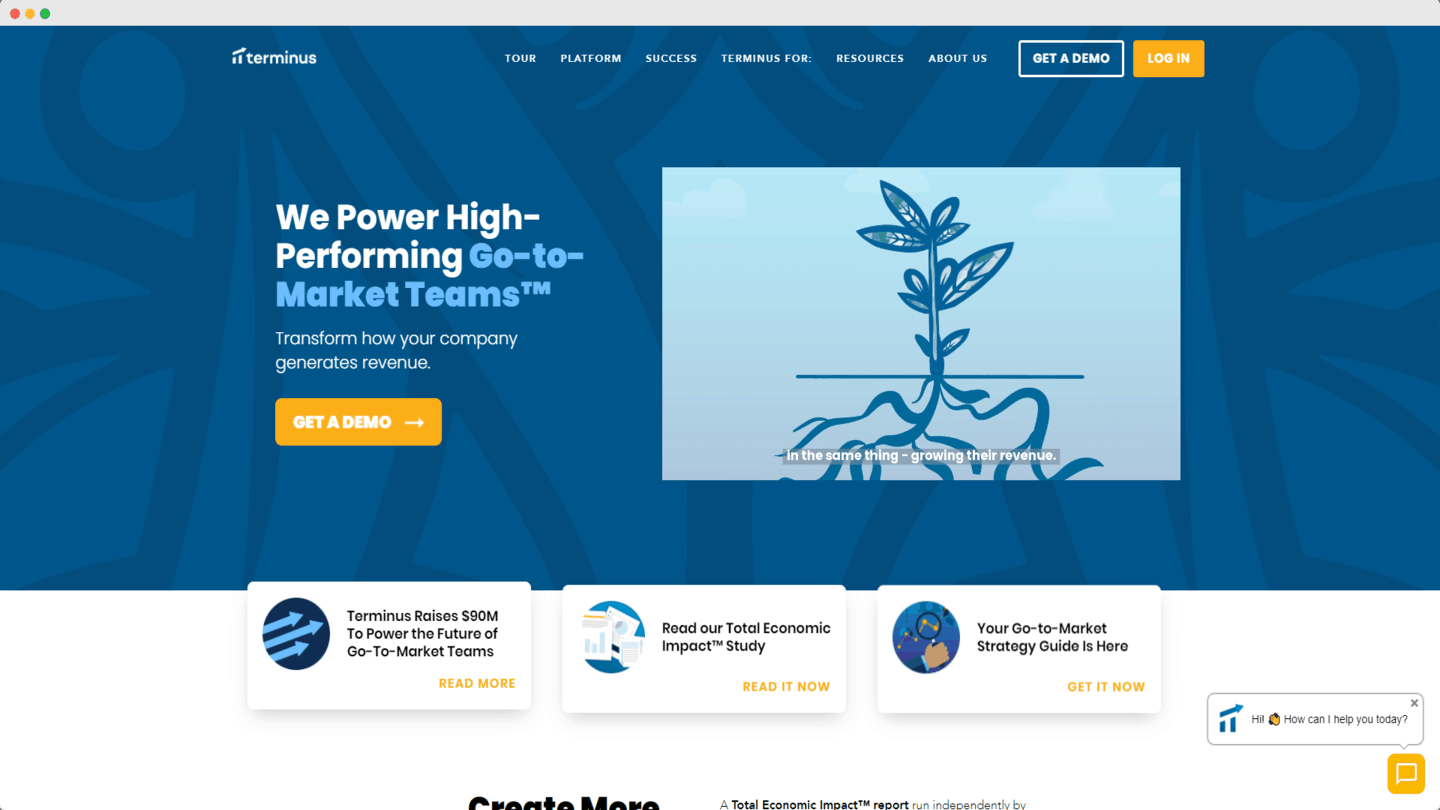 Terminus is a complete platform of tools for ABM. The Terminus Account Hub is a Customer Data Platform(CDP) that puts data from 67 million B2B companies at your disposal. With this enriched data, you can then determine strategic directions to expand your influence within your key accounts.
On the basis of your targeting, the tool also allows you to :
Launch your sponsored campaigns on social networks
Send your email campaigns
Provide a personalised chat experience
Provide targeted content on your website
Finally, the Measurement Studio reporting tool allows you to track the performance of your campaigns.
The price of the tool is only available on request.
#7 Uberflip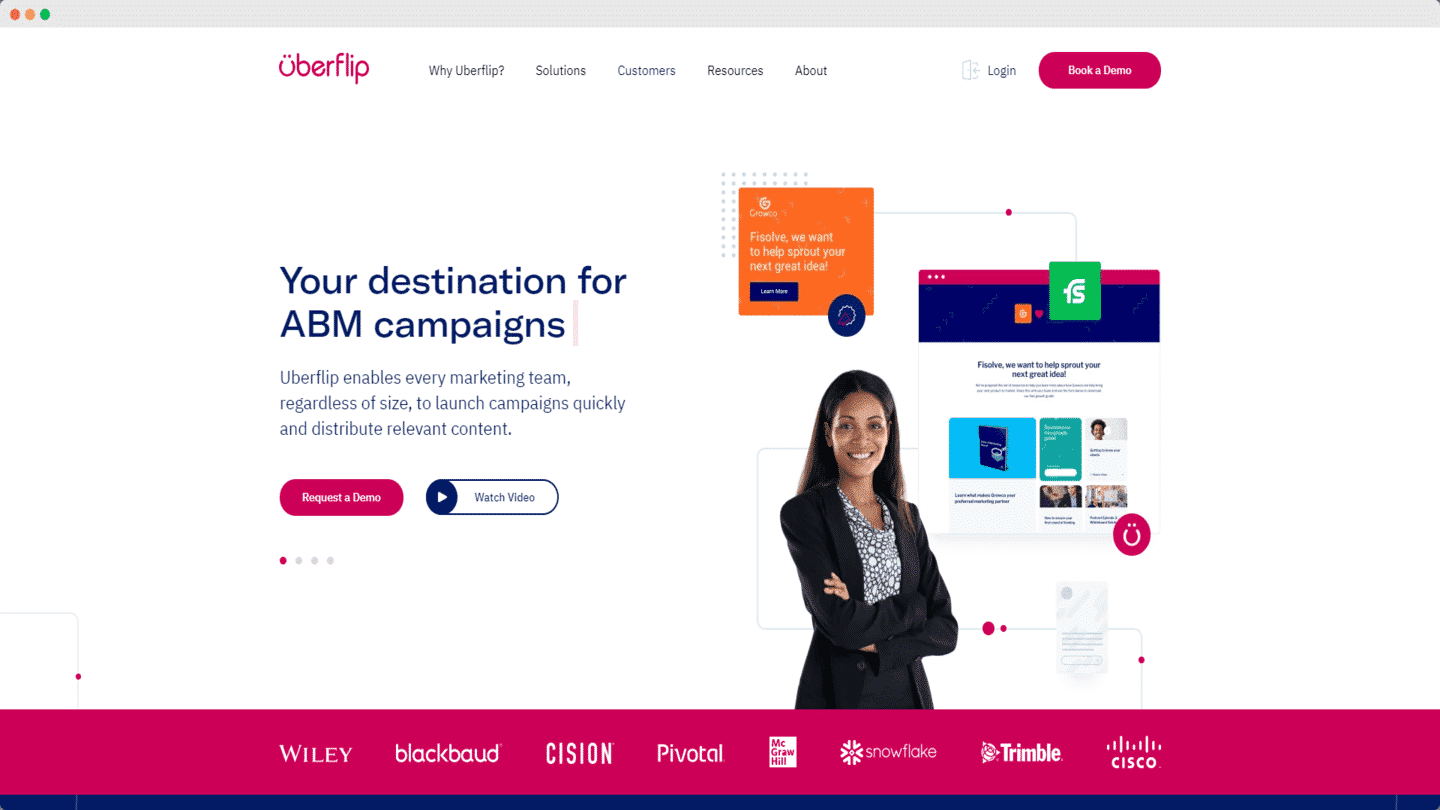 Uberflip is a marketing tool specifically designed to enhance your content strategy in the context of ABM. The platform supports you in delivering account-specific messages and synchronising your content strategy between the sales and marketing teams.
As a complement to marketing automation software, Uberflip allows you to better understand your audience in order to send messages that will move your prospects through your sales funnel.
Uberflip does not disclose its prices, they are available on request.
#8 Owler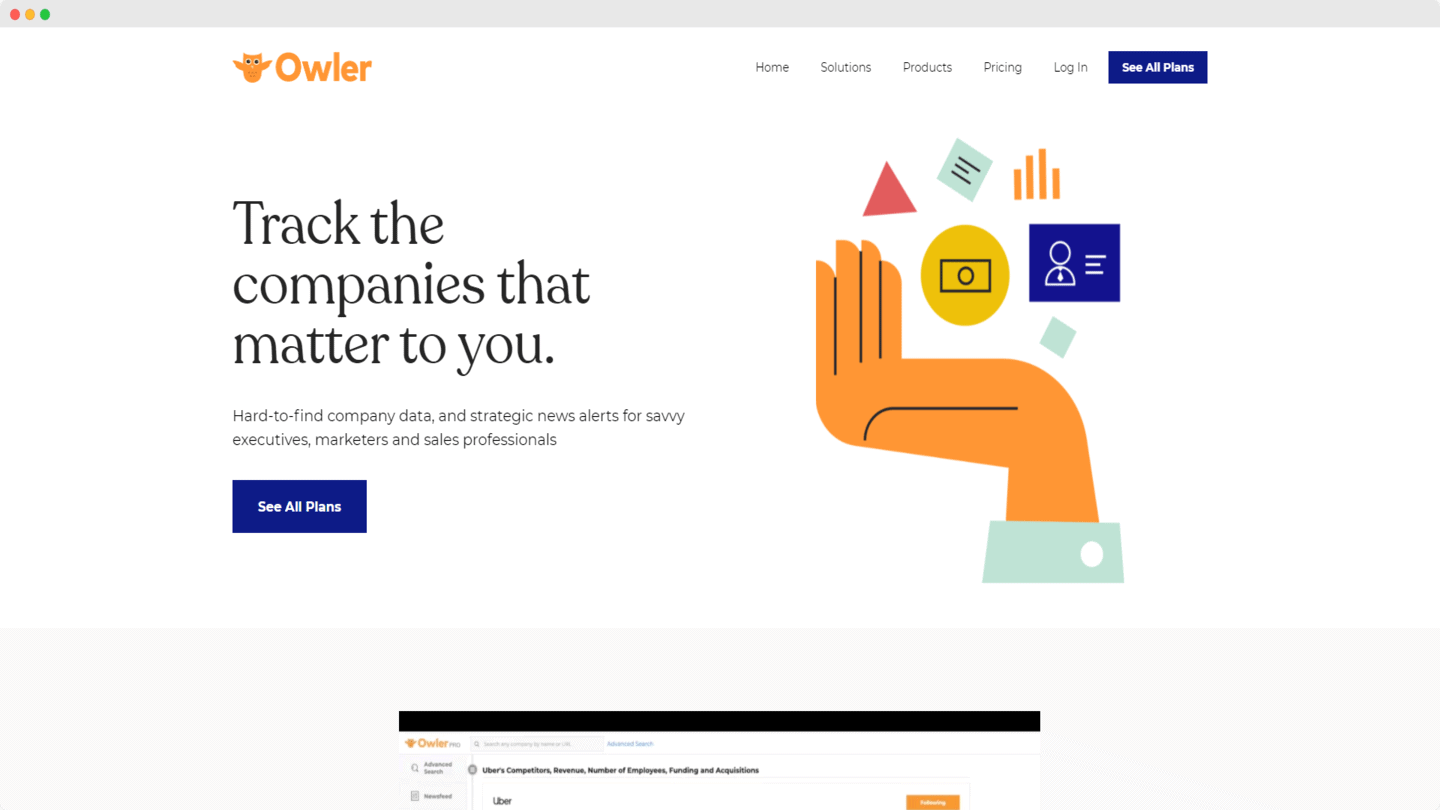 Owler's solution allows you to identify your competitors or prospects and to follow the activity of these accounts on a daily basis thanks to alerts that are sent to you every day. The powerful database allows you to access valuable information on your key accounts, notably by identifying the key positions within these companies.
Owler's free plan allows you to track the activity of 5 companies daily as well as access detailed profiles of 10 companies per month. The Pro plan, the most popular, gives you virtually unlimited access to these features for $420/year.
#9 Groove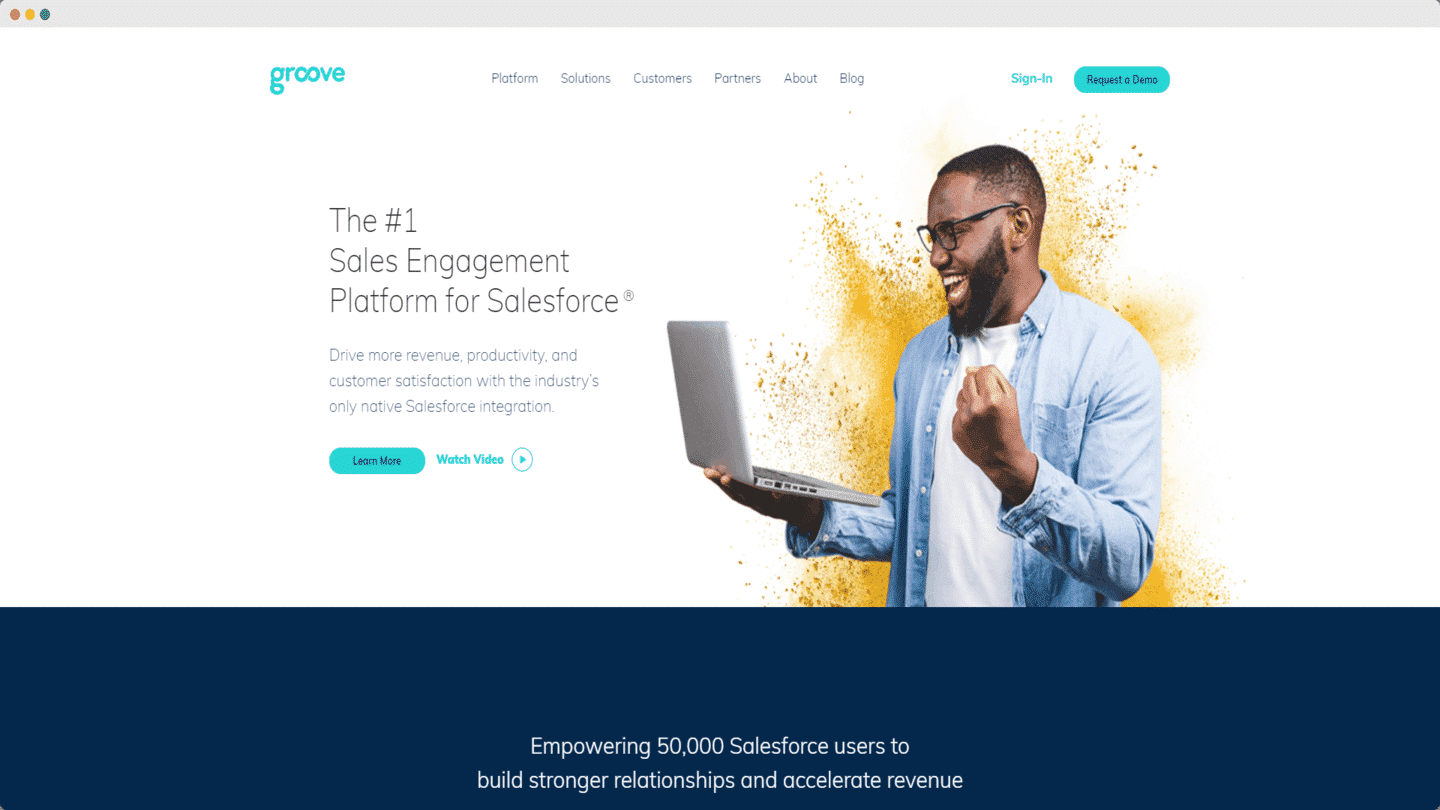 Groove helps sales teams increase revenue by making their processes more efficient and effective for account identification, closing and renewal.
Its automations optimise the time of your top salespeople with sales tools, so they can focus more on selling and dealing with important customers.
As a Salesforce partner, Groove offers deep integration with CRM software. This means you can quickly access the data you need and reduce downtime when switching from one system to another. Tracking results with full visibility and reporting on your accounts is optimized in the software to increase your efficiency and revenue.
Groove will only communicate its prices on request.
#10 Hubspot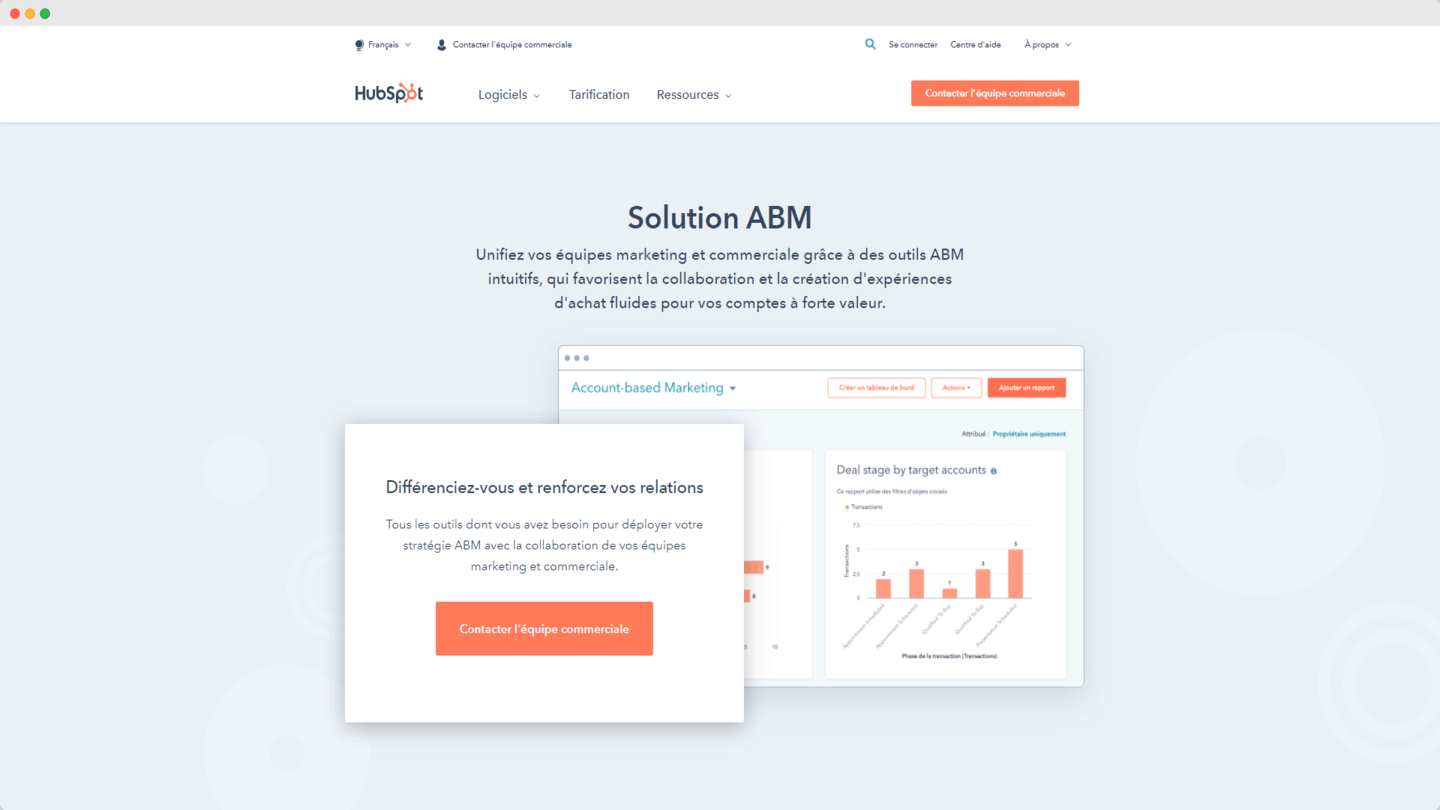 HubSpot 's ABM solution allows you to run a complete campaign directly in your CRM. Using it, you can create your ICP (ideal customer profile). This KPI will help HubSpot automatically rank prospects based on how closely they match your profile.
HubSpot helps you identify prospect pain points so you can personalise specific marketing messages via the Smart Content feature, feeding them tailored content using the Marketing Hub's channels and tools.
While some of Hubspot's features are free, the tools specifically dedicated to ABM, such as the "Smart content" function, are only available from $800/month.
#11 Pardot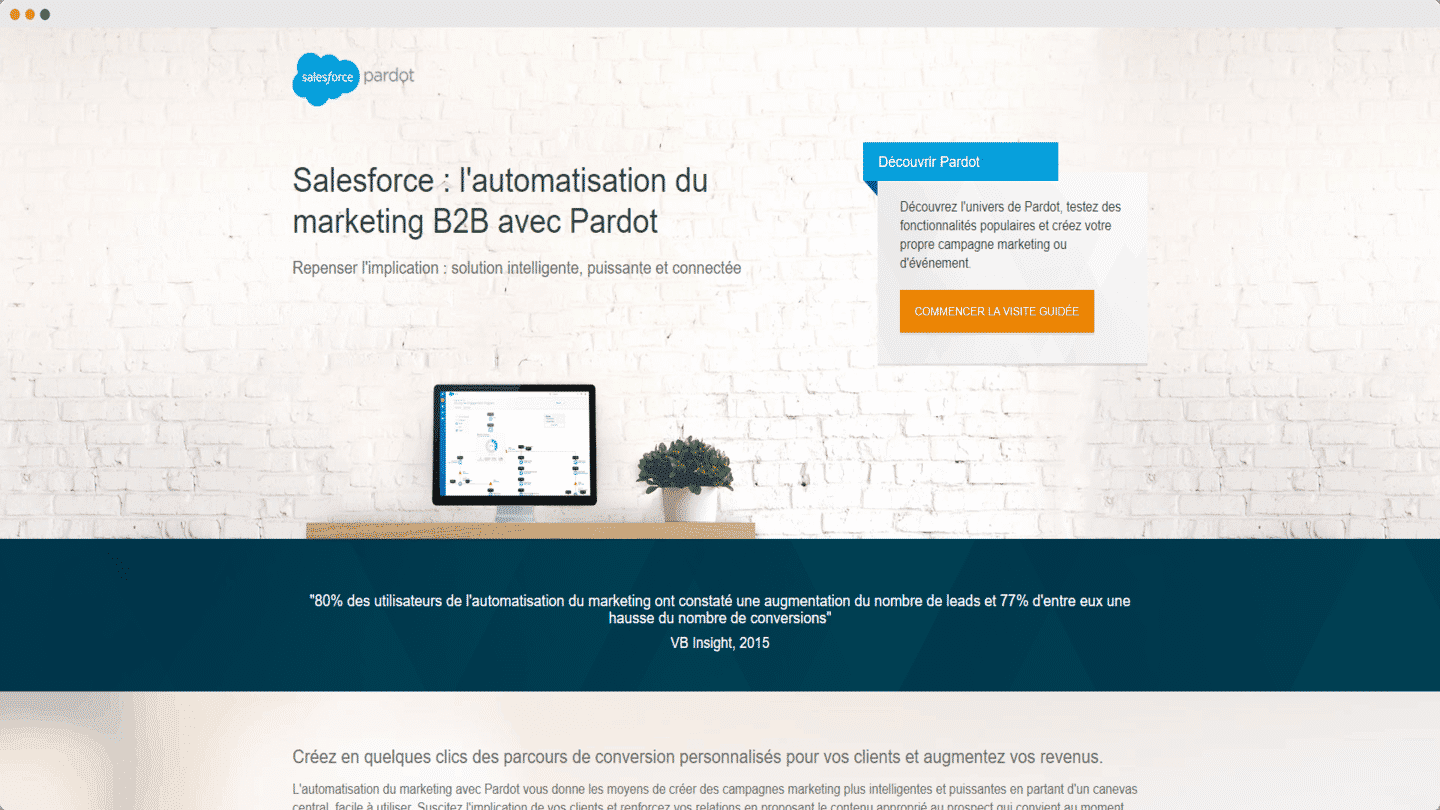 Another tool in the Salesforce suite, Pardot is a global marketing automation solution. The functions for creating lists of prospects and lead scoring in particular can be important assets for your ABM strategy. Despite its functional depth, the tool remains very easy to use and to learn.
As is often the case, especially with Salesforce, quality comes at a price and the subscription to Pardot is $1,250 per month, an interesting choice if you can afford it.
#12 Bound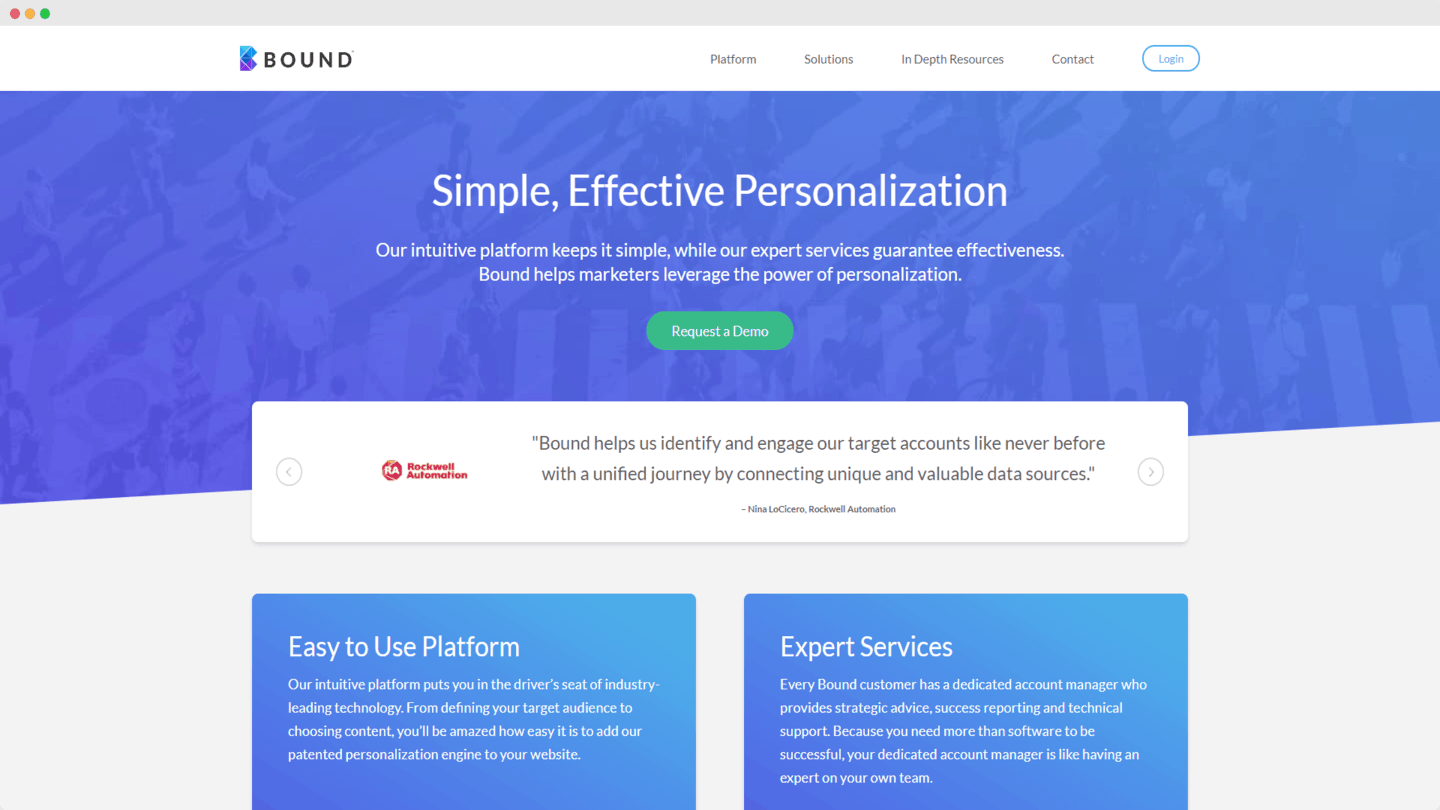 Bound is an intuitive platform for personalising your messages and the key stages of your prospects' buying journey. With Bound, you can build audiences, create dynamic content and measure the success of your campaigns.
Bound also allows you to analyse the behaviour of your key accounts on the web and create audience segments from this data.
Prices for the tool are only available on request.
#13 Apollo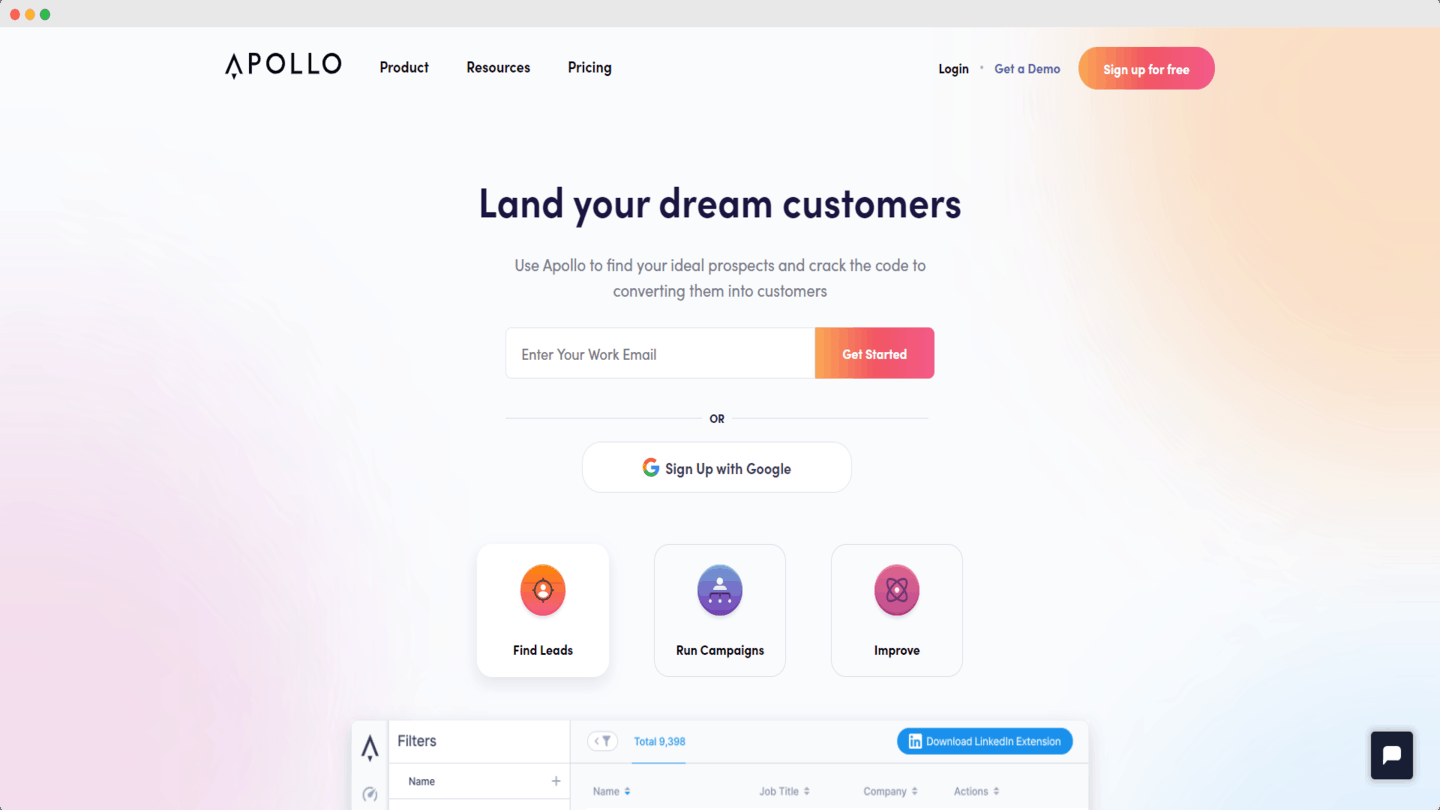 Apollo (formerly ZenProspect) is more than just a prospecting tool. It identifies positions within a specific account and gives salespeople suggestions on what to say or email to a prospect based on their activity.
Apollo provides a comprehensive reporting tool to track your business performance indicators and has small additional features such as call transcription.
Its price is available only on request.
#14 6sense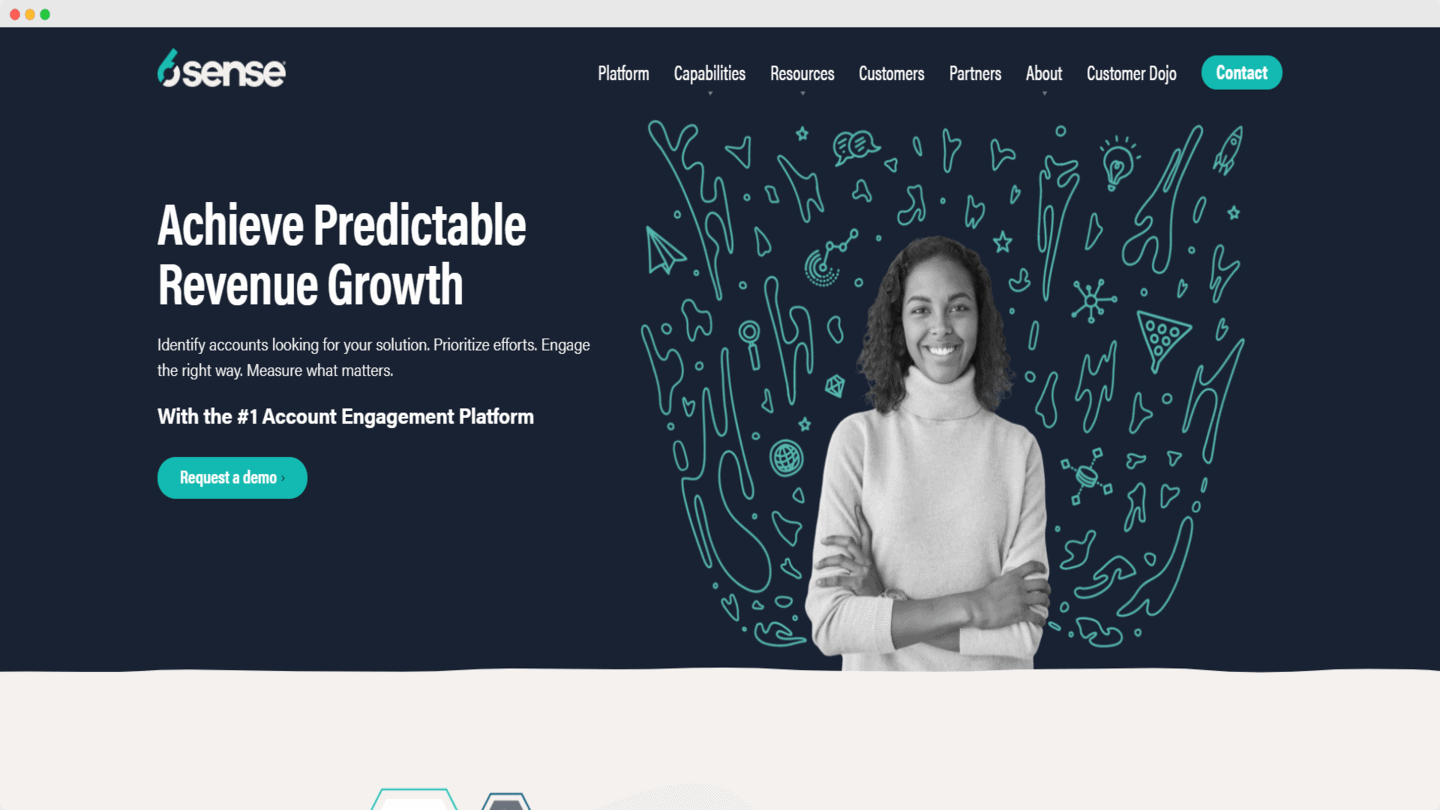 6sense defines itself as a CDP that canidentify your anonymous visitors, perform predictive analytics to anticipate the buying journey of your leads, engage them across all channels by managing your campaigns and measure the results via an Analytics tool.
With the platform, you can align your sales and marketing strategies using data. You'll be able to use the data provided on accounts to prioritise your strategy and engage customers based on their specific interests. With this setup, you can deliver consistent experiences that fit your customer journeys.
6sense rates are only available on request.
#15 Salesforce Einstein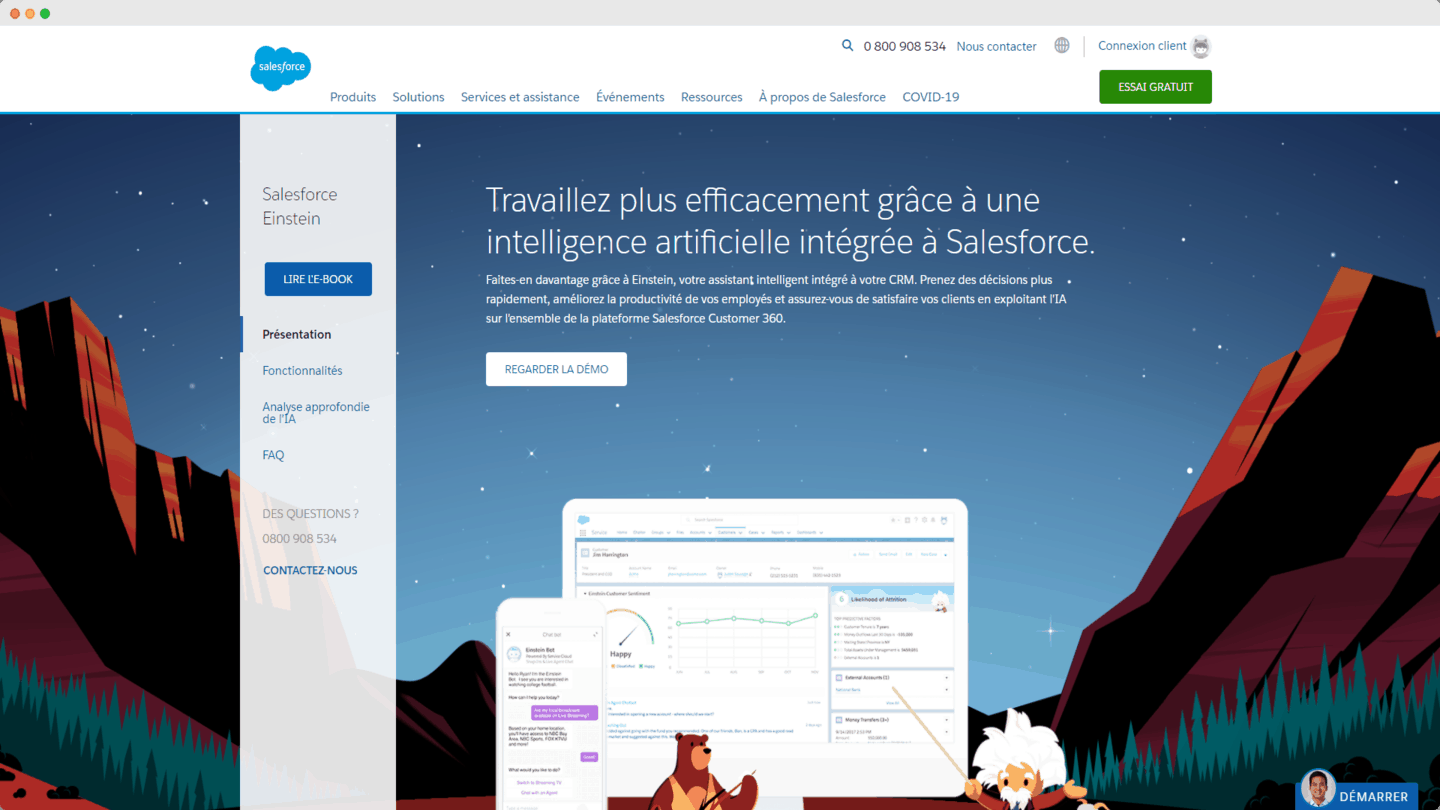 Now part of the Salesforce suite, Einstein is a self-service business intelligence and analytics tool. While its analytics are primarily aimed at extracting customer and sales data, data from other sources can also be connected to the tool. It has a strong focus on data analysis, but also has the ability to provide content based on that information.
Very few BI products connect to Salesforce, Salesforce Einstein is available from $75 per user per month.
Account Based Marketing is a particularly effective approach in B2B. However, to be well executed, this strategy needs to be supported by
aligned sales and marketing teams
, as well as tools to obtain the data you need to grow within your key accounts.
Feel free to share the ABM tool you use in the comments if we haven't mentioned it 🙂
Reader Interactions