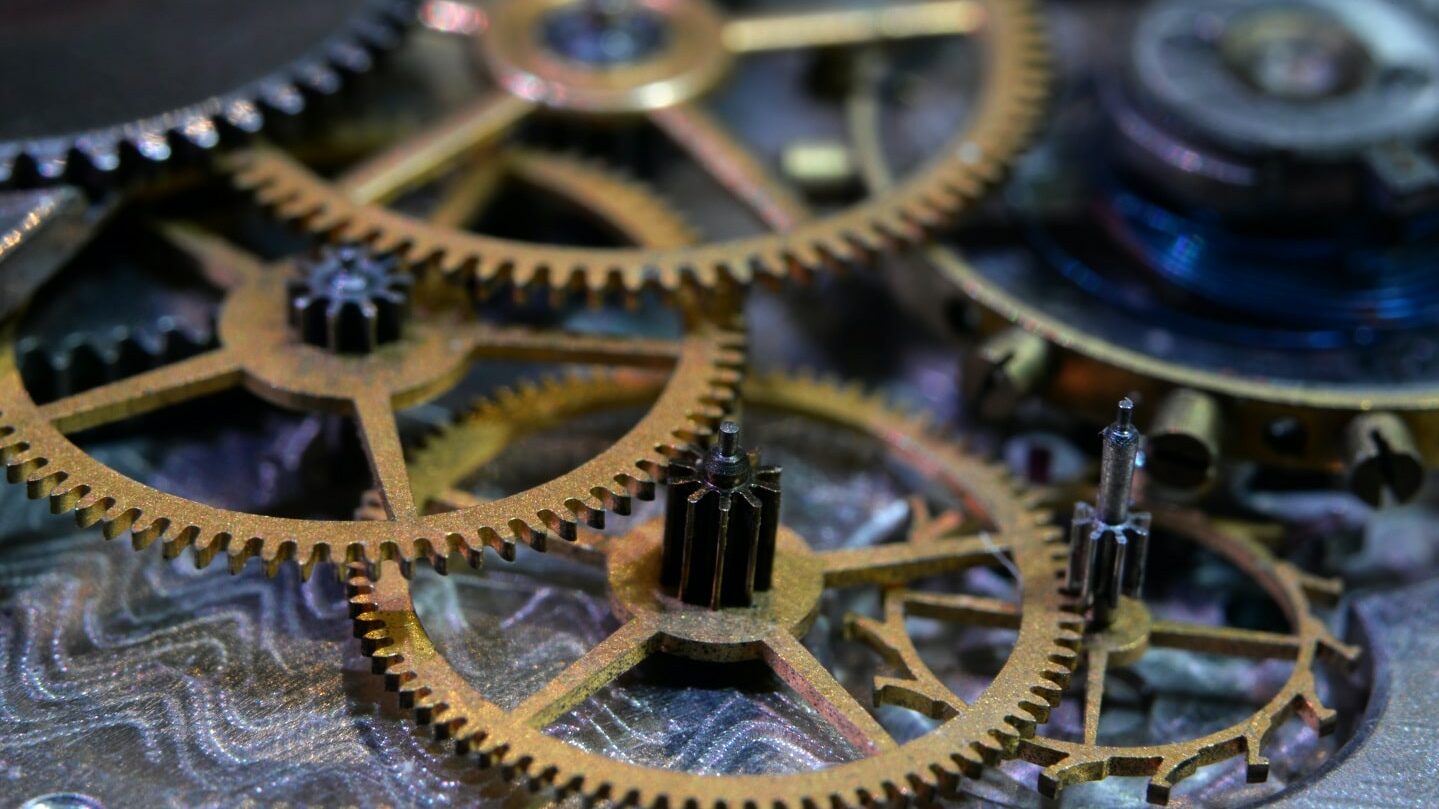 If we had to define in one sentence a workflow software, it is a software that allows to automate the work process to improve the productivity of your teams.
In reality, it's a bit more complex than that and there is no software dedicated to workflow: to manage your workflows, you can choose project management software, CRM,automation tools, collaborative platforms, etc.
To make a long story short, there is no shortage of options and it's sometimes hard to make the right choice for your needs. That's why we detail in this article our 10 favorite workflow software!
What is workflow management?
Choosing a workflow management software allows you to:
to facilitate the realization of tasks within projects, for a better visualization but also to improve your collaboration and limit errors and risks of dysfunction
save time, thanks to automation
improve your overall productivity and be in continuous improvement, thanks to the reporting
To enable you to achieve these goals by streamlining your processes and automating as many tasks as possible, workflow software must have certain essential features. Here we take the example of a workflow for concluding a service contract with a customer:
Upstream integration: to your primary data sources, in order to define the process with all the information that makes up the workflow (from other software used, which are different depending on the team and the business). In our example, it is a question of qualifying the customer's needs from the sales team's database (the CRM) with a view to concluding a contract (customer information and needs).
Design of the transformation process: Any workflow software must allow a task or project to go through a typical process – this is the formalization of the 3 major steps mentioned above. In our example, these steps are the following:
Establish a grid of functional & non-functional requirements (training, custom development, deployment, etc.), often using custom documents from tools like Monday or Notion.
Design the offer: integration with collaborative document management tools to automate the writing of the sales proposal
customer negotiation: this step is difficult to automate, but can be structured.
Finalization of the contract and the price: the software will allow to limit errors by streamlining the process.
In the other essential functionalities, a workflow software must then allow:
Progress tracking: to optimize workflows, collaborate better, spot potential errors – users need to be able to track the progress of the project or campaign over time.
Downstream integrations: to all tools that need the output(CRM software, marketing automation, customer support, etc.). In our example: transmission to billing software, online contract signing, etc.
Reporting: to be able to determine your productivity and success to continue to iterate on a workflow and process – this is the key to continuous productivity improvement.
Top 10 Workflow Management and Automation Software
#1 Monday: The project management software that integrates with almost everything
Monday is truly an ideal tool for managing your workflow: one of the most flexible project management software on the market, it is perfect for companies looking for a complete project and document management tool.
The advantage for workflow management is its rich template gallery, its comprehensive integration marketplace and its ease of adoption and use.
In terms of pricing, Monday offers a free plan for up to 2 users. After that, the 1st plan at $6/month/user.
Try Monday for free
Check out Monday's free map to get a good idea of the tool's capabilities!
#2 Hive: The most robust project management tool that automates your workflow with Hive Automate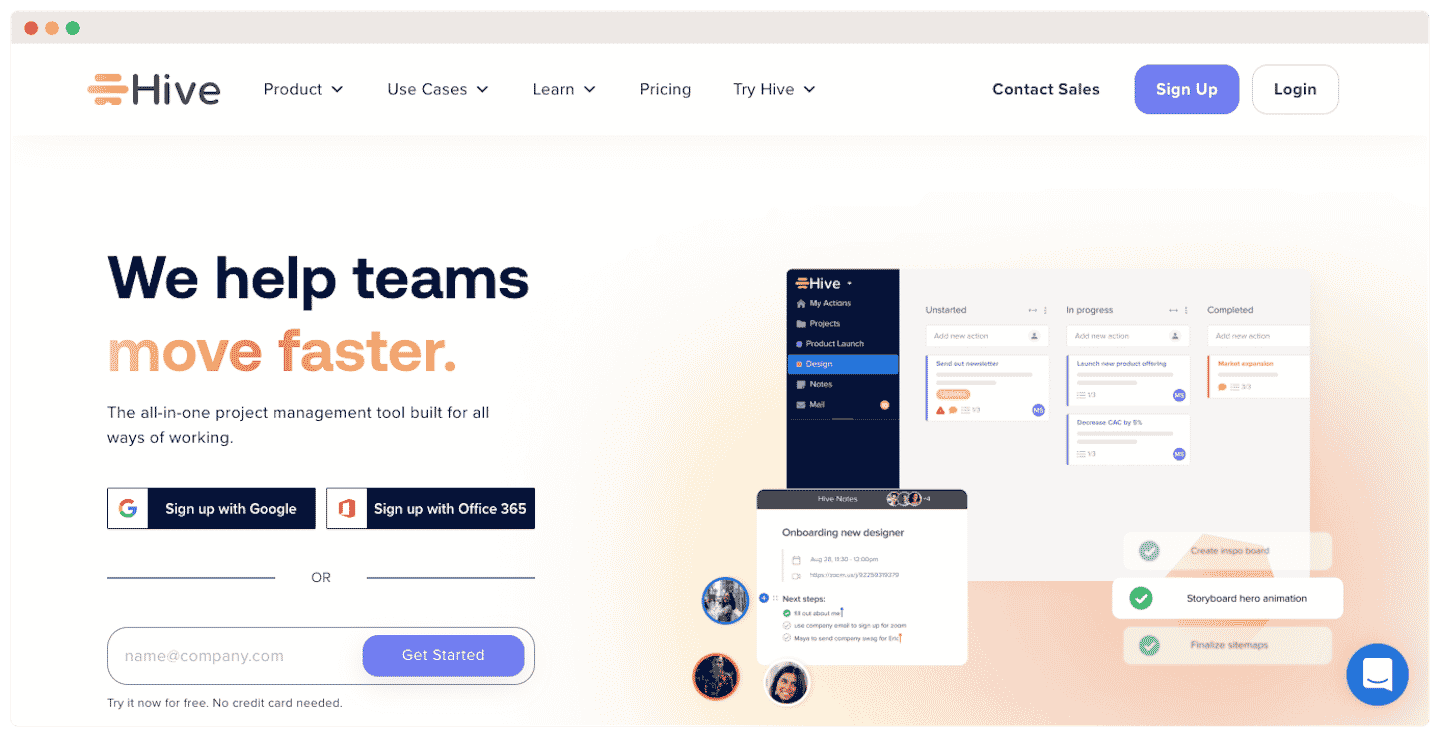 Hive is also a project management software that we like a lot at Salesdorado: it is very complete and offers workflow management functions but it is also a time-tracking, note-taking, communication and collaboration software, and a to-do list tool. Among its many functions, we find Hive Automate, which allows you to automate your entire workflow.
The other strong point of Hive is its very large catalog of integrations (1000+) which make it a solution of choice for companies using a wide variety of software.
For pricing, the free plan is available for up to 2 users, then the 1st paid plan is $12/month/user (annual subscription).
Discover Hive
Take advantage of Hive's free plan to test your workflow automation capabilities!
#3 Clickup: The tool to manage your workflow and your resources for greater efficiency on your projects
For those looking for a great value, Clickup offers a freemium plan that provides great functional depth in terms of workflow management for an unlimited number of users.
We appreciate the gallery of integrations (more than 1,000 software packages available, including Zapier) and its very advanced automation functions.
The free plan is limited to 5 users, and does not give access to all integrations or customization features. The first plan is $5/month/user and unlocks almost all these limits.
Try Clickup for free
Clickup is a perfect solution for those who do not need functional depth but a large number of users!
#4 Airtable: Workflow management in spreadsheet format, ideal for Excel addicts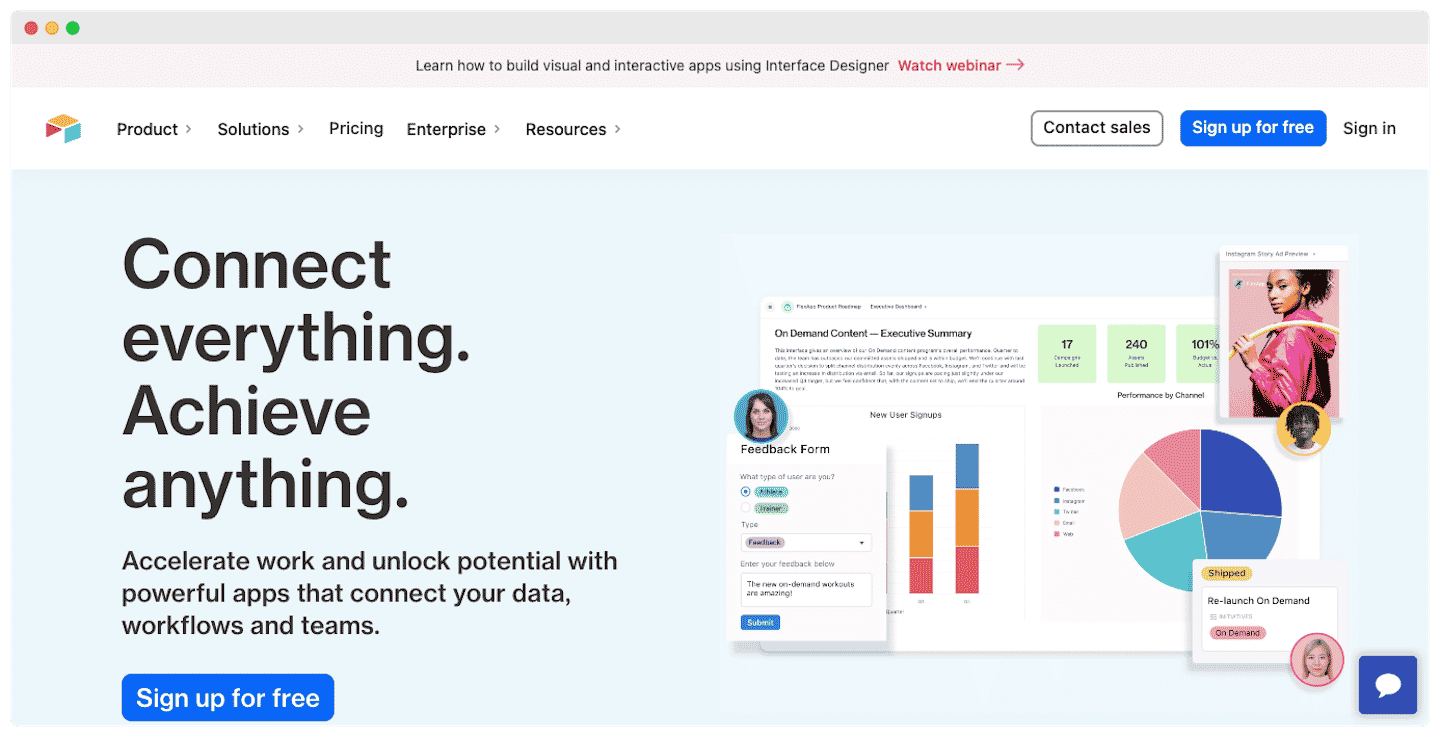 For those who work mostly with Excel, Airtable is an ideal workflow management software. It is a new generation spreadsheet: interconnected, multi-tables, and very powerful. This makes it a very versatile tool, which adapts very well to workflow management issues.
Its powerful, flexible and easy-to-use spreadsheet function and its extensive catalog of integrations make it an effective workflow management software, especially for collaboration.
Pro tip
If you are hesitating, SmartSheet is a good alternative and offers a very similar software!
Airtable offers a free plan but rather limited in users (5 maximum) but also in integrations and extensions. Then, the first paid plan is at $10/month/user.
Try Airtable for free
Airtable is ideal for Excel fans!
#5 Proofhub: The project management tool that focuses on collaboration
Proofhub is an ideal project management tool for those who want a simple and efficient monitoring of their workflow. It is more suitable for small teams but still offers many features.
Among its assets, we appreciate the fact that it is visual and customizable, offering different views of your workflows.
There are only two plans: the 1st plan is $45/month for 40 projects, but with no user limit. For $89/month, you have an unlimited number of users and access to all the features of the software.
Try ProofHub for free
ProofHub offers a 14-day trial on its various plans!
#6 Accord: Ideal for those who need a shared space with their clients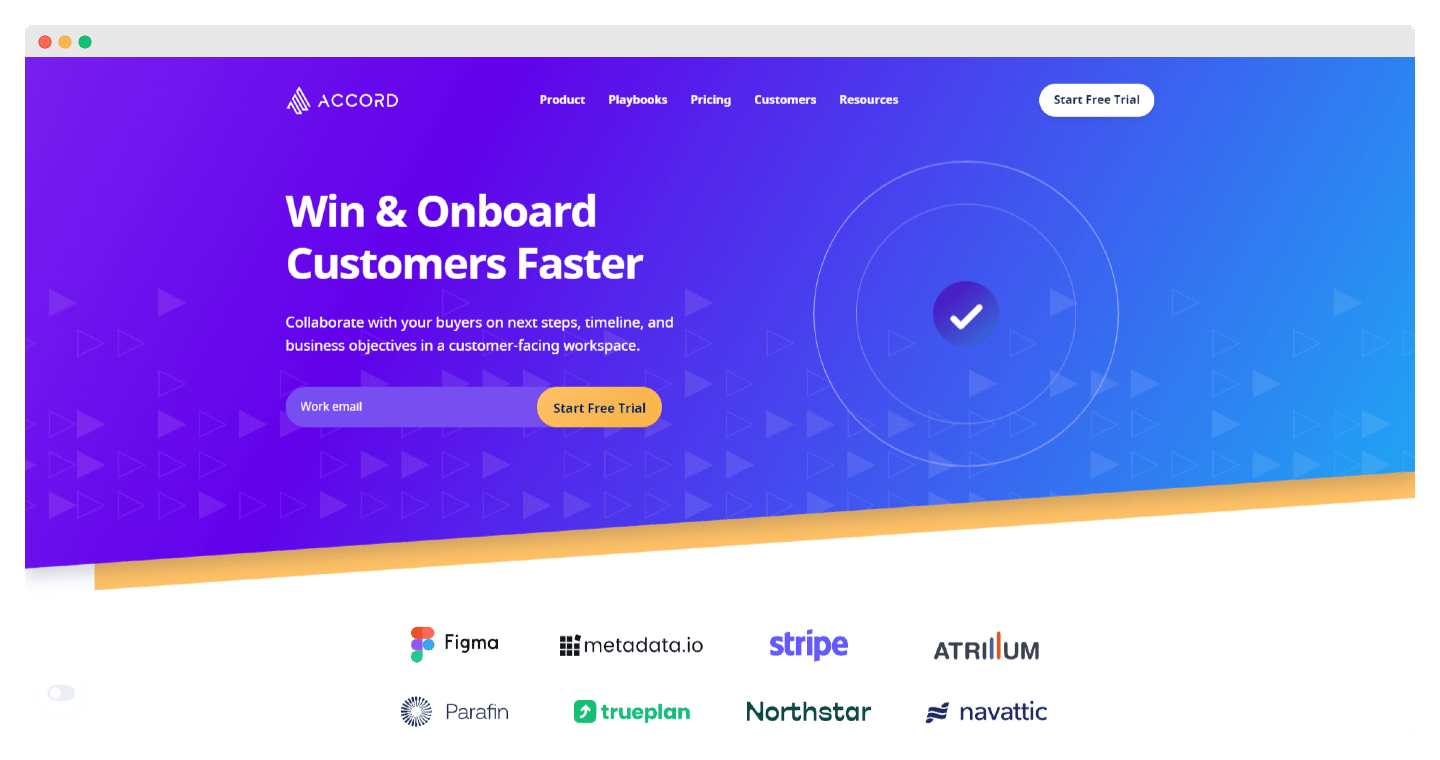 The principle of Accord is to provide a shared workspace between you and your customers. In concrete terms, you propose a "Mutual Action Plan" to your leads, and you work together on a shared checklist.
This is really the originality of Accord and it makes it a very good tool to manage your workflows but also if you have customer loyalty issues.
Three offers are available: Essential, Startup and Growth at $99, $499 and $1,499/user/month respectively. Free trials are also available for each plan.
Try Accord for free
You can get a free trial of Accord!
#7 Miro: The online collaborative whiteboard for those who want to rely on templates
Miro is an original collaborative platform that can be a very good option to manage your workflows in a very visual way: it is a whiteboard on which several people can work simultaneously.
Besides the attractive design, Miro offers various functions like adding files and images, can draw, pin notes, etc. You can also make calls through Miro with your workflows in front of you.
The free version of Miro has no user limit but only offers 3 charts, unlike the paid 1st plan at $8/month/member, which offers an unlimited number of charts but also more advanced chart customization features.
Try Miro for free
Miro is one of the most attractively designed collaborative tools!
#8 Make: "The glue of the internet", ideal for moving your data between tools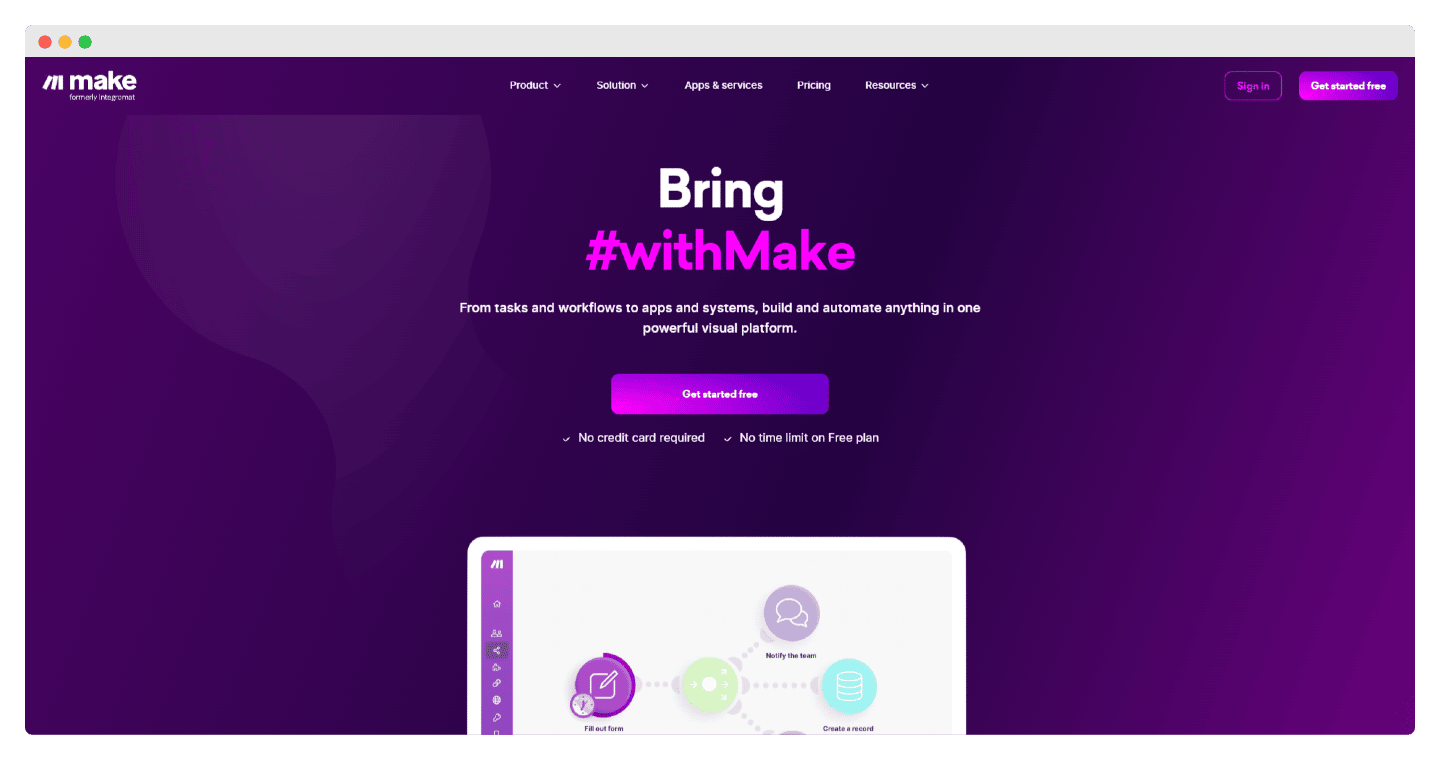 Formerly Integromat, Make is a hyper-complete automation platform that has a visual editor that allows you to add logical branches and build your scenarios in a very intuitive way, with a rich library of connectors.
Make makes it super easy to create complex and advanced workflows. Its only flaw is that it might be a bit too complex for simple scenarios.
The free version gives access to 1000 operations and up to 100MB of transferred data (if you don't process images, you'll be well below that). The 1st paid plan is $9 per month, and allows up to 10,000 operations and 1GB of data.
Try Make for free
Make offers a free plan with up to 1,000 transactions per month!
#9 Notion: The software for those who want a real follow-up on the basis of their documents
Notion has become the reference for efficient internal communication. It allows you to gather all your company's knowledge on a unique, easy to use and intuitive tool. To manage your workflows with your team, it is therefore ideal.
The plus is also the gallery of templates and the numerous integrations. Perfect for documenting everything, you can complete its use by automating everything quite easily with make.com.
Designed as an individual tool, the free plan is limited to 5 users. The first paid plan available is $5/month/user, but it costs $10/user/month to access the team plans, which provide access to collaborative workspaces.
Try Notion for free
Notion is a reference in workflow management software that allows a real follow-up via documents.
#10 Salesforce: Workflow management at a leading CRM software company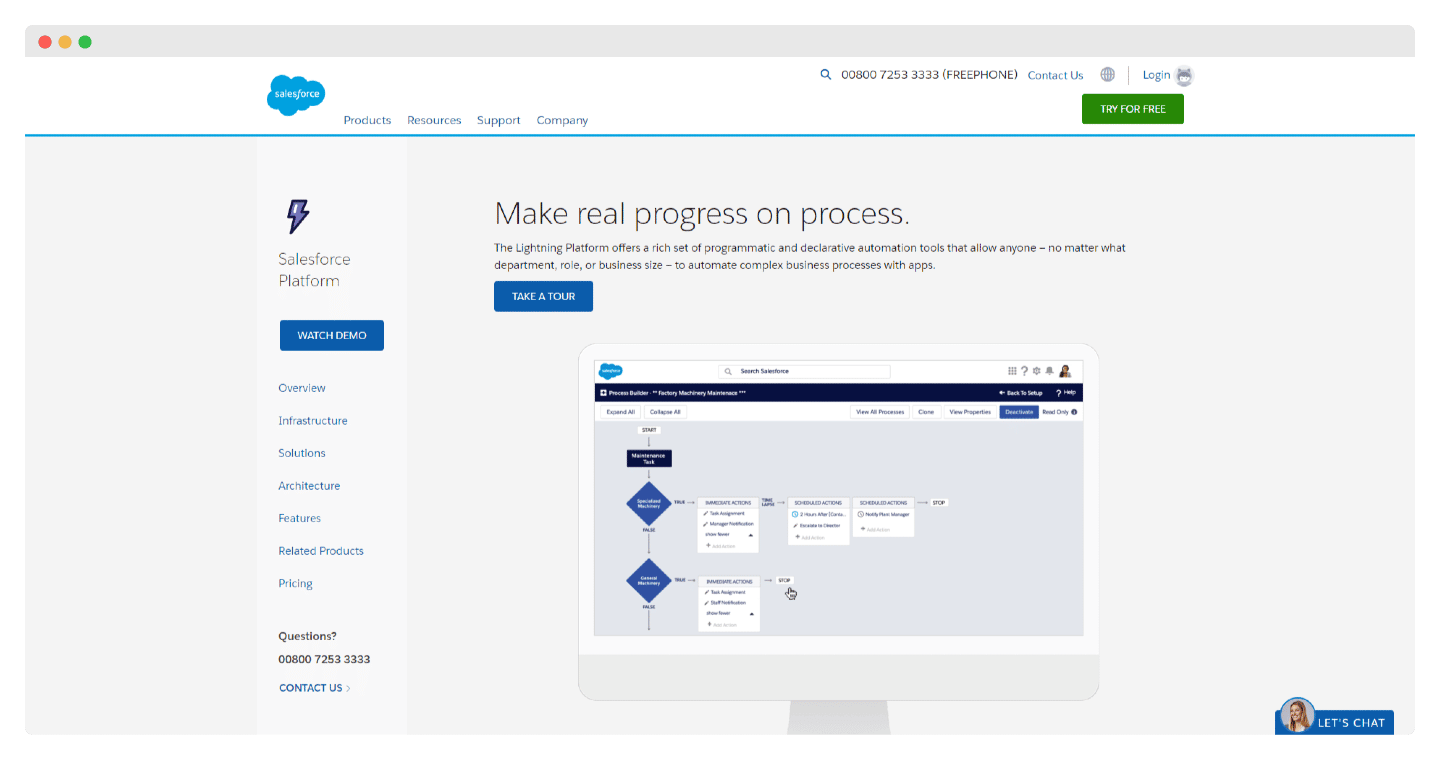 As the market leader in CRM software, Salesforce is quite simply unmatched in many ways: it is both ultra comprehensive and allows you to customize your workflows to the extreme; the platform adapts to all sales processes.
Salesforce's reporting tools help you better understand your sales cycles and manage your operations.
Salesforce does not offer any free plans and the first plan starts at 25 euros/month/user. You can however benefit from a free trial of their different plans.
Try Salesforce for free
Discover Salesforce, the CRM that helps you better manage your workflow!
Reader Interactions