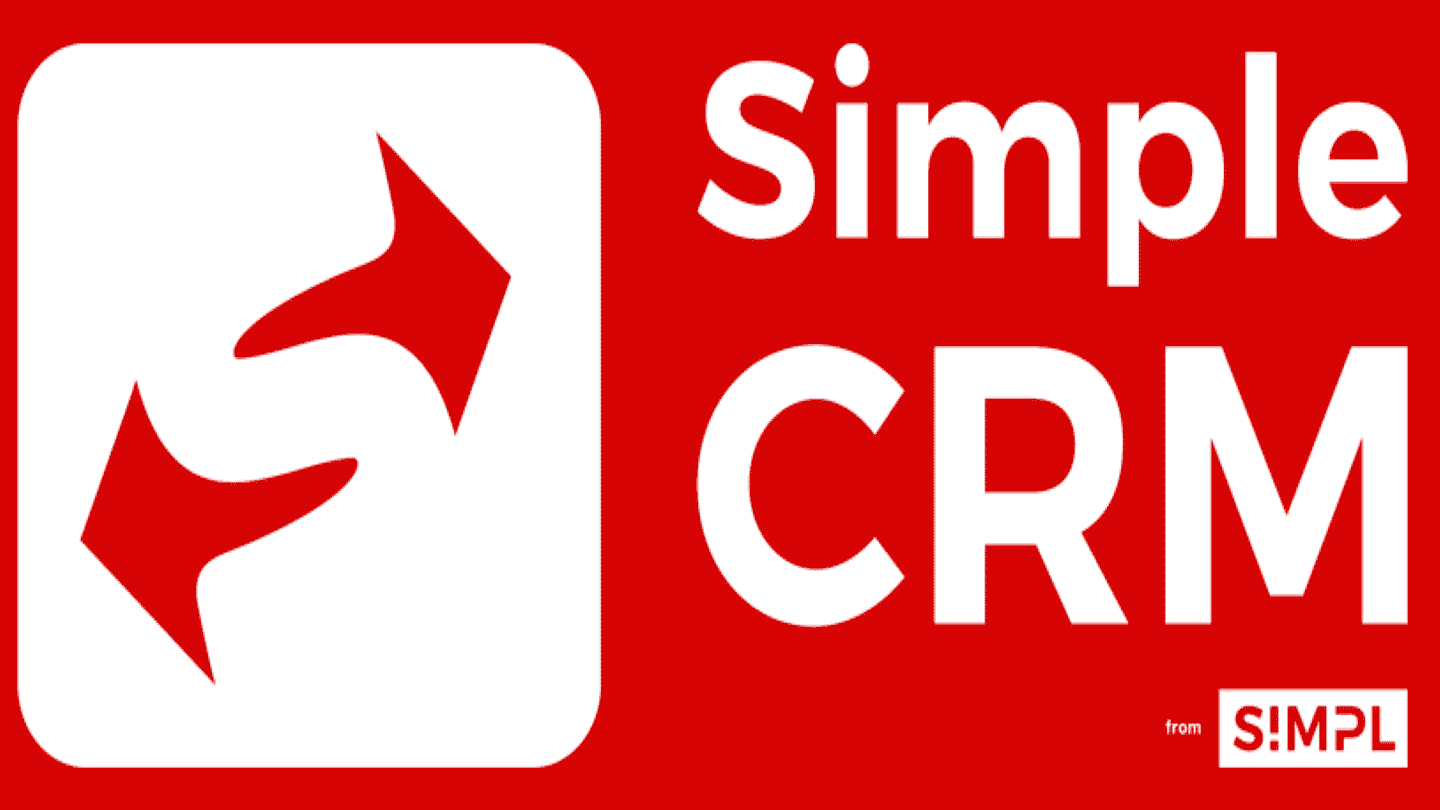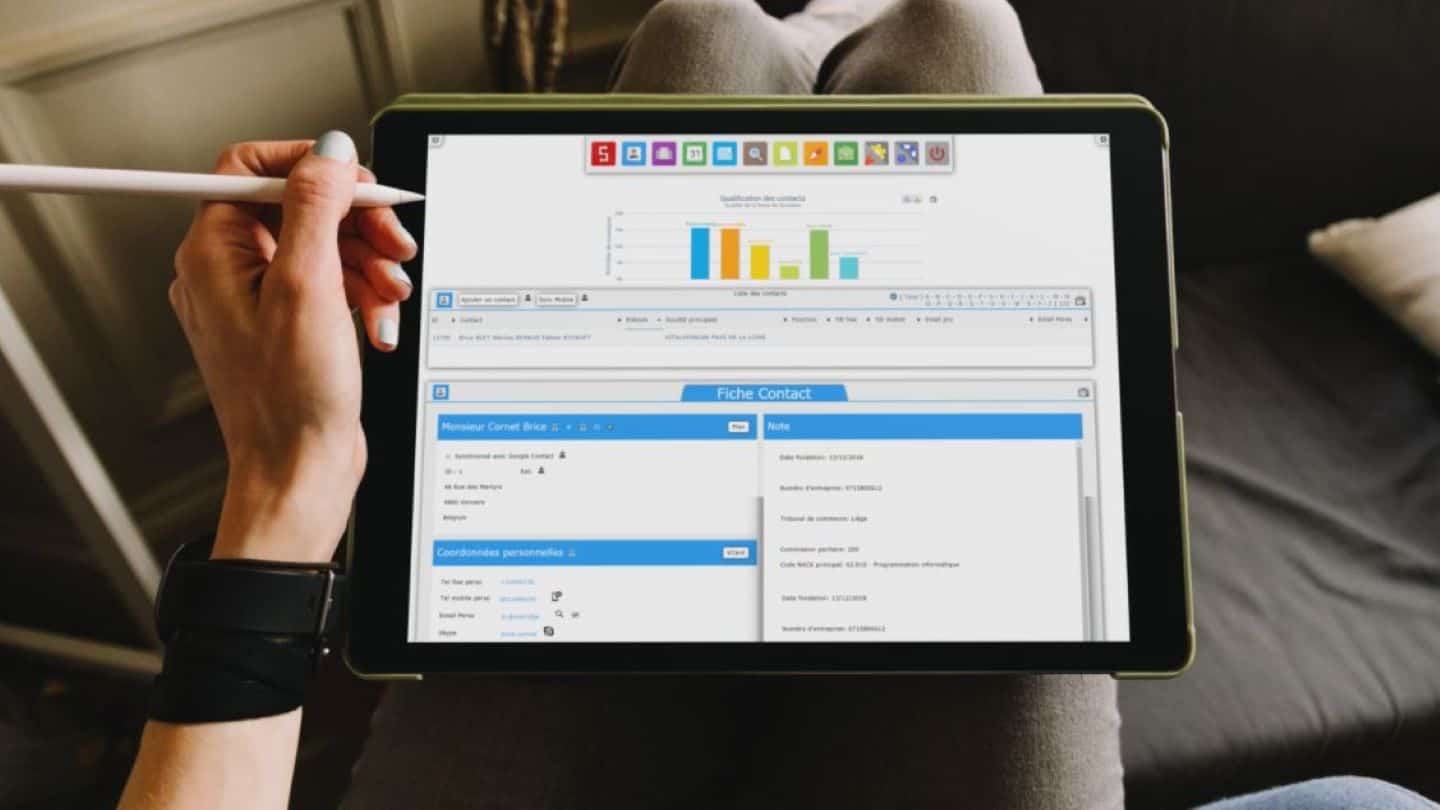 Contact management on Simple CRM
The CRM allows you to manage your contacts better thanks to a centralization of their information. You can access the history of your interactions as well as the history of modifications to find deleted data.
Salesdorado's advice
Like manyCRM tools, Simple allows you to separate your "company" contacts from your "person" contacts. However, Simple CRM goes further by allowing you to assign several companies to the same contact, which avoids creating duplicates and confusing your follow-up of the same contact.
You can also store and split data while complying with the RGPD. Finally, you can archive and activate contacts, as well as allocate interests to them.
Qualification of needs and management of opportunities
The tool allows you to qualify the interests of your customers and the capabilities of your suppliers. You can create advanced qualification fields, build complex queries and take advantage of BI, which is based on relationship history (customers who have never contacted support, for example).
Simple CRM gives you the ability to create custom fields to qualify your contacts for their needs and abilities. Data mining is indeed at the heart of Simple CRM's technology, and this allows you to easily leverage your address book.
The role of AI in Simple CRM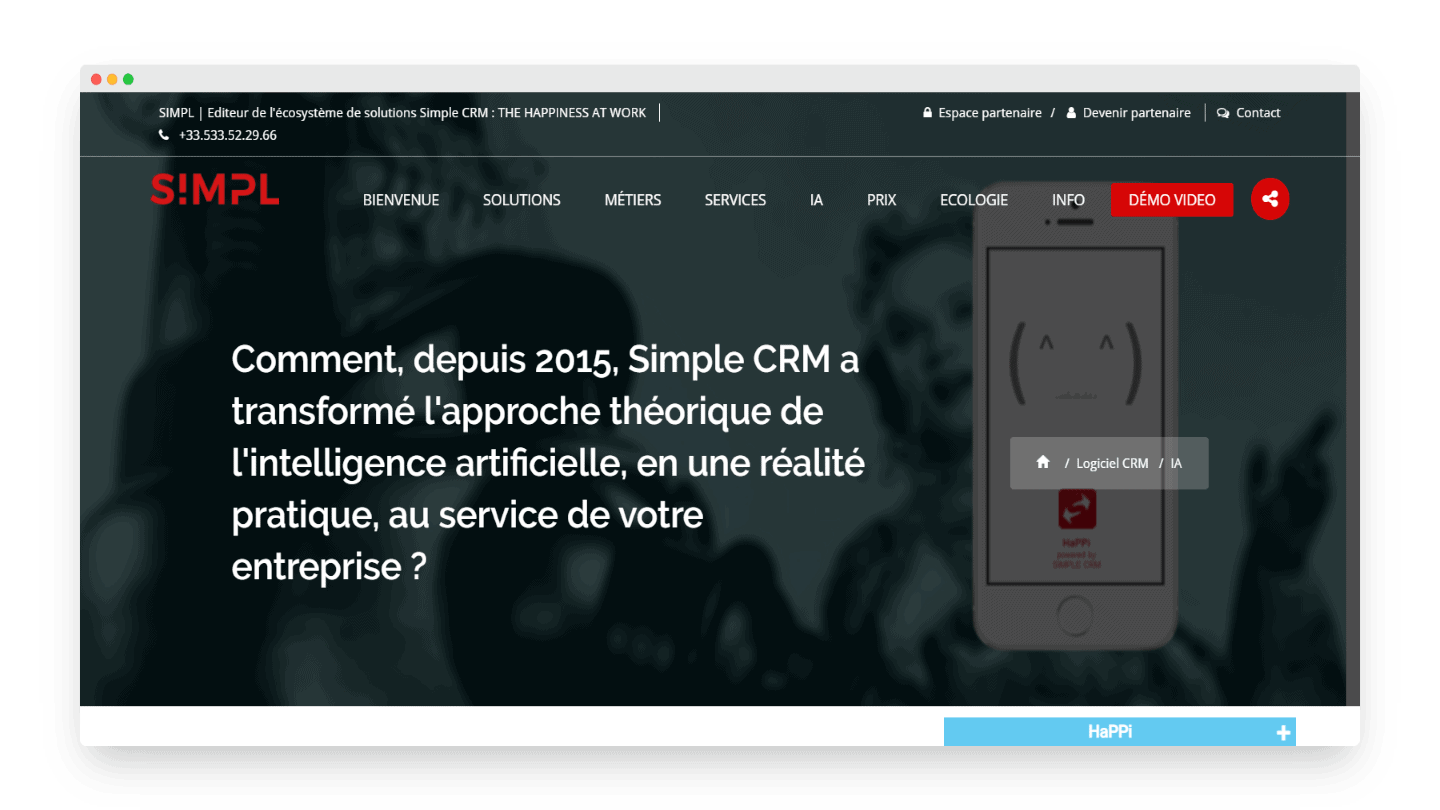 The Salesdorado info
Simple CRM was the first management tool to integrate AI into its system. Initially, AI was only used as a virtual assistant, but today the AI in Simple CRM offers more and more advanced features.
The tool (called HaPPi) can now analyse a lot of data, detect potential problems and even suggest solutions and potential customers. In fact, HaPPi crosses with Big Data technology, which allows it to send qualified leads directly to your sales people.
The tool allows you to send automatic appointment reminders (in several ways). AI also stimulates gamification of the software by determining who the best performing employees are and motivating teams to excel.
The Salesdorado Opinion
Artificial Intelligence is a core element of Simple CRM, and it is growing in strength over time. The more SIMPL environments are used, the more relevant the AI interventions are. The confidentiality of the data is also secured because it is encrypted.
Reporting on Simple CRM

Simple CRM's reporting solution focuses on analytical tables directly related to sales, including analysis of sales projections. However, the reporting goes further with tools that allow you to measure the overall ROI of your business.
The CRM integrates return on investment analysis, business intelligence and classic commercial reporting modules. These analyses allow you to quickly find out whether an action is profitable or not: from sales management to after-sales service, the entire management of the company can then be steered in just a few clicks.
The Salesdorado Opinion
The Business Intelligence and ROI tool allows you to analyse the profitability of your interactions, what takes you the most time and your budget balance. All this allows you to optimise your management decisions.
Simple Mobile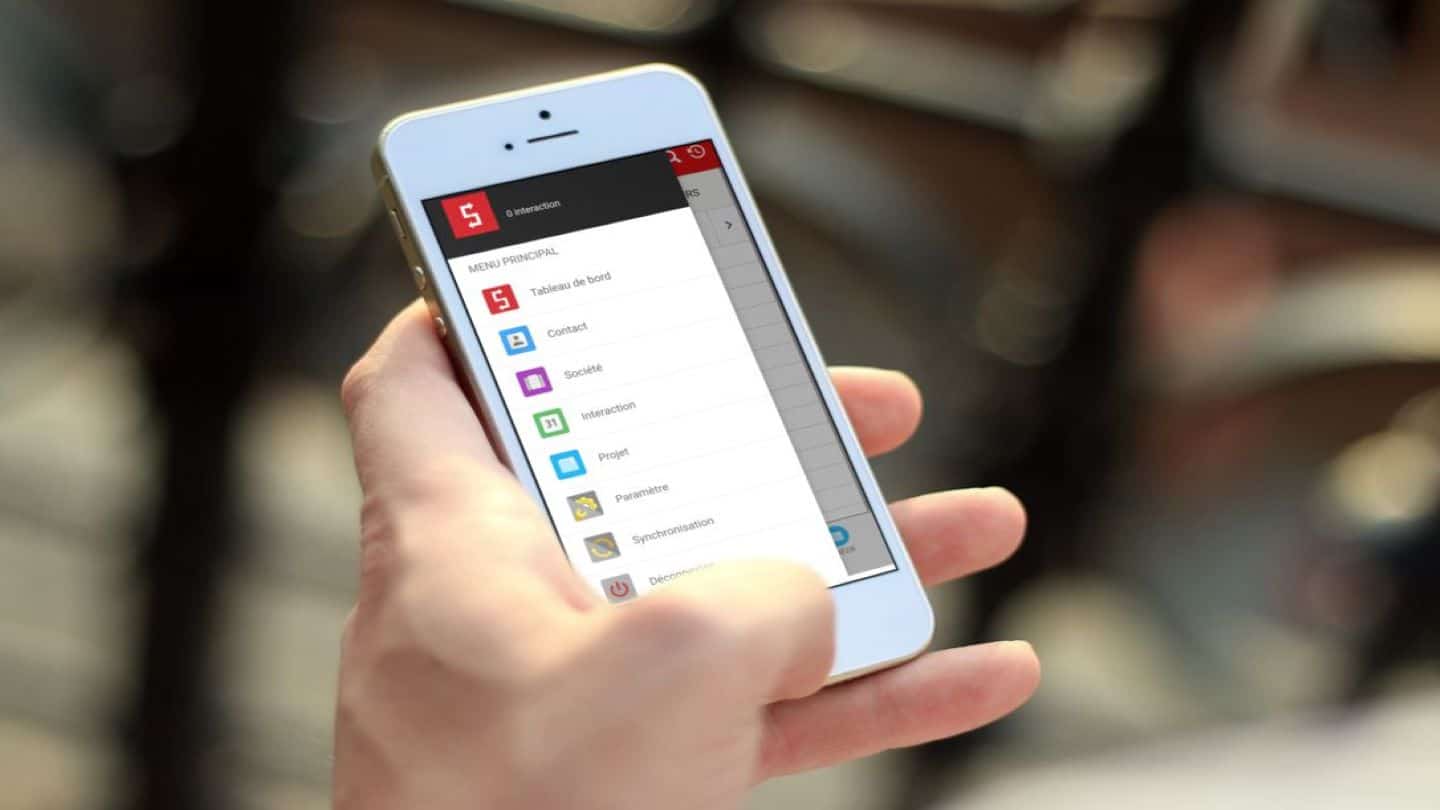 Simple Mobile is available for iOS and Android smartphones and tablets. This app works offline, allowing you to access the CRM solution even without internet. The application allows you to manage your "company" and "contact" files, your interactions but also to view your current projects.
The Salesdorado Opinion
Your data is encrypted in 1024 bits: this allows you to protect your data and stay safe, even if your phone is stolen!
Simple CRM integrations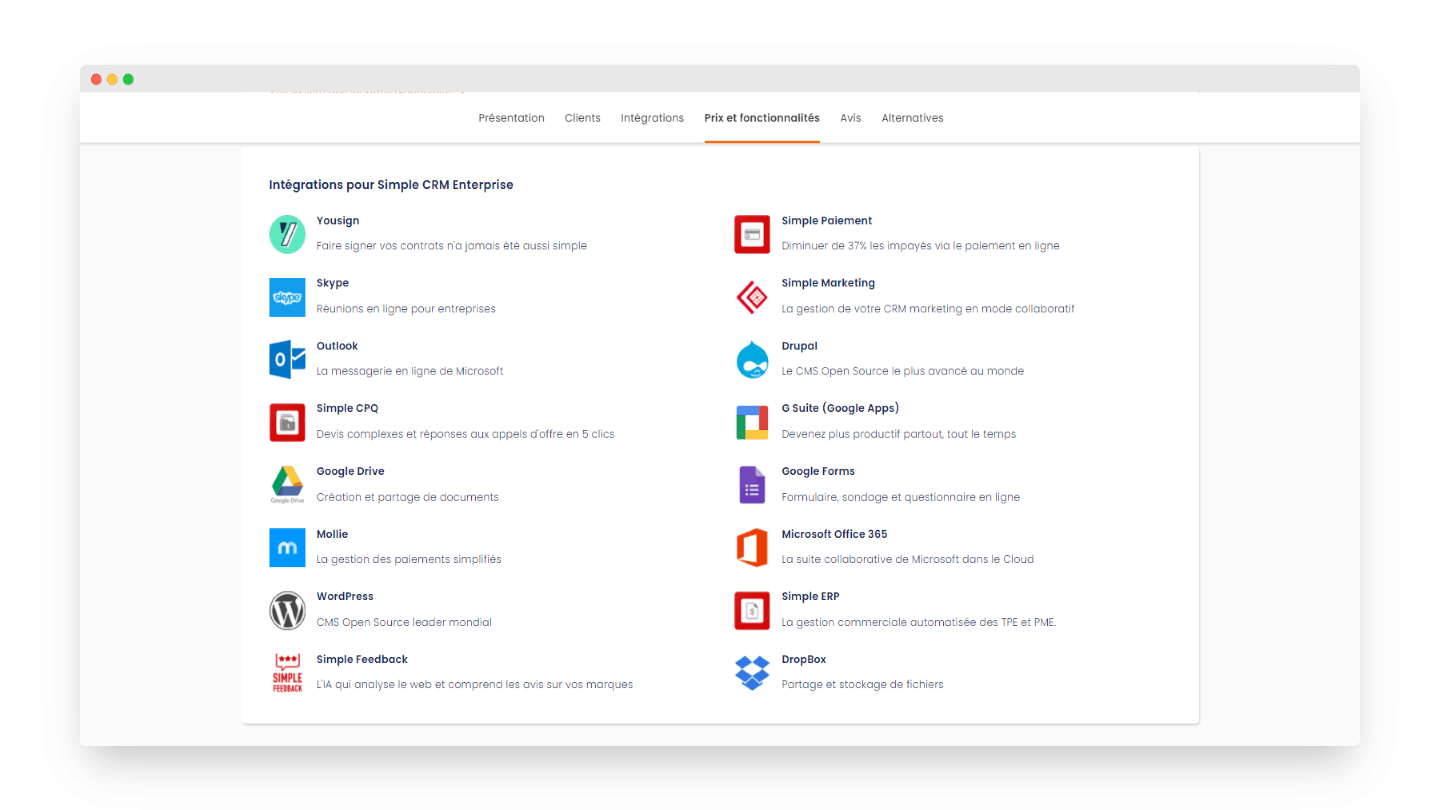 Simple CRM is the central point of a larger suite of tools. You can therefore integrate it with the following tools to obtain a complete management tool:
Simple ERP for unified management of your entire customer relationship
Simple Marketing for campaign management and customer feedback analysis
An RGPD control centre
But that's not all! Indeed, Simple CRM also integrates with many other professional applications, such as Outlook for emails, Skype for video conferences, Drupal for the CMS, Google Drive… In short, you will have understood, the list of possibilities is long.
The Salesdorado Opinion
Between the other tools in the Simple suite and the fact that CRM can be integrated with the most popular tools on the market, it quickly becomes apparent that the number of available features is very interesting, especially for relatively affordable prices.
Customer support at Simple CRM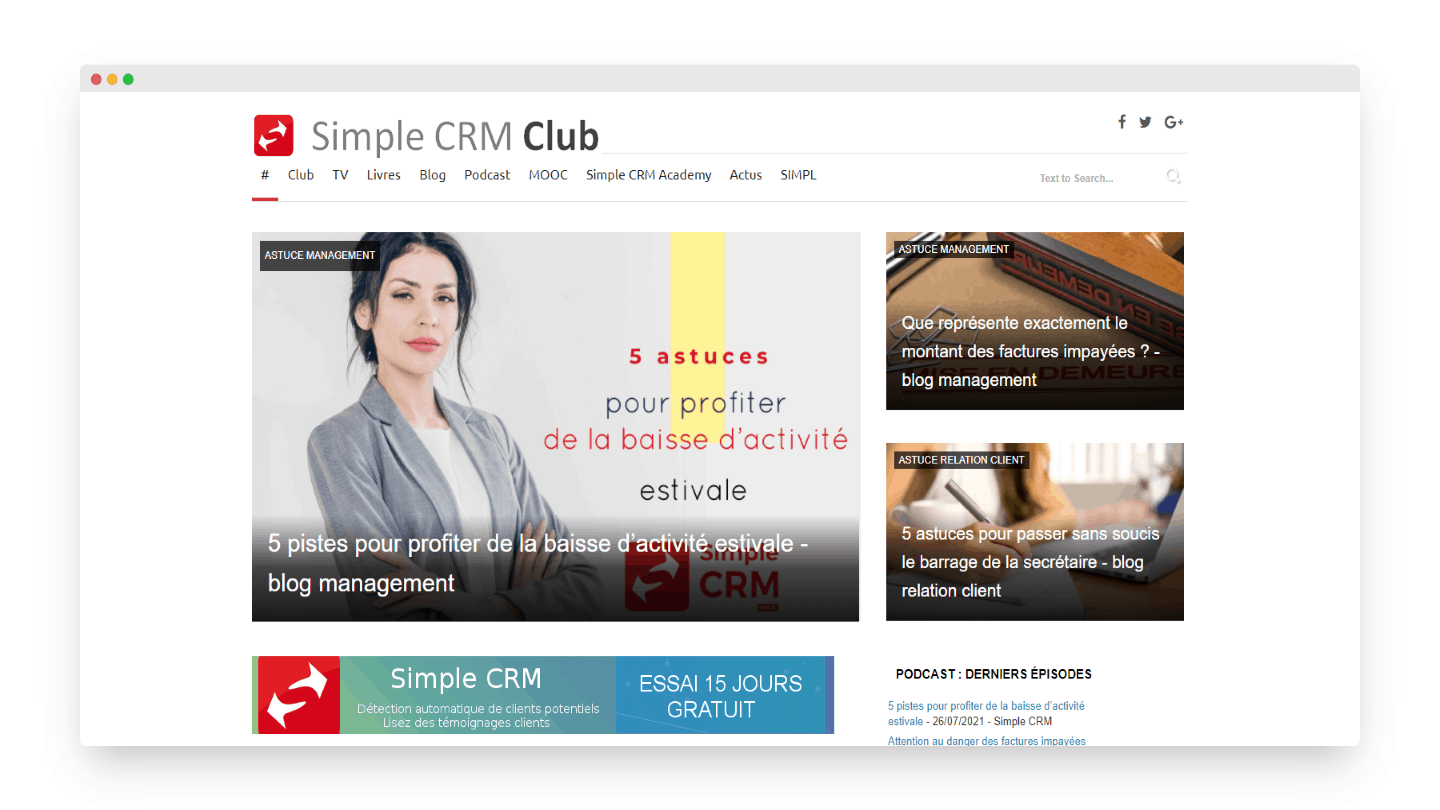 Simple CRM is a French solution and with French customer support as well. Contact is mainly by email, it is not possible to call them by phone. In case of problems, you can also consult the "Simple CRM club", which lists many resources that can help you.
You can also watch explanatory videos on MOOCs or read articles to keep up with the latest developments in the software. In addition to this, you can get certifications related to the use of the software through the Simple CRM Academy.
The Salesdorado Opinion
Simple CRM has many features and is constantly evolving. Stay up to date with MOOCs and the Simple CRM Academy! We also appreciate the fact that support is available, regardless of the package chosen.
Customer reviews of Simple CRM
Advantages & Disadvantages
In terms of user reviews, Simple CRM has an average rating of 4.5/5 on appvizer. Here we summarize the most recurrent reviews.
Customer support: "very clear explanations, we even had Skype help which was very appreciated" – "The support team is great. They really listen to us".
Flexibile: "Whether on the move or in the office, everything seems possible" – "[…] configuration and adaptation tools that really allow you to go extremely far".
Good value for money: "Totally affordable price, I am satisfied and recommend it to my customers".
Complex: 'The software is complicated!' 'The user experience could be improved. We would like a little more interactive menus to make navigation easier.
Simple CRM pricing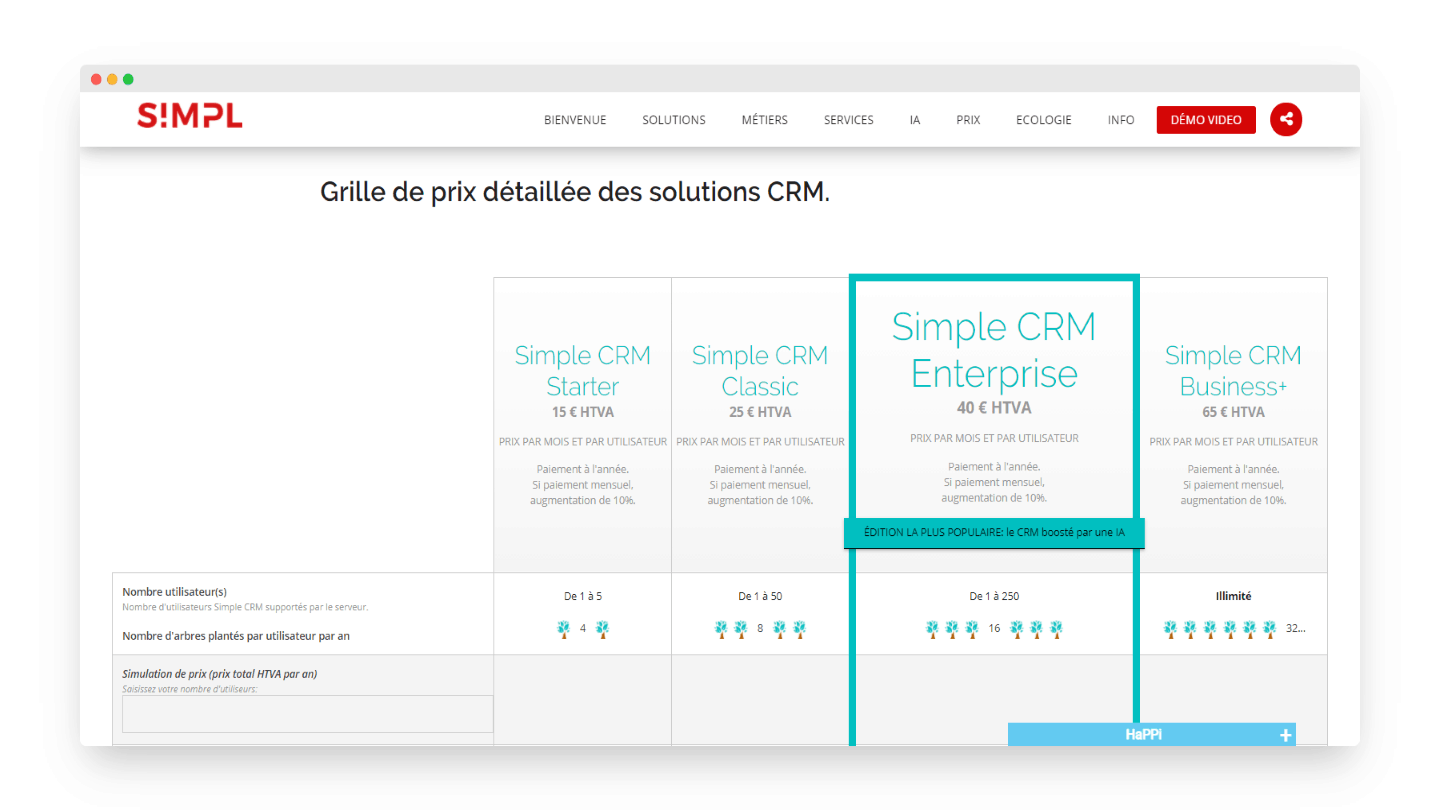 Simple CRM Starter, from 15€: 1 to 5 users, you have access to the management of companies, contacts, tasks, appointments, projects, documents, objectives and activity reports. You are entitled to support, can make some customisations, synchronise your calendar and generate project templates. No access to business document management (you can buy an ERP module) or artificial intelligence.
Simple CRM Classic, from €25: 1 to 50 users: you have access to the elements of Starter as well as telephony links, Skype and Whatsapp, the optional Simple Payment module and voice recognition.
Simple CRM Enterprise, from £40: 1 to 250 users: you have access to Classic elements, customer and prospect geolocation and route calculation, customised reports and most of the artificial intelligence, customisation and business document management options.
Simple CRM Business+, from 65€: unlimited number of users and you have access to all the functions of the software.
The Salesdorado Opinion
Several possible offers depending on your situation and a good price/quality ratio. You can also try the tool for free for 15 days.
Reader Interactions