The use of Salesforce, the leading CRM tool, varies from company to company. The AppExchange allows users to download and install applications to enhance their CRM and customise its use.
There is no need for a customised setup with a Salesforce integrator. In this article, we present the 11 best Salesforce applications to be found on the AppExchange.
/en/1 Salesforce Adoption Dashboards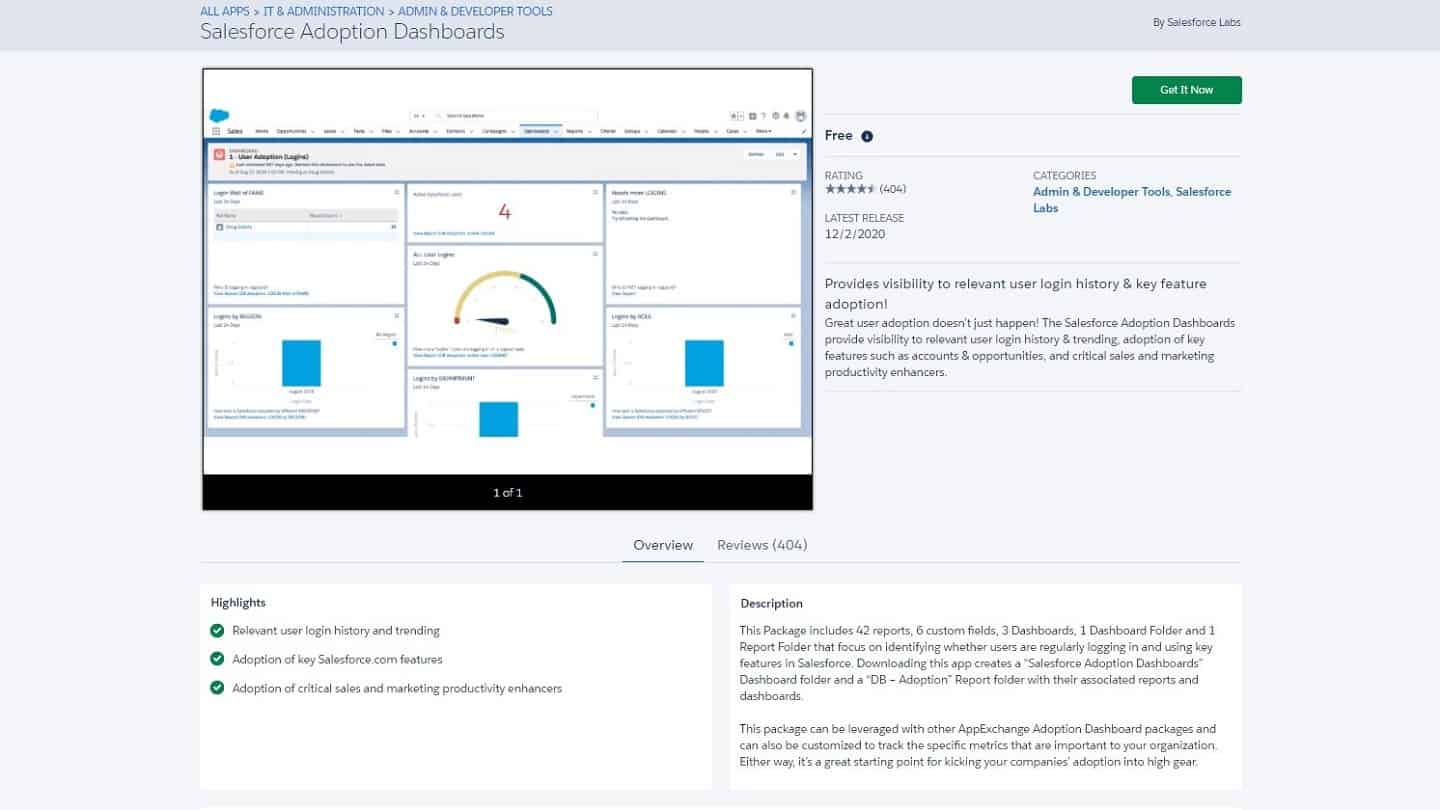 The Salesforce Adoption Dashboard application provides a comprehensive view of :
User login history and trends,
Their adoption of key features such as accounts and opportunities,
The essentials for improving sales and marketing productivity.
Downloading this application provides access to 42 reports, 6 custom fields, 3 dashboards etc. that allow you to determine if users are logging in regularly and how they are using key Salesforce features.
The Salesforce Adoption Dashboard is completely free to use.
Try Salesforce Adoption Dashboard for free
#2 Cirrus Insight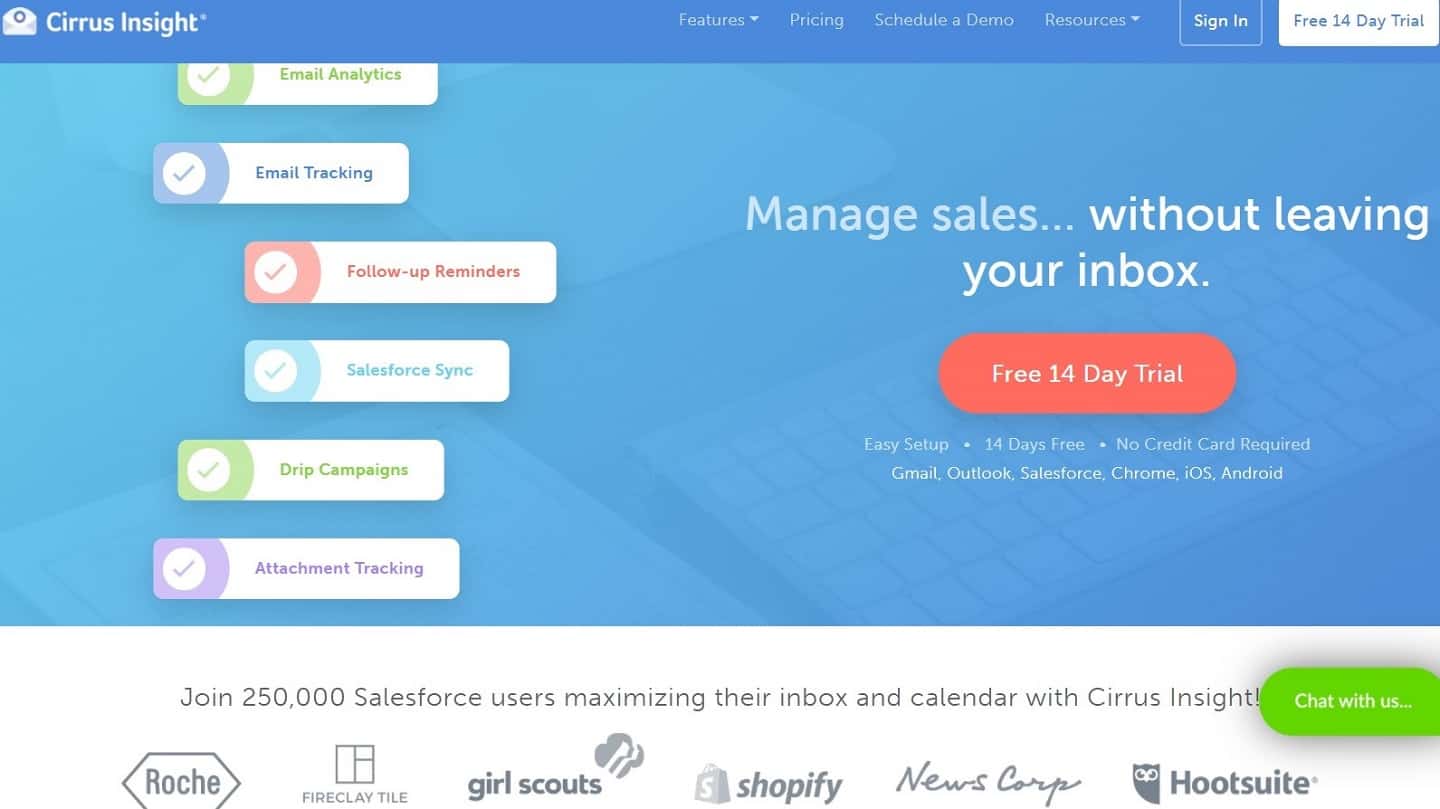 Cirrus Insight gives you the ability to interact with Salesforce, right from your inbox. Synchronising your emails, calendar and viewing Salesforce data directly in your inbox are just some of the features of Cirrus Insight.
It's a perfect tool for an inside sales person where a large part of the day is spent in front of an inbox. It is also an ideal solution for administrators and managers who want to ensure that all their users' activities are recorded in Salesforce.
A free 14-day trial is available.
Paid plans start from $27/month/user with the Starter plan (For Gmail & Outlook).
Then there is the Closer at 45$/month/user (For Gmail & Outlook).
Finally, for business users, opt for the Rainmaker package at $72/month/user (For Gmail only).
#3 Ebsta Inbox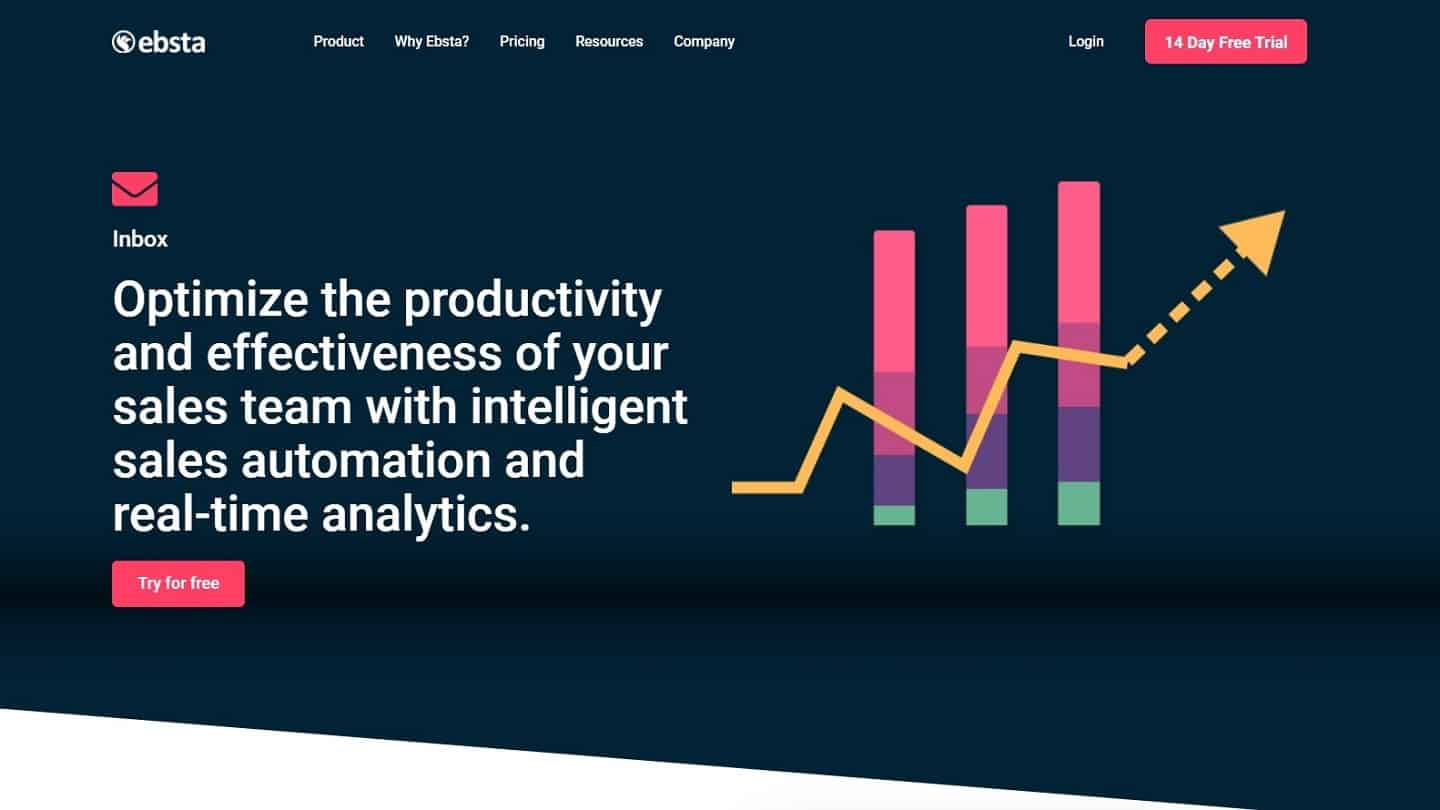 "Optimise the productivity and efficiency of your sales team with intelligent sales automation and real-time analytics" is the promise made by Ebsta.
Its product "Inbox" is specially designed for Gmail and Salesforce. Among its main features, Inbox allows you to be notified when a prospect or customer opens an email or clicks on a link.
This gives priority to your follow-ups by sending content while your prospect is still thinking about you. It also has a scheduling feature. Write, schedule and send your emails from the same place.
In order to use Inbox, one of the products offered by Ebsta, subscribe to one of the following packages:
First of all, Inbox offers a free 14-day trial.
The first paying plan is the Standard plan at $30/month/user.
Then comes the Professional plan at $50/month/user.
Finally, for advanced needs, there is the Ultimate package at $70/month/user.
#4 Groove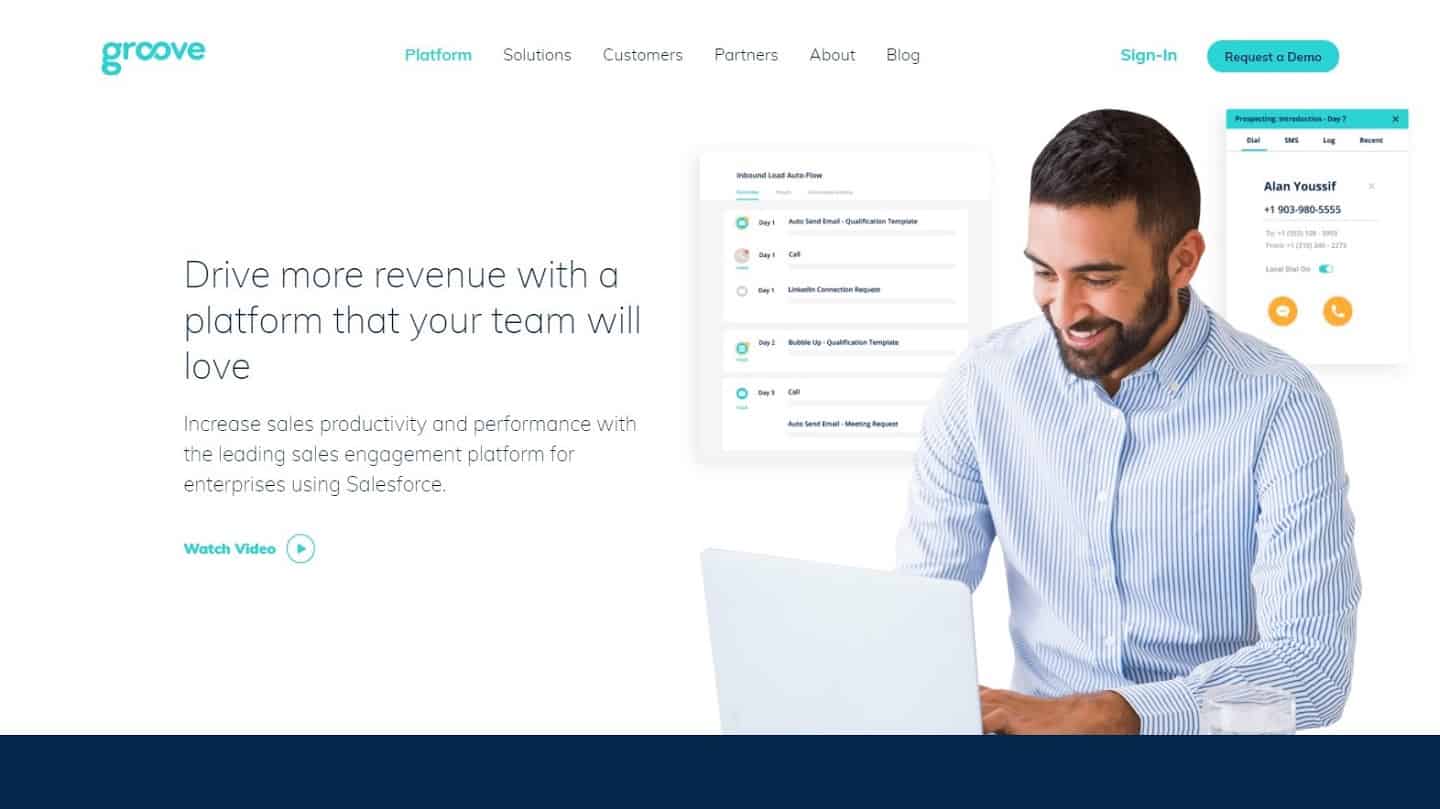 This is one of the leading engagement platforms for companies using Salesforce. It allows you to centralise and make consistent data from across your business in one place.
Configured according to the needs of your sales teams, it offers a range of features that help you develop your pipeline and sell smarter.
Key products include campaign automation, sales analytics, email and calendar integration, andaccount based marketing.
What sets Groove apart from other products is its partnership with Salesforce. The deep integration between the two systems saves time and money in the transfer of information and analysis of important data.
No public price is available. Contact customer service for a free trial.
#5 Docusign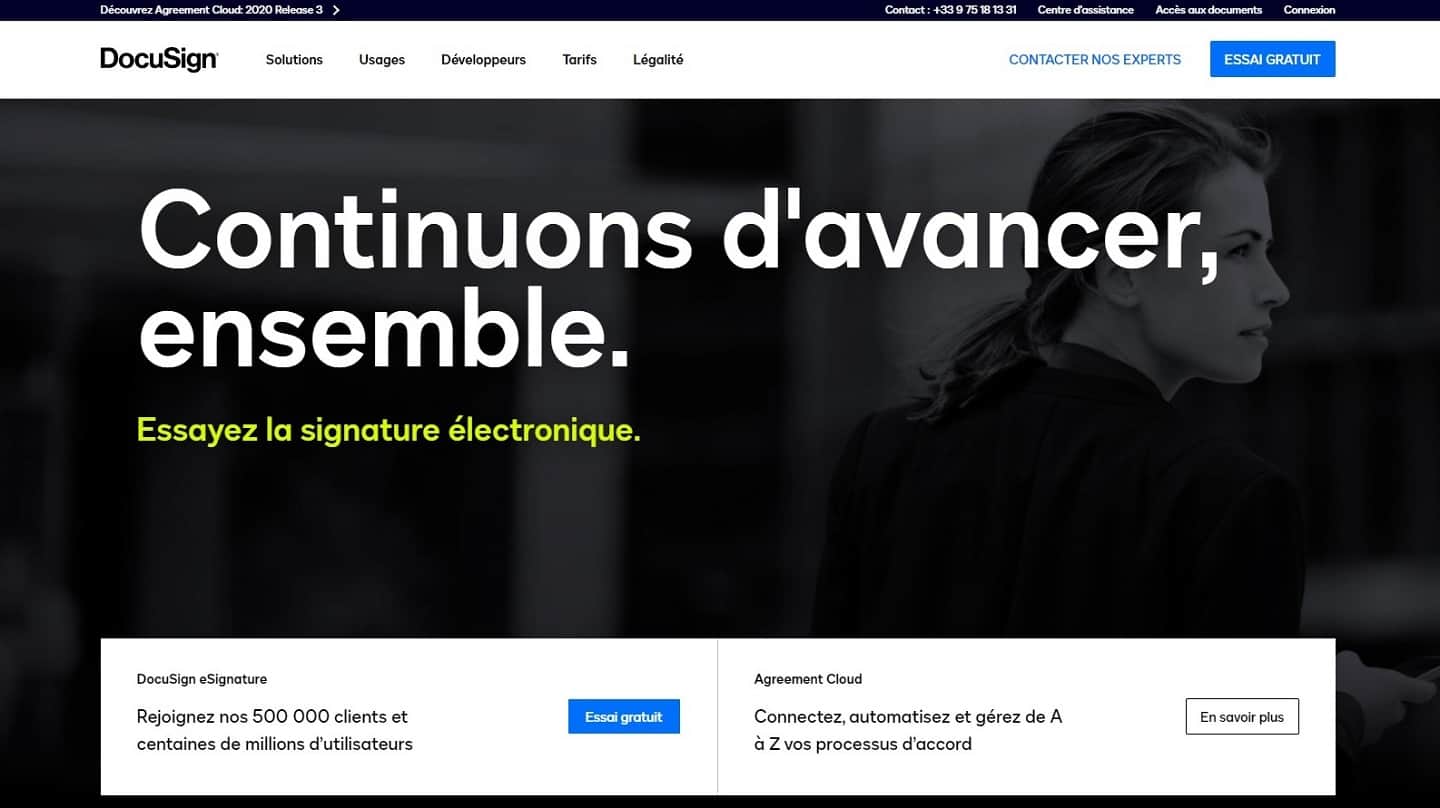 Docusign gives you and your clients the possibility to sign contracts, purchase orders and any other legal document digitally.
DocuSign replaces the printing, scanning and transmission of paper documents for all business transactions.
Their technology enables companies of all sizes, in all sectors and in all countries to convert every agreement into digital format and thus simplify everyday life.
A free 30-day trial is available.
The entry-level package is the €9/month Individual package (limited to 1 user).
If you plan to have several users (up to 5), opt for the Standard package at €23/month.
Finally, the Business Pro package at €38/month is also available for 5 users.
#6 Aircall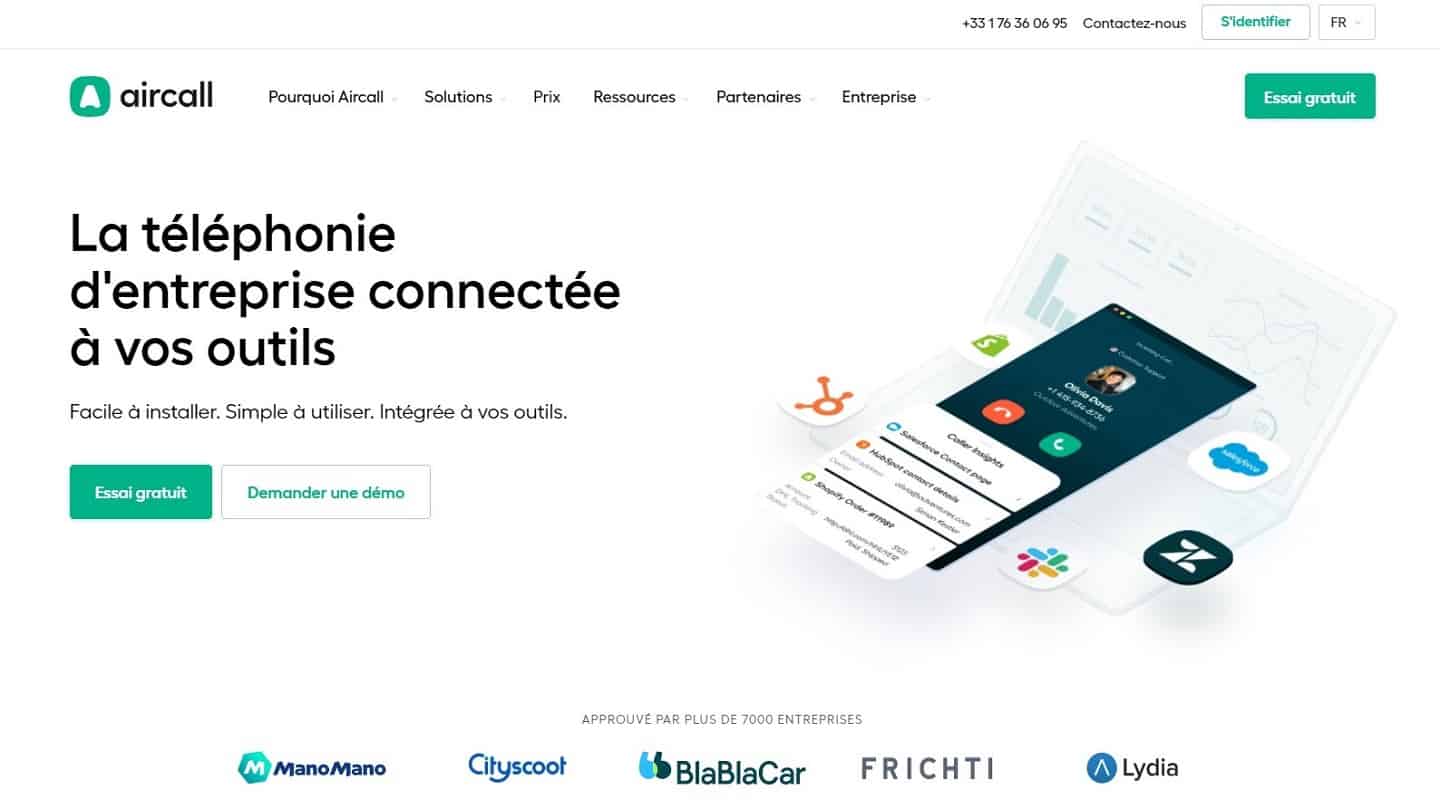 Aircall is a cloud-based IP telephony solution designed for sales and customer service teams.
Aircall has a feature called auto dialer which allows a large number of numbers to be dialled automatically in order to deliver a recorded message to the responders.
Each team member makes and receives calls directly from the Aircall application for PC, Mac or smartphone, without the need for business phones.
Aircall offers a range of features such as:
Call recording,
The shared inbox,
Call queuing, etc.
The auto dialer (up to 80 calls per hour per person).
Aircall integrates seamlessly with Salesforce, alternative CRMs to Salesforce, but also with collaboration tools (Slack) using an API and Webhooks.
Aircall offers a choice of three packages:
After being convinced by the 7-day free trial, opt for the Essentials package at €30/month/user (1,000 min of outgoing national calls, unlimited incoming calls etc.).
Then there is the Professional package at €50/month/user where outgoing calls are unlimited.
Finally, for more advanced needs, ask for a personalised quote.
#7 Conga Composer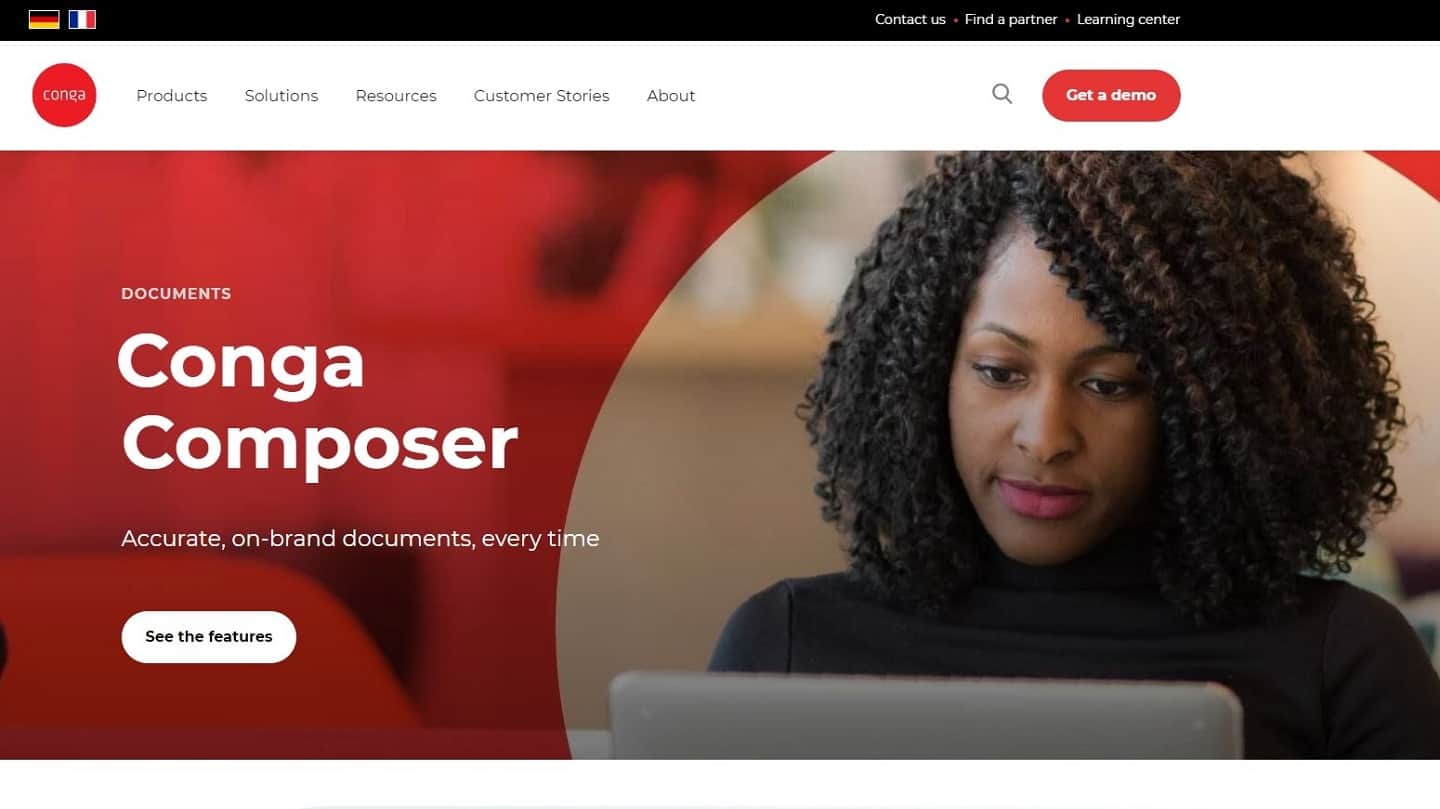 Conga is a document generation application that allows you to create documents, powerpoint presentations, spreadsheets, PDFs and emails using your Salesforce data.
The most common use cases include issuing invoices, creating contracts, quotes or creating commercial proposals.
A free trial is available on request.
The different price plans are only available on request.
#8 Geopointe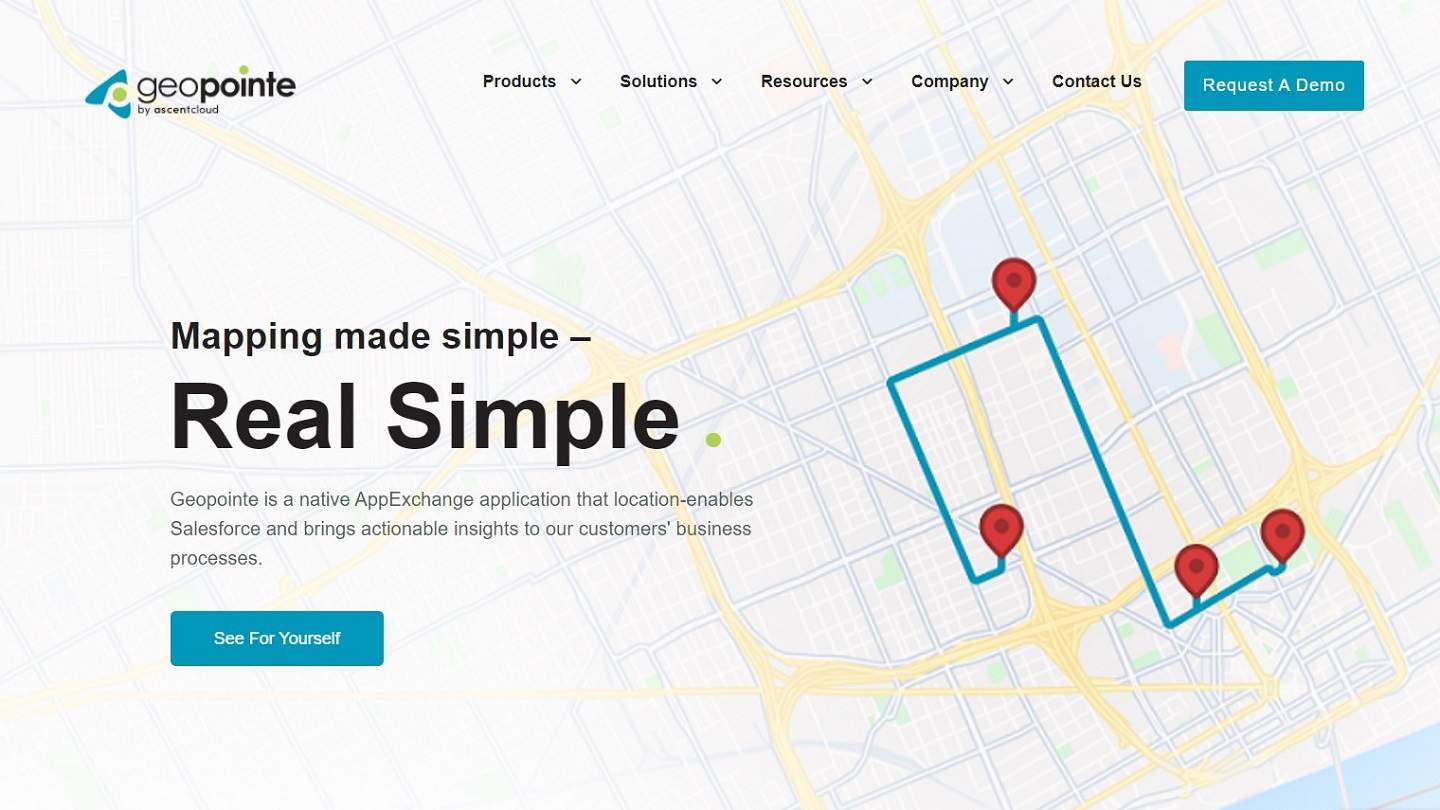 Geopointe is a special application that allows you to track your Salesforce data and use it geographically.
You can create itineraries, accelerate the onboarding of new sales representatives in a territory or optimise the movements of your teams and thus increase their productivity.
Geopointe offers end users, administrators and developers many ways to leverage the geographic aspects of their data to improve efficiency and streamline processes.
A free trial is available on request.
You can use Geopointe with an annual fee of $55/month/user.
For customised features, contact customer service directly.
#9 Societeinfo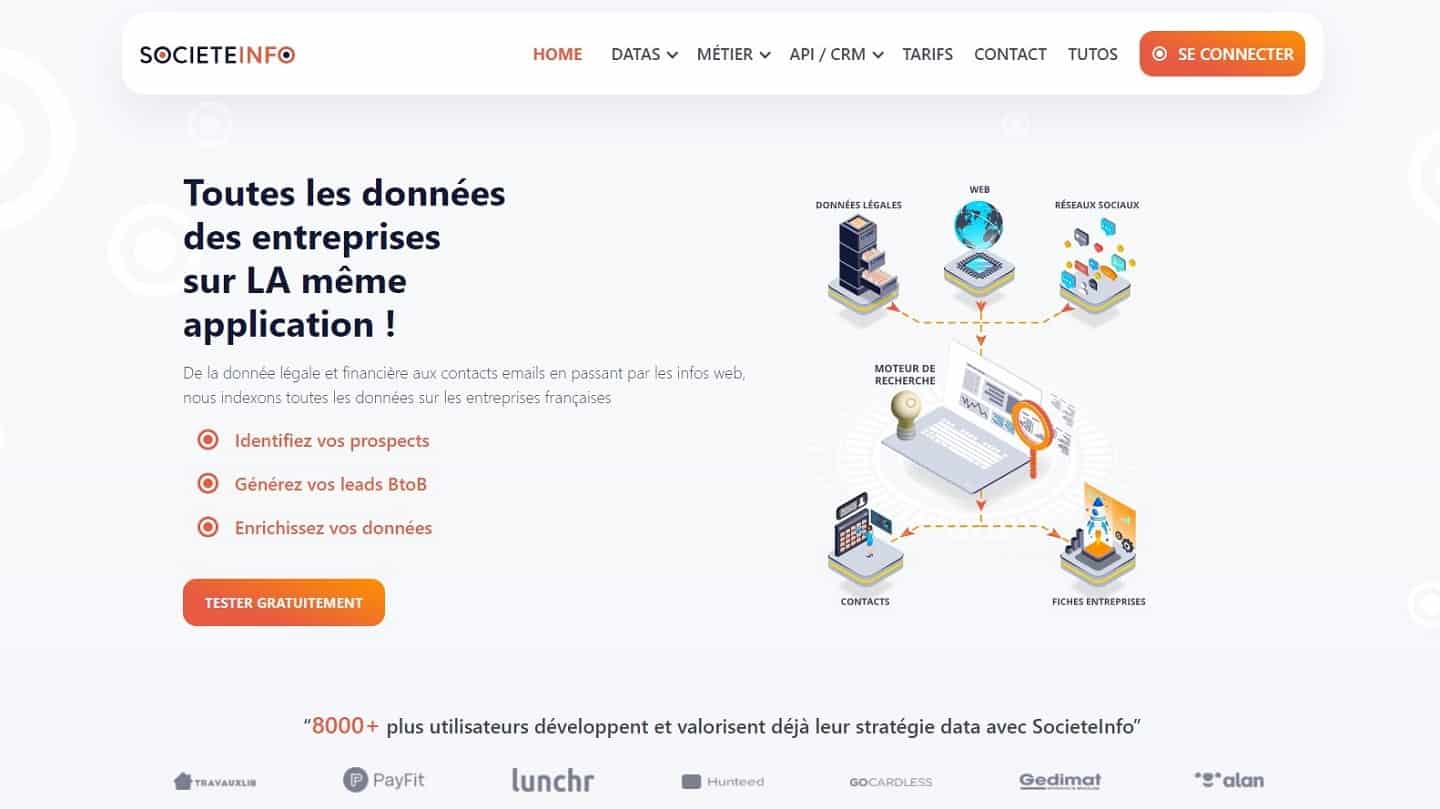 This is the ideal application for enriching your B2B data. Legal information, activities, key figures, Societeinfo gives access to the profiles of more than 10 million companies.
Whether it is to enrich your existing contacts or to easily collect new data on the decision makers of these companies, SocieteInfo is the ideal solution.
Societeinfo can be used free of charge for up to 25 credits (1 credit is equal to one company file).
Paid packages start from 29€/month for 300 credits with the Starter package.
The 1K pack credits you with 1,000 credits for €69/month.
The 3K pack gives you 3,000 credits for €139/month.
Finally, the 6K pack gives you 6,000 credits for €219/month.
For XL needs, Societeinfo offers the 100K package at €2,399/month for 100,000 credits.
#10 DataLoader.io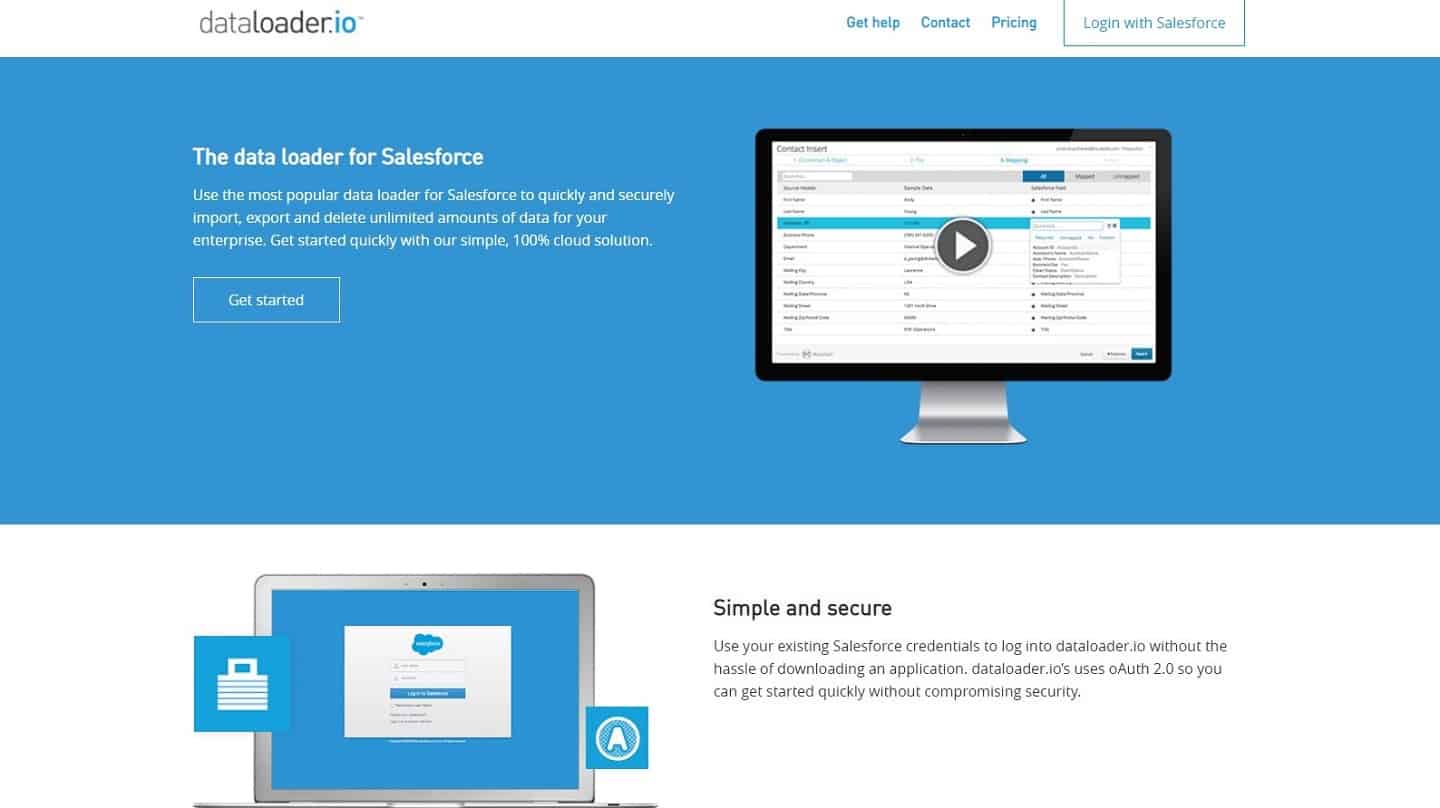 Dataloader.io allows you to create, update, add and delete records in Salesforce through an extremely easy to use interface. Prior to dataloader.io, one of the only tools available was Salesforce's Data Loader.
When importing data, Dataloader reads, extracts and loads data from CSV files or a database connection.
When exporting data, it produces CSV files. This tool is completely free but has some premium features that many administrators will find useful.
You can use this tool completely free of charge.
The Professional package at $99/month/user will manage up to 100,000 records.
Finally, the Enterprise package (30-day free trial) is priced at $299/month/user. Most of the limits of the previous packages will be removed.
#11 FormStack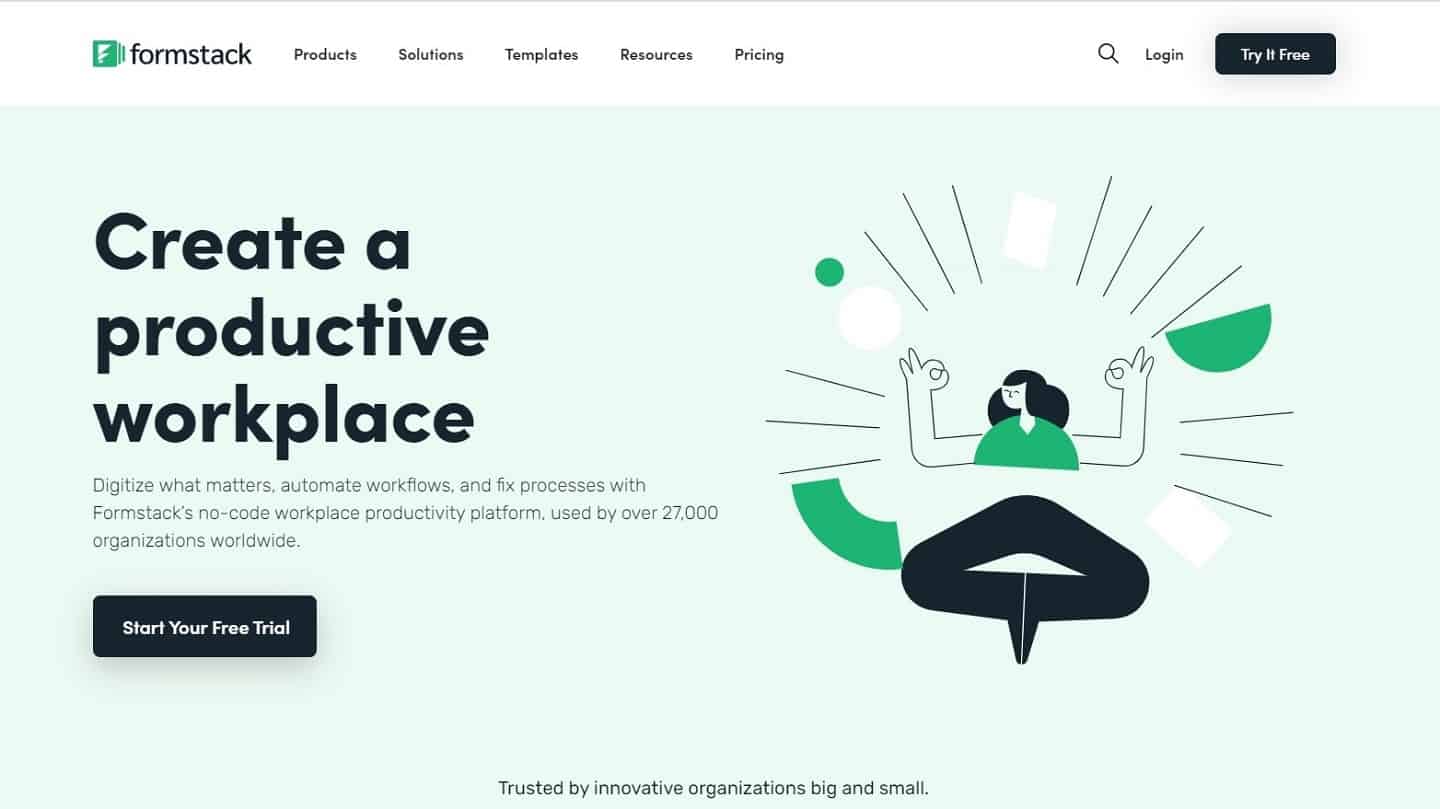 Formstack is an online form generator that you can then integrate into your website. It helps to collect and store essential information.
Not only does it collect information, but it also provides in-depth analysis and insight into key areas of your business performance.
It comes with over 40 integrations that automate the data collection process. These integrations can be connected to market leading CRM software, payment processing systems, security tools etc.
The data collected via these forms is available online via a "Forms" tool. From this tool, you can export the form data in PDF, CSV etc.
To have access to the whole platform (Forms, Documents, Sign), the entry-level package is the Starter package at $360/month.
Then there is the Pro package at $630/month.
For companies with special needs, please request a quote.