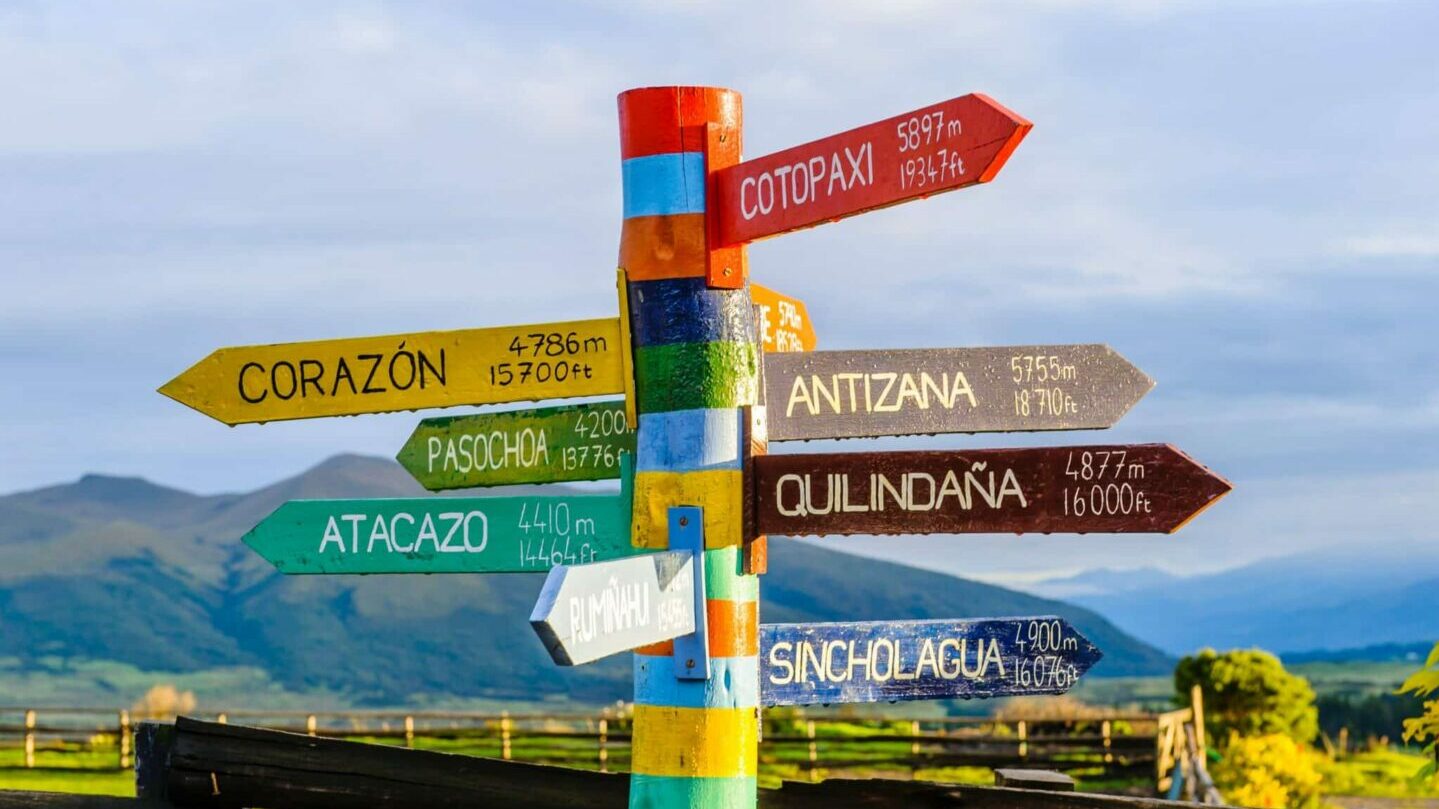 Salesforce is the leading CRM solution for good reason
Functionally, it's one of the most advanced solutions in the commercial CRM segment.
The Salesforce ecosystem is clearly one of the richest, in terms of.
So if you're looking for an alternative to Salesforce, it's either that you're looking for a lighter solution that costs less in time, money, and training, or you're looking for a roughly equivalent alternative that doesn't charge like a market leader
We've divided this article in 2 parts:
The first part is for those looking for a lighter and cheaper alternative to Salesforce,
and the second part for those looking for an alternative to Salesforce with a similar functional scope.
Getting started
To fully understand the challenges of implementing Salesforce in your organization:
Case 1: Salesforce is too big for you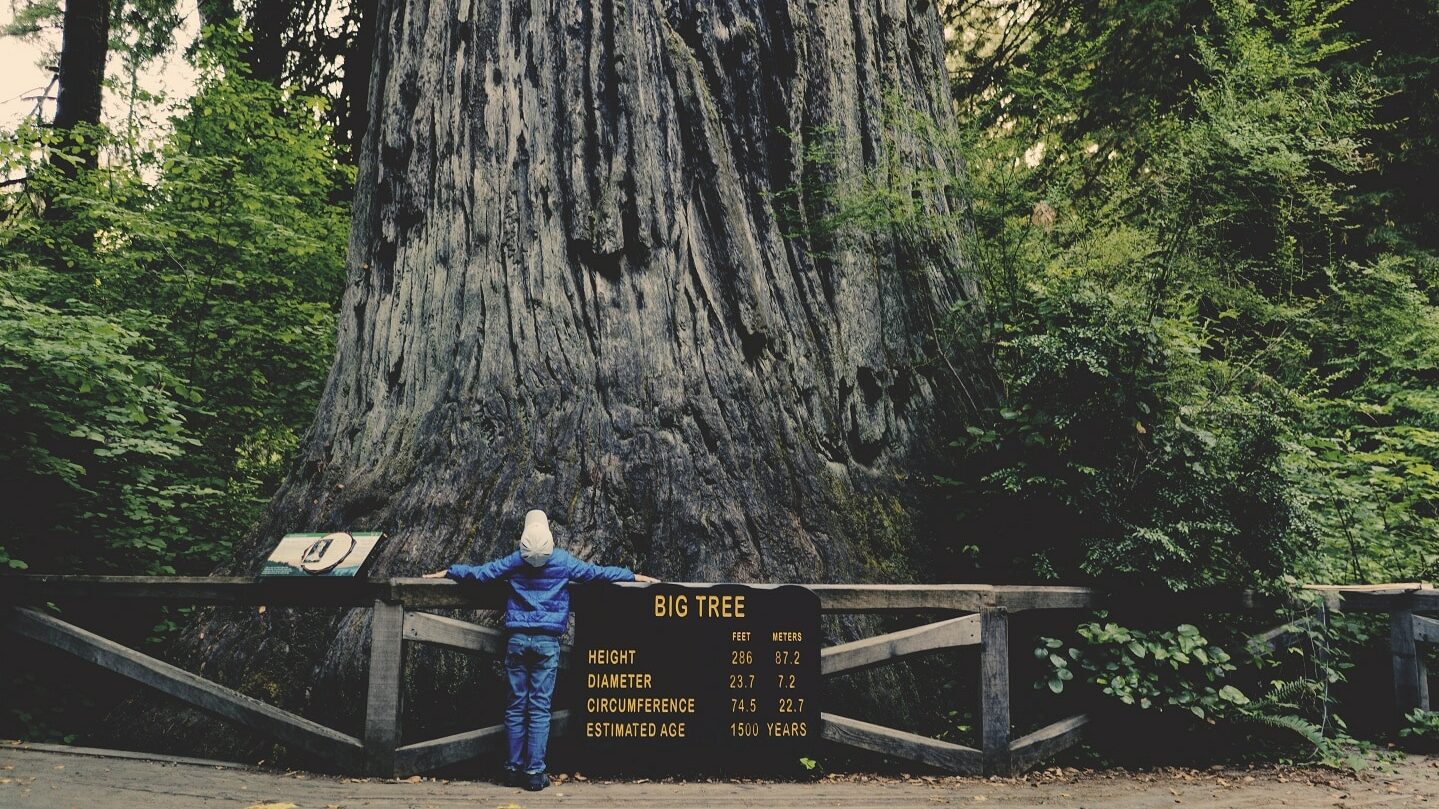 Salesforce has become somewhat synonymous with CRM. But the solution is far too complex and expensive for the vast majority of its customers, and many lighter, modular, and easy-to-install alternatives are now very established.
For fairly basic CRM use – email tracking, sales pipeline & performance projections, creating sales proposals and sales documents, managing a shared calendar – the Salesforce Essentials plan will be a bit light.
You will soon find yourself on the Professional plan at $75 per user per month. If it is clearly very complete, it is very expensive, especially since you commit to a number of users over the year – and you will probably not use half of the features.
Our shortlist of Salesforce alternatives for (very) small businesses
Unlike Salesforce, most SMB CRM software vendors offer subscriptions with no annual commitment (monthly only, you can cancel whenever you want).
The rates we show here are monthly, all publishers offer significant discounts if you commit to a year.
#1 Hubspot
A true challenger to Salesforce with a comprehensive marketing automation suite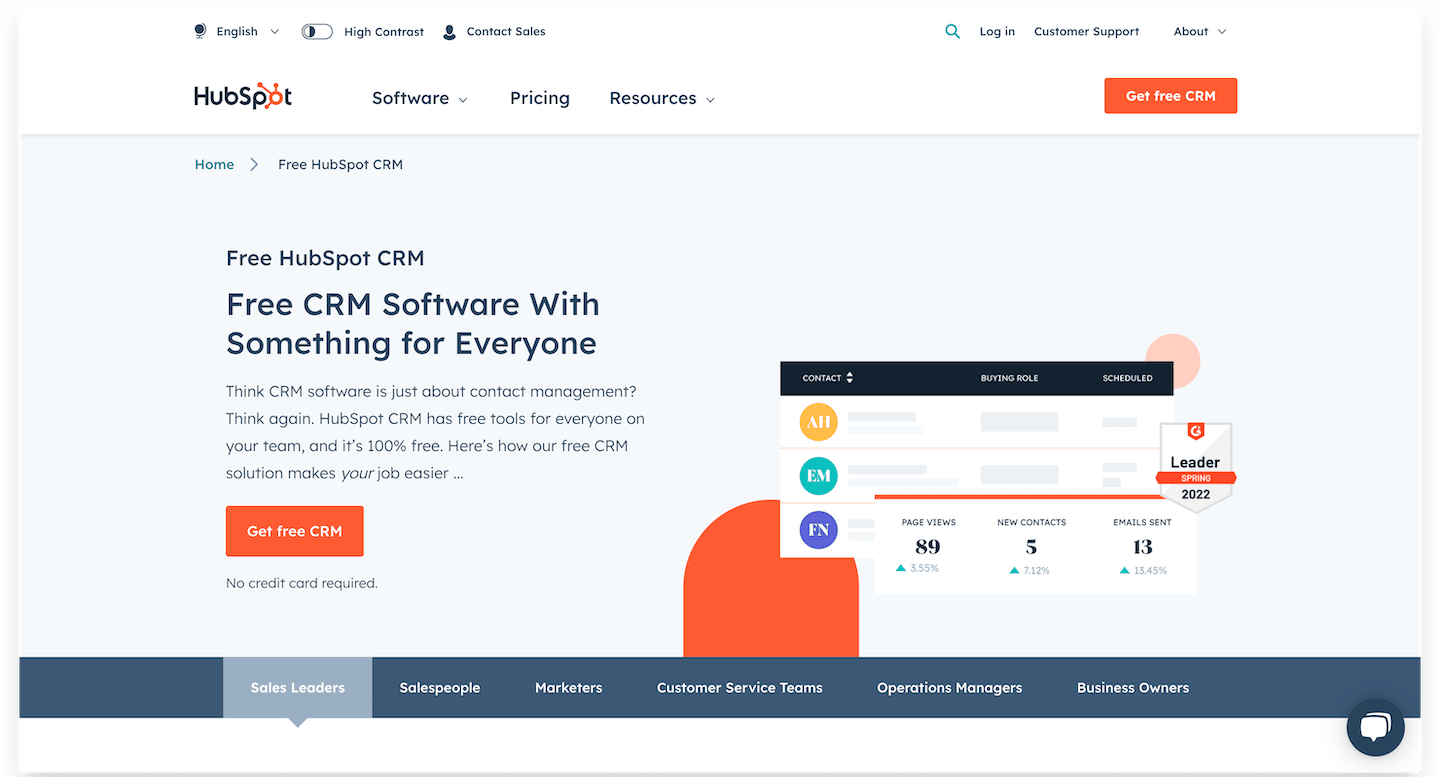 We're kind of forced to talk about Hubspot again in this segment because it's one of the most serious competitors to the Salesforce hegemony.
These are two very established and solid solutions, but their approach is significantly different.
The biggest difference is in the ecosystem: Salesforce has a lot of control over the appexchange, while Hubspot has a much more open vision. Salesforce seeks to remain somewhat exclusive (much like Apple) while Hubspot works with whomever it wants (much like Microsoft). Coincidence or not, Apple is losing ground to Microsoft, and we have a similar feeling for Salesforce to Hubspot.
It's a little bit the same with training, which is very much under Salesforce's control. Hubspot, on the other hand, offers a free plan, and has been the subject of much, much discussion. On the other hand, SFDC is a bit of a downer after the completely failed acquisitions of Slack and Tableau.
Discover Hubspot
You can test Hubspot, the true challenger to Salesforce, for free.
#2 Dynamics 365
The CRM that benefits from the native integrations of the Microsoft universe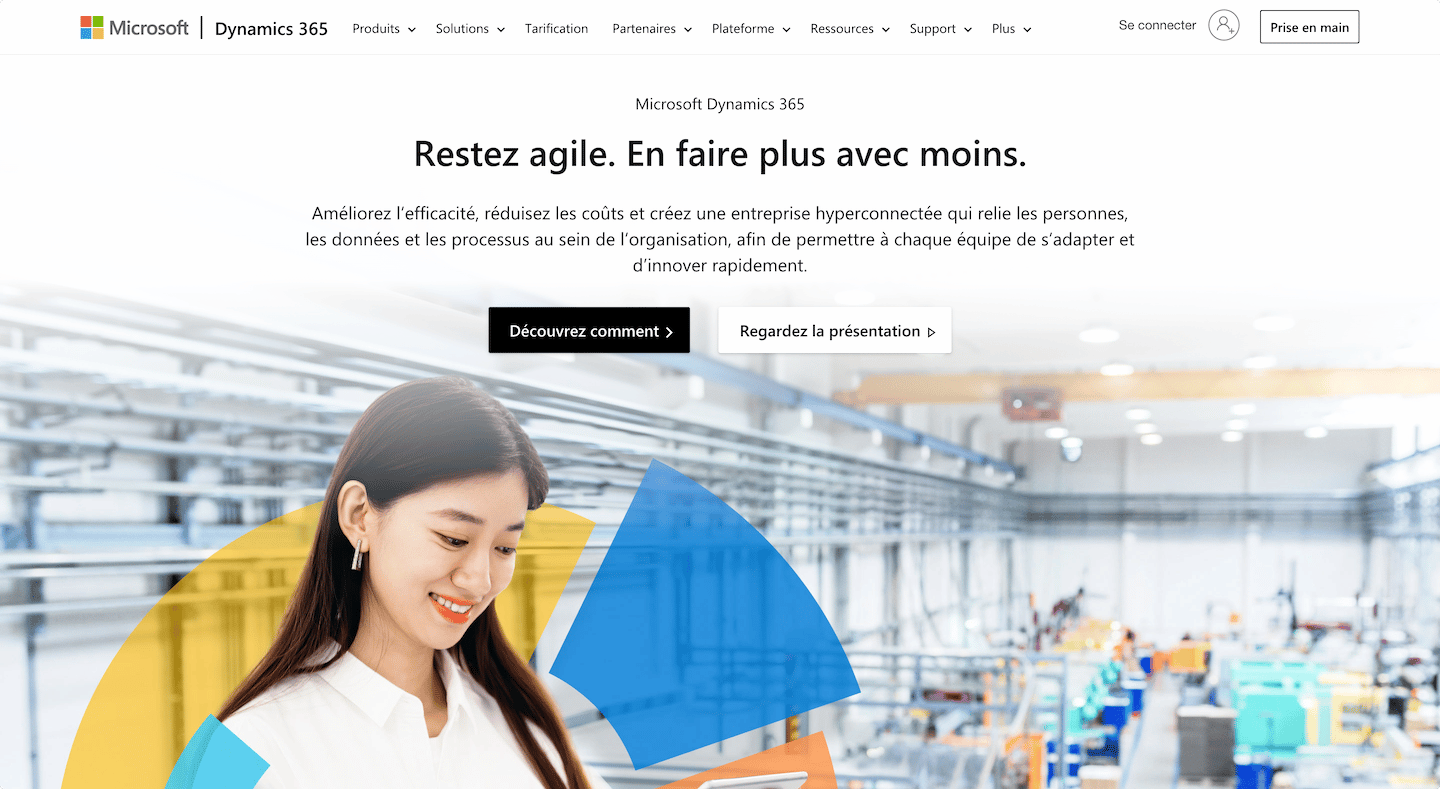 Microsoft Dynamics 365 is an ultra-complete suite of applications and native integrations with the entire Microsoft universe, from Excel and MS Teams to the brand's advanced logistics tools.
It's a very strong competitor to Salesforce, especially for large enterprises.
Dynamics offers classic CRM functionality – a total customer experience management tool that gives you a 360-degree view of all your contact information.
In addition, marketing tools are available to create customizable customer journeys with good workflow automation. You can also integrate LinkedIn Sales Navigator with Dynamics 365 Customer Engagement.
But where Dynamics is very strong is that you can automate and evaluate sales with Microsoft's powerful AI, comparable to Salesfore's Einstein tool.
Pricing-wise, Dynamics is also comparable to Salesforce: starting at $65 / user / month if it's your first Dynamics 365 application – but only $20 / user / month otherwise.
Note that Viva Sales, the Microsoft AI tool that we highly recommend, is only included in the Enterprise plan ($95 / user / month – or $20).
Discover Dynamics 365
Discover Microsoft's alternative to the Salesforce universe!
#3 Oracle CX
The CRM tool of the Adobe suite: very complete, and very complex.
Oracle Netsuite is the CRM tool of the Adobe suite. This means you are buying the Adobe ecosystem, not just a CRM.
It is obviously very complete, and very complex. It only corresponds to very advanced projects, and the arbitration is done on a case-by-case basis.
NetSuite is ideal for large sales organizations, especially with its collaborative features that make data accessible to all teams. The CRM offers quite powerful sales forecasting tools, which work perfectly with the NetSuite ERP.
For pricing, visit the Oracle NetSuite page.
Discover Oracle CX
Get a free demo of Oracle CX, the CRM of the Adobe suite.
#4 SAP Sales Cloud
The CRM tool of the ERP giant: "old school" software but convincing
SAP Sales Cloud is the CRM tool of the ERP giant, with a rather "old school" vision of the software but which continues to convince.
The focus here is on CX suite, a suite of customer-facing solutions, which includes the full CRM functionality of SAP Sales Cloud – but SAP offers a wide range of enterprise software, from ERP to logistics management.
Like Salesforce's former Tableau CRM tool, SAP offers some pretty powerful data analysis using AI. You get advanced predictive models that can be easily visualized through the SAP interface.
The added bonus is that you can integrate SAP CX with SAP Analytics Cloud to compile and analyze data from various departments.
Like Salesforce, the SAP CX suite leverages the SAP ecosystem and offers 2,500 integrations that enable real-time data analysis using API-based integration with external data sources.
In terms of pricing, the SAP suite can be more expensive than the simple purchase of specific modules, but it is also this functional richness that makes its strength.
Discover SAP Sales Cloud
Discover SAP Sales Cloud, the CRM from the ERP giant!
#5 Odoo
The open-source software suite that goes the distance
Odoo is an open-source software suite that goes a long way. It is also a very rich ecosystem with excellent service providers.
Because of its open-source configuration, Odoo is one of the most modular and complete software: in terms of integration, it is unbeatable, and it is also one of the most advanced tools in terms of customization.
There are 3 Odoo plans:
A free plan, which only gives access to one application but which can be a good starting point to familiarize yourself with the tool
A standard plan, starting at 24.90 euros/month, also hosted on the cloud
A customized plan at 37.40 euros/month, where the software is hosted locally.
To enlighten you, a comparison made by Cybrosys Technologies, an Odoo partner.
Discover Odoo
You can test Odoo for free to familiarize yourself with this open-source tool that goes a long way.
Reader Interactions