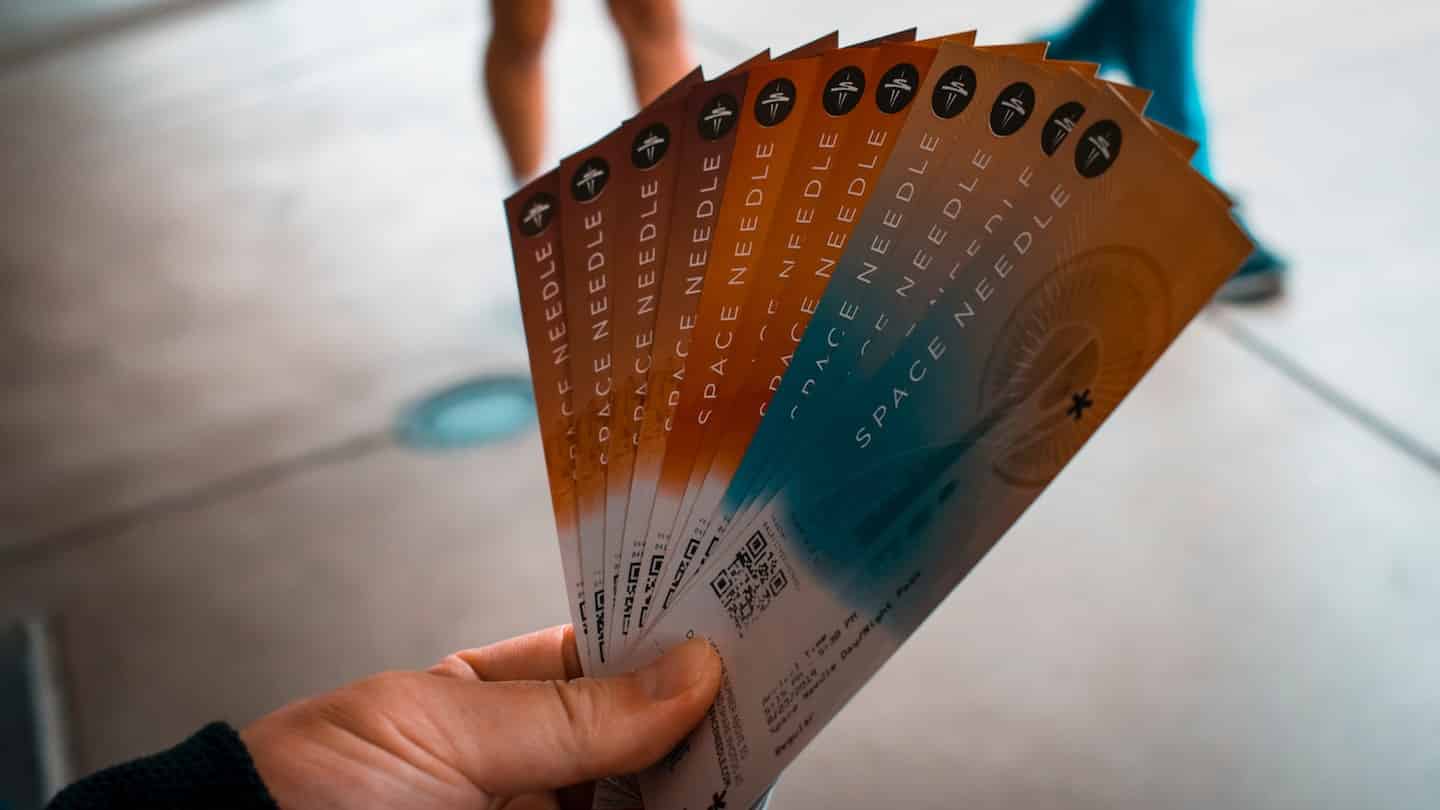 Good customer support management is essential for any organization that wants to retain its customers. At Salesdorado, we are convinced that customer retention costs much less than the acquisition of new customers.
To do this, some software programs make it easy for you to set up a centralized incident ticket system.
A ticketing software must support 2 essential functions:
Customer communications, to manage tickets generated through different channels and group them into relevant categories for quick response.
Internal communications, to facilitate collaboration between agents and between teams.
On the market, there are very diverse solutions, in terms of functionality, target audience and also price.
In this article, we explain all the must-have features of free ticketing software, followed by our top 10 best on the market!
Going further
We suggest you take a look at our article on the best ticketing software. Often, free software have somewhat similar functions and differ on their paid plans. Since it costs a lot of money to switch, it may be worth looking into if you are considering a more comprehensive tool in the long run.
Key features of free ticketing software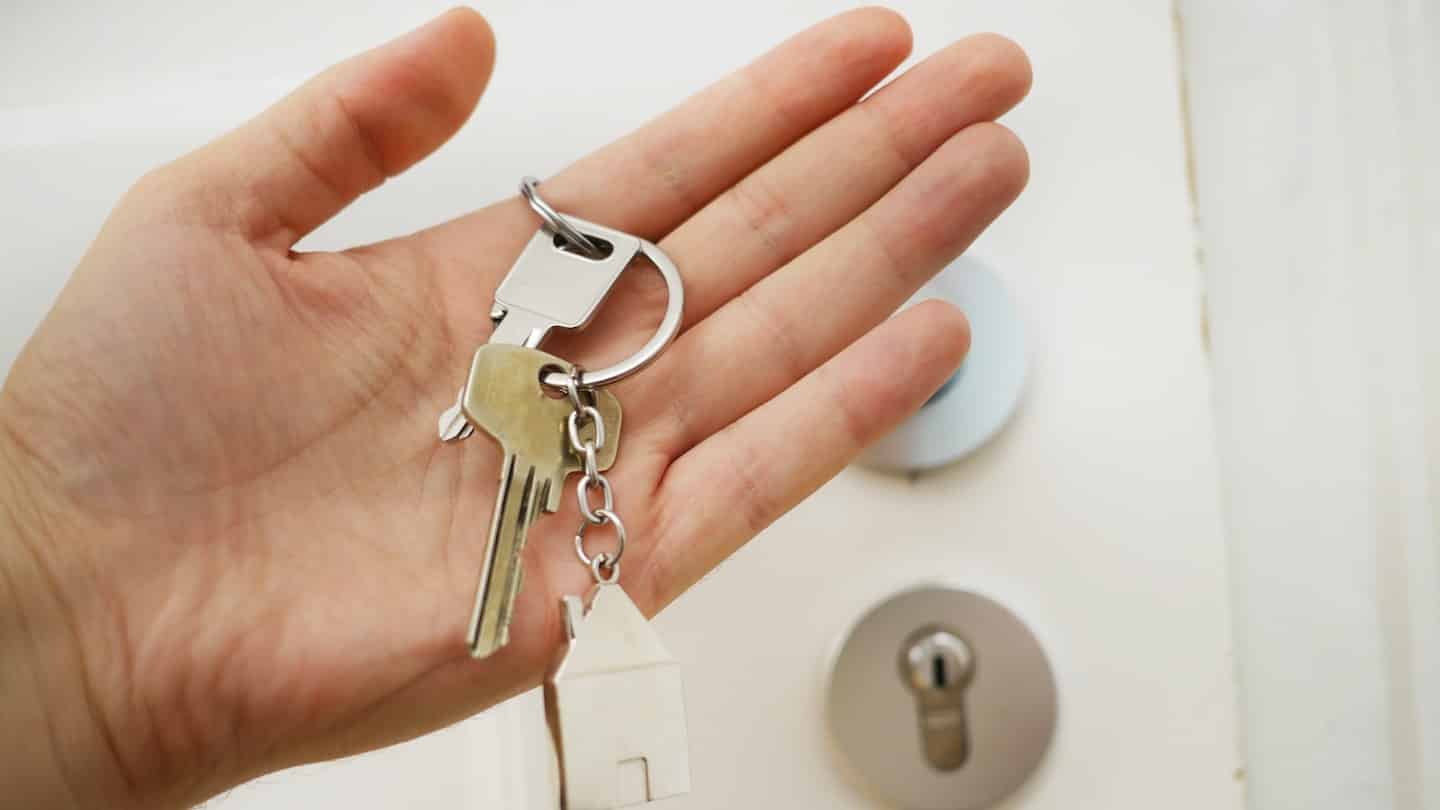 An efficient ticketing software must include some key features, which we detail here.
Communication function: This is the main function of a ticketing software, because it impacts the way you handle incoming requests from your customers. The software allows you to retrieve and centralize incident tickets from different media: email is almost always free, and live chat is regularly included as well(Hubspot, Crisp).
Collaboration function: It is complementary to the communication function, but works internally. It allows your agents to have a precise follow-up of the status of the tickets (received, treated, answer sent, customer return received). It facilitates teamwork (shared internal notes) and avoids oversights or duplications.
Creation of a knowledge base: In order to relieve your agents from handling the most common requests, the helpcenter allows your customers to solve their less complex problems independently. Free software includes this possibility of creating and managing a help center.
Integrations: This is very important, so that the ticketing software is not outside your working ecosystem. Free software often offers basic integrations (especially with mailboxes). But to have access to the whole integration catalog, you often have to pay.
Paid features of ticketing software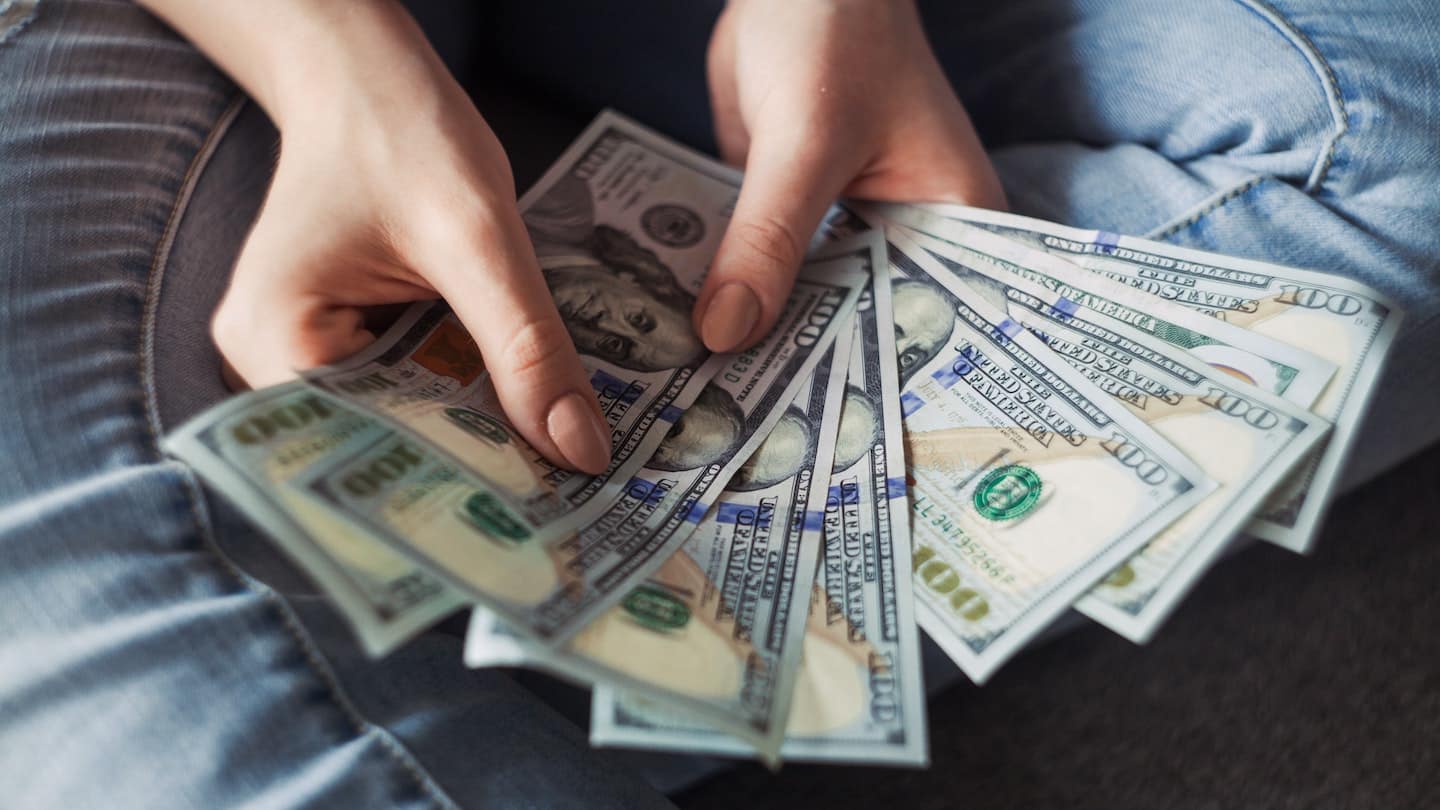 Some of the deeper features are only available through paid plans.
Advanced communication function: The advantage of paid software is that ticket management becomes omnichannel. In addition to email – or even livechat – most of them integrate phone calls as well as incident tickets generated from your social networks (Facebook, Twitter, Instagram).
Advanced collaboration feature: To further coordinate your teams, paid software includes collision detection, to avoid 2 agents working on the same issue. Internal discussion threads in parallel with customer ticket feeds are integrated.
For the more advanced, the gamification feature allows to stimulate a healthy competition between agents and to improve your overall performance.
AutomationThis is probably one of the key features of paid software. You can automatically assign tickets to certain agents according to your predefined criteria. You can also generate automatic response messages to customers for the most common problems.
Reporting: Some programs include basic reporting in their free version, but not all. This function is very important to have a clear and precise follow-up of your activity: it gives access to a history of the tickets and to key information about their content, in order to answer possible structural problems.
Pro tip
These performance statistics (response time, customer satisfaction rate) allow your teams to be in continuous progress.
Top 10 free ticketing software
Changing solutions is expensive, so even if you choose a free software, make sure it is suitable for your organization's needs. We present our top free ticketing software on the market.
#1 Freshdesk: Combining functional depth and accessibility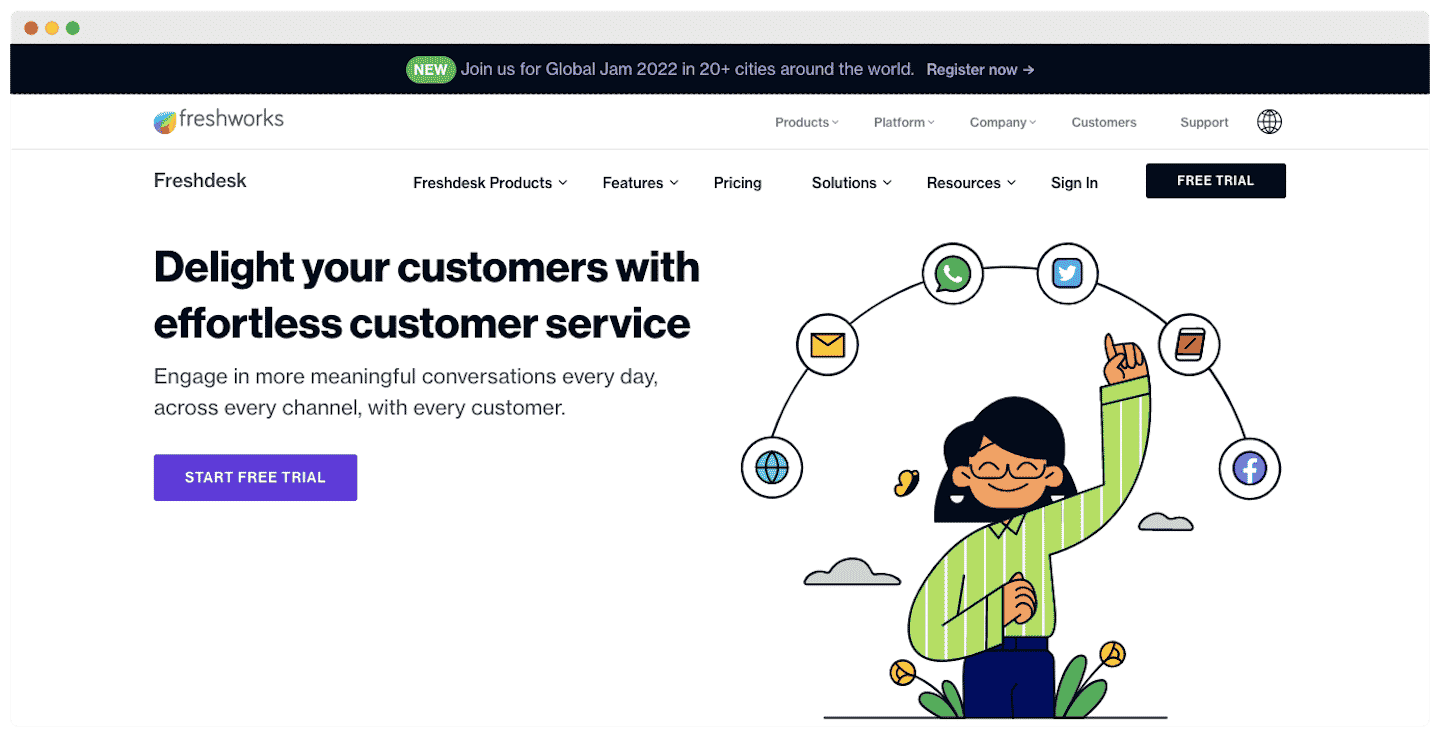 The free Freshdesk plan allows you to manage incident tickets via email, but also those from social networks – a real plus. You can sort and distribute tickets to your agents. It also offers basic reporting functionality (performance statistics and customer reviews).
If you decide to opt for their paid plans, you also get agent collision detection and ticket status tracking. And most importantly, there's access to their entire marketplace of integrations (Gmail, Slack, Hubspot, etc.)
Paid plans start at $15/user/month (Growth plan), then $49 (Pro plan). For a more advanced Enterprise plan, it's $79.
Discover Freshdesk
Discover all the ticketing features of Freshdesk!
#2 Hubspot Service: The leader, and the most profound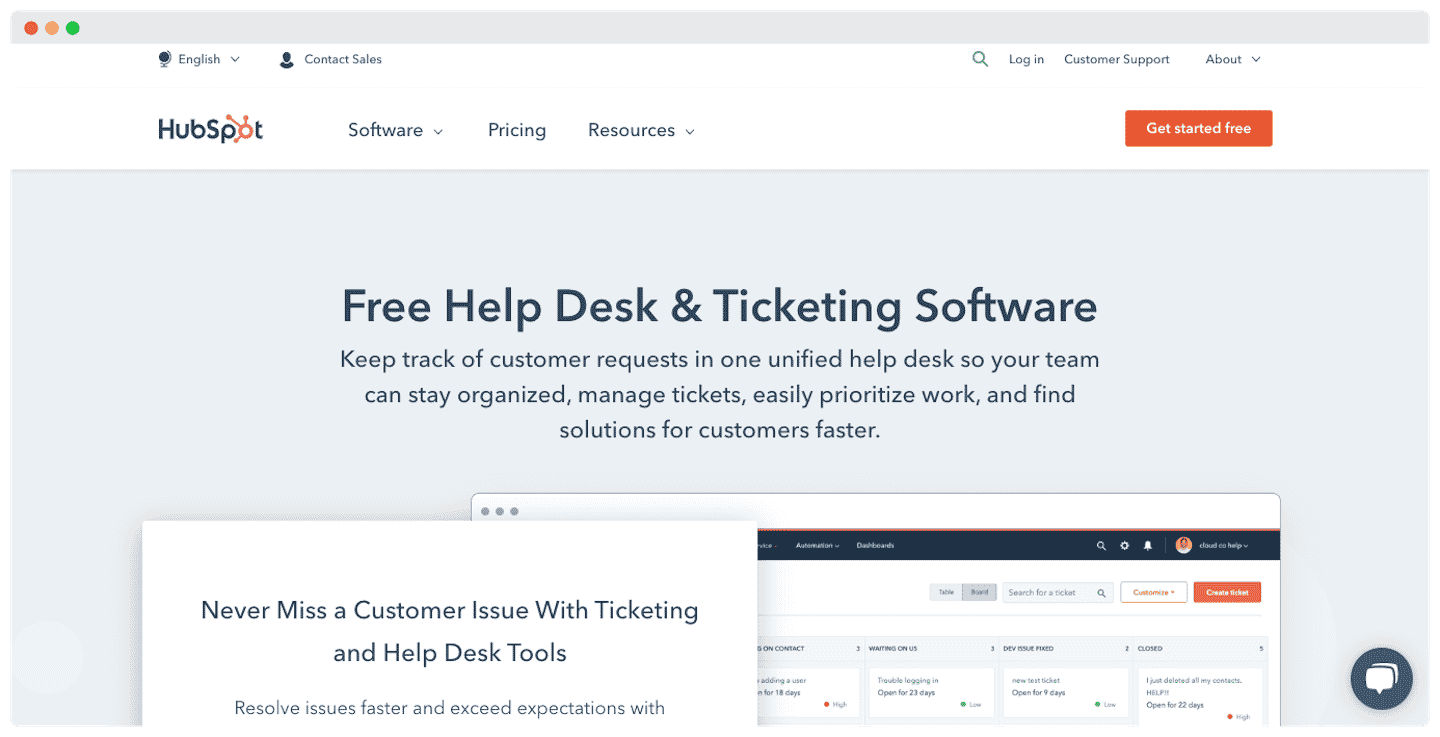 With the free version ofHubspot, you can centralize your ticket management with a shared inbox. Channel support includes email and customer support live chat. This version also includes the ability to sort tickets by brand, region or team.
By subscribing to a premium plan, you get access to automation features (pre-recorded messages, automatic emailing in case of problem resolution). Your shared inbox is also accessible on mobile, and basic livechat bots are available.
To get access to it, count $41/month for the Starter plan, $819 for the Professional plan and $1104 for the Enterprise plan. These prices are given for 10 users.
Discover Hubspot
Discover all the possibilities of Hubspot's ticketing tool!
#3 Monday: Ticketing within a leading customer support software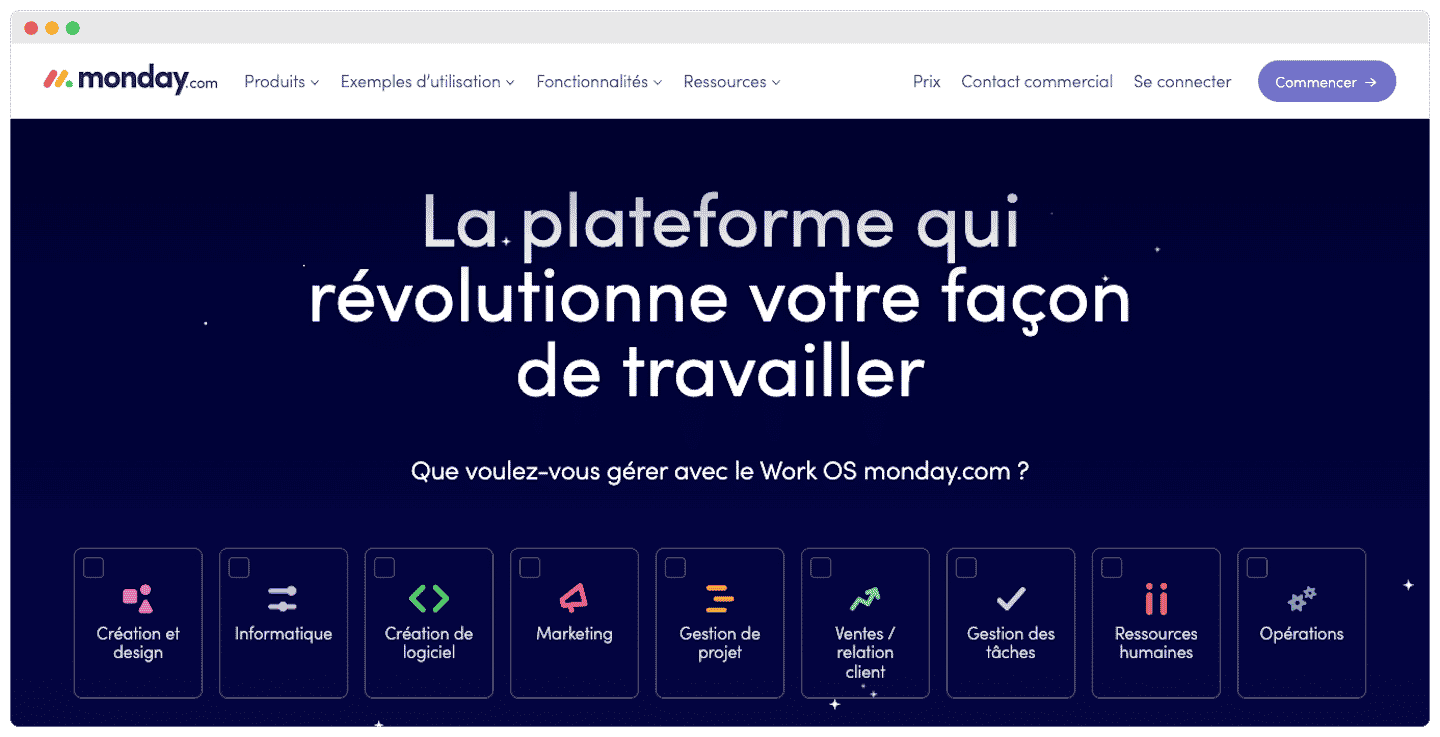 Monday's free plan is to centralize and manage your tickets both from their software and from the mobile application they have developed. Their big strength is the 24-hour customer support via chat, a real asset for the uninitiated for a quick resolution of user difficulties.
If you decide to pay, you unlock the reporting features and have unlimited users and their marketplace of integrations (with Zendesk in particular).
To do so, count $8/user/month for the Basic plan, $10 for the Plan and $16 for the Pro plan.
Discover Monday
To manage your customer tickets, discover Monday!
#4 Zoho Desk: The asset for international companies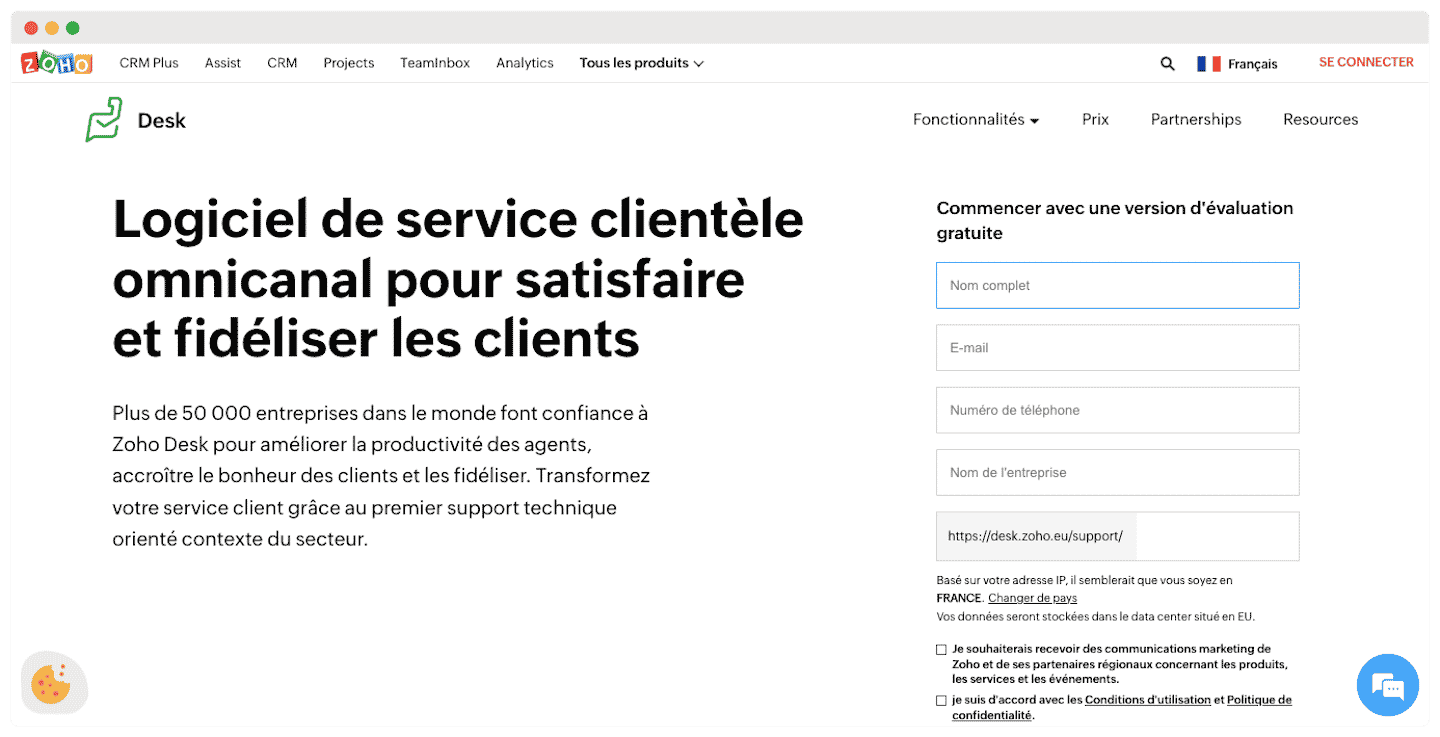 Zoho Desk in freemium allows the management of incident tickets generated via email. You can include up to 3 agents. The real highlight is their multilingual helpdesk, easy to access and quick to respond.
By choosing their paid plans, you add phone and social media to your channels. Tickets can be sorted by predefined criteria and you have access to reporting features.
Premium plans start at $14/user/month (Standard), then $23 for the Pro plan and $40 for the Enterprise plan.
Discover Zoho Desk
Discover the functional depth of Zoho Desk
#5 Jira Service Management: A must for Agile teams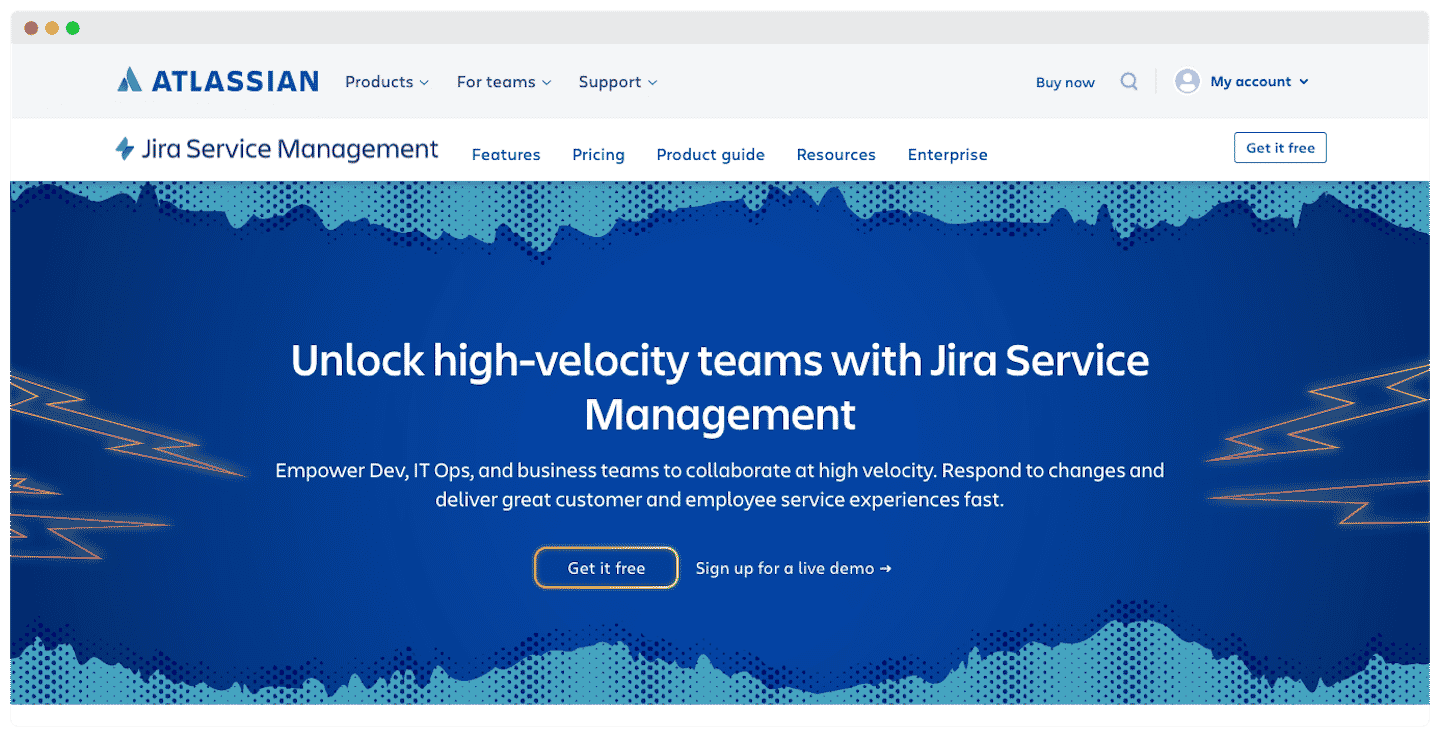 Jira as a free ticketing software, it's the access to the ticket management via email, to the advanced reporting function and to the automation features (automatically generated answers notably). The plan is limited to 3 agents.
By paying, you add livechat to your channels, and you can generate unlimited email notifications. Most importantly, you can include more than 3 users. Count $20/user/month for the Standard plan and $45 for the Premium plan.
Discover Jira
Discover all the ticketing features of Jira!
#6 WordPress Ticket System: Freemium telephony included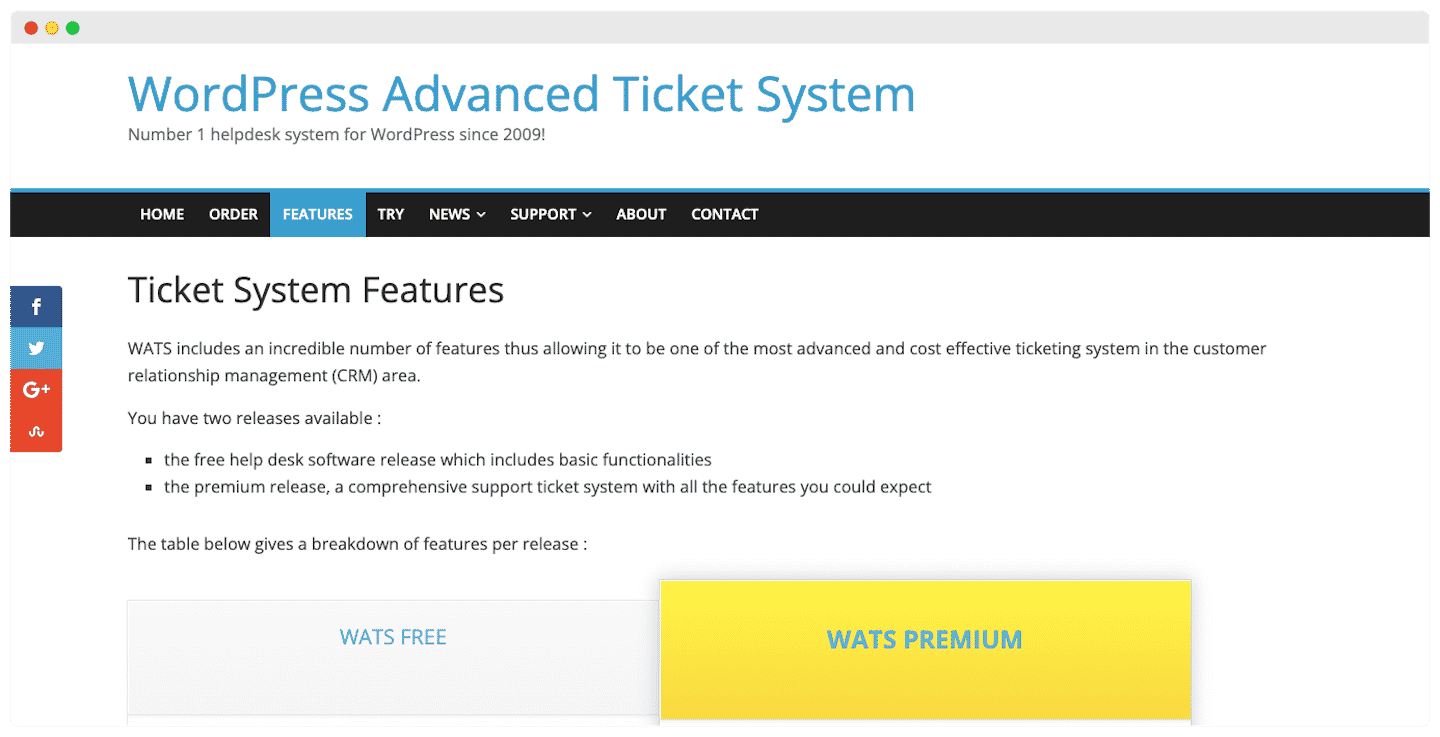 WordPress has chosen to integrate the management of incoming calls from its free plan, but not that of emails. You can manage and sort your tickets between agents and track their status with automatic updates.
By choosing their Premium plan, you can manage incoming emails, automatically assign tickets to agents according to your criteria and access reporting features. For this plan, it costs $50/user per month.
Discover WordPress Ticket System
Discover the possibilities of WordPress Ticket System
#7 OSTicket: Efficiency on a budget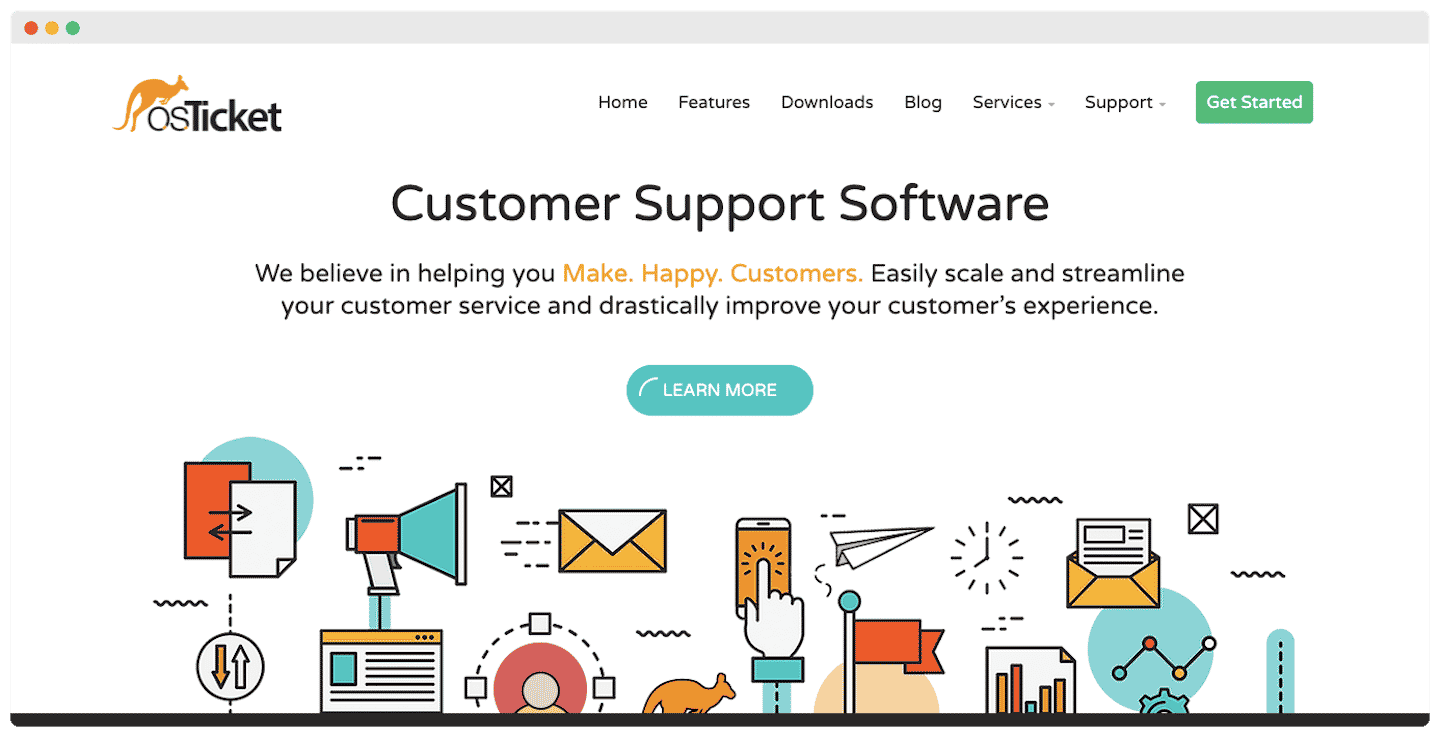 With their free plan, you can manage incident tickets generated via email and create automatic tasks for your agents in internal discussions.
For a fee, you can include telephony management, automatically assign tickets to agents according to their area of expertise and access reporting features. OSTicket's premium plan is $9/user/month.
Discover OSTicket
Discover the efficient management of your customer tickets with OSTicket
#8 UVDesk: Easy access to ticketing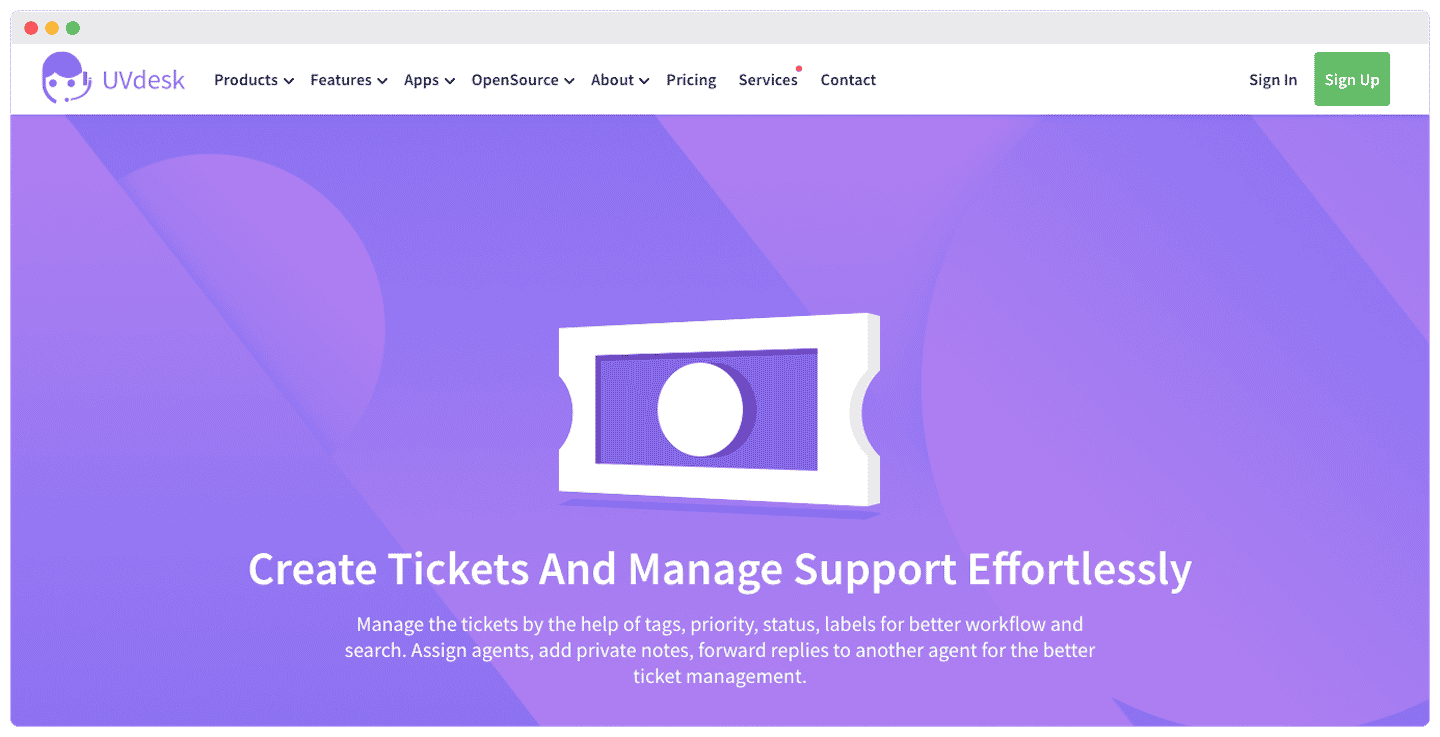 UVDesk allows you to manage tickets generated by email only. But the best part is that their freemium plan includes ticket status tracking as well as pre-recorded auto-responses for the most common requests.
If you decide to take one of their premium plans, you can include ticket management from social networks, assign them to your agents automatically, and facilitate internal communication with collaborative notes on tickets.
Count $11/user/month for the Pro plan and $18 for the Enterprise plan.
Discover UVDesk
Discover the features of UVDesk
#9 Organilog: The ideal for intervention teams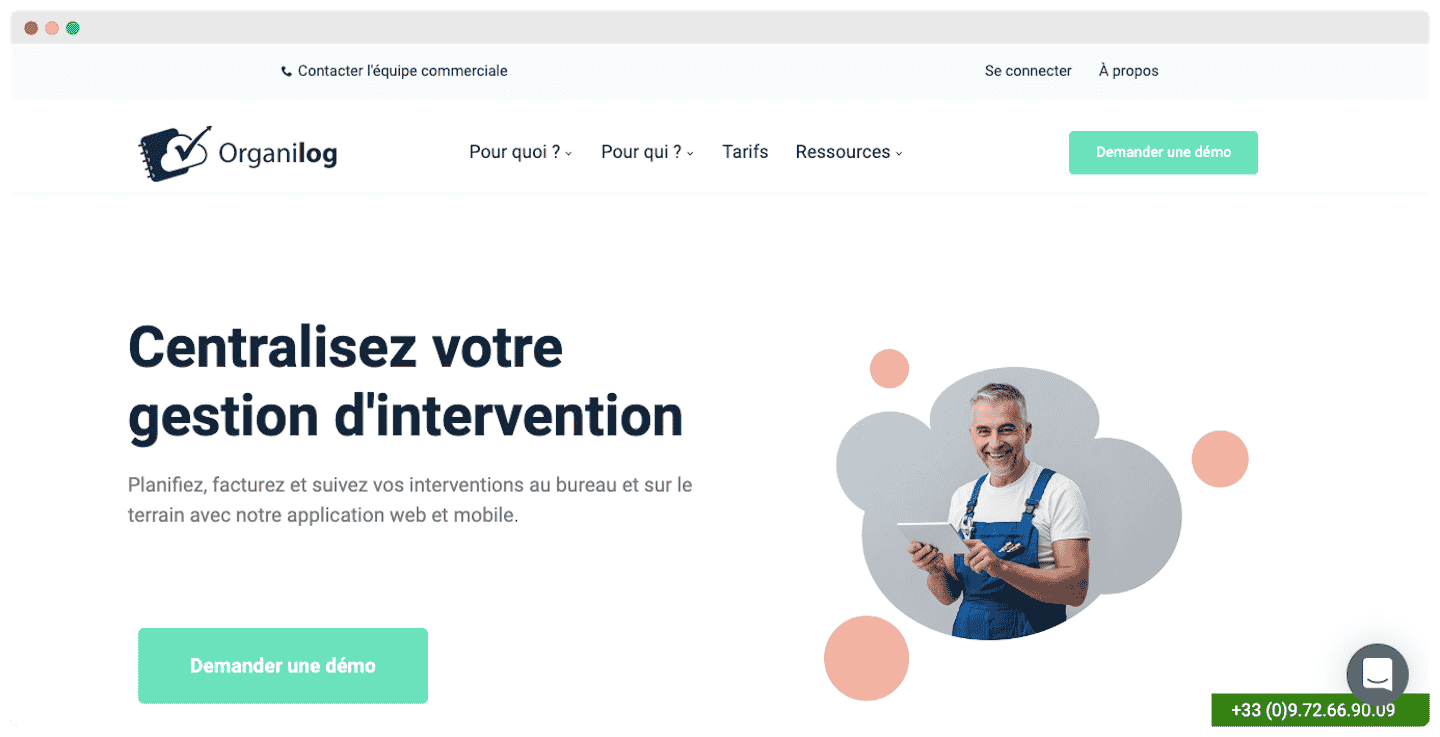 Organilog in freemium, it is the management of tickets via email and an overview of your activity thanks to a history recorded over 72 hours.
By subscribing to their paid plans, you unlock automatic ticket assignment and sorting, status tracking, and access to their customer support. Count $24/user/month for the Pro plan and $45 for the Business plan.
Discover Organilog
To facilitate your interventions, discover Organilog.
#10 Crisp: The choice of livechat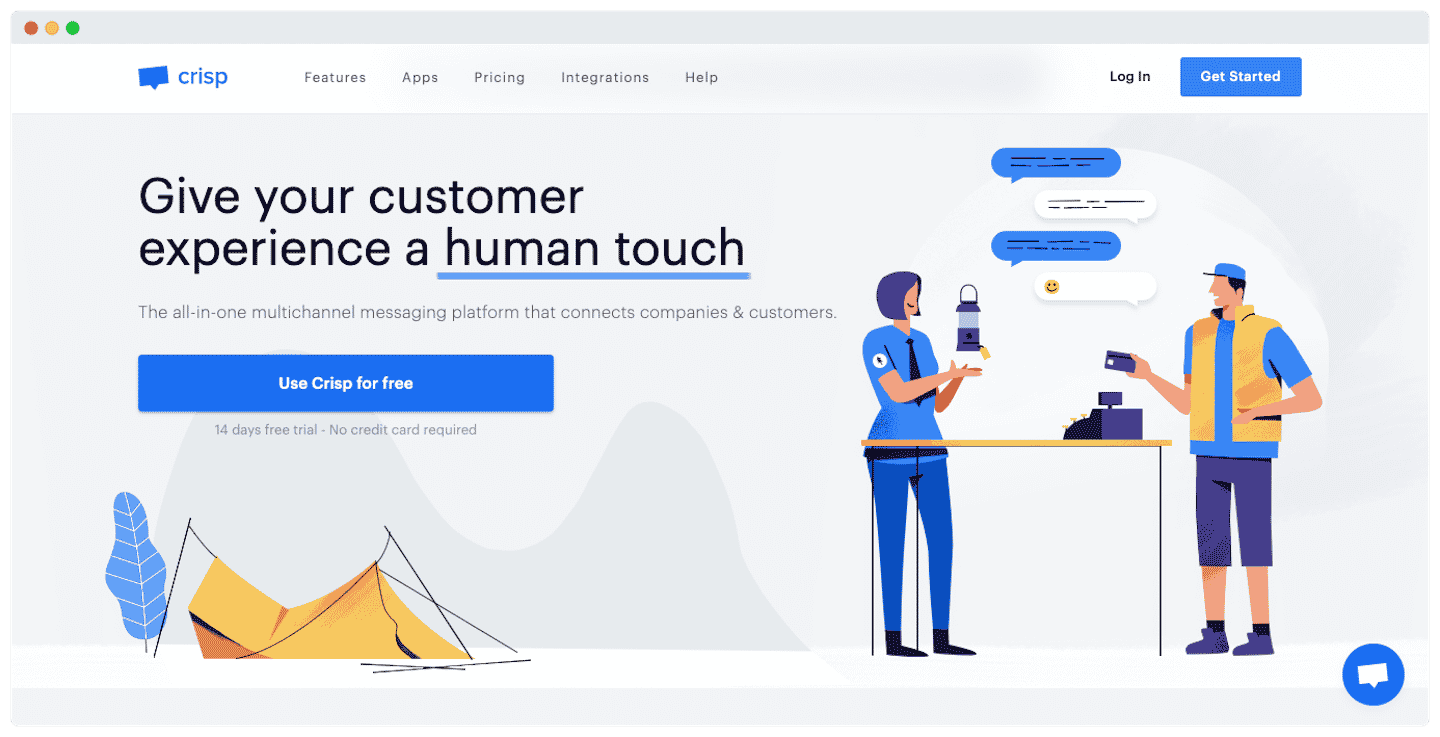 The last of our top has chosen to include only the management of livechat customer support in its freemium version. You can manage your incident tickets generated by this means from the software but also from their dedicated mobile application.
By paying, you also integrate emails and tickets from social networks (Facebook, Instagram, Twitter), and you have access to reporting features on your activity.
To do so, it is necessary to count $25/user/month for the Pro plan and $95/month for the Unlimited plan. These prices are given per inbox, which can include several agents.
Discover Crisp
Discover the functional depth of Crisp!
Reader Interactions