Marketing automation is the art of automating the management of marketing tasks (SEO, social marketing, etc.). Sales automation focuses on the automatic management of the relationship with leads and customers (registration of email addresses, sending of personalised emails, etc.) thanks to a CRM for example.
What is sales automation? What is the difference with marketing automation? How do you make them work together? We tell you everything in this article.
Sales automation VS Marketing automation at a glance
You are advised to start with this guide to business qualification to fully understand what follows.
Here we are talking primarily about B2B. Marketing automation is also used a lot in B2C, especially in e-commerce. But in this type of sector, there is no sales team, so marketing is involved in the entire value chain.
As far as goals are concerned, the whole problem with sales automation and marketing automation is to convert an MQL into SQL, because there is nothing for that. That's why lead scoring, communication and alignment of marketing & sales teams is fundamental. 
In terms of communication channels, although marketing has historically addressed a multitude of leads at the same time, it is increasingly hiding its one-to-many side in favour of pseudo one-to-one: this is ultra-personalisation. The idea is to use marketing methods (I target a segment, I adapt my message to a segment) and sales codes: text emails, "first name" greetings, etc.
Attention
One last point: we sometimes read that it is recommended to use marketing automation very early on, whereas sales automation is something to be installed in already established sales teams. This is nonsense.
You automate what you want, when you want, depending on the business impact it can have. On the other hand, clearly the automation of the one-to-one relationships of your sales people with your prospects and customers is much more critical than a bad marketing automation scenario.
What is marketing automation?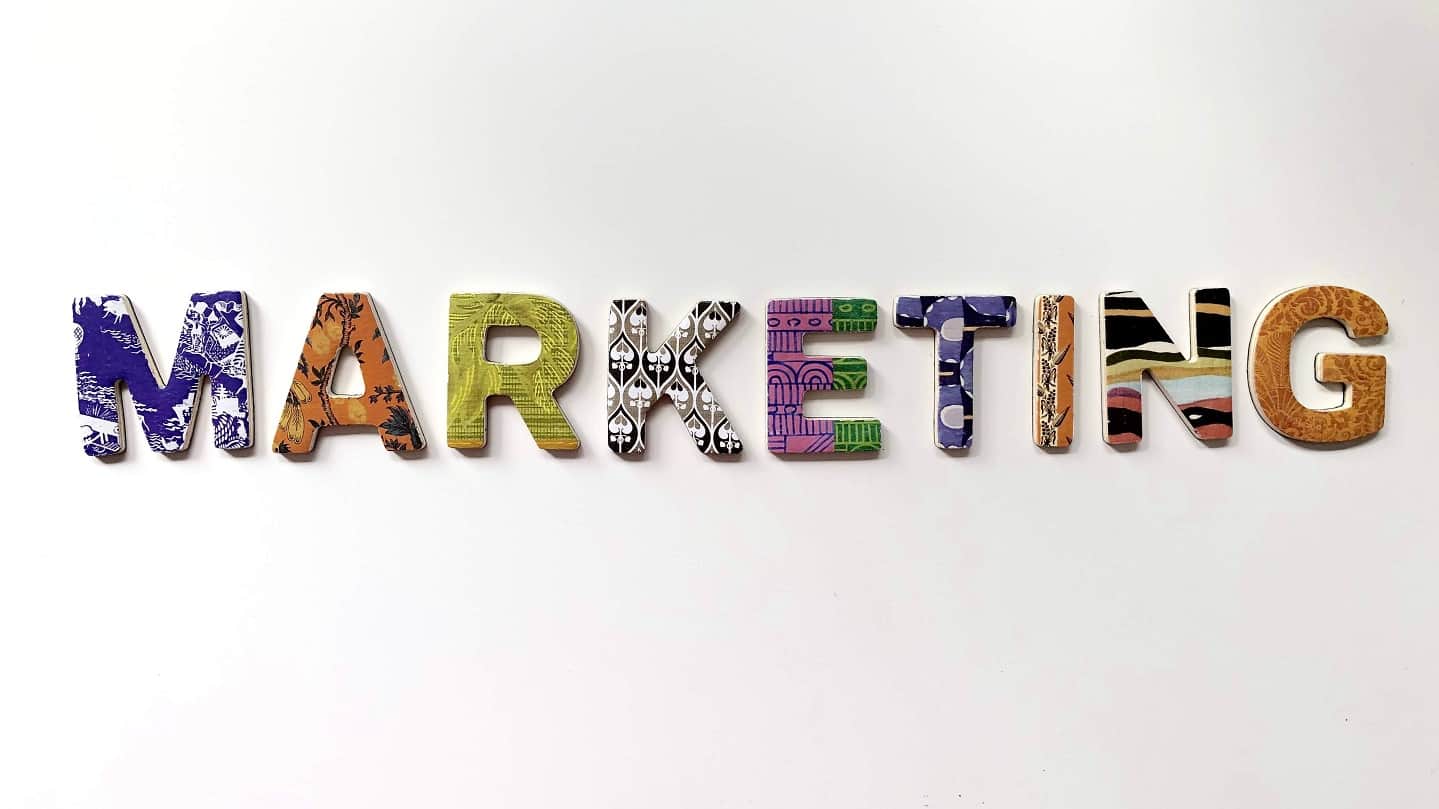 The principle of marketing automation is to design automated customer (segment) paths. A classic in B2B for example:
Download a white paper.
2 or 3 information emails over two weeks to qualify the needs & interests of the lead.
Scoring the lead according to the reactions (or lack of reaction) to these emails. An article on how to build a lead scoring strategy is available on Salesdorado!
Transformation of the lead (or not) into an MQL for the sales teams to take over.
The main principles of marketing automation
The key principle is to use "hard data" (real data) to build up marketing segments and messages.
Marketing automation allows you to implement a digital marketing strategy without having to manually write and send your content, saving you time and resources.
In concrete terms, this means collecting data on customers through numerous interactions: emails, visits to websites, use of applications, on social networks. For example, some software allows you to prospect super efficiently on Linkedin.
From there, marketing automation does all the work: streamlining targeting processes to determine the right audiences, quickly and at scale. With just a few clicks, you can create personalised emails, text messages or posts.
Marketing automation allows you to offer personalised experiences to your customers in an efficient way.
The benefits of marketing automation
Marketing automation can bring many benefits to your business by making many tasks easier for your staff.
Customised workflows: marketing automation software can help you prioritise your tasks and structure your workflow. You can track the progress of a marketing campaign and the number of leads generated.
Streamlined processes: you can create processes that work with different teams to reduce customer effort at each stage of the customer journey. No need for complicated handover procedures, all data is centralised, and internal workflows can help you prioritise tasks as needed.
Integrated data and analytics : Tracking your prospects' actions manually is impossible. However, with marketing automation software, companies can use this data across multiple channels to deeply understand their customers' needs and provide them with the right content at the right time. These feeds help direct qualified leads to useful content, which can help turn them into customers faster.
Examples of use cases for marketing automation in B2B
Marketing automation can solve many problems, for example:
Manage your customer relationship: marketing automation allows you to track customer data and purchase history, as well as contact buyers regularly to ensure they are satisfied.
Moving from marketing to sales: some B2B marketing automation platforms have lead scoring systems. This information is then used by sales teams to determine which leads to focus on.
Email marketing automation: some emails such as welcome emails, abandoned cart emails and feedback requests can be powered by marketing automation. 
Automating your website's homepage: many marketing automation solutions allow you to create dynamic landing pages that can be adapted according to the visitor's location and previous visits to the website.
Webform automation: If you use forms, you can supplement them with marketing automation tools to route form entries to the right teams or departments. You can also follow up on the submission of the form to a customer with an automatic appointment confirmation email. 
Social network automation: many solutions allow you to automate tasks related to social networks, such as publishing new content, adding comments, tracking users, etc.
Automated customer re-engagement: B2B marketing automation tools also allow you to re-engage with your customers when you haven't done business with them for some time. 
Automated marketing analytics: To ensure the success of your marketing campaigns, you need to measure your performance. Most B2B marketing automation solutions make this easy with built-in reporting capabilities and integrations with other analytics tools.  
Going further
We've written other articles to help you with all types of prospecting!
The Salesdorado gift
Come on, we're giving away to help you get started with your marketing automation strategy!
The problem of marketing automation in B2B
In B2C, marketing automation is about cart abandonment reminders, private sales campaigns… All the classic loyalty levers, but more or less automated to define more precise segments.
For example, instead of having a private sale two weeks before the sale for everyone else, you make a gesture on the customer's birthday. Or the anniversary of their last purchase.
The problem in B2B, and generally with larger baskets, is that the buying journey is much more complex. On paper, a marketing automation sequence always seems to be more or less justified. But in reality, it doesn't work as well as we would like, and above all, we are much less able to measure it. This is where sales automation comes in.
What is sales automation?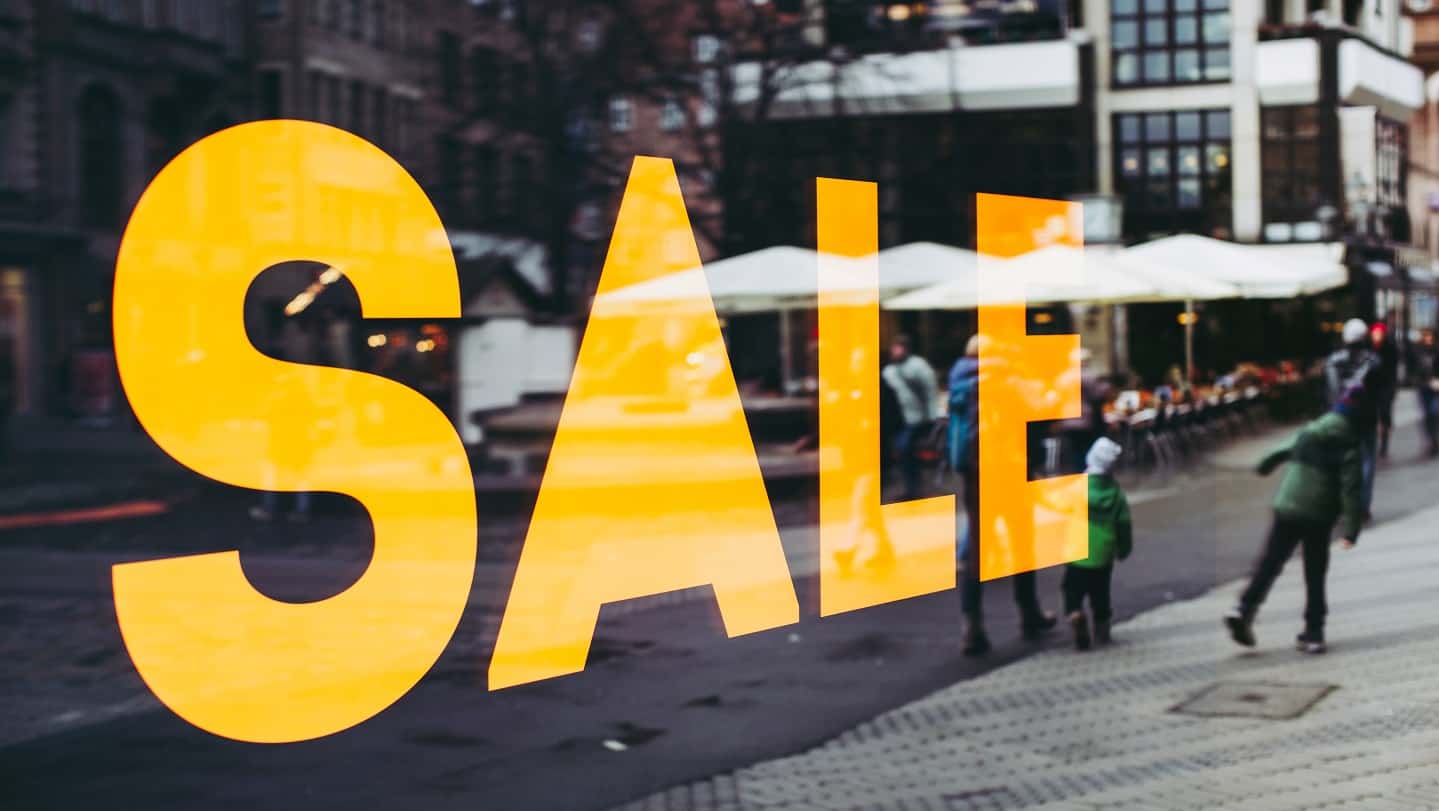 Sales automation aims to automate commercial actions, which are generally carried out more or less manually. According to a McKinsey report of May 2020, one third of sales activities can be automated.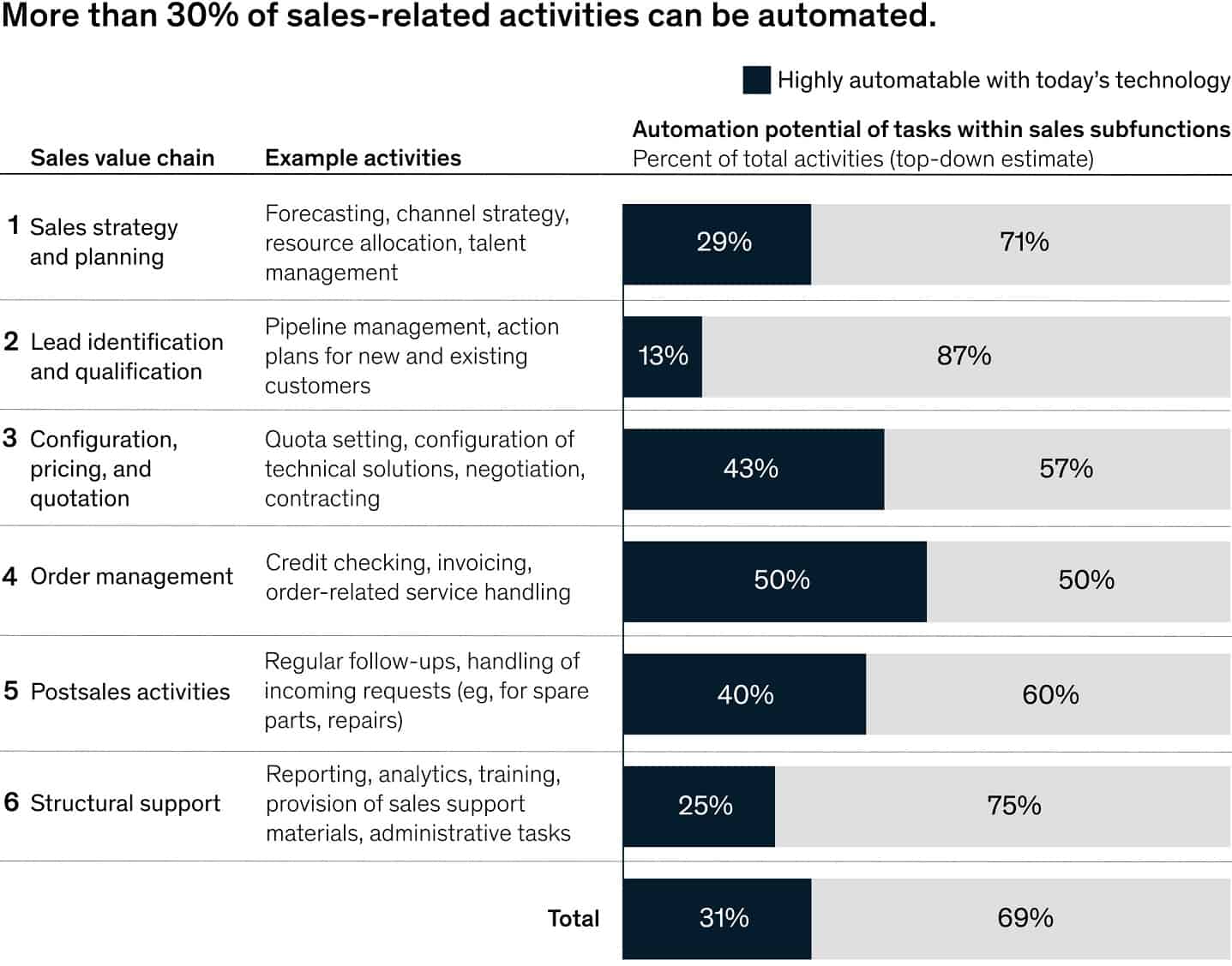 CRM has been at the heart of sales automation for years
The role of CRM is to centralise all customer & prospect information in one place. As in marketing automation, this is a prerequisite to automate anything and to have centralized and accurate data.
CRM software is therefore quite naturally the first to offer sales automation features:
Automatic profile creation: when your sales teams scan business cards or receive newsletter sign-up confirmations, they can simply let the sales automation software create the new profiles. 
Recording of activity: sales emails, calls, visits: everything must be recorded in real time, so that other representatives know where a sale with a potential customer stands. This allows salespeople to focus more on closing deals.
Automated data entry: By automatically filling in sales data such as prices, product details and contact information for prospects & customers, sales automation software streamlines contact management and saves your sales reps valuable hours every day.
Automated search: Sales automation software finds key information about prospects and customers on the web and social networks. They use this information to create and update prospect profiles, assess their likelihood of success and identify sales opportunities.
In broad terms, sales automation is about equipping your salespeople to automate some of their most tedious activities.
The complexity is that in order to automate, you first have to formalise the process. For example, if you want to enrich your CRM to automate qualification, or at least set up automatic scoring, you need to know : 
Structuring data points to qualify.
The ranges and relative weights of each of these data points.
You usually start with your finger on the pulse, but beware that it can be disastrous to implement this kind of automation without excellent prior knowledge of the market.
A word about sales automation in prospecting
This is certainly one of the business activities for which automation is most talked about, and for which automation is least effective. One thinks of all the cold emailing software, all the LinkedIn automation tools, the phoning software…
In prospecting, the conversion funnel is at its highest, so this is when the volume to be processed is the greatest. Hence the obvious interest in automating as much as possible in order to process a higher volume.
However, it is also where :
We have the least information about the prospects as they are not yet qualified.
Making contact is the most difficult because prospects don't know you.
We say it everywhere on Salesdorado, and we say it again here: sales automation in prospecting is above all a matter of data and commercial maturity. 
Personalizing your emails with variables, or sending LinkedIn messages on a large scale is very simple, there are a ton of tools that allow you to do it and the stakes are close to zero. Finding the right segment to prospect and the right message is the only issue.
Some more advanced use cases of sales automation
Once you have mastered sales automation, you can use it for more advanced purposes: 
Churn prevention: By using variables such as purchase patterns, interaction preferences and web data to identify customers with the highest propensity to churn, sales and marketing teams can take targeted action to prevent churn, such as pre-configured discounts to encourage customers.
Lead management We've put together a comprehensive guide to lead management. Chatbots can independently select customers, contact them via SMS or email, use natural language processing to understand the context of their response and respond accordingly to drive conversion. This solution can increase sales efficiency by 15-20%, while improving deal flow transparency and conversion.
Product activation: Bots can prepare license certificates for new customers and send license keys to activate their purchases. They verify that an order is valid and notify internal functions, such as finance and legal, of the activation. This can save you a lot of time and allow customers to activate their products much faster than before.
How to make sales & marketing automation work together?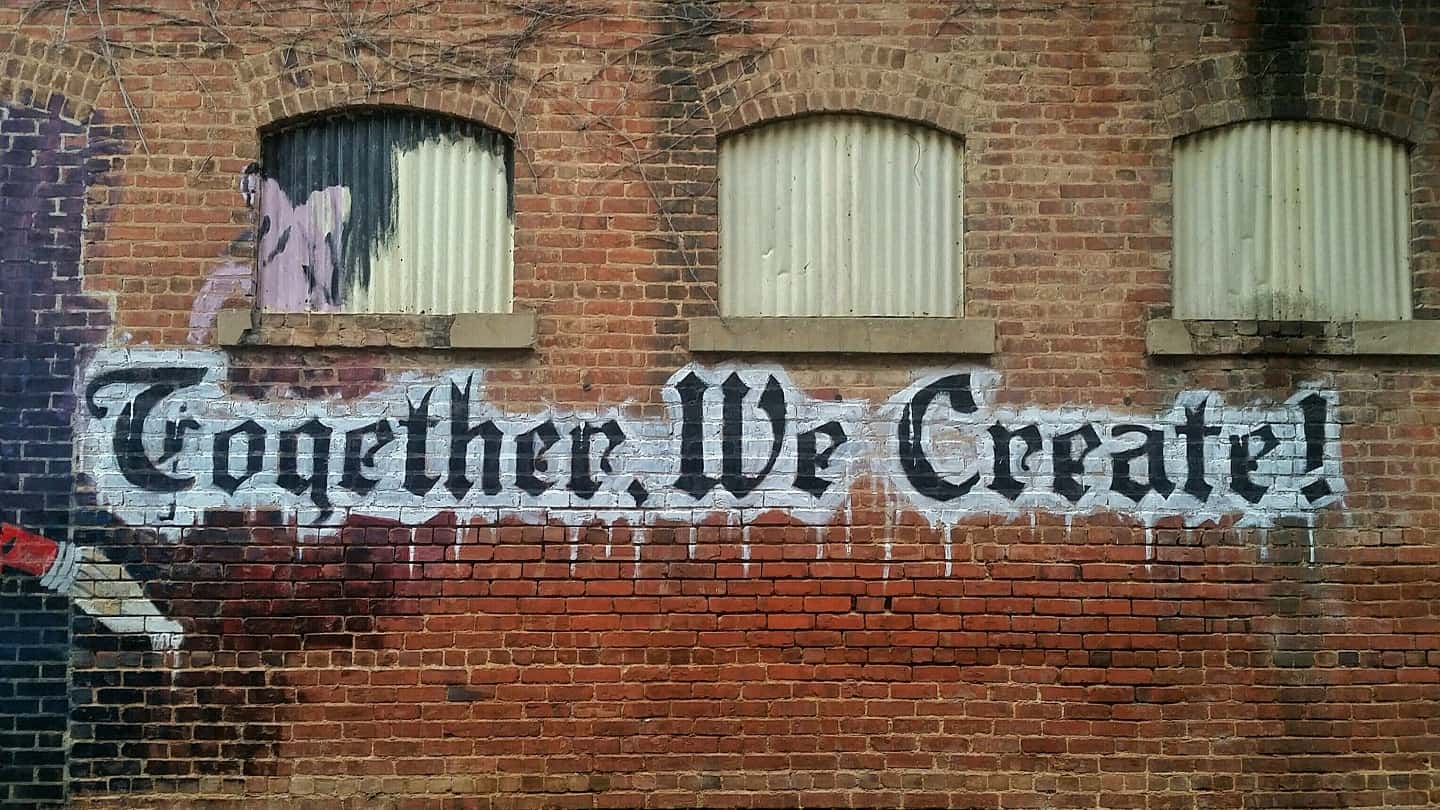 Another big problem with B2B marketing automation is the volume of conversions. 
If you sell cat food, you're going to sell it to the same customer on a regular basis. These conversions are regular enough to optimise your campaigns and you are on very fast iterations. 
But if you sell marketing automation software at €50,000/year, you may sell much less often to your customers. Once a year, at most.
The best solution we have found so far is to create micro-conversions. For example: 
Download a white paper
Attendance at a webinar
Visit the pricing page
These micro-conversions allow for a higher volume of conversions, thus shortening iterations and optimising messages and segments.
But, and the but is important, the only conversion that really counts is the sale. You can run a webinar with 1000 participants, if none of them buy, you've lost.
And that creates a significant bias. We've seen a lot of white papers, webinars, guides like this one and other content that overtly target an audience that is very, very far from conversion. Then marketers call them MQLs, because they got a phone number and an email. And the sales teams respond that the leads suck.
In broad terms, the essence of what makes it possible to align everyone is in the lead scoring. As long as you don't call them MQLs, why not. But once you clutter up the sales teams with leads that have no idea who you are and what you do, it starts to look like a problem.
Marketing automation VS Account Based Marketing
Some believe that the next step in streamlining marketing would be to see a convergence betweenaccount based marketing (ABM) and marketing automation software.
ABM software vendors are adding marketing automation-like capabilities and features to their products. Today, ABM can include native email, landing page and form functionality, engagement programs and native databases. 
Account-based marketing software helps B2B marketers identify and target accounts based on specific parameters. This helps them to better coordinate with sales teams. This approach differs from that used in B2C, where marketers target individuals.
The philosophy of ABM is that accounts drive sales in the B2B world. By focusing on account behaviour, engagement and activity, marketers can identify, attract, engage, convert, close and then measure progress against customers and prospects.
Managing the volumes of data processed by B2B marketers can be tricky, even with ABM tools. This is why ABMs are starting to include automation features, and vice versa. As a result, the tools have largely evolved in their functionality.